an artist who goes by the pseudonym roadsworth is transforming ordinary city streets into surreal sights. the canadian creative — whose real name is peter gibson — adds to the asphalt with a spectrum of vibrantly-colored painted forms, creating crosswalks and parking lots with a twist and a touch of humor. visual manipulations made to otherwise everyday street symbols turn the asphalt markings into underwater creatures, larger-than-life landscapes, and messages about social change. 

montréal, 2016 — a mural made in response to the refugee crisis
one of roadsworth's most recent works, completed in montréal, has been made in response to the refugee crisis. 'a new record: as of today, the UN has counted 65 million refugees in the world,' the artist explains. 'I painted this in recognition of this tragic fact. walls and fences are for painting and climbing not for dividing and obstructing.'
other murals by the artist take on a decidedly more humorous tone. underwater characters emerge from the street symbols, colorful ice cream cones are painted on a monumental scale, and crosswalks are turned into adventurous paths across the street. whether they be sending a social message, or illustrating a playful pathway, the street murals encourage everyday pedestrians to stop and consider their surroundings in new and engaging ways.

'walls and fences are for painting and climbing not for dividing and obstructing,' the artist says of the piece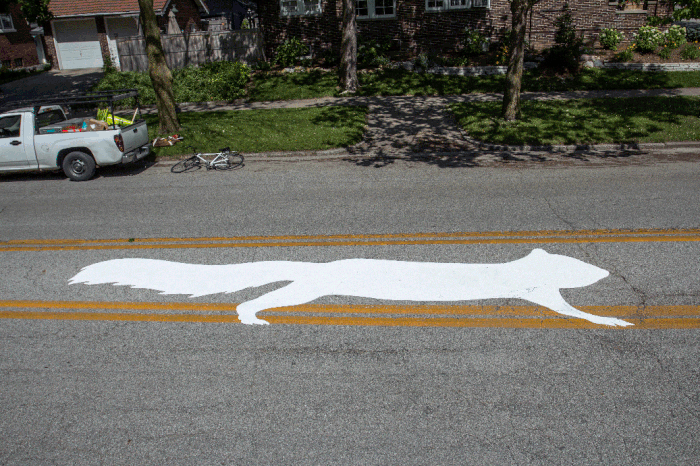 a painted squirrel appears to 'run' down the street when animated 

the street crossing is turned into a wooden bridge made of boards using paint 

a larger-than-life sized ice cream cone painted in a montreal parking lot 

the ends of a double yellow line are cleverly transformed into an electrical plug

the traditional white lines of a crossing become the bones of a fish for the installation 'washed up'

a paint brush/rocket launcher in moscow

the giant paint brush as viewed from above, with a person on the top left for scale 
Save
Save
aug 09, 2017
aug 09, 2017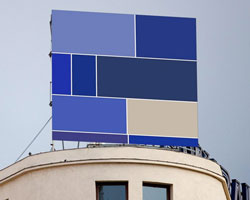 jul 26, 2017
jul 26, 2017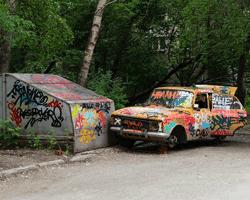 jul 13, 2017
jul 13, 2017