traditional masculinity is (thankfully) having a bit of an identity crisis these days. a number of parallel phenomena—from the #metoo movement to the increasing visibility and popularity of queer stories in the film & TV industries—has meant questions like what it means to be a man, what constitutes 'masculine' behaviour and what roles men should inhabit within contemporary society are being continuously scrutinized, interrogated and redefined on a widespread level.
these shifts are taking place on a local scale as well as in the mainstream media however. for photographer rosie matheson, it's these quieter, personal relationships with manhood she finds most interesting and which she follows in her captivating photo series, 'boys'.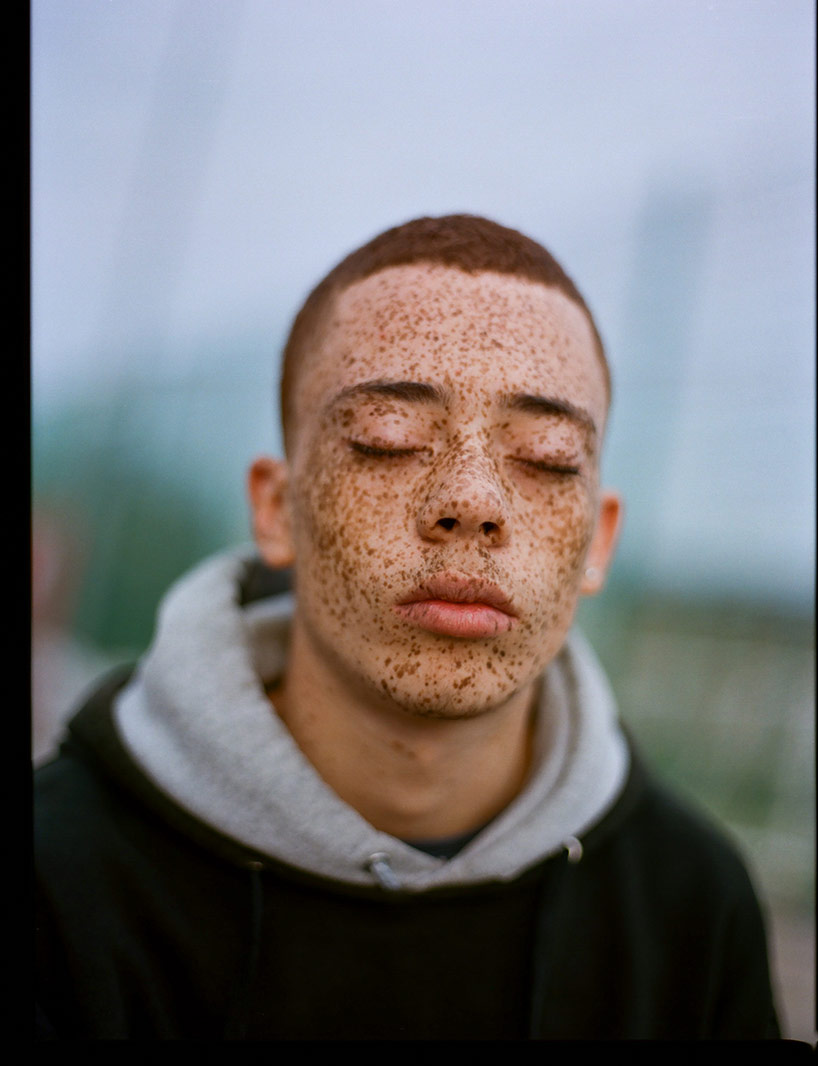 'elliott'
all images © rosie matheson, courtesy of the artist
ongoing since 2015, matheson's 'boys' captures the faces of young men in portraits that are at once beautifully uncomplicated and deeply arresting. the surrounding environment plays second fiddle to the faces of those photographed, lending a clarity and sense of intimacy to the images. from all walks of life and from countries around the world, matheson's subjects prove a vibrant cross section of the modern day male.
shooting mainly on film, matheson's shots are dripping with personality, but can still feel like they take place in the briefest of moments; a quickly met glance from across the room, or a recognition in passing a guy on the street. bold, masculine stances are often juxtaposed with a vulnerable gaze, a sense of sharing with or acknowledgement of the viewer. there's a feeling of being invited into someone's world, however briefly. in all of her work—whether it be commercial or personal—there is that much sought after sense of dialogue with those featured: it's never just a flat image, it's an exchange.
recently, matheson has been working on turning the series into a short documentary, a project which will culminate in a showing at london's black & white building on the 27th of july, 2018 alongside an exhibition of the series so far.
designboom caught up with the photographer to chat about her journey towards photography, her plans for 'boys' and the changing face of manhood in the world today.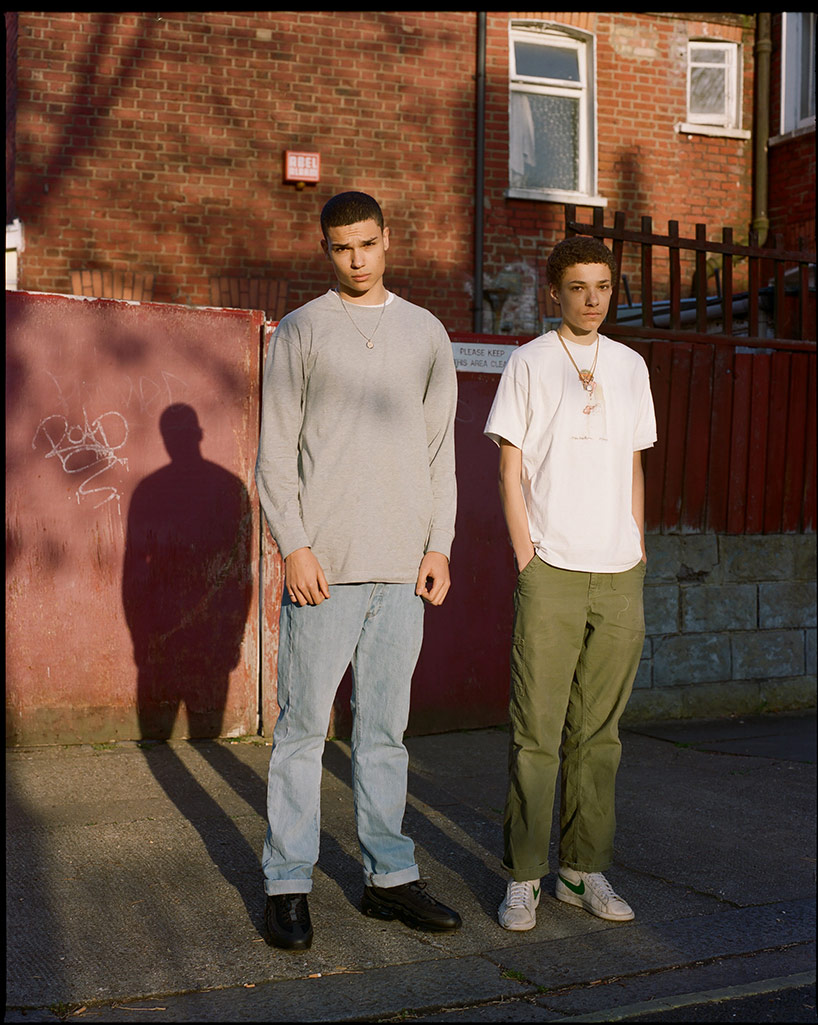 'ede and ben'
designboom: what was your first introduction to the world of photography, and what was your path like towards pursuing it full time?
rosie matheson: looking back, I was surrounded by photography from a young age. my grandad worked at kodak and was always taking photos. my grandparents' house is full of kodak memorabilia, photography books and artwork. my parent's close friend is photographer zed nelson and he was also always around photographing birthdays, parties and my parents wedding. reflecting back on those times, photography was a massive part of my life and the influence of these people was huge. I've always been most comfortable with a camera in my hand to express my views, thoughts, the perspective of others and the world around me.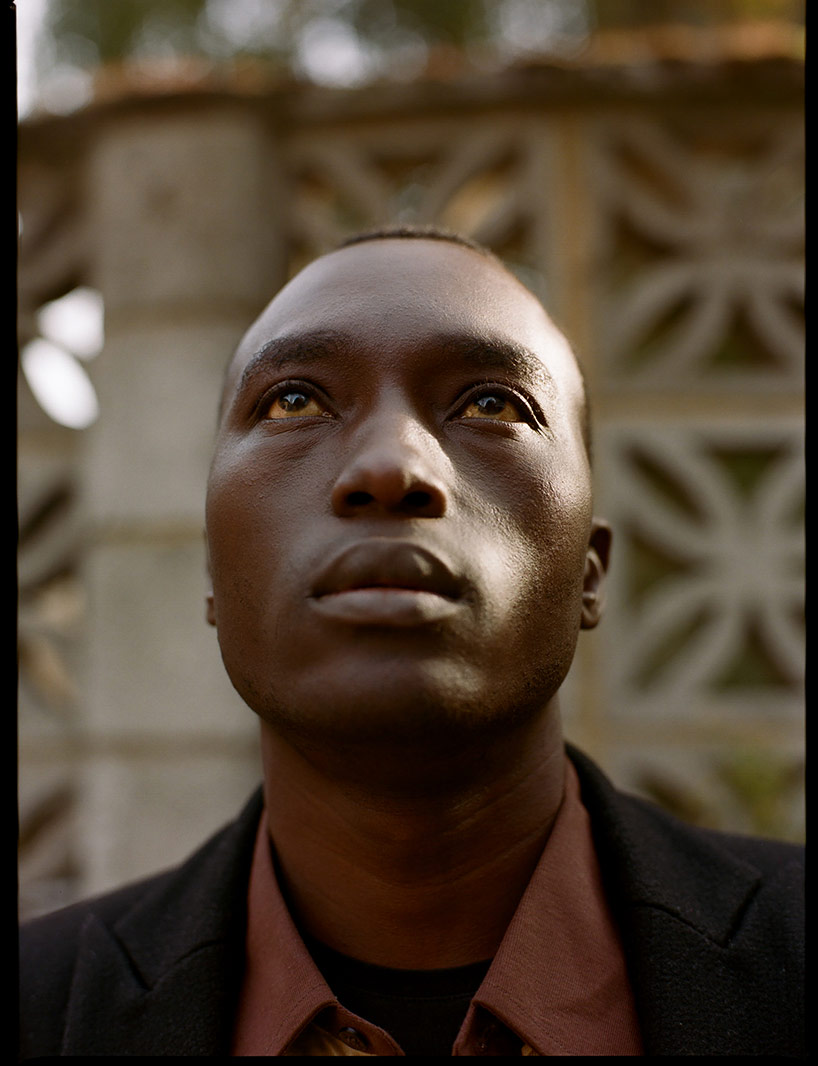 'dennis'
DB: what function does your photography fulfil for you personally? do you view it as pure artistic expression, a kind of storytelling, or just simple documenting?
RM: a real mixture. fundamentally it's a tool for storytelling, education and showing new things. I love the idea of photography being a way to document a moment in history and this is always on my mind, how to document the world as it is and as it's changing. for me, personally, photography allows me into all kinds of situations, locations and to meet a wide variety of people. it's helped me to come out of my shell and explore what's going on around me.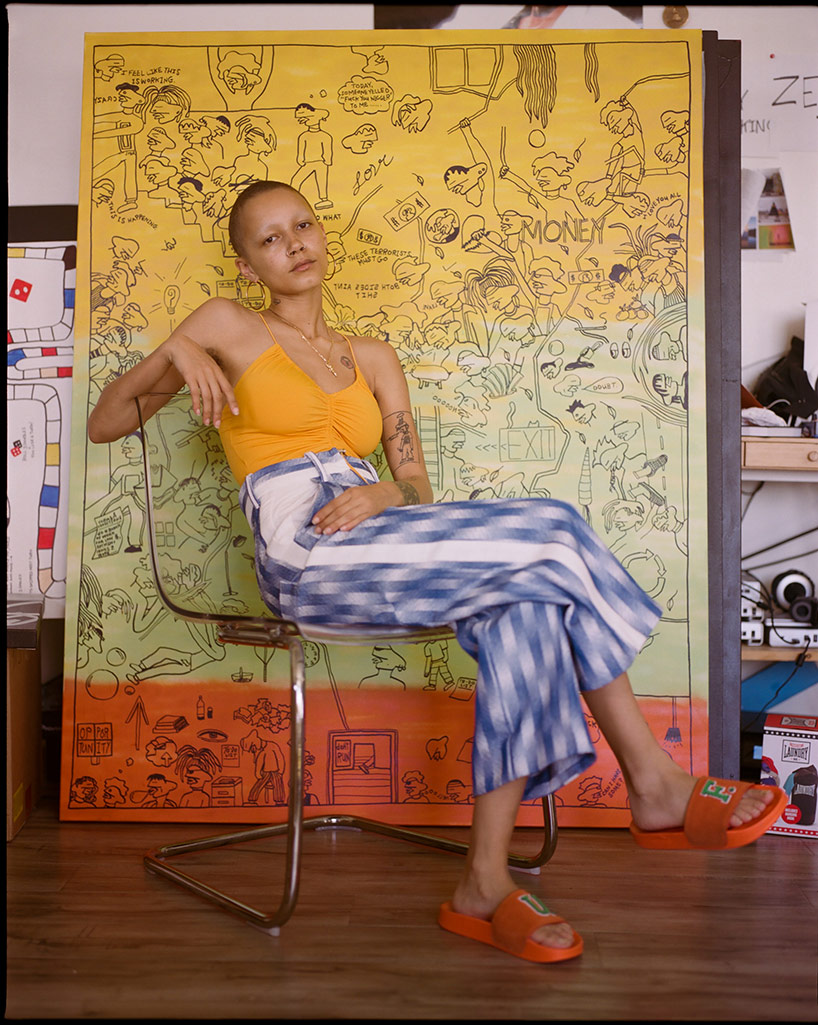 'corey wash'
DB: your work is pretty portrait focused. what initially attracted you towards portraiture, and how do you feel your approach to taking people's photos has changed over time?
RM: during my art GCSE and photography A-level, my sketchbooks were full of portraits, mostly shot in a documentary style. that's when I first experimented with portraiture. I think it's the excuse of having a camera, in order to approach someone. I was super shy and so the camera almost gave me some confidence, an excuse to interact with a stranger. my first proper portrait shoot was with rapper rejjie snow when I was 17. I had no idea what I was doing and was completely winging it but there was this feeling of excitement that came with it. it's the challenge of trying to capture somebody's presence in a frame.
I think you have to be a relatively sensitive person to take on a lot of someone else's energy, to soak it up and photograph them with that spirit. I think I now spend more time talking to people rather than taking their photo. it's all about understanding someone, making them feel comfortable and also noticing when they are most themselves.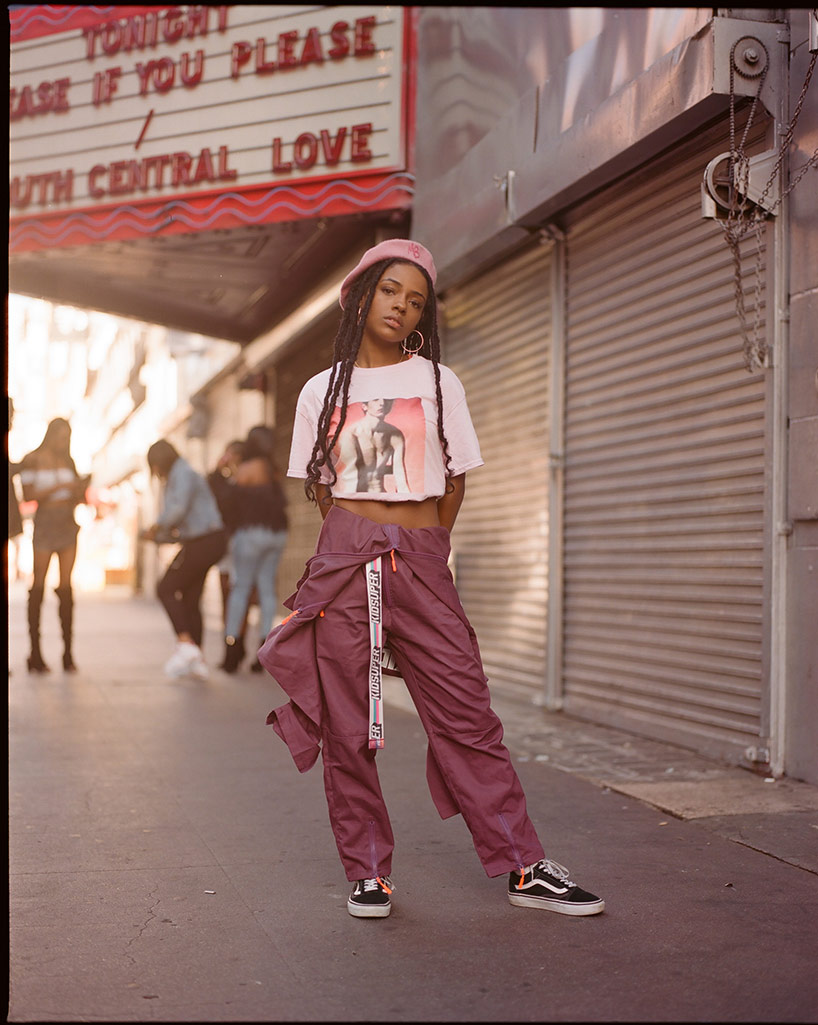 'sydney in LA'
DB: how much planning goes into taking a picture for you? is it mostly found within the moment, or do you sometimes have an image in your head you really want to create?
RM: it really depends on each shoot. most of the time it's found within the moment, I used to try and plan out shoots so much but a lot of the time they get cancelled, or move to another date or location and the weather is completely different. there's something really nice about letting go and just going with it and how you feel on the day. however I do like to sketch out maybe two or three key shots I want to achieve from the shoot and I do always try to follow these up. with filmmaking, it's definitely more crucial to plan out your frames, especially when shooting on film (rather than digital) as you really need to be aware of what you're capturing.
DB: let's get technical—you're headed off to a shoot, what's in your bag? what are your favourite cameras, lenses, gear etc?
RM: shamefully I still don't own a proper camera bag however my gear is pretty serious. I always have a mamiya RZ67 with me and at very least 3 boxes of kodak portra 400. I like to carry my canon AE-1 with a 50mm prime lens on it—just to capture random things or B-roll style pics. sometimes I'll bring a reflector out with me if I know the weather isn't going to be great (and if I remember to put it in my bag) and as for basics that's usually about it. I like to keep it simple, down to exactly what I need and not overcomplicate things. if it's a big shoot, I usually hire in everything else I may need.

'lucky'
DB: most of your work is shot on film: what is it that shooting on film achieves that other mediums don't?
RM: I grew up shooting film on my parents' 35mm camera and I guess, for me, digital never looked quite like it. I tried and tried with digital but it lacked any feeling, emotion and the tedious amounts of hours required to edit the colours back to how they should look just never sold it to me. shooting film is addictive. I love the slow process and the excitement in the wait for the images. the main reason I shoot film though is because of the colours. film captures way more colours than digital can, the colours have texture to them, they're warm, rich and full of emotional information.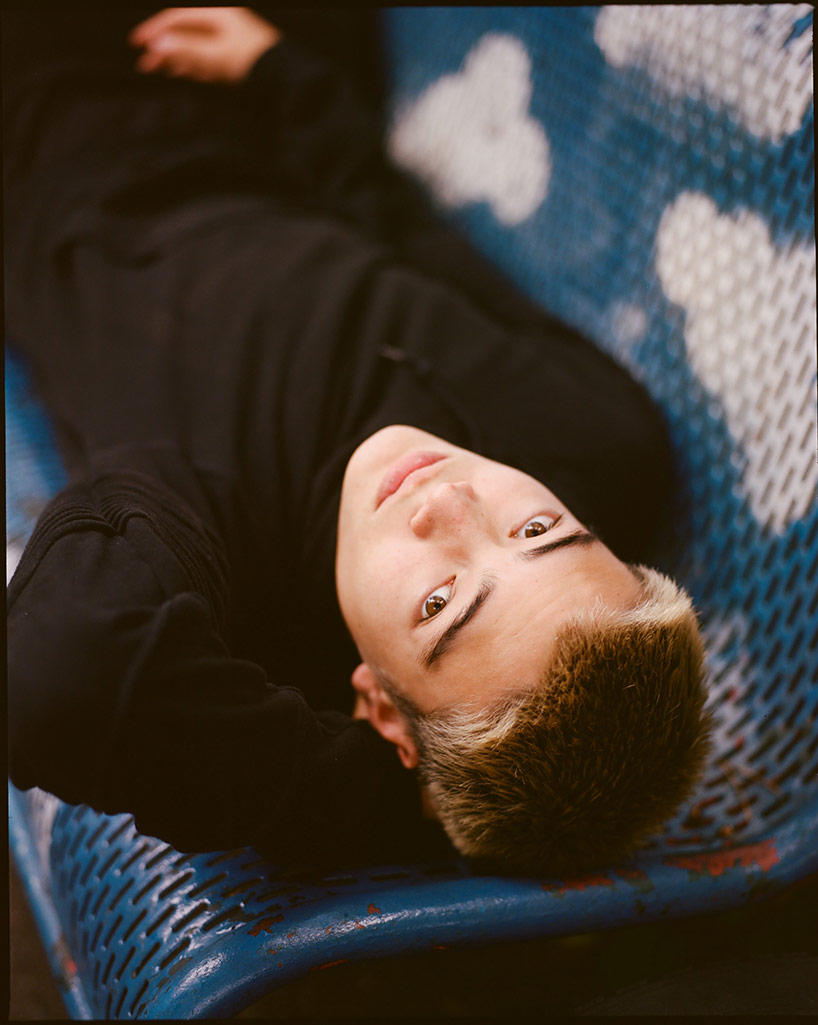 'geron'
DB: you've been working on 'boys' since around 2015. can you talk a bit about how this project came about, what some of your goals or aims were in undertaking it, and what the response has been like?
RM: it started out without any intention of developing it in to a series. it began in december 2015 when I photographed two boys named elliott brown and phoenix cronin. they turned out to be some of my favourite images I'd ever shot and the response to them was pretty overwhelming to. I've always enjoyed photographing boys and have been since around 2012. there's this carefree attitude to them on the outside, but such a strong sensitivity on the inside.
as a female, I'm intrigued by their lives, the pressures they face and the simplicities of how they dress and hold themselves when they step out of their house each morning. the project has really developed since then and I've shot hundreds of boys from london to los angeles to hawaii. it's interesting to see the similarities and also differences of their lives across the world and how the cultures and environments affects their upbringing and values. I've just published my first zine from the project and am about to work on a short documentary to follow it up.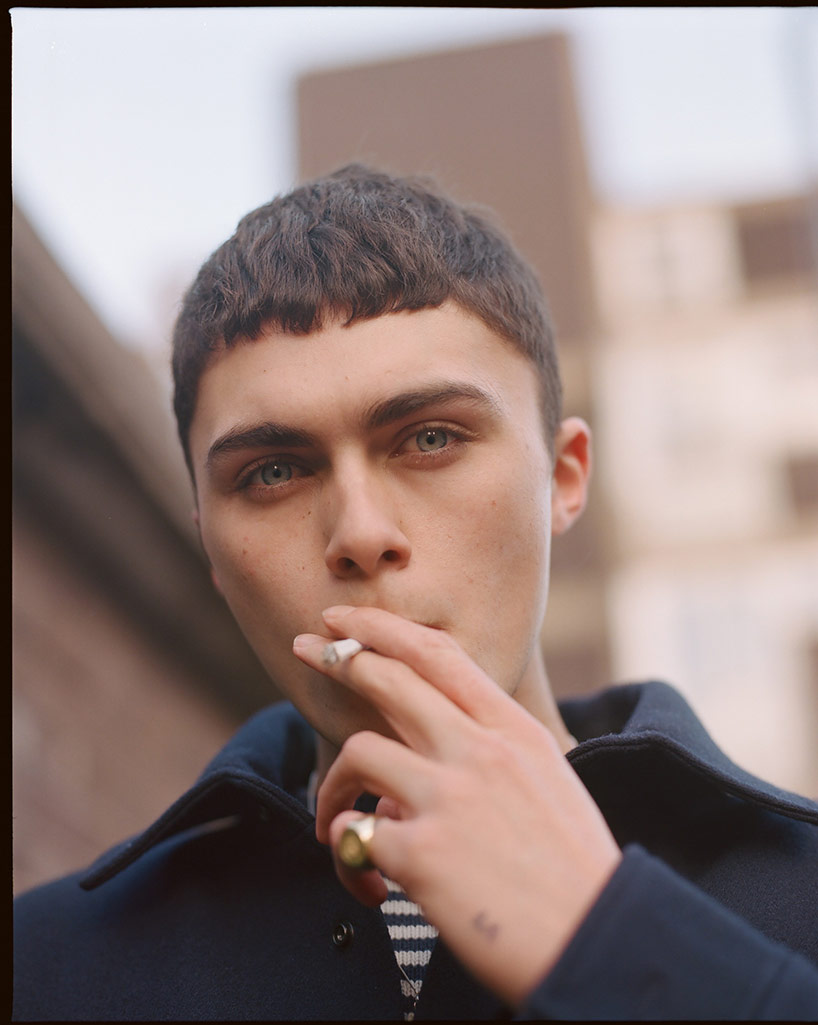 'felix'
DB: I know you're currently working on a 'boys' film. what can we expect from the final piece, and what are you hoping to explore with video that you can't with still photography?
RM: it's going to be (roughly) a 10-15 min short documentary focusing on some of the key guys in the project. I'll be working on it with filmmaker kaj jefferies and it will be shot around the UK at first. I think there's something really cool about challenging preconceptions which may have been made from the photos, based on how they look, dress and how we think due to how we are conditioned and taught by society. the aim is to challenge these assumptions and give a deeply personal insight into the lives and thoughts of these young men.
my aspirations for it are to one day cover the stories of boys around the globe and to be a full documentary piece.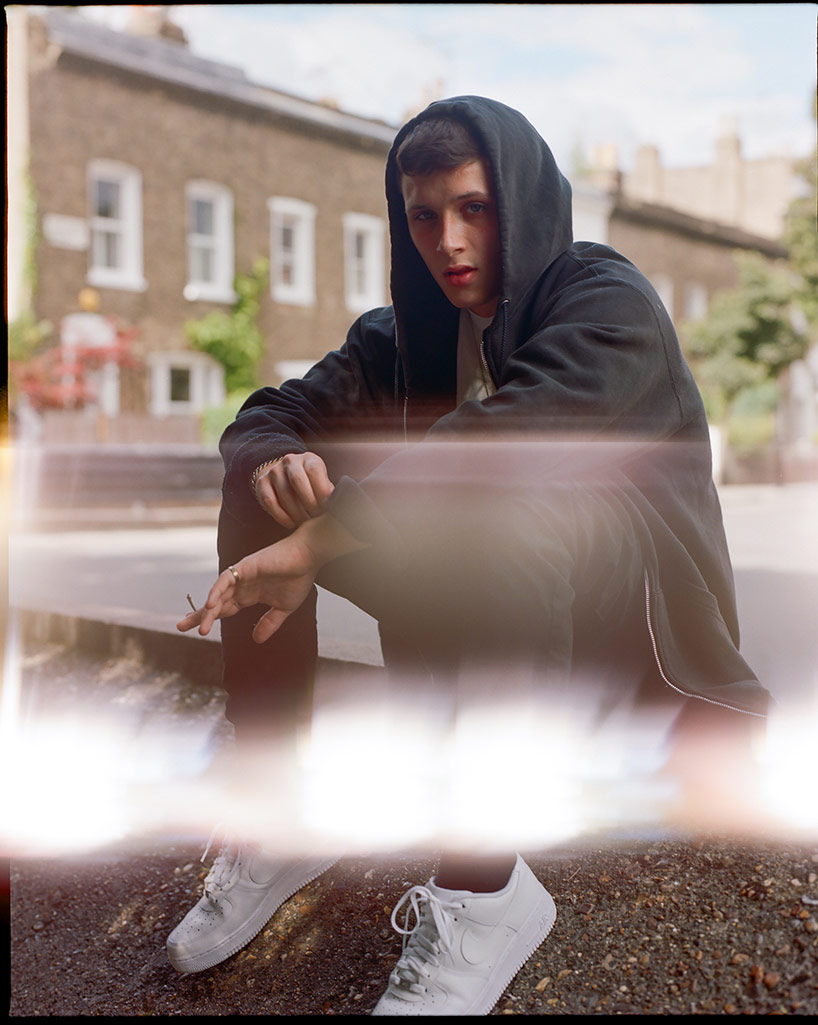 'phoenix'
DB: what has working on 'boys' taught you about modern day masculinity both in england and further afield
RM: that everyone goes through the same shit! that we need to allow men to be captured through a softer lens and to allow them to own that softer side. it's definitely shown me the changing idea of masculinity over the years. there is a slow breakdown of 'what it means to be a man?' the answer to that question is widening. it's taught me that everyone deserves the freedom and respect to be who they want to be and that actually beneath the facade, these boys are all emotional, sensitive and loving. this should be pushed way more as these shouldn't be strictly female-associated traits.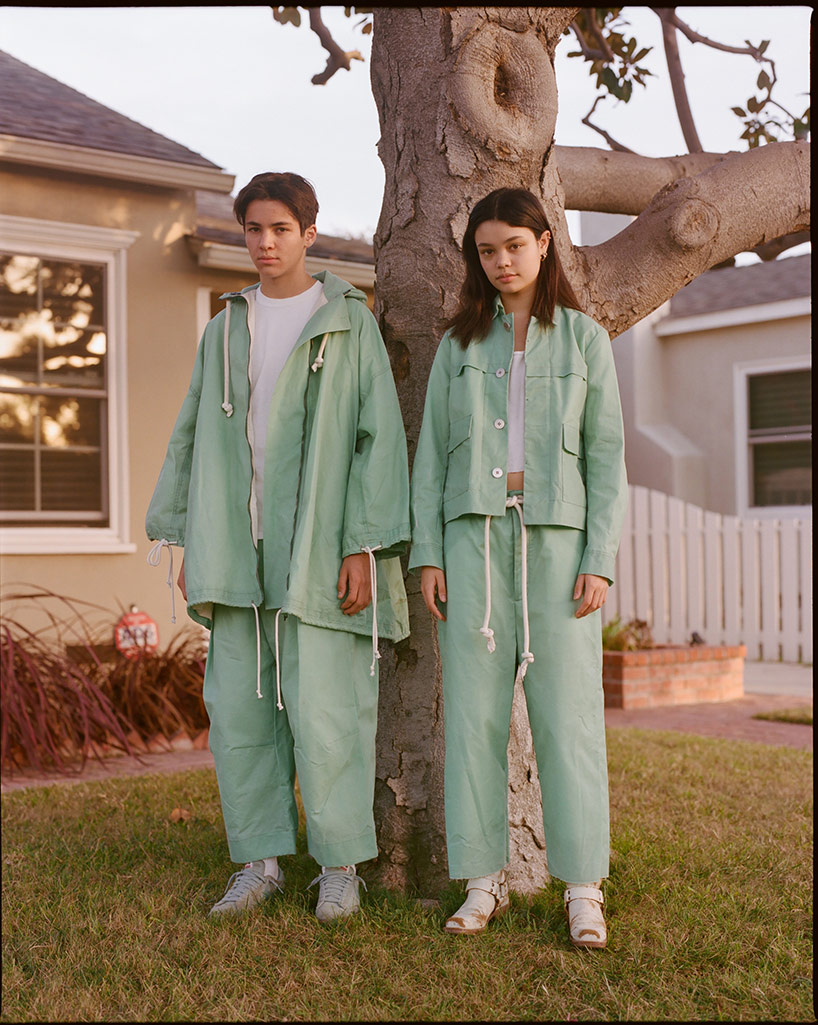 'sirena and lucas'
DB: outside of photography, what are you currently interested in and how is it influencing your work?
RM: I love: feeling free by surrounding myself in nature with green plants, clear natural light, endless ocean, rich warm sunsets and then throwing myself back into the concrete jungle that is my home for: good food, late nights, strong gin, listening to stories, funny conversation, visiting exhibitions and gigs, collecting art for my room, buying gold jewellery. it's key that I: often organise my space to organise my mind, travel is essential and lots of time with family, friends and my cats.
life influences my work. you have to see, experience and feel in order to create.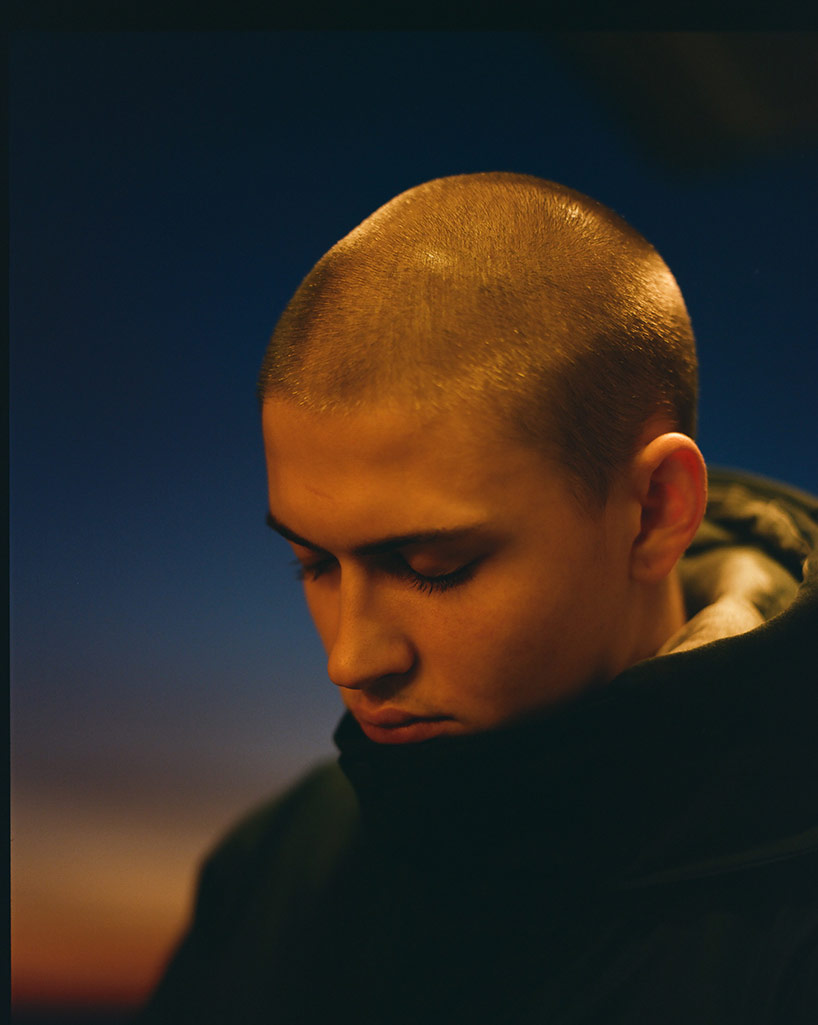 'seb'
jun 10, 2019
jun 10, 2019
jun 09, 2019
jun 09, 2019
jun 07, 2019
jun 07, 2019
jun 03, 2019
jun 03, 2019
may 27, 2019
may 27, 2019
may 27, 2019
may 27, 2019
a diverse digital database that acts as a valuable guide in gaining insight and information about a product directly from the manufacturer, and serves as a rich reference point in developing a project or scheme.