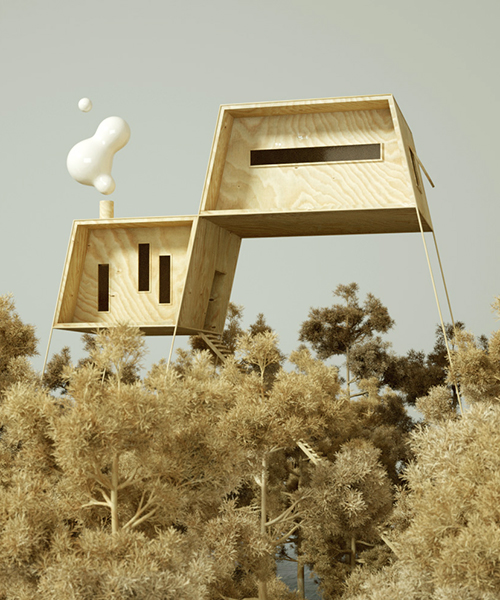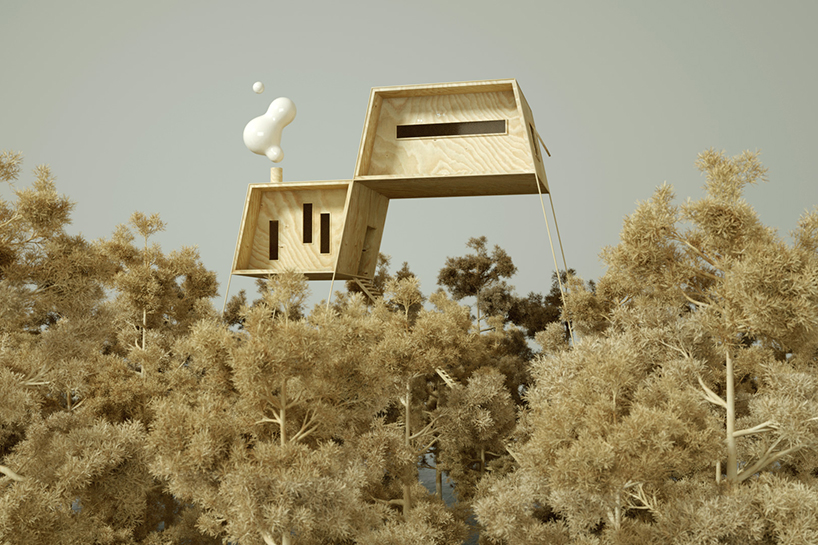 jul 01, 2016
santi zoraidez digitally models fantastical scandinavian summer homes
santi zoraidez digitally models fantastical scandinavian summer homes
all images courtesy of santi zoraidez
santi zoraidez is an art director and designer from buenos aires, whose sleek digital visuals blend realistic imagery with imaginary settings and scenarios. while his commercial work focusses on campaigns for big brands, his recently-completed personal project 'jutland' embodies his smooth aesthetic style and whimsical sensibility.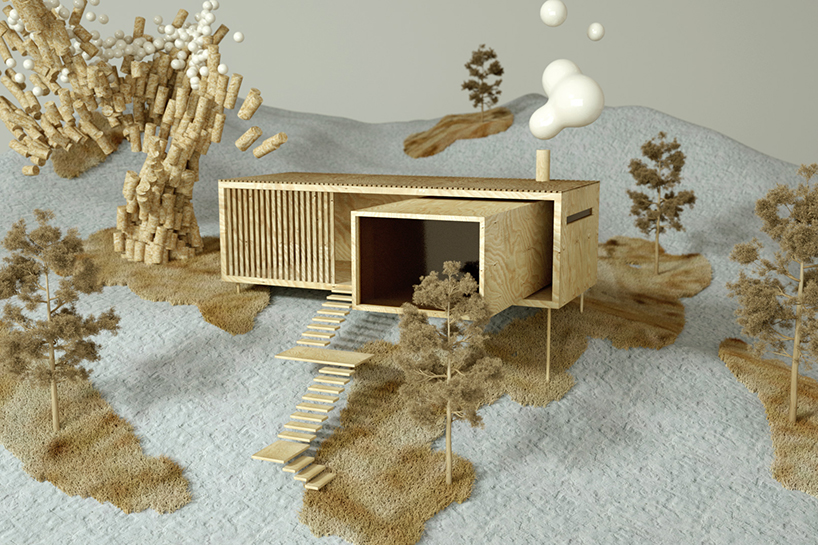 the series 'jutland' embodies the designer's smooth aesthetic style and whimsical sensibility
blending architecture and digital modeling, zoraidez has created a series of imagined scandinavian summer houses driven by the simplicity of nordic design. these 'wooden' dwellings are guided by impossible structural principles, where thin stilts support a towering, two-storey abode and long posts connect a triangular home to an undulating mountainside. despite their intricacy, the fantastical houses maintain a minimalist aesthetic and color palette that echoes the quality of scandinavian design.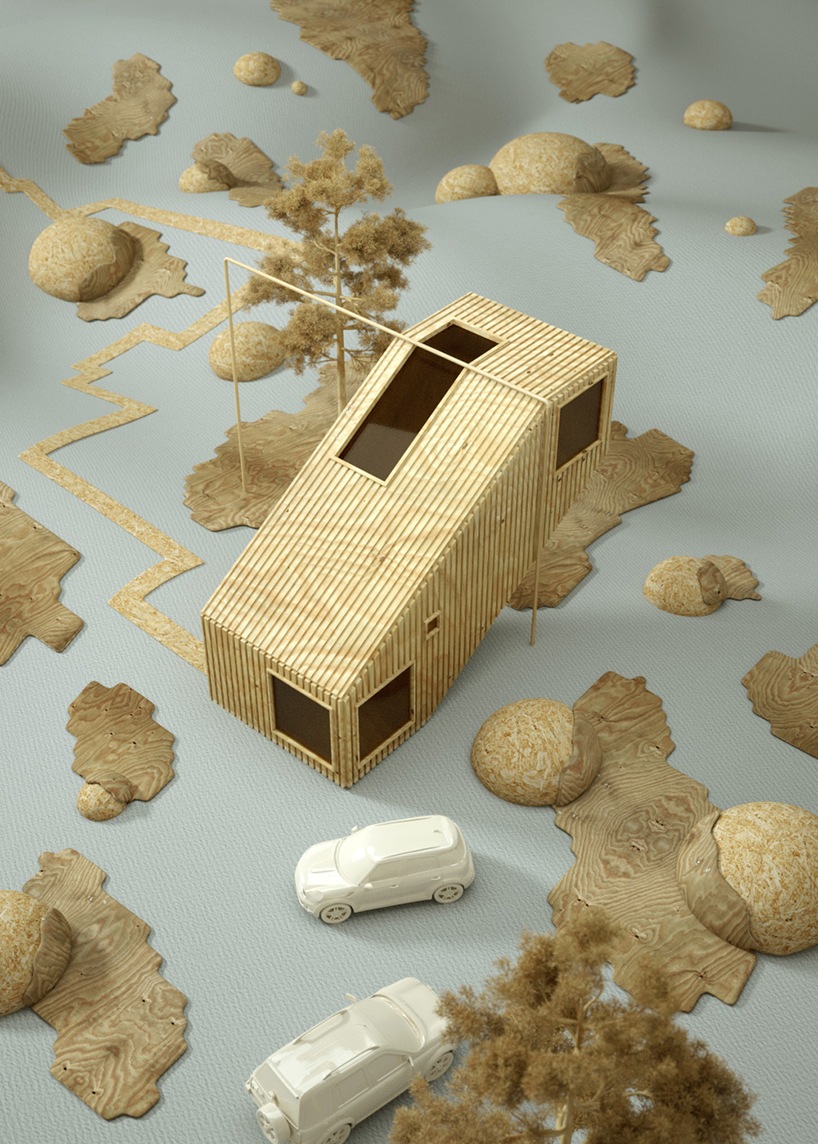 a series of imagined scandinavian summer houses is driven by the simplicity of nordic design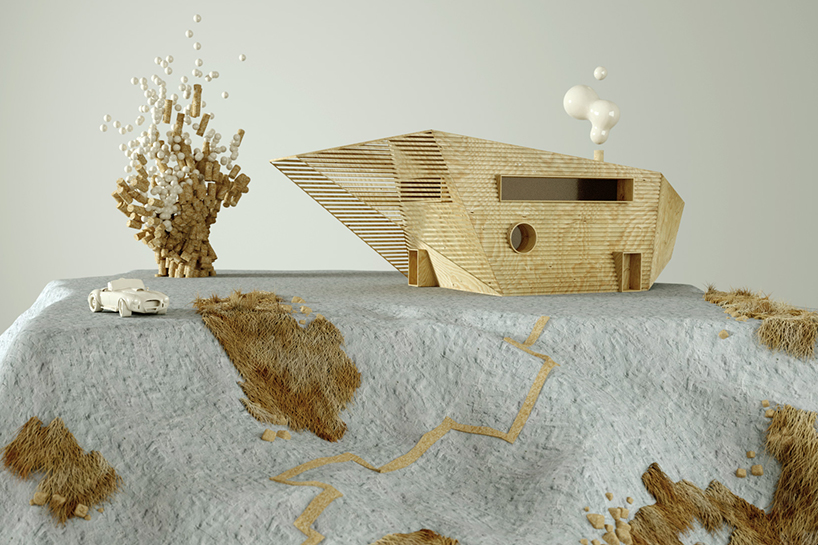 the 'wooden' dwellings are guided by impossible structural principles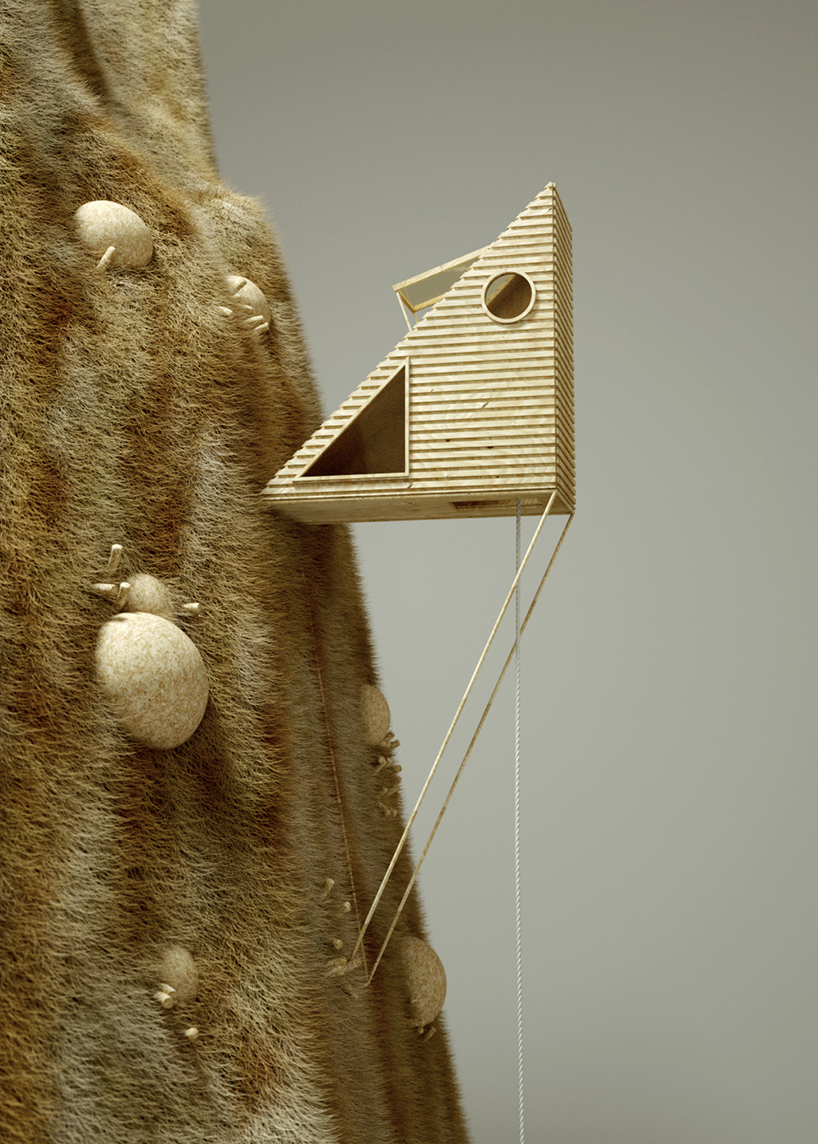 long posts connect a quirky triangular home to an undulating mountainside