santiago calatrava's samuel beckett bridge in ireland has become icon of dublin's urban landscape. the steel superstructure spans the liffey river, connecting vehicular traffic and pedestrians with its slender, cable-stayed configuration, while a single inclined pylon at its center seems to subtly simulate the curvature of a harp.
ignited by the delicate yet daring design of the bridge, tech giant samsung joined forces with creative agency guns or knives to activate the architecture as a playable instrument. using the interface of the galaxy note 8, the team orchestrated a live performance, where each the bridge's cables were vibrantly illuminated in red and blue hues as a harpist played an original composition on site.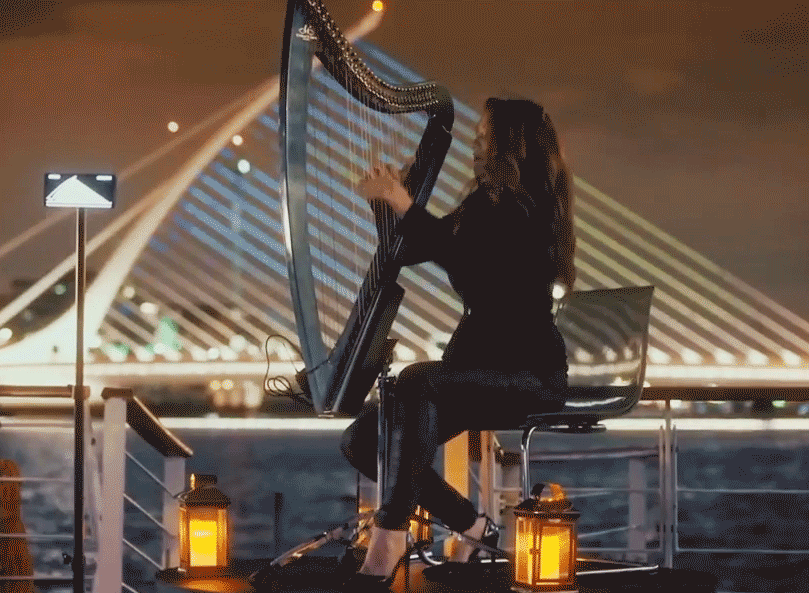 gif by designboom / courtesy of samsung ireland
presented as part of samsung's 'do bigger things' initiative, guns or knives worked with developers to orchestrate the spectacular audio-visual display. together they built a custom piece of software that could feasibly transform the bridge into a playable instrument — not only using the note 8's interface, but also through an actual electric harp. as harpist aisling ennis plucked the strings of her instrument — performing a unique piece of music composed specifically for the event — the corresponding cables were illuminated on calatrava's samuel beckett bridge.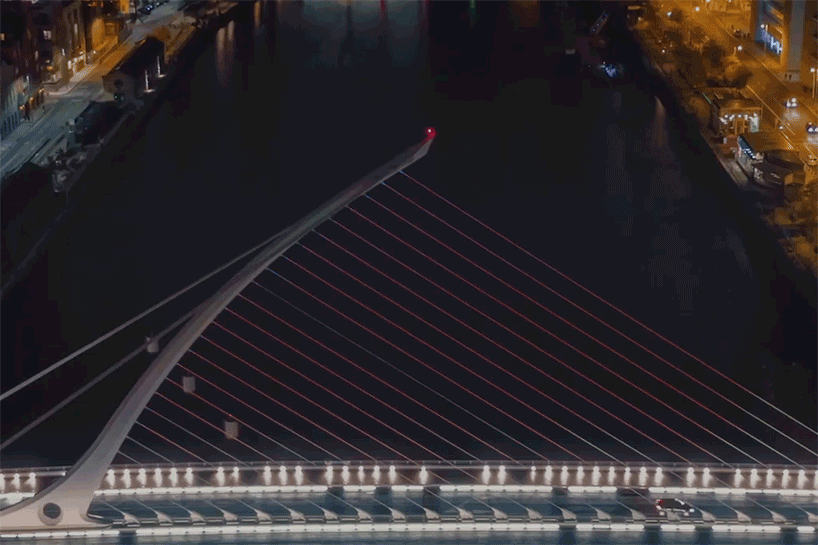 a custom piece of software transformed the bridge into a playable instrument
gif by designboom / courtesy of samsung ireland
the live performance by harpist aisling ennis took place on september 14th, 2017

corresponding cables were illuminated on calatrava's samuel beckett bridge 
all images courtesy of guns or knives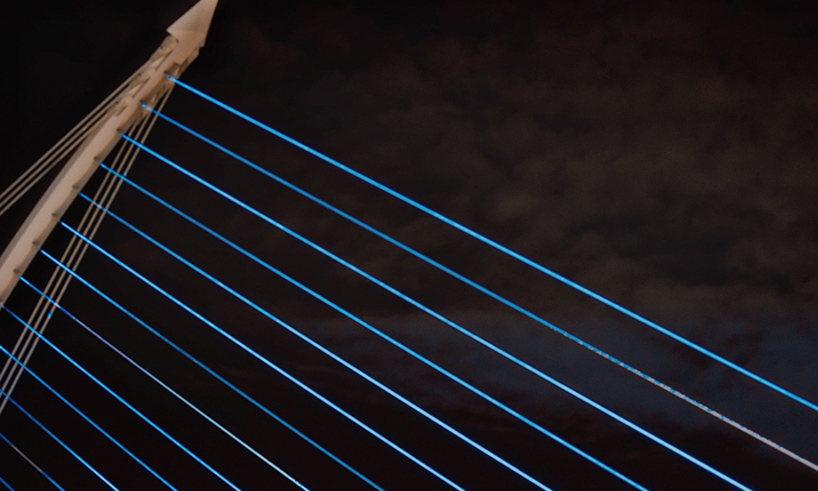 red and blue hues activate the architecture 

the project is presented as part of samsung's 'do bigger things' initiative
sep 26, 2017
sep 26, 2017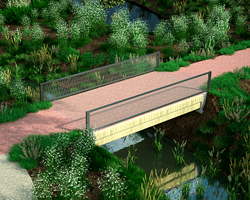 sep 08, 2017
sep 08, 2017
aug 07, 2017
aug 07, 2017
aug 01, 2017
aug 01, 2017
jul 14, 2017
jul 14, 2017
jun 26, 2017
jun 26, 2017
oct 11, 2017
oct 11, 2017
aug 03, 2017
aug 03, 2017
may 15, 2017
may 15, 2017
jun 04, 2017
jun 04, 2017
feb 02, 2017
feb 02, 2017
jan 11, 2017
jan 11, 2017