SARA SHAKEEL AND EVIAN EXTEND THEIR SUCCESSFUL COLLABORATION
A contemporary artist with an obsessive love for crystals, Sara Shakeel has gained over a million followers on Instagram transforming photos into beautiful shiny artworks. Her collages imagine a world dusted in glitter, using crystals and diamonds as a medium through which to look at absolutely everything.
Following her first collaboration with Evian — an immersive sparkling art experience in London pictured here — Shakeel has unveiled the release of 20 shimmering NFTs. The artworks celebrate Evian's heritage from the glacial rocks in the heart of the French alps, and marks the brand's entrance into the emerging digital art space.
Prior to the launch, designboom spoke with Shakeel who shared with us how she transitioned from a dentist to an artist, her obsession with crystals and the inspiration behind this collaboration with evian. The NFTs will be available to purchase from 6pm UK here.

Sara Shakeel x evian NFT
WITH THE NEW NFTs, EVIAN ENTERS THE EMERGING DIGITAL SPACE
The evian NFT drop in collaboration with Sara Shakeel presents fans the opportunity to discover new worlds of digital ownership with the individual numbered artworks. Following the brand's commitment to sustainability, the NFTs have been created with Tezos, using energy-efficient and self-upgradable proof-of-stake blockchain technology, minimizing its energy footprint. 100% of the proceeds will be donated to the Somerset House young talents fund, aiding the next generation of artists.
'The alpine origins of our iconic pure natural mineral water is a fundamental part of our heritage,' said Lucille Moreau, Director of Culture & Experience at Evian. 'Sara's digital reimagination of our Evian mountains beautifully captures and encapsulates the essence of this, also bringing the sparkles of our new Evian sparkling water to life. We are so thrilled to be taking this leap into the digital world with our first NFT, enabling our Evian community to interact with and enjoy the brand in a new and exciting way.'
Read our interview with Sara Shakeel below.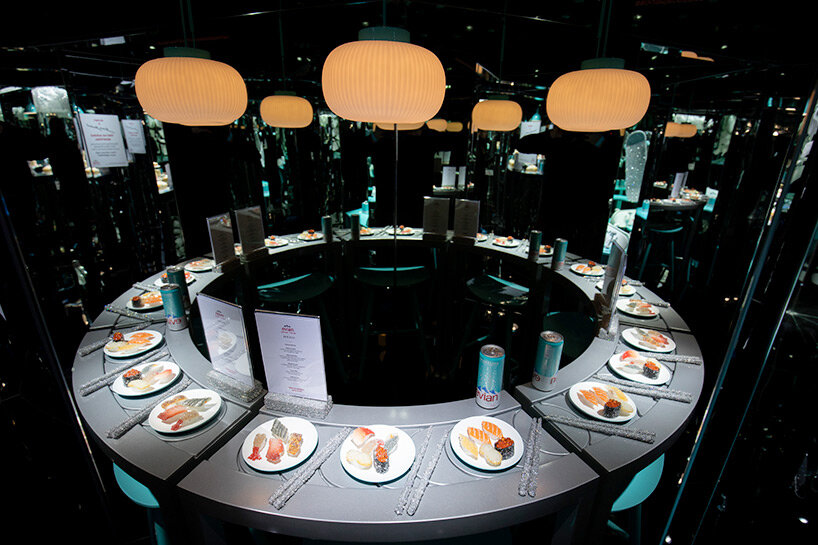 INTERVIEW WITH SARA SHAKEEL
DESIGNBOOM (DB): How was transition from dentist to artist?
SARA SHAKEEL (SS): I think I've answered this question 500 times, but I'm always happy to do it again. It's been a beautiful journey. People seem to think I don't like dentistry when in fact, I love dentistry, and I miss that part of my life too. But unfortunately in Pakistan there is still a lot of corruption and male chauvinism. I stood up for the things that I thought were right as a dentist and my female teacher didn't like this, and she made me fail my exams — not once or twice — but 12 times. That is two years in a row. And I was just missing one paper, and she told me she was not letting me pass my paper, end of story.
The thing is that I knew there was no way going around, so I quit my studies and came back home. Many begged me to go back and finish my studies, they told me things like, 'come on, it's just one paper'. So basically, I am a dentist, I'm just missing one paper.
I never knew that I was an artist. But one day, accidentally, out of nowhere, I took out my phone — Samsung note 3 with a pen — and it just happened that I opened an application and starting adding pictures, making collages, and uploading these works on Instagram. And it just happened, I can't tell you that I planned it.
The whole process was very therapeutic. Whenever I finished an artwork I felt so good and comfortable with myself as if I was explaining myself without using words. I remember I got like 23 likes on one of my first posts, and I was so proud.
But I would say it was an accident, a marvelous accident.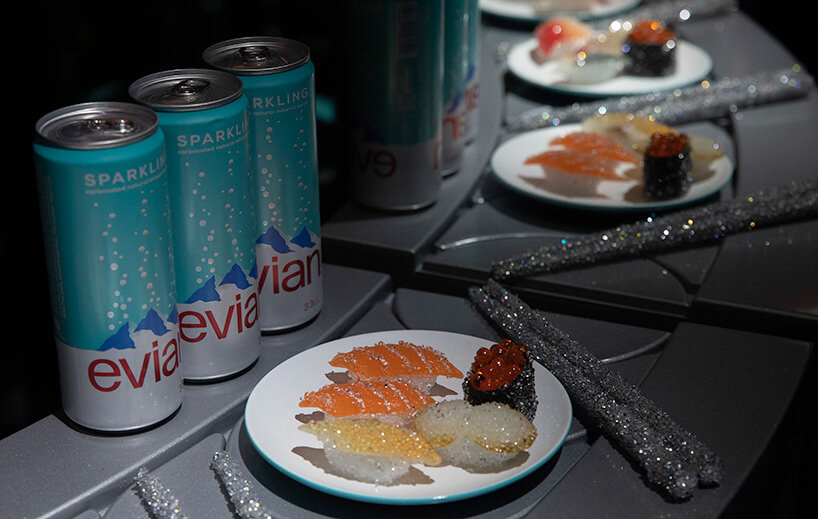 DB: So you have no background in image editing apps like Photoshop, etc?
SS: I like drawing and creating new images by juxtaposing them together. But you know, in Pakistan art is seen as a hobby, not as a profession.
I never knew what Photoshop was.
One of my artworks — the crystal lipsticks — went viral, and people wanted them, as in the physical object. And I remember one of the comments said 'these are the worst photoshop edits ever. And I thought to myself, 'I don't care if you like it or not, my real questions here is: what is photoshop.' So I googled it, downloaded it and taught myself how to use it.
And you want to know what's even better? One year later, Adobe contacted me saying they loved my crystal sparkling work and wanted to commission some work from me.
I loved what I was doing, it was fun, it made me happy, and I wanted to learn more. It was not causing me stress, because I was doing and learning what I wanted. This is why I always tell people they should do what they want to do, what makes them happy and excited.
For me being an artist was very natural, it was not an effort. I was genuinely excited to learn new skills, and shape my crystal world.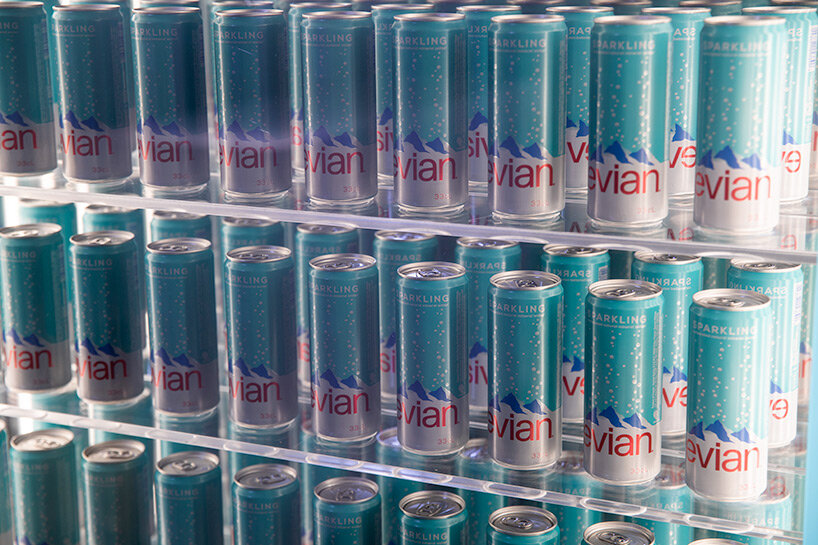 DB: Where does the idea of crystalizing the world comes from?
SS: This was also an accident (laughs). So what happened was, if you look at the work I did previously to the crystals, you will find fishes, galaxies, patterns… I mean, a lot of things. And one day, I accidentally came across a Swarovski pattern and I started playing around with it and came up with the lipsticks.
Once I saw the response I got from my followers, I continued applying it to other objects, and slowly, that became my signature mark.
When it comes to crystals, my grandmother used to collect a lot of Swarovski crystals. So, in one way or another they had been present always, throughout my life. They were always there, subliminally in my mind, and I was always fascinated by them. I mean, I still am. It comes naturally to me. I love how a clear thing has so many colors to it.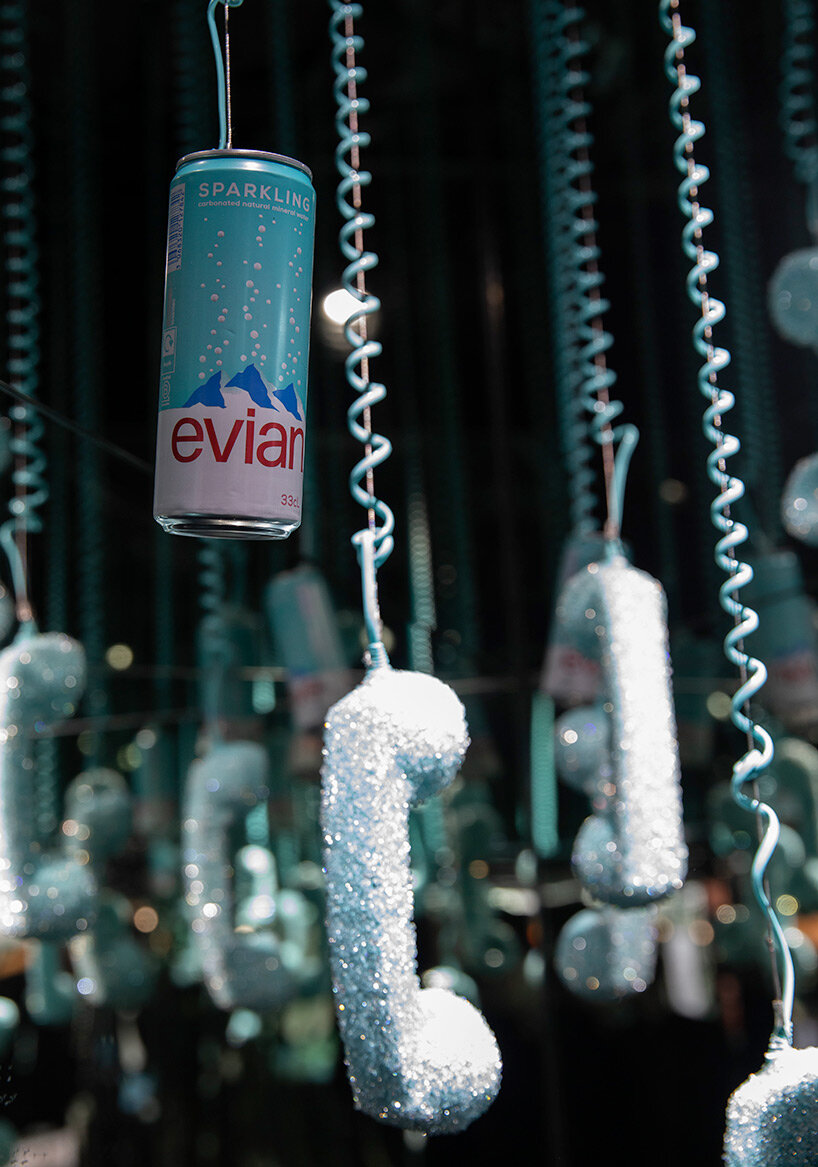 DB: This story you're telling me sounds as if it was meant to me, with many different elements coming together into where you are right now…
SS: I embraced everything. But I have to be honest with you. I never wanted to be famous for the money, and I have always been driven towards creating discussions and conversations around things that people take for granted. Those who follow me have seen how I've taken images that are somehow ordinary and I've made them extraordinary by bringing them into my crystal world.
I do it out of love, and it all comes from a very genuine place. That's why I always write that each picture healed a part of me and I hope it heals a part of you too.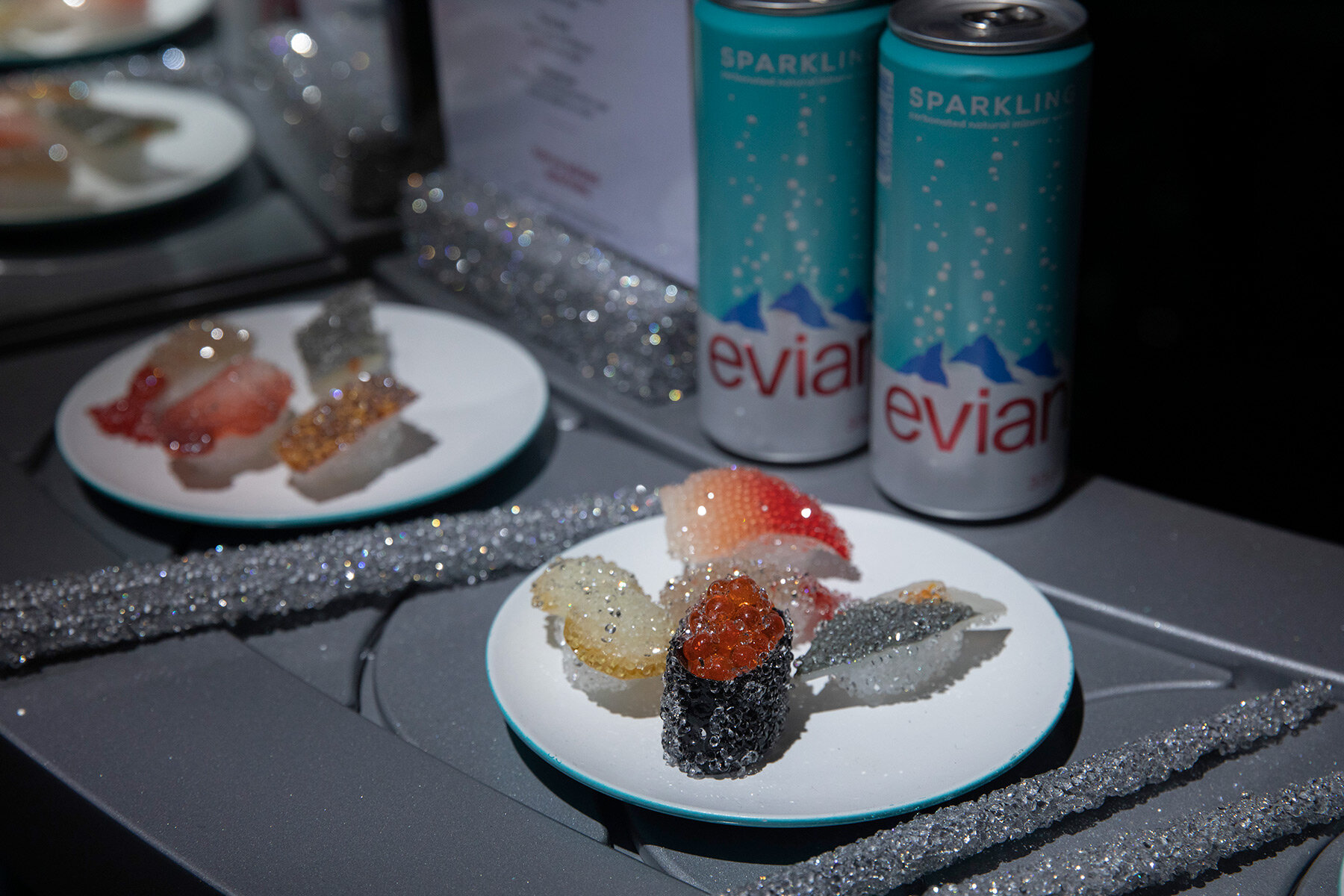 DB: How do you decide what to crystalize?
SS: It's a mixture of everything, from things I like to current events. For example, when the pandemic started and we were bombarded with 'wash your hands', I crystallized a sink. And don't get me wrong, I'm a very hygienic person. But when it came to Covid, you needed to wash your hands every second. I wanted to emphasize that in a very nice way, even promoting it to myself, to go to the bathroom and wash them. So I made that image, and the videos too, to encourage people to do it at a time when we kind of needed it. It was a very simple picture that went viral.
But this decision comes from very different places, mostly it's something that really affects me, or something that inspires me. Sometimes it's just that I like the picture aesthetically and I want to make it look crystal. So it's a combination of many different things.
I get inspiration from almost everywhere. And I think this is what makes an artist: you look around and you get inspired. For me, every image has a meaning that affected me in a personal basis too. That's why I really make sure that my whole instagram feed is not just about promotions, it is something I really feel.
A lot of people think my work is just aesthetic. But those that have been following me the longest know there's a story or lesson behind it.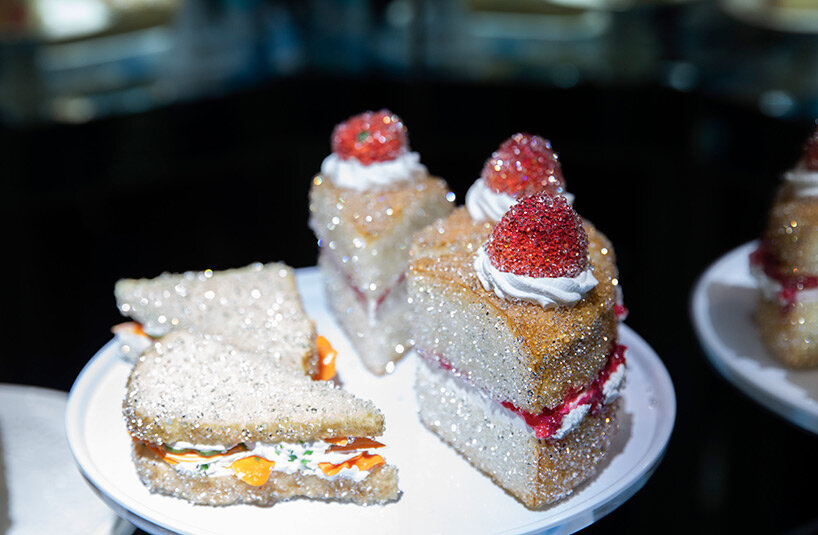 DB: Can you tell us about your collaboration with Evian?
SS: Oh Evian, it's a dream come true. Because there's a difference when you collaborate with brand you've been a fan of forever. I even made sparkling Evian bottles before we started working together in 2018. And I would joke around and say, 'That's how my sparkling water looks like.' And back then, I never thought that in 2022 I would be really sparkling their water bottles and collaborating with them.
When they first approached me, we did an amazing installation in London and it was an absolute success, with over 700 people coming to see it in just two days. It was an amazing installation and now I'm doing a new collaboration with them, which will also be an NFT.
So there is one image which will be sold as a 20-edition NFT. All proceedings will go to Somerset Young Talent where they help digital artists, so it is a way to give back.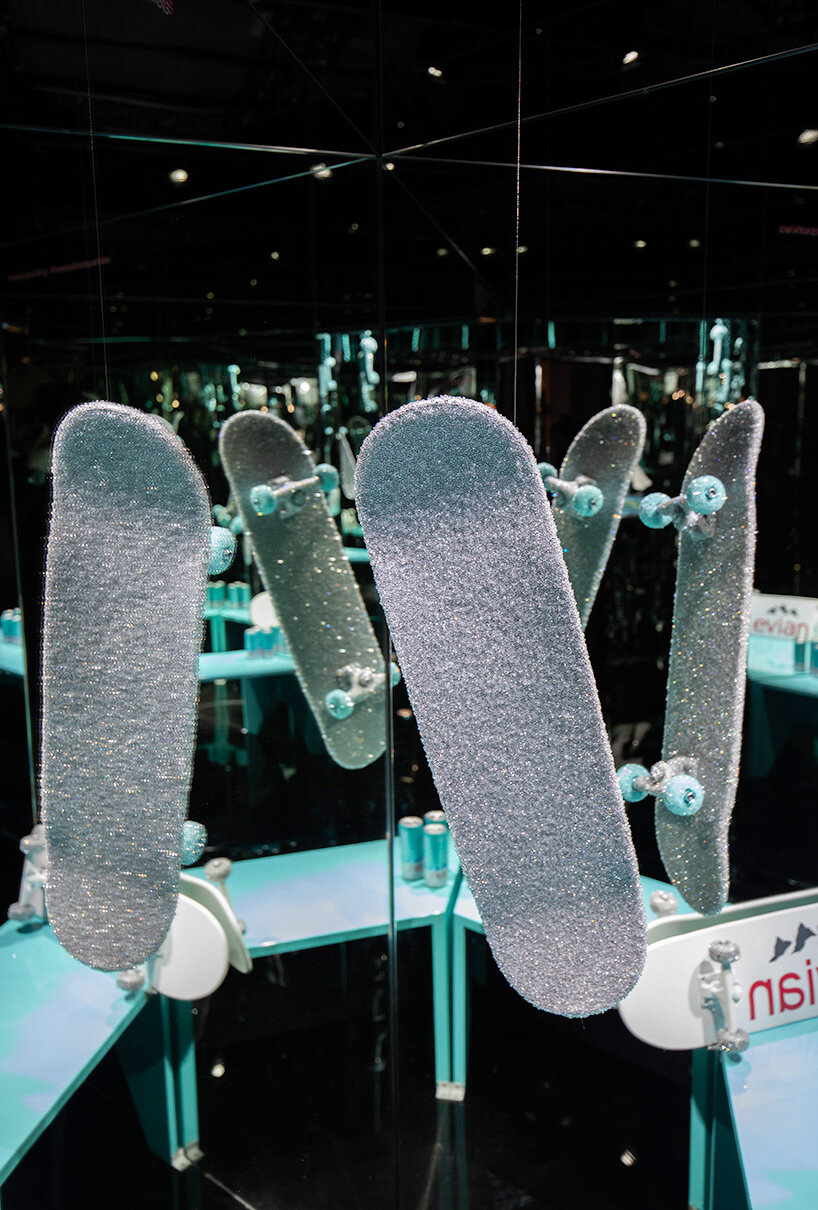 DB: What was your inspiration behind your collaboration with Evian?
SS: The image itself is of a beautiful alpine mountain, and I bring my crystals to it. I have worked with other mountains before, but this was such an honor because I'm kind of giving this mountain its sparkling water moment.
I'm coming out of the digital world and bringing my crystal objects into the physical world. With evian we have already done sparkling food and umbrellas.
I want to continue growing. I mean, there was a time where I didn't know Photoshop, and I learned. Now I want to make installations with real crystals. With evian I had real Swarovski crystals covering objects. So my universe is expanding.
What's the most fun part is that now that I'm transitioning into the installation world, it's like I'm recreating the images I created digitally in the physical world. There's a feeling when you see an image and you can recognize it's Photoshop. But in reality, you know it is real. I'm not going to get the 'This is Photoshop' comment. I've been fact-checked so many times, you know?
I have to tell you I'm very excited to work with evian. In fact, I was telling the team at evian that I have a baby who's going to be 12 months and she literally has never had any other water than evian. It's such a dream come true.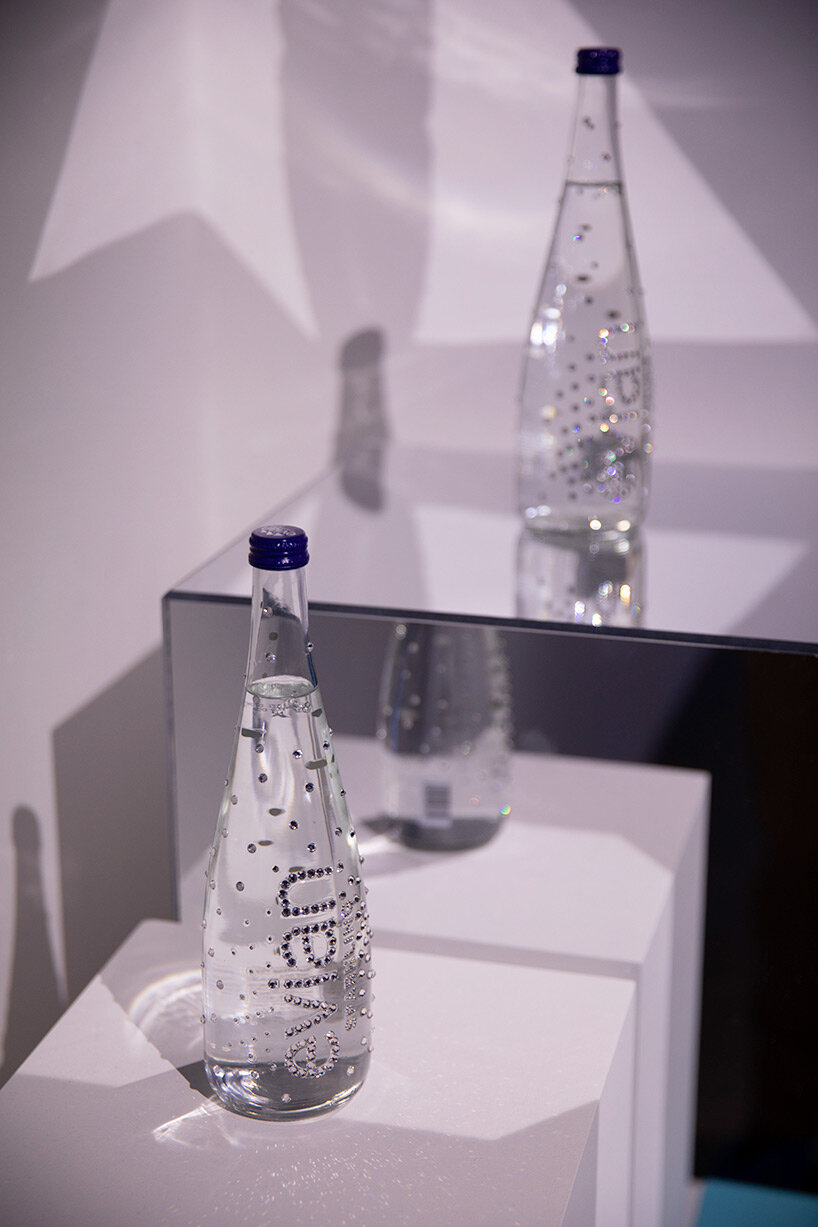 Project Info:
Name: evian NFT
Created in collaboration with: Sara Shakeel / @sarashakeel
Purchase NFTs: nft.evian.com
juliana neira
I designboom
apr 04, 2022
a diverse digital database that acts as a valuable guide in gaining insight and information about a product directly from the manufacturer, and serves as a rich reference point in developing a project or scheme.
designboom will always be there for you
milan, new york, beijing, tokyo

,
since 1999