jun 24, 2014
sheila hicks knots colorful fiber bundles for seance at design miami/ basel
sheila hicks knots colorful fiber bundles for séance at design miami/ basel
(above) installation view at design miami/ basel
photo © james harris

for design miami/ basel's design at large program (an exhibition platform that presents monumental pieces that surpass the scope of the gallery booth) demisch danant presents the work of american artist sheila hicks, who has created 'séance', an architectural installation which canvasses the walls of the gallery expanse with huge, colorful tufts of fabric. the tussocks of fiber are mounted on a black-painted curve of the back wall, covering it with masses of wool, linen, cotton. the work utilizes a synthetic color-fast textile, produced in turkey, processed in western europe, and woven in the united states. it originates as pure powdered pigment, which is combined with a binding agent to create a pliable fiber. therefore, the material can be thought of as a translation of color into a three-dimensional form, which hicks compounds through her site-specific intervention for the herzog & de meuron-designed exhibition space.

installation view at design miami/ basel
photo © james harris
additionally, 'séance' includes a massive suspended column and dozens of large, vibrantly colored 'bundles that lean against each other and invite inspection. in the center of these fiber sculptures stands a 'color table' offering trays of hand-painted wooden blocks. visitors are encouraged to use these to create color combinations guided by their own personal associations. they can then share and trade with other participants to create a unique color narrative. séance invites visitors to participate in hicks' color play, one of the most fundamental aspects of her art and design process.

installation view at design miami/ basel
photo © james harris

the installation presented by demisch danant for design at large, design miami/basel
image courtesy of demisch danant

installation view at design miami/basel
image courtesy of demisch danant

installation view at design miami/basel
image courtesy of demisch danant

view of the sheila hicks exhibition 'baôli', 2014, palais de tokyo (paris)
image courtesy of sikkema jenkins & co., new york / photo by aurélien mole

view of the sheila hicks exhibition 'baôli', 2014, palais de tokyo (paris)
image courtesy of sikkema jenkins & co., new york / photo by aurélien mole

view of the sheila hicks exhibition 'baôli', 2014, palais de tokyo (paris)
image courtesy of sikkema jenkins & co., new york / photo by aurélien mole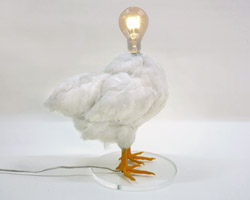 jun 24, 2014
jun 24, 2014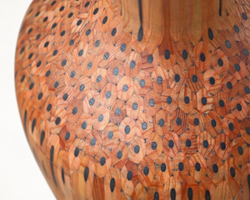 jun 22, 2014
jun 22, 2014
jun 21, 2014
jun 21, 2014