creative duo scott kelly and ben polkinghorne have brought omnipresent internet suggestions to real settings with their latest project, 'signs of the times'. they have installed large scale banners with 'suggestions' one would typically see on internet shopping sites in different public spaces around new zealand.

the large scale of the photographs parallels the magnificent sites they are placed on
the art project was inspired by a reflection on filtering recommender algorithms, which now 'run the world'. these algorithms are also known as 'customers who bought this item also bought…' suggestions. they've become ubiquitous in the online world, determining what we look at, buy and like. scott and ben wanted to reveal the hidden world of these algorithms with these massive billboard messages. 

the banners recall computer screen or app suggestions for online shoppers 
'perhaps you're worried that as your life moves online and 'alexa' moves into your living room, your decisions are essentially being made for you' write ben and scott. the project forces viewers to question how much control the internet is having over their lives. their placement in pastoral settings such as the mountains or near the beach further suggests the concept of being unable to 'escape' the internet. the project aligns with the artists' previous  work which makes subtle observations and subvert the meaning of ordinary objects. 

the beautiful gardens are interrupted by the large white signs 

'if you liked this garden, you might like the wellington botanical gardens or the australia zoo'

the beach paradise is interrupted by the photographs of other beaches 

'if you liked this beach, you might like the mamanuca islands or erawan falls'

rather than live in the moment, the signs force viewers to contemplate somewhere else they could be having fun

'people who liked this also liked mcdonald's or rainbow's end'
Save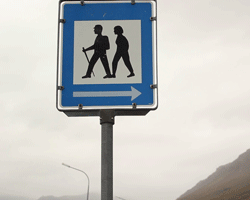 oct 31, 2017
oct 31, 2017
oct 29, 2017
oct 29, 2017
oct 28, 2017
oct 28, 2017
oct 23, 2017
oct 23, 2017
oct 22, 2017
oct 22, 2017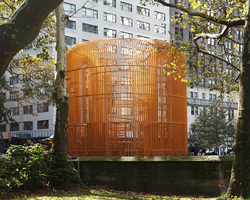 oct 10, 2017
oct 10, 2017
aug 09, 2017
aug 09, 2017