a collective of artists has graphically 'cut' an old moskvitch car from its parking place, turning the scene into a striking optical illusion. created for the STENOGRAFFIA street art festival in russia, 'ctrl+X' wraps an automobile and adjacent dumpster in the gridded, grey-and-white 'transparency' pattern from photoshop. the title refers to the keyboard command used to 'cut' a piece of an image away from its background.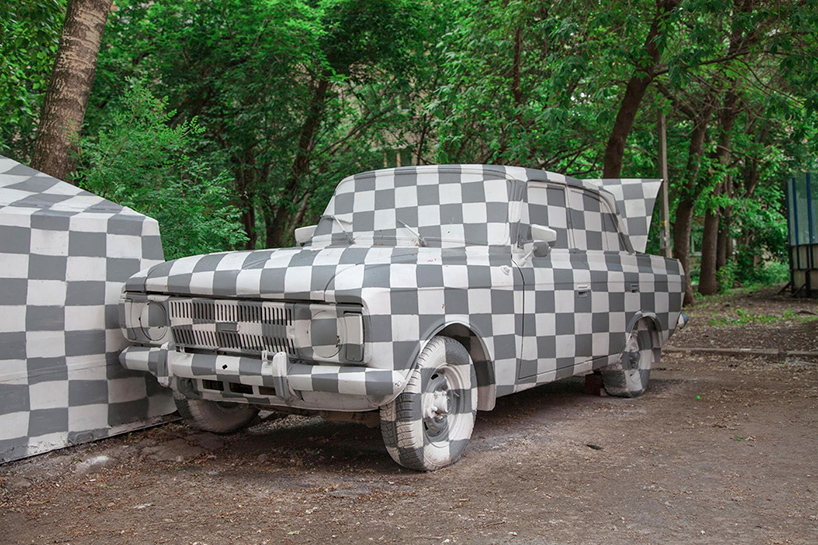 images by anna hristova and dmitry chabanov 
merging the digital world with the analog, the installation optically turns the 3-dimensional objects into a seemingly flat 'background later'. the artists first painted the car and nearby infrastructure all-white, then cast a grid of light onto the scene. at night, the creative teamed worked to carefully trace the outline of each square onto the objects, before meticulously painting them in using white and grey pigment. from a particular vantage point, the entire tableau seems perfectly flat, yet is revealed as an anamorphic image as viewers change their perspective. see images of the making-of 'ctrl+X' in detail below.
nov 02, 2017
nov 02, 2017
oct 29, 2017
oct 29, 2017
oct 15, 2017
oct 15, 2017
sep 19, 2017
sep 19, 2017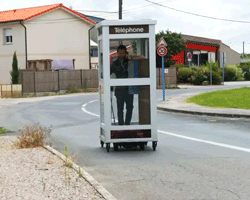 aug 15, 2017
aug 15, 2017
aug 07, 2017
aug 07, 2017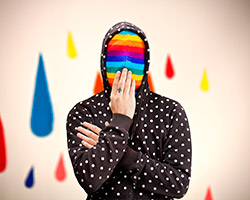 nov 01, 2017
nov 01, 2017
oct 10, 2017
oct 10, 2017
sep 20, 2017
sep 20, 2017