an artist and chef in milan is making waves with these sneaker-shaped sushi bites, which see food take the form of familiar kicks. yujia hu's 'shoe-shi' bear comical monikers, like the NIKE 'wasabi' kyrie 2, the supreme 'sticky' sliders, and the yeezy 'seaweed stripes' zebras. while rice forms the significant part of each shoe's silhouette, tuna, salmon, and seaweed have been used to form familiar footwear features and recognizable brand markings.

NIKE 'original sushi sneakers' air jordan
yujia hu — who goes by the name theonigiriart — makes 'shoe-shi' at the sakana restaurant in milan. hu carefully places each of the ingredients on a meticulously-shaped pile of rice, intricately attaching tiny sheets of seaweed or fish to each form. miniature details — like thin stripes on the adidas 'nori' NMD, or the swoosh on the NIKE 'original sushi sneaker' air jordan — are applied using a toothpick. while those in milan can feast on the footwear in person, prints of the shoes are also available to purchase online. 


ADIDAS 'hu-giri'

ADIDAS 'nori' NMD

VANS 'neta' old skool

NIKE 'wasabi' kyrie 2

YEEZY 'seaweed stripes' zebra

ADIDAS ORIGINALS 'simple rice' superstars

SUPREME 'sticky' sliders
Save
oct 25, 2017
oct 25, 2017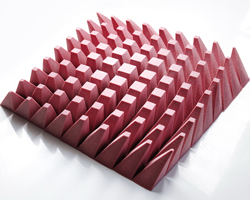 oct 17, 2017
oct 17, 2017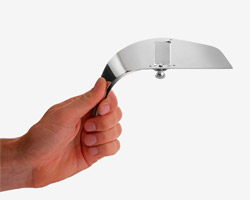 oct 09, 2017
oct 09, 2017
oct 04, 2017
oct 04, 2017
sep 11, 2017
sep 11, 2017
sep 06, 2017
sep 06, 2017
oct 02, 2017
oct 02, 2017
sep 07, 2017
sep 07, 2017
aug 19, 2017
aug 19, 2017