art and technology collaborative teamlab presents a multi-part installation in tokushima city in japan to celebrate the tokushima LED digital art festival. taking advantage of the area's natural beauty, the studio presents a series of audio, visual and immersive works transforming the city's focal river and forest, forming part of the LED-led digital art event taking place next month. in the castle ruins of tokushima castle, teamlab takes advantage of the shiroyama primary forest (a forest untouched by human hands). here the collective presents digitized river and forest comprising of four different works.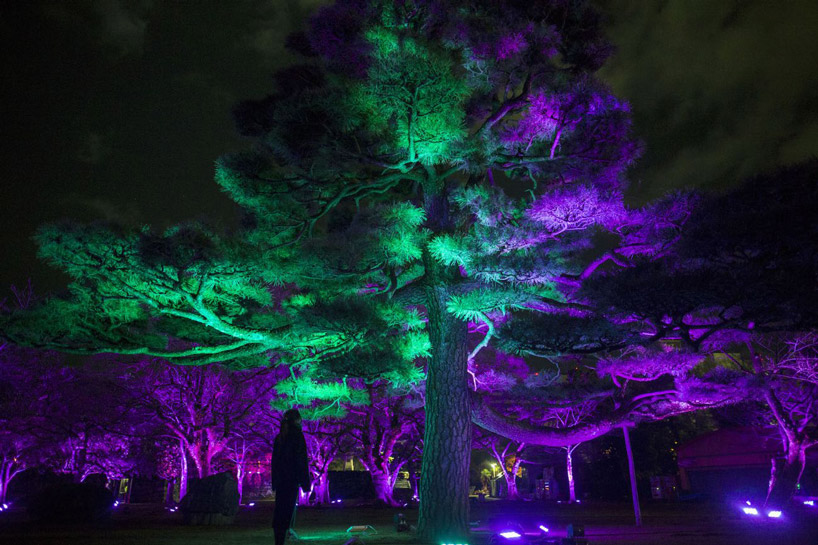 resonating forest in the castle ruins mountain
peace can be realized even without order – an interactive installation consisting of a seemingly endless number of life-sized dancing and music playing holograms. the piece takes inspiration from the primitive awa dance festival of japan, where groups of individual dancers would proceed around the towns playing music arbitrarily, recruiting other groups as they went along and eventually harmonising their melodies.
peace can be realized even without order
all videos by teamlab
when a person enters the installation they will interrupt the holographic dancers' melody who with time will resume, eventually into one harmonious group. '[because of the internet] people throughout the world have become increasingly connected', teamlab explains. what we experience in this new age is similar to the experience of the dance festival, and perhaps in these unordered connections there is a way to find peace.'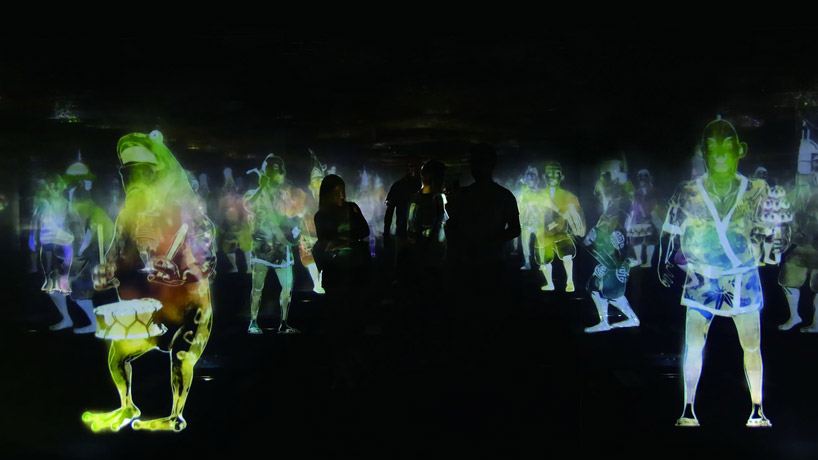 peace can be realized even without order
resonating forest in the castle ruins mountain – teamlab are no stranger to the digitisation of nature and their latest installation breathes electronic life into it. installing autonomous lights into the trees of the surrounding area each one slowly breathes, changing tone and colour as visitors and animals approach. the effect? a ripple of colour that concludes as far as the mountains hoping to to heighten awareness of the presence of people and animals in the area.
resonating forest in the castle ruins mountain
crystal fireworks – visitors have the power to direct a display of simulated explosions using their smartphones. after selecting a firework, people can see it take off in a three-dimensional light display composed of hundreds and thousands of light points.
crystal fireworks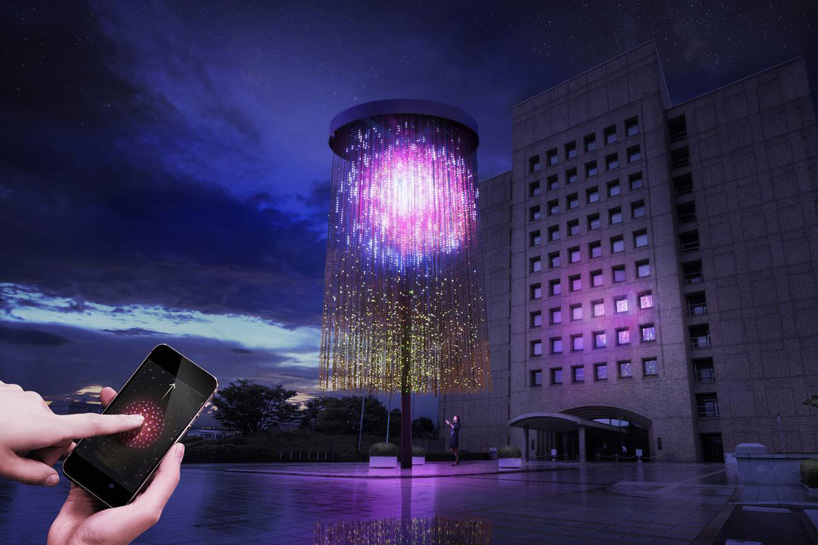 crystal fireworks
autonomous resonating life – self-righting ovoids shining brightly and fading as if slowly breathing. when these objects are pushed by people, their colour changes whilst emitting a unique sound tone, resonating with those surrounding them. the knock-on effect creates a wave of light, rushing from one direction and signifying the presence of someone.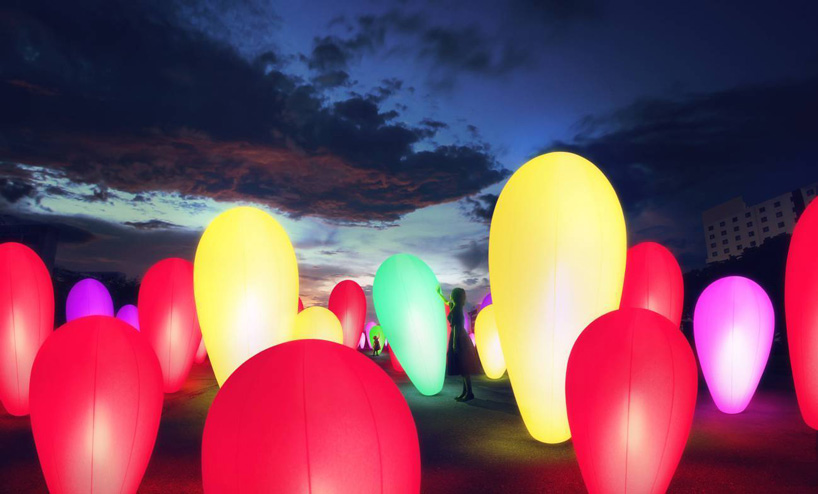 autonomous resonating life
teamlab will also be exhibiting works from their archive. flowers in the sandfall uses computer programming technology to render a evolution of seasonal flowers falling as if grains of sand. the flower flow as they would in the seasons of tokushima, and each visual is unique to the viewer. elsewhere universe of ware particles simulates the movement of a waterfall of a 3D building, which ebbs and flows in real time and according to viewer interaction.
flowers in the sandfall
universe of water particles
the tokushima LED digital art festival takes place from feb 9th – feb 18th. the purpose of the event is accentuate the charm of the city, create new value, and draw visitors from both within japan and abroad. in addition to symbolic art exhibitions, there will be a range of events going on in Tokushima, including workshops and seminars.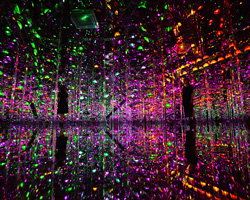 oct 31, 2019
oct 31, 2019
aug 02, 2019
aug 02, 2019
jul 10, 2019
jul 10, 2019
may 15, 2019
may 15, 2019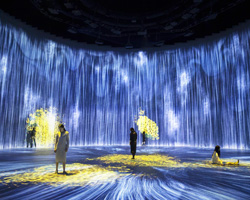 mar 22, 2019
mar 22, 2019
dec 31, 2018
dec 31, 2018
a diverse digital database that acts as a valuable guide in gaining insight and information about a product directly from the manufacturer, and serves as a rich reference point in developing a project or scheme.