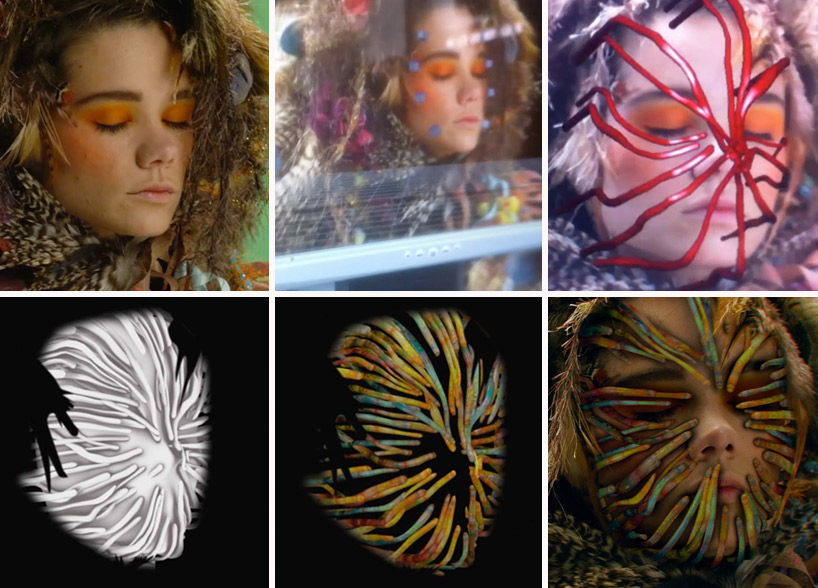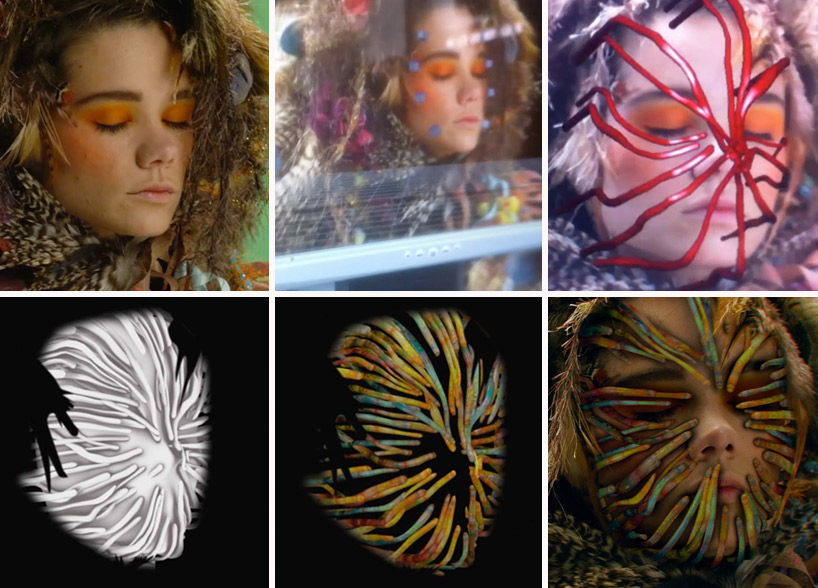 mar 08, 2012
the making of solipsist by andrew thomas huang
'solipsist' by andrew thomas huang, 2012all images and video © andrew thomas huang
los angeles-based director andrew thomas huang has created the experimental short film, 'solipsist'. the slamdance 2012 winning three-part short pictures puppets, light, sand, dancers and feathers, reconfigured visual effects in post-production in order to investigate the philosophical theory of 'solipsism'. this philosophical notion asserts that one may only be sure of his/her own mind's existence. huang then developed 'solipsist' in opposition to this existing idea as he created a world in which the characters are continuously merging with one another through digital re-mastery, enabling a collective existence for all figures featured in the surrealistic short.
'solipsist- making of' by andrew huang
the film begins with two female characters swaying on a small cube-bench against a black background. this is accomplished with the assistance of CGI imaging, as the two figures are slowly enveloped in a textile mass against a green screen, which is then used to overgrow the women's faces with digitally animated, multi-colored vines; it is through digital post-production processing that the two figures become a single entity.
the middle segment of the film was created through the use of a few fish-like puppets submerged in a clear tank of water within the studio space, made lively by out-of-shot puppeteers in front of a green screen. after shooting this segment, the surrealistic aquatic creatures are multiplied from just three furry characters to a seemingly innumerable quantity by means of CGI animation as the collection of fish-like figures overtake the darkened screen.
in the final scene, the male character walks along a digitally engineered shore, moving his yarn and paint covered torso and face with the forced breeze of a fan in front of a green screen. this backdrop facilitates more readily edited film in post-production and aids in this instance, first, the duplication of the male figure and second the reduction of this character to sand. the entire scene is accomplished in a mirrored effect as the male character(s) of the film is slowly reduced to dust. the filming of the steadily drained colorful sand is filmed separately of the male character as the eerie vision is added to the figure's face and torso in post-production.
the sand-reduced man then swells into the two previous two scenes– that of the puppet fish and then to the swaying fabric women– connecting all three scenes through layering in digital post-production.
green screen to post-production comparison of the two rocking female characters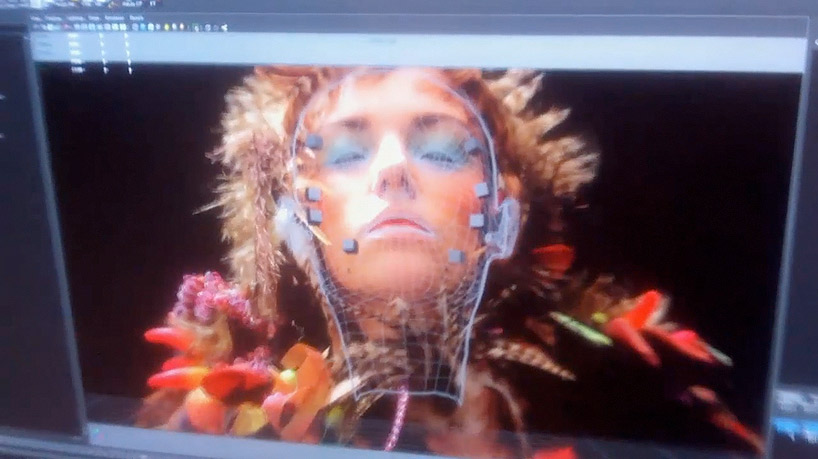 each still is digitally enhanced in order to produce huang's intended affect
the moving fish-like creatures are puppets submerged in a clear tank of water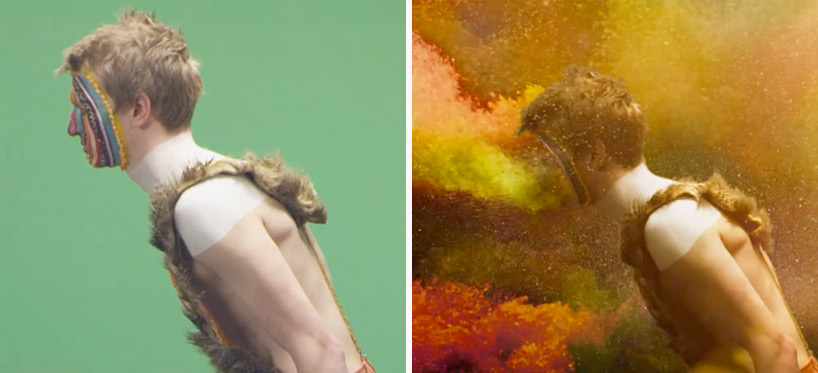 green screen to post-production comparison of the male figure turning to sand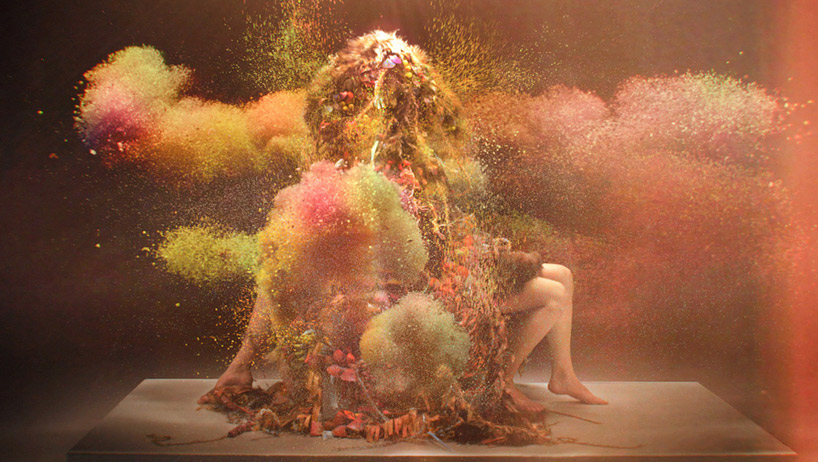 in post-production, the fish-like puppets are duplicated until their moving forms fill the screen
cast featuring: mary elise hayden, marissa merrill + dustin edward executive producers: david lyons + andrew huang producers: laura merians + stephanie marshall cinematographer: laura merians production designer: hugh zeigler costume designer: lindsey mortensen hair + makeup designer: jennifer cunningham sound design + original score: andrew huang moo studios + future you production copyright 2012 andrew huang all rights reserved
a diverse digital database that acts as a valuable guide in gaining insight and information about a product directly from the manufacturer, and serves as a rich reference point in developing a project or scheme.