season V: tomáš libertíny, solo show
chronosophia
spazio nobile, brussels
on show until  july 23rd, 2017
derived from the ancient greek chronos —time—, and sophia —wisdom—, 'chronosophia' is tomáš libertíny's first solo exhibition presented at spazio nobile in brussels. the show features a selection of his new and recent works, highlighting the artist's interactions with nature and how he explores the notions of time and repetition, combining the technical know-how of industrial design with the poetry of art.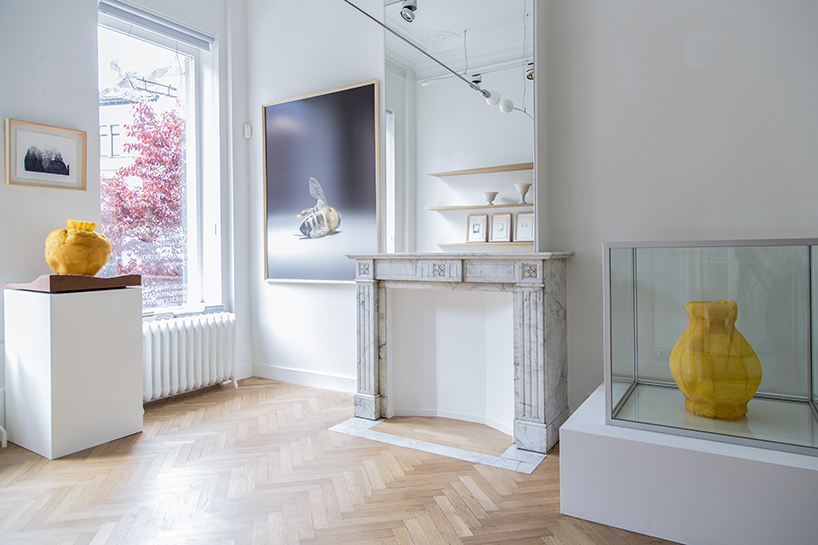 image © margaux nieto / courtesy spazio nobile, 2017
born in slovakia in 1979, tomáš libertíny works between art and design, where he instigates philosophical questions in his sculptural objects and installations. the pieces shown at spazio nobile showcase the artist's quest in understanding the link between nature and technology through conceptual and physical research that uses time as a medium and as a measurement. with a background that goes deep in classical and literary culture, the artist touches the physical and the philosophical, looking for constant innovation in the different production methods and harmoniously combines different approaches.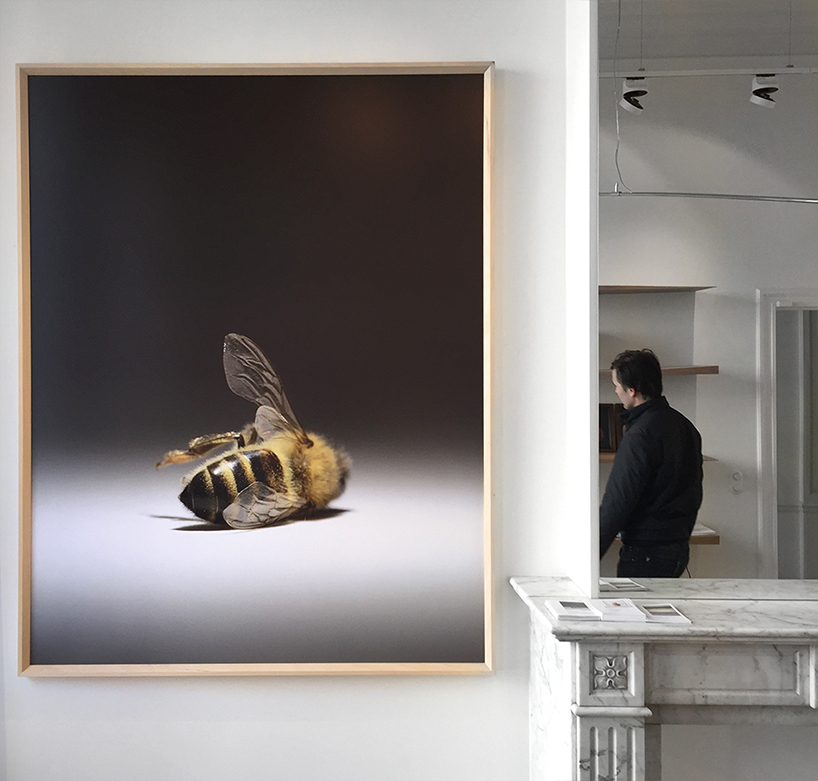 (above) image © designboom
(main) image © titia hahne
and this quest is what the gallery aims to showcase with 'chronosophia', highlighting a great variety of media and expressions as well as the interactions between nature and culture while challenging the notions of time and repetition. on show are his world-acclaimed beeswax artifacts such as the 'honeycomb vase' and 'the vessel', both pieces that resulted from the 'made by bees' project. this venture involved real bees in the manufacturing, following a sort of natural slow prototyping process. libertíny comments that at the beginning he wanted bees to follow what he had planned, but knowing that this would be impossible, he embraced the mistakes and found even more beauty in them.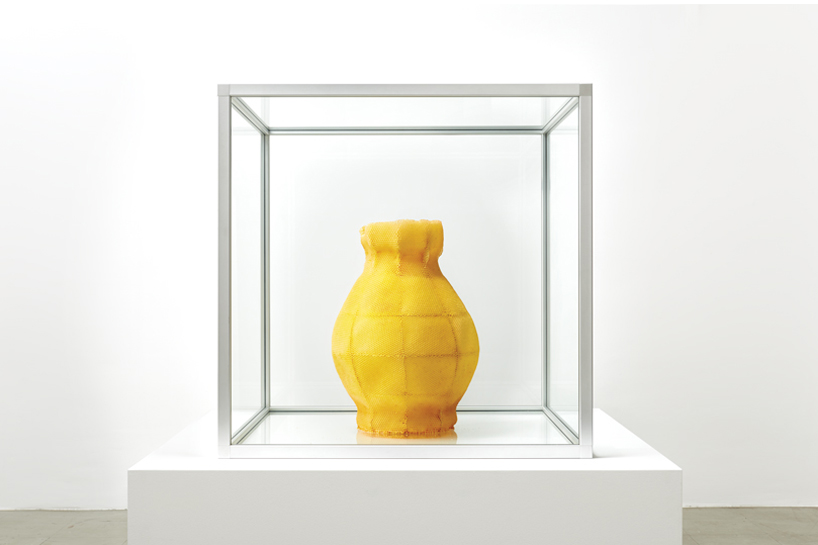 'vessel I' (2011)
image © eric zee
beeswax is also a component of the 'weldgrown' wall installation, where the idea of circularity and inherent infinity is suggested through the image of a vortex made of continuous hand-welded stainless steel wire. the color blue is also found along spazio nobile's rooms, where the 'bic ink series', represented by 'bluescapes', 'blue diptych' and various work on paper create a dialogue between absence and presence through the use of the bold yet subtle materials and the alternation between filled and empty spaces.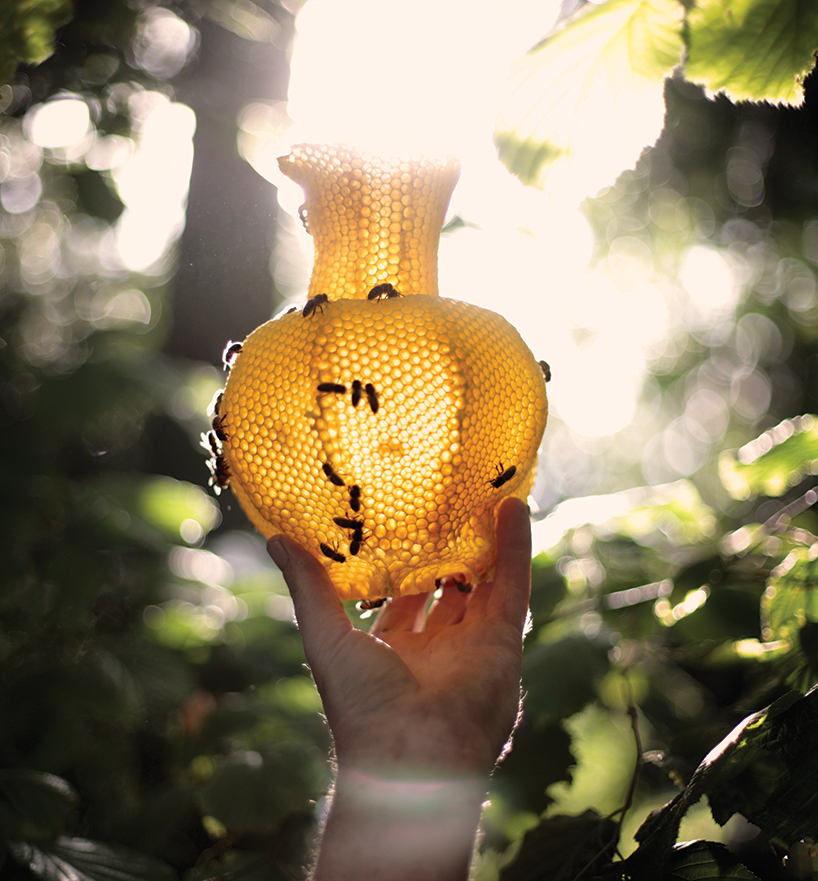 'made by bees' series (2008)
image © raoul kramer
with 'chronosophia', tomáš libertíny makes clear his research into forms and materials and into ephemerality and timelessness. his creative universe generates a poetic tension that feeds philosophical questions on time, repetition, perfection and sometimes it even results in a form of personal catharsis.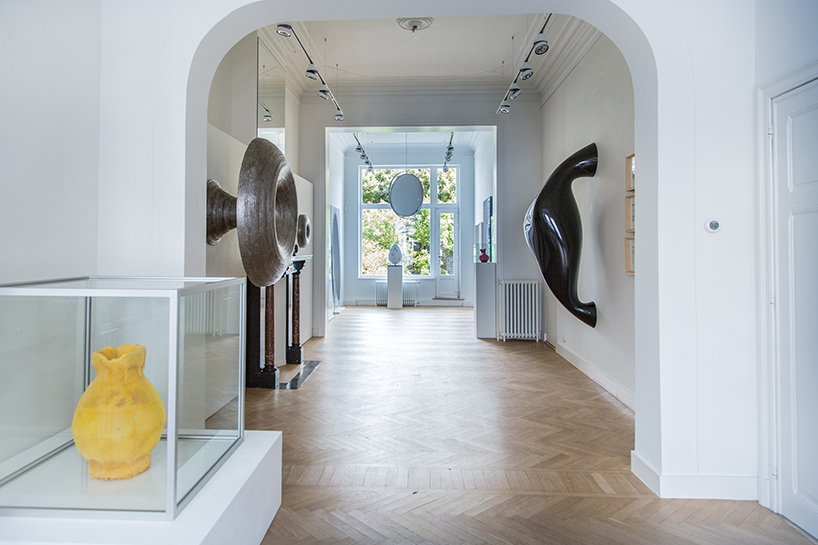 image © margaux nieto / courtesy spazio nobile, 2017

image © designboom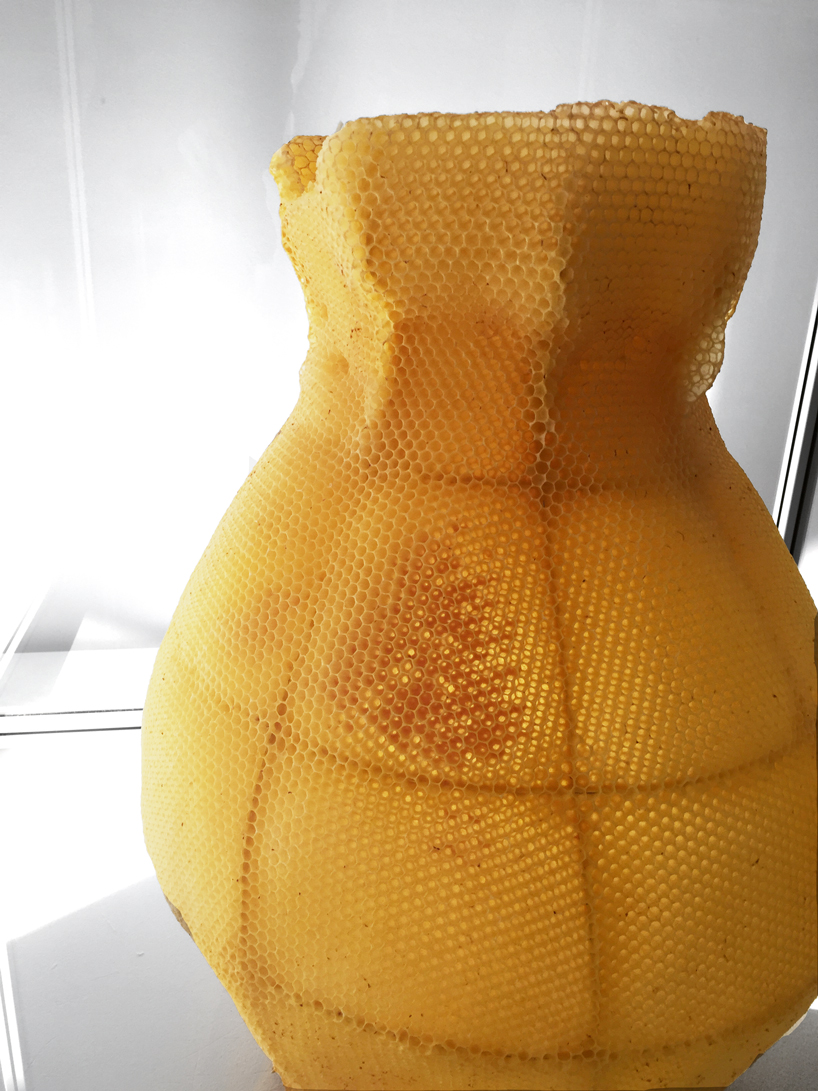 image © designboom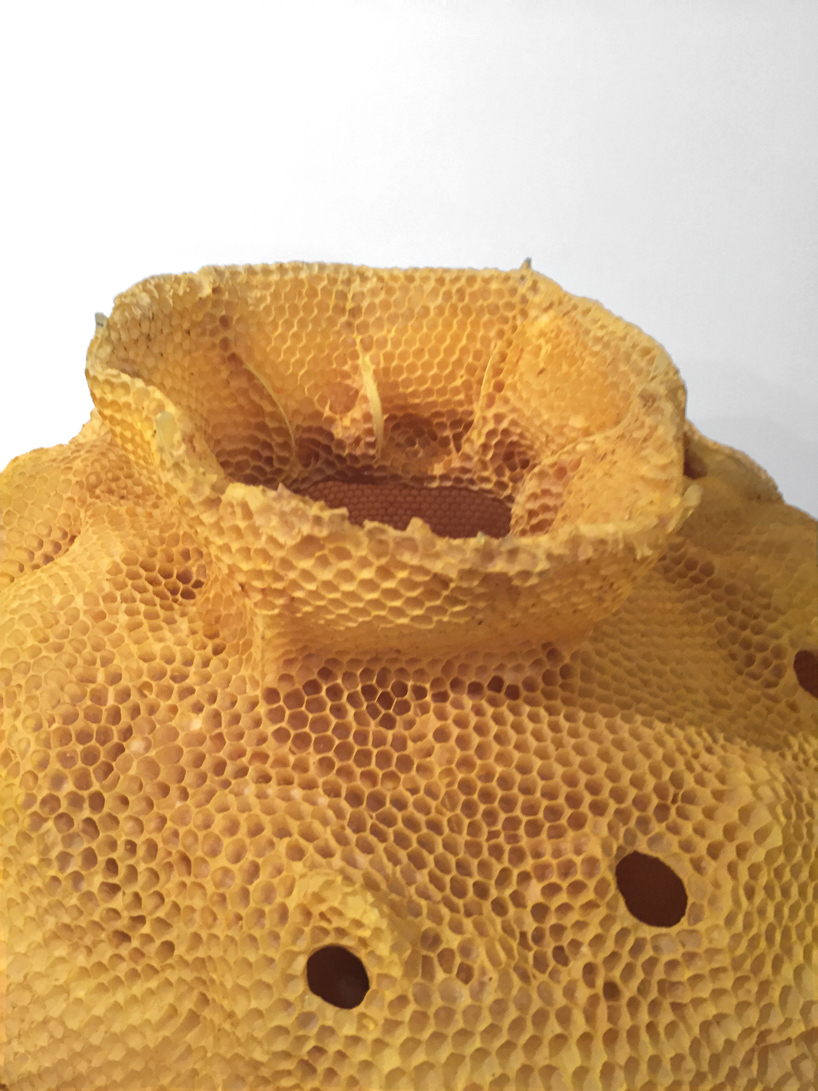 image © designboom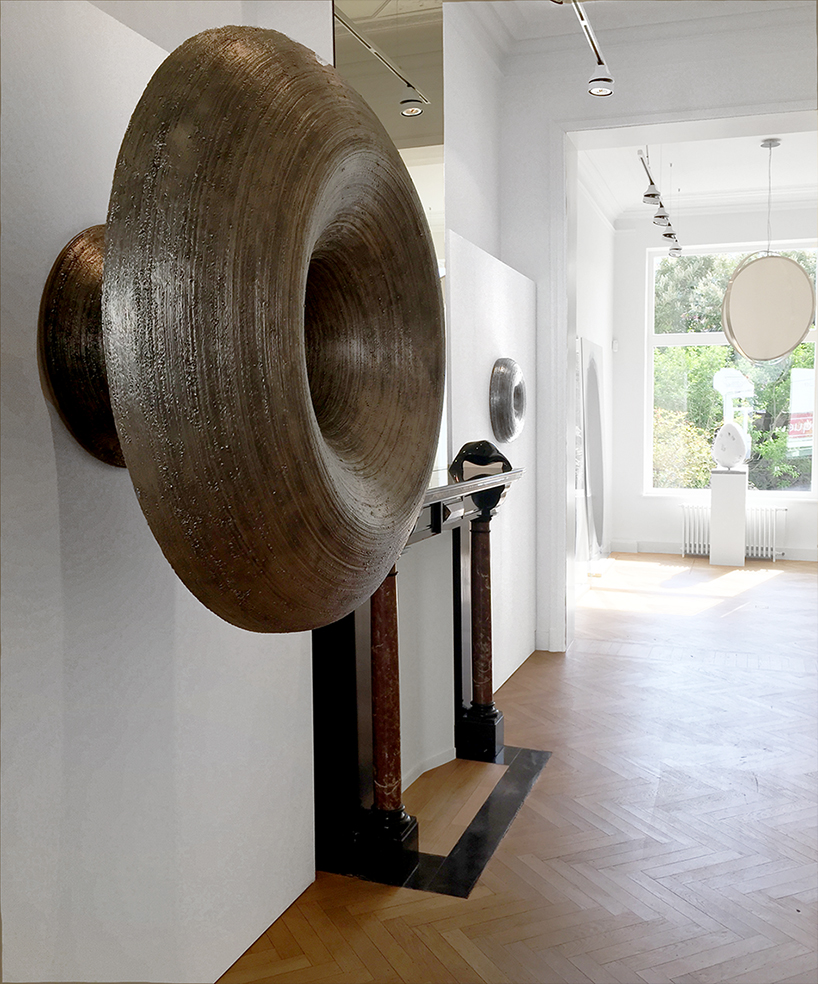 'weldgrown' (2017)
image © designboom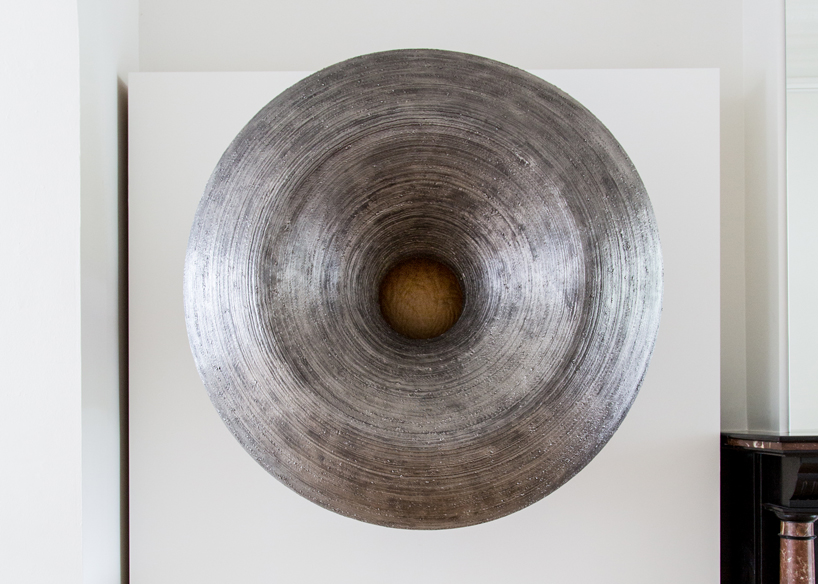 image © margaux nieto / courtesy spazio nobile, 2017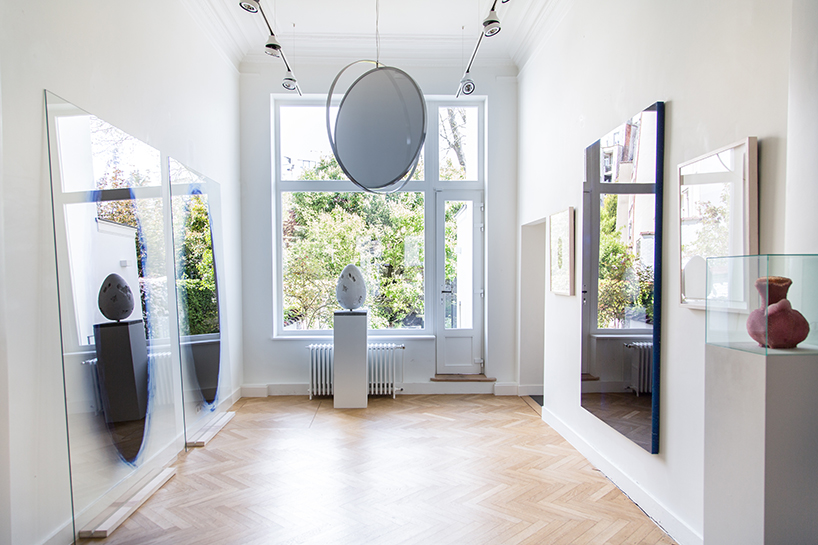 image © margaux nieto / courtesy spazio nobile, 2017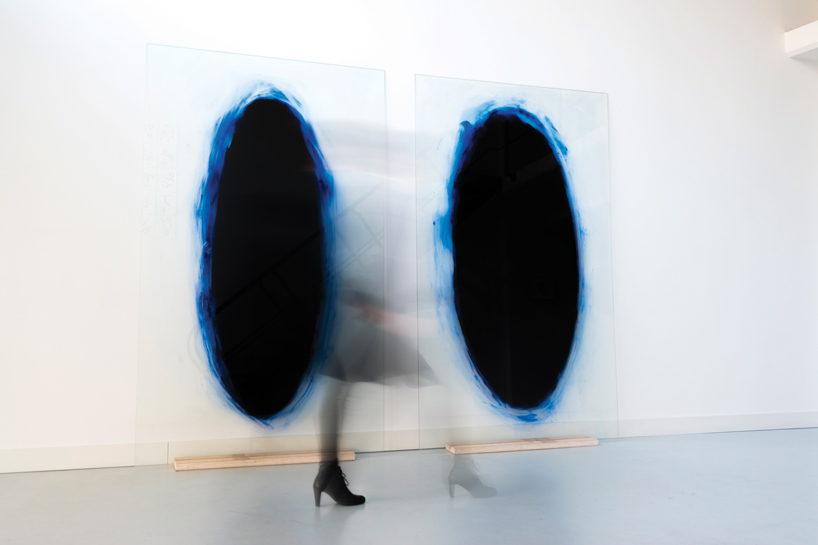 'blue diptych' (2017)
image © studio libertíny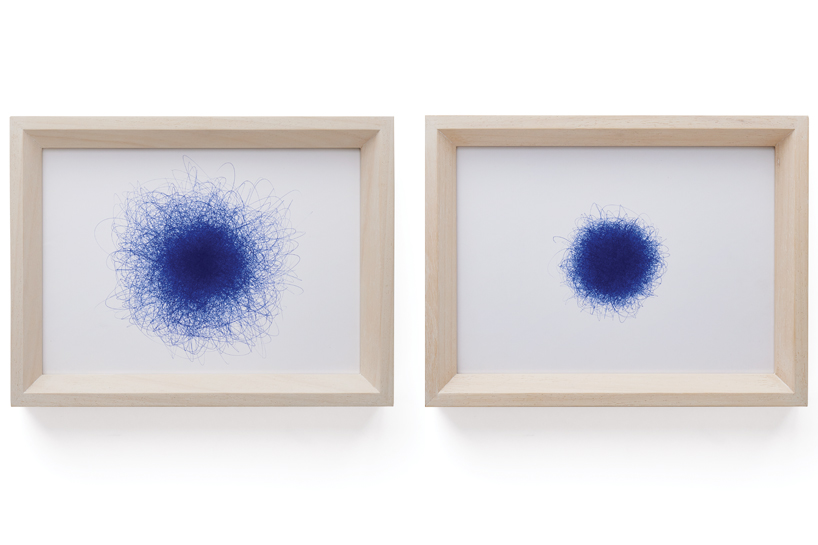 'continuous line' (2016)
image © eric zee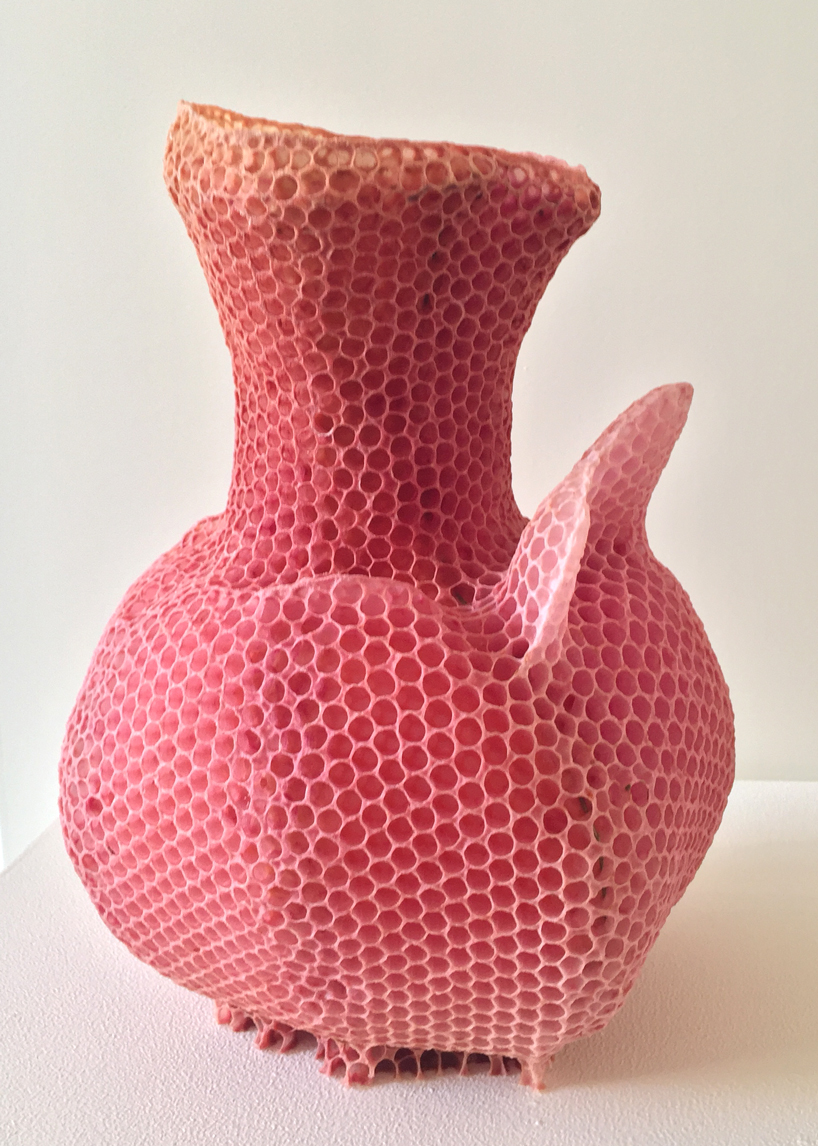 image © designboom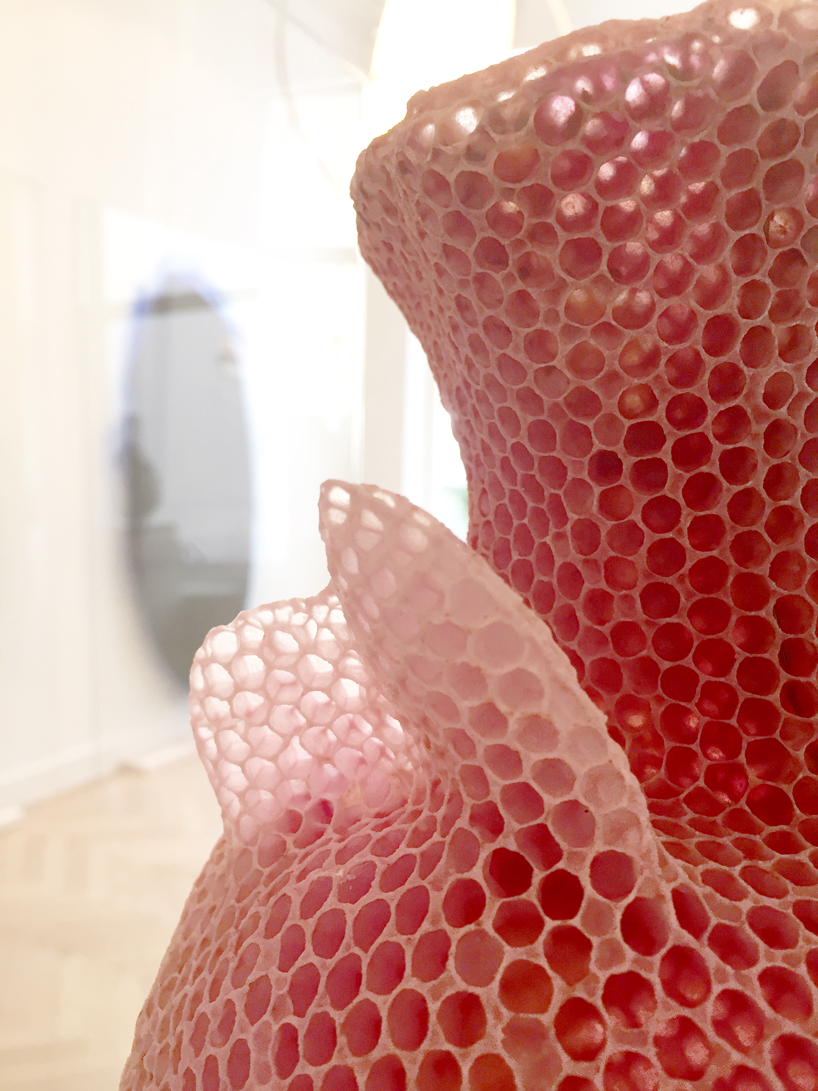 image © designboom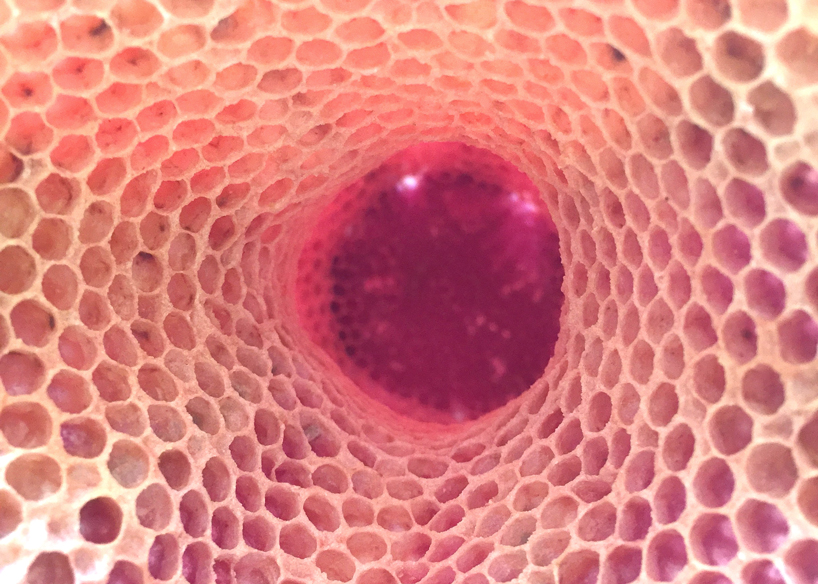 image © designboom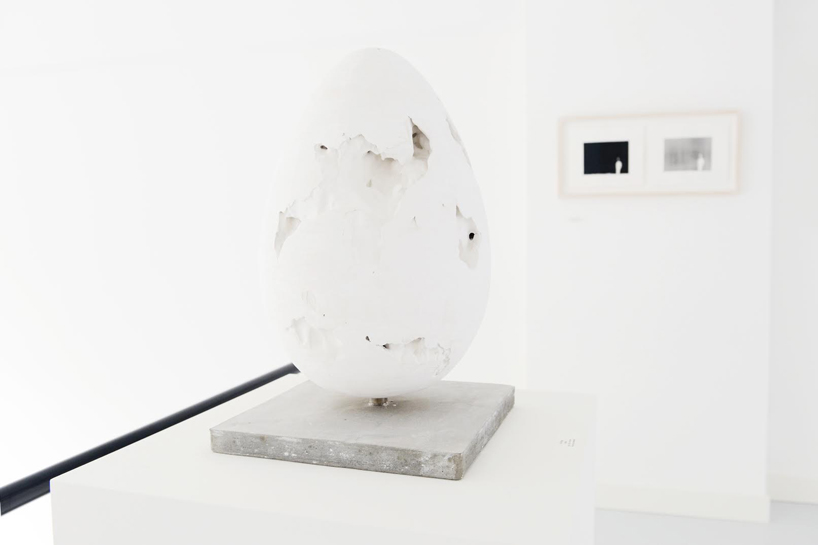 'the plaster egg' (2009)
image © james harris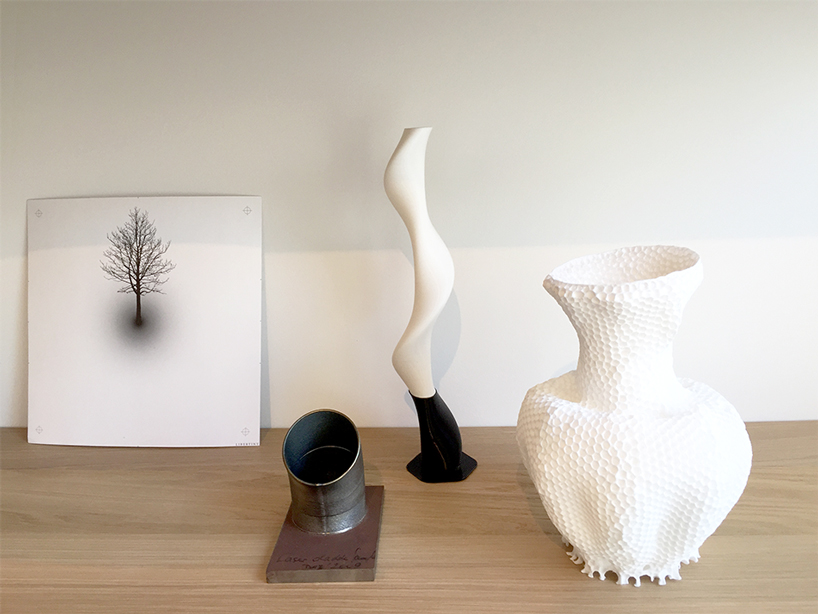 as an itineration of the 'vessel' pieces, libertíny has also experimented with 3D printing
image © designboom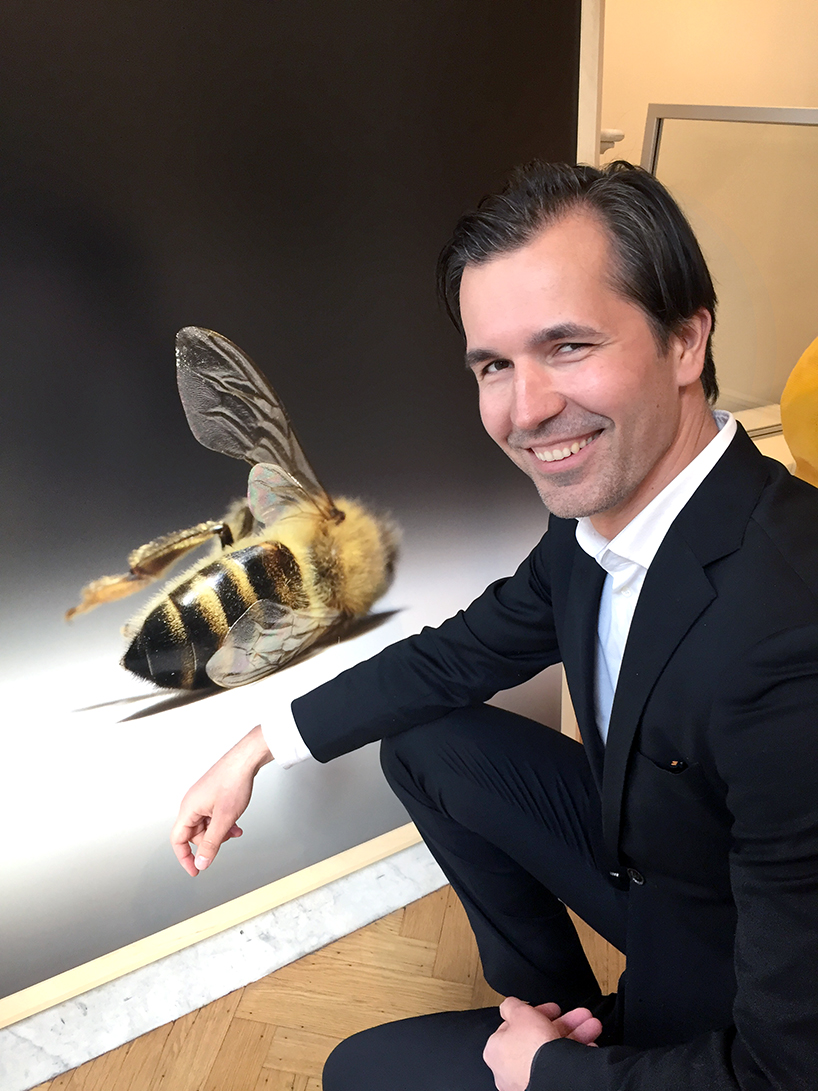 portrait © designboom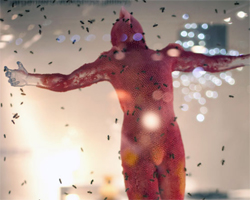 jun 22, 2010
jun 22, 2010