see designboom's TOP 10 stories archive:



TOP 10 READER SUBMISSIONS OF 2016 – ART INSTALLATIONS
designed for specific sites, art installations makes experience the focus, inviting the spectators to immerse themselves in a setup environment that provides intense sensations. this year we received several thousand submissions from our readers, with designers, artists, and architects from across the globe sending through a diverse range of works that we have shared with our audience over the last 12 months.
we believe that maintaining an open dialogue with creatives is extremely important and we are happy to showcase the high level of original projects of our readership. from suspended large-scale rotating rings to interactive clubs in brazil, we highlight 10 art installations from our reader submissions of 2016.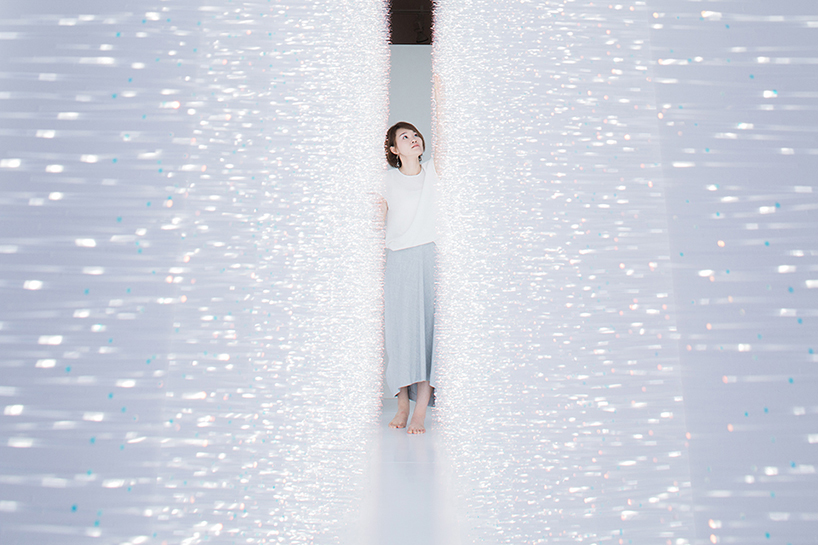 image courtesy of hitomi sato
tokyo-based artist hitomi sato has created an installation called 'sense of field' where she aims to recreate the shimmers of light, achieving not only a visual experience but also a sense of touch and an aesthetically pleasing encounter. thousands of transparent film hands extrude from two parallel walls, leaving a space in the middle for the spectator to move along. this movement makes the little bristles shake from side to side, resulting in a beautiful dance that thanks to the light creates reflective flashes.
read more about the project on designboom here.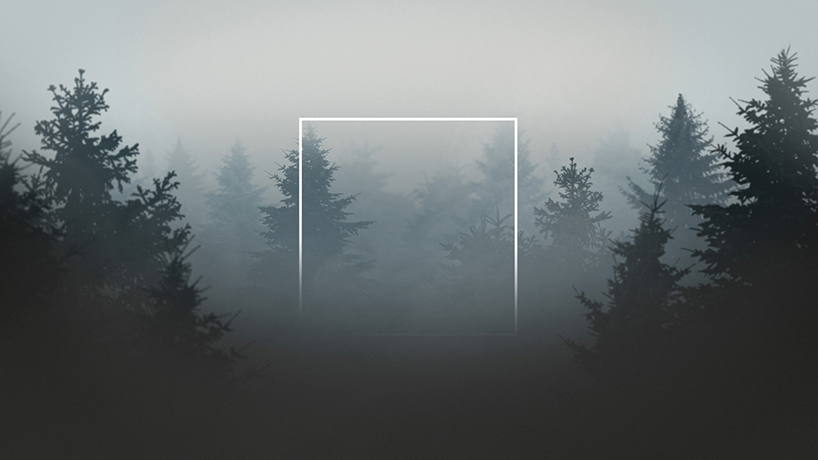 image by tbm studio
this video project by tbm studio offers an insight into how the natural environment can experiment with animated, geometric forms. it first appears to be layered on top of an evening seascape before the waves reveal that the 'square' is very much inside this composition. it then offers a restricted view through pine trees in the fog. melodrama is provided when it finds its way into a thunder and lightening storm, before being transported to the tranquility of a rocky mountainscape. the video concludes with the 'square' sat among chopped pieces of timber that are stood tall, before, they unexpectedly fly towards the viewer in the eeriest of fashions.
read more about the project on designboom here.
WAYNE WHITE'S PROMOTIONAL EXHIBITION VIDEO BY DRESS CODE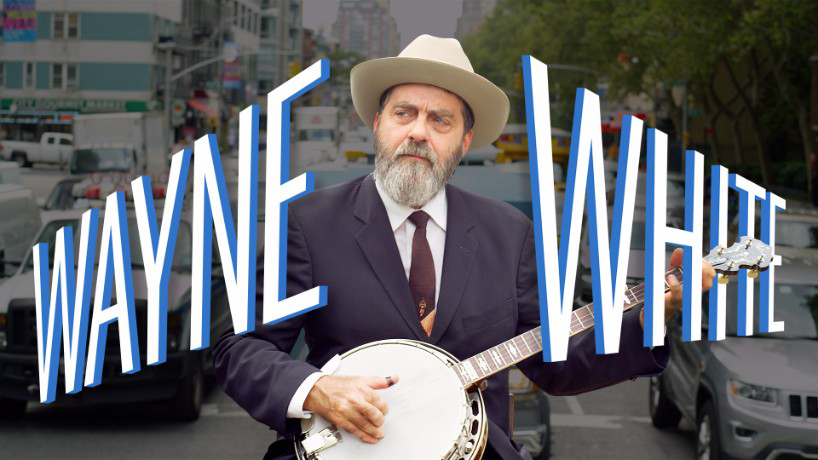 image courtesy of dress code
new york production company dress code has filmed a new promotional video to celebrate the opening of artist wayne white's second major solo art exhibition atjoshua liner gallery. in the video, dress code strap LA-based artist wayne white into a wooden chair fixed to the back of a flatbed truck, slowly driving him up avenue A whilst he plays a little number on the banjo. it's a suitably charismatic video for a famously charismatic artist, who croons liltingly about his current predicament, and the more or less complete lack of reaction from the new york populace.
read more about the project on designboom here.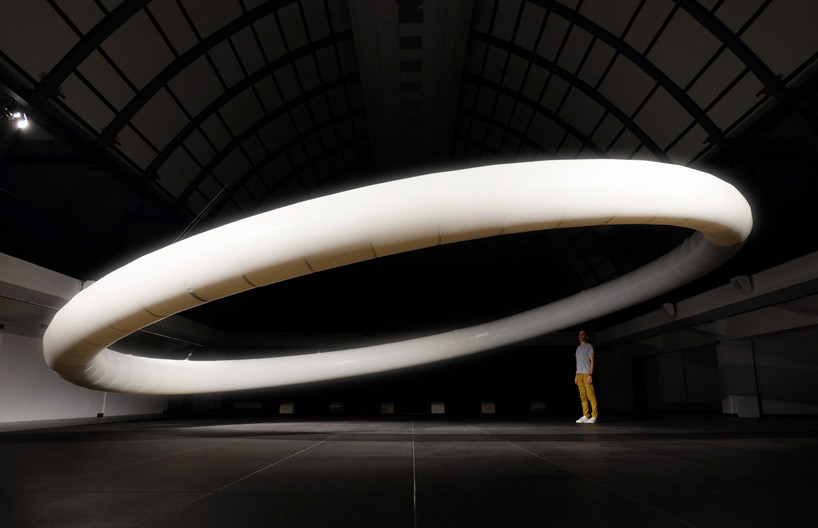 image courtesy of vincent leroy
vincent leroy has introduced an intriguing contrast between the white boreal halo and the darkness of the exhibition venue with a massive and slowly rotating large-scale ring that appears to be floating above the ground as if being motioned by gravity. this surreal setting is also accompanied by a special synchronized soundtrack that moves at constant speed around the space— with lots of bass frequencies. combining the slow rotation of the installation with those sounds, visitors feel as though time has stopped —introducing them to a contemplative state, detached from the real world.
read more about the project on designboom here.
LES MARCHES FLOATING DEVICES BY SMARIN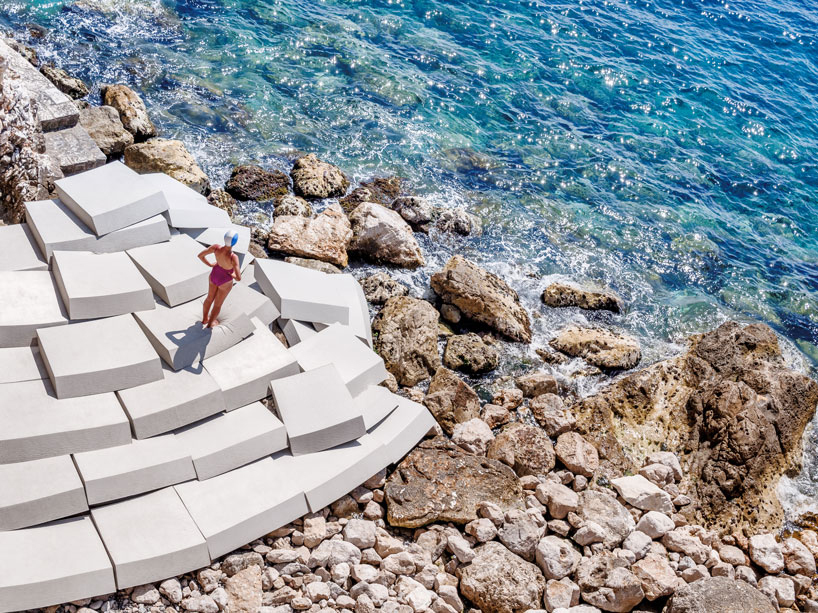 image courtesy of smarin
designed in collaboration by french artist céleste boursier-mougenot and smarin — a french creation house founded in 2003 by renowned designer stéphanie marin – 'les marches' is a modular and hybrid set of floating devices. their appearance resembles that of a common raw concrete block, but once touched, they are surprisingly soft to the body. innovative in their design, they are 100% recyclable, fabricated with non-toxic materials, and can be applied to both indoor and outdoor situations. this year we saw them on canne's beaches where they were freely installed resulting in the promotion of chats, relaxation, work, and social meetings.
read more about the project on designboom here.
WALL PEILINGS IN PALESTINIAN REFUGEE CAMP BY PEJAC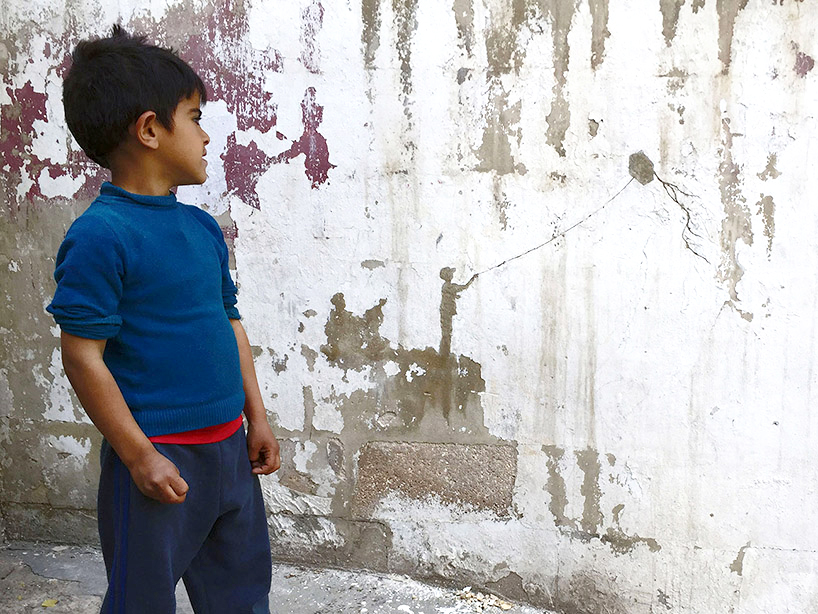 image courtesy of pejac
in 2016, spanish street artist pejac completed a series of works in al-hussein — a palestinian refugee camp in amman, jordan. the body of works aim to bring attention to what this camp — established in 1948 as a result of the arab-israeli war — represents in terms of the loss of both home and means of livelihood by palestinians. the peelings tell stories about the camp while evocating landscapes and transmitting pride to the inhabitants of the walls.
read more about the project on designboom here.
THE PEOPLE'S CANOPY BY PEOPLE'S ARCHITECTURE OFFICE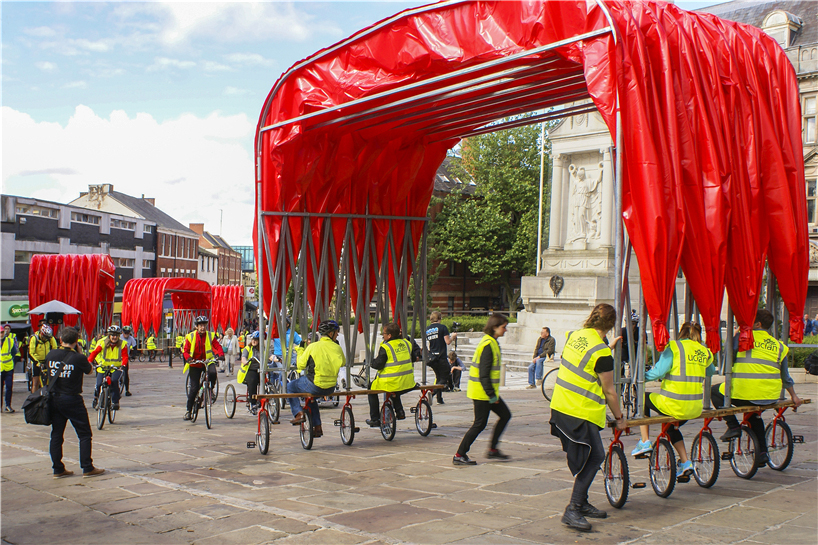 image courtesy of people's architecture office (pao), icp, bernie blackburn, tony worrall, neon creative studios
designed by beijing-based people's architecture office, the 'people's canopy' is thought as architecture for events and architecture as an event in itself. the two-story high expandable roof structure is set on bicycle wheels so that it can be cycled by citizens, paraded around the city, and stretched to the length of entire streets, linking disconnected public spaces. the canopy can collapse to the size of a double-decker bus so that it can be pedaled from one location to another. when parked, it can be opened like an accordion to 12-meters in length at a span of ten meters, thus turning unused areas into ones for pedestrians and events.
read more about the project on designboom here.
PUT HEAD INTO GALLERY BY TESI GABUNIA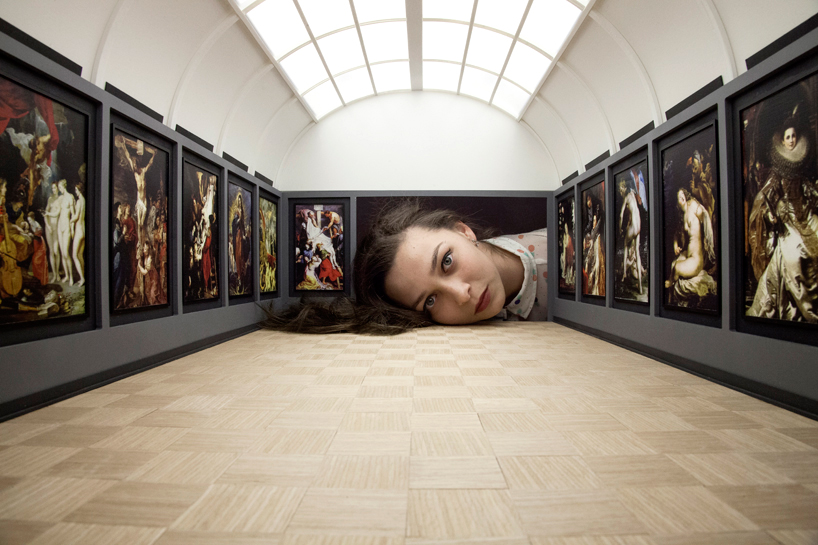 image courtesy of tesi gabunia
georgian artist tezi gabunia has based his practice on a 'falsification' methodology where he creates a reflection of the basic features of the contemporary world. 'put your head into gallery' emphasizes the artist's notion of the art world by triggering a dialogue about hyper-realistic issues in art. the interactive project consists in exact miniature copies of famous art exhibition spaces like the saatchi gallery, the tate modern, the louvre and the gagosian gallery, aiming to bring these art spaces to the visitors and not the other way around.
read more about the project on designboom here.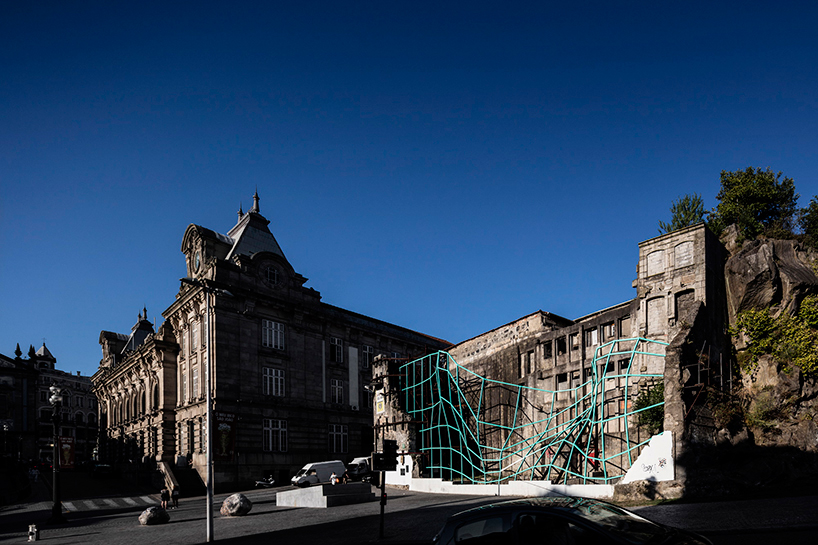 image courtesy of FAHR 021.3
surrounded by the architectural diversity of one of the most representative areas in porto, 'metamorfose' is an installation by local-based creative team FAHR 021.3. the impact of the green metal mesh filling the void by one of the city's gateway is undeniable. the result of this intimate dialogue with the city is about bringing together all the elements that make up the area around the são bento train station.
read more about the project on designboom here.
THE YEAR CLUB BY ESTUDIO GUTO REQUENA

image courtesy of estudio guto requena
located in vila nova leopoldina and designed by estudio guto requena, 'the year' is a club that complements the urban transformation of the sao paulo industrial zone, an area used recently for film productions and the creative industry. the club has two dance floors with an area for shows, three bars, a VIP area, dressing room, restrooms, kitchen, manager office, and cashiers that control entries and exits.
read more about the project on designboom here.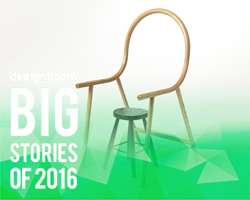 dec 24, 2016
dec 24, 2016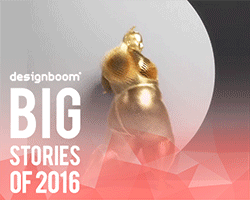 dec 22, 2016
dec 22, 2016
dec 21, 2016
dec 21, 2016
dec 20, 2016
dec 20, 2016
dec 19, 2016
dec 19, 2016
dec 19, 2016
dec 19, 2016
a diverse digital database that acts as a valuable guide in gaining insight and information about a product directly from the manufacturer, and serves as a rich reference point in developing a project or scheme.