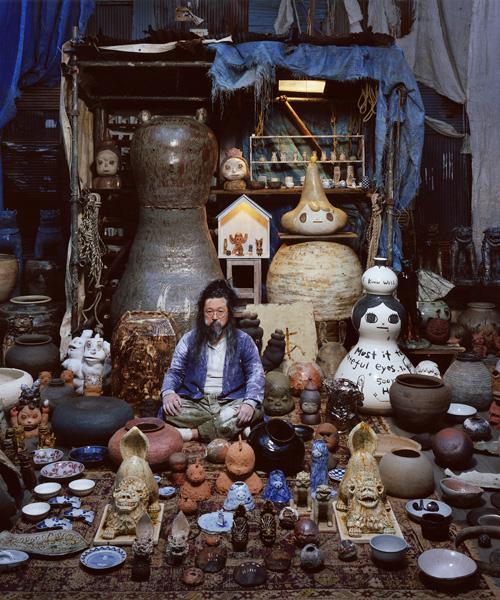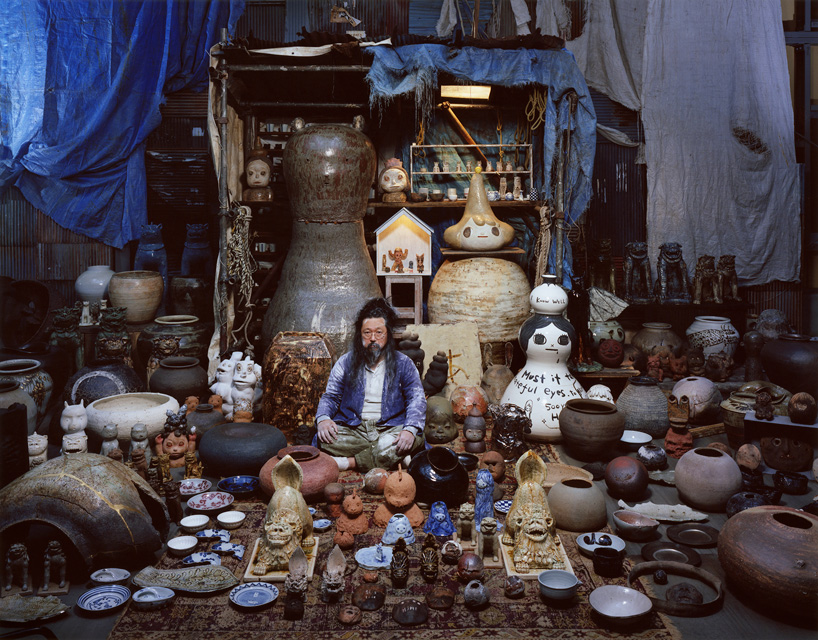 mar 19, 2017
towada art center exhibits takashi murakami's personal ceramic art collection
for its first exhibition with a special focus on craft, the Towada Art Center presents the personal contemporary ceramic collection of artist, curator, and gallerist Takashi Murakami. 'Takashi Murakami's Superflat Consideration on Contemporary Ceramics' hosts more than 1800 pieces by 28 different artists, putting the spotlight on traditional and modern handicraft as an important example of art. ever-interested in the field, Murakami is not only a collector, but also the owner of 'Oz Zingaro' — a shop specializing in contemporary ceramics — and has been one of the main protagonists in bringing the ancient craft to the international art scene in recent years.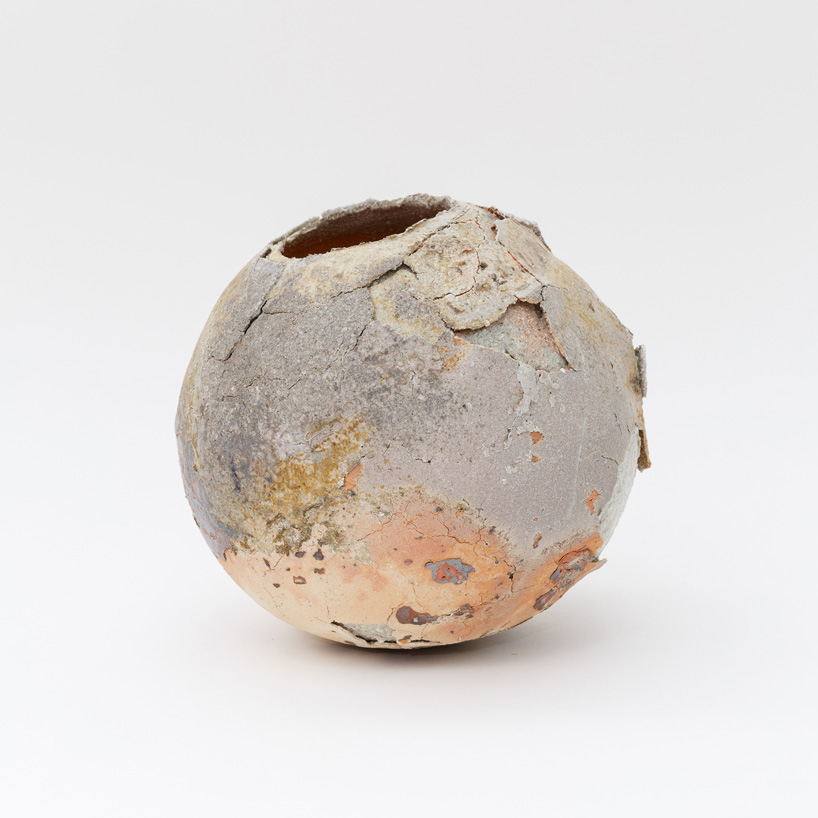 Yuji Ueda, Jar, 2015 25 × 28.5 × 11 cm
Yuji Ueda ceramic artist | born in 1975 in shiga prefecture, where he currently resides
(main image: photo by mikiya takimoto)
the exhibition at the Towada Art Center marks Murakami's first time curating a ceramics exhibition at an art museum, and is intended as a reconsideration of the ceramic context. from the chanoyu tea ceremony of Rikyuu to the more recent mingei folk art movement of Soetsu Yanagi, and from the ceramics of department store galleries to those of hidden craft fairs, Murakami's mind is opened up to visitors to experience and engage with. a journey into the history of ceramics is woven through works from creatives including ceramic artists Ryo Aoki, Masanobu Ando, Shin Murata, and Aso Kojima; also featured are ceramic works by artists including Yoshitomo Nara, Naoki Koide, Chiho Aoshima, Otani Workshop, Gabriel Orozco, Rosemarie Trockel, and Klara Kristalova.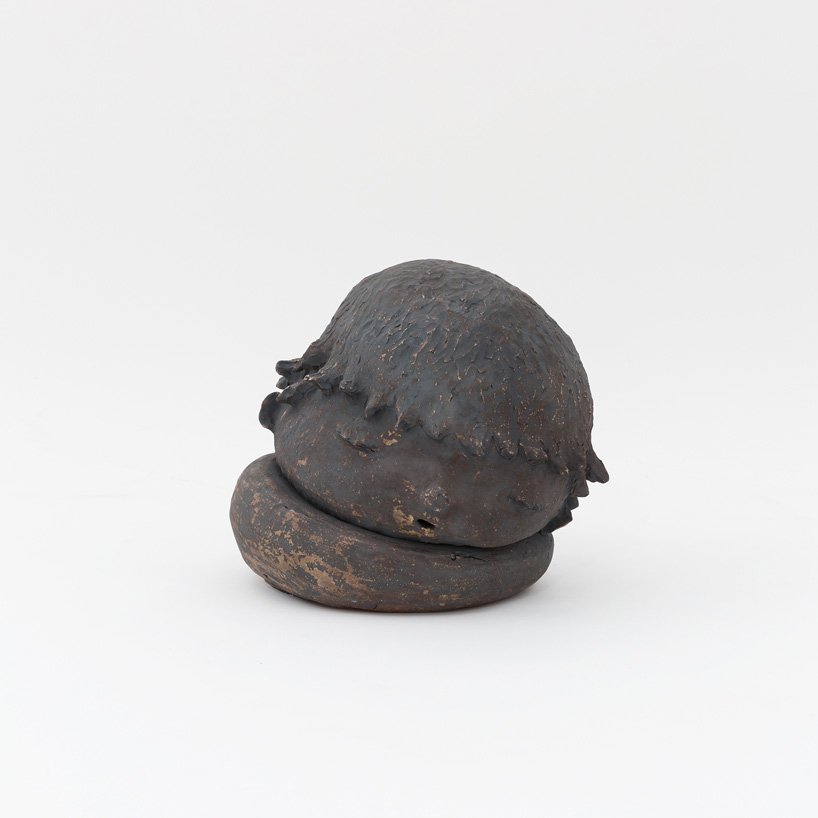 Otani Workshop, Sleeping Child, 2016 40×36×33cm
Otani Workshop artist | born in 1980 in shiga prefecture, where he currently resides
'Over ten years have passed since I first took interest in contemporary ceramics,' Murakami explains. 'During that time, I have been purchasing antiques alongside contemporary ceramics, learning the characteristics of different artists and galleries while, at the same time, examining my own preferences and awareness on various issues.'
'I have had many thoughts and feelings through my dealings with contemporary ceramics, and the theme in which I am interested at the moment is that of 'border crossing.' I am intrigued by the attempts to transcend values specific to a country, other existing values, or genres.'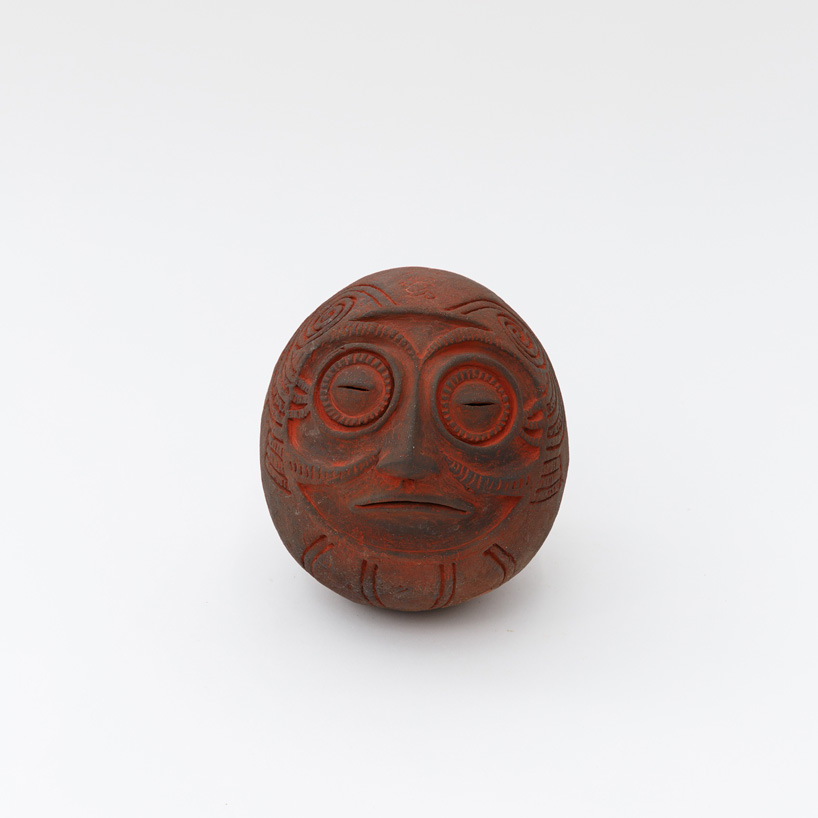 Yukiharu Kumagai, Dogu/Dharma, 2010 17×20.5×21cm
ceramic artist Yukiharu Kumagai | born in 1978 in kanagawa prefecture, currently resides in yamanashi prefecture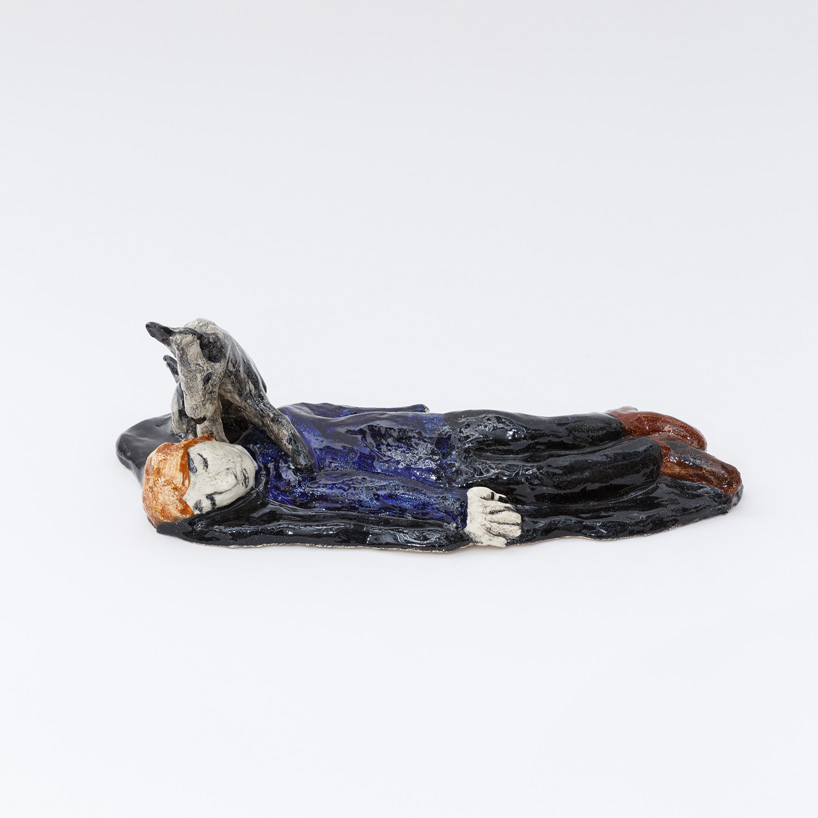 Klara Kristalova, Sleeping, with Dog, 2010 48×16×24cm ©Klara Kristalova, Courtesy of Galerie Perrotin
artist Klara Kristalova | born in 1967 in prague, czech republic, currently resides in sweden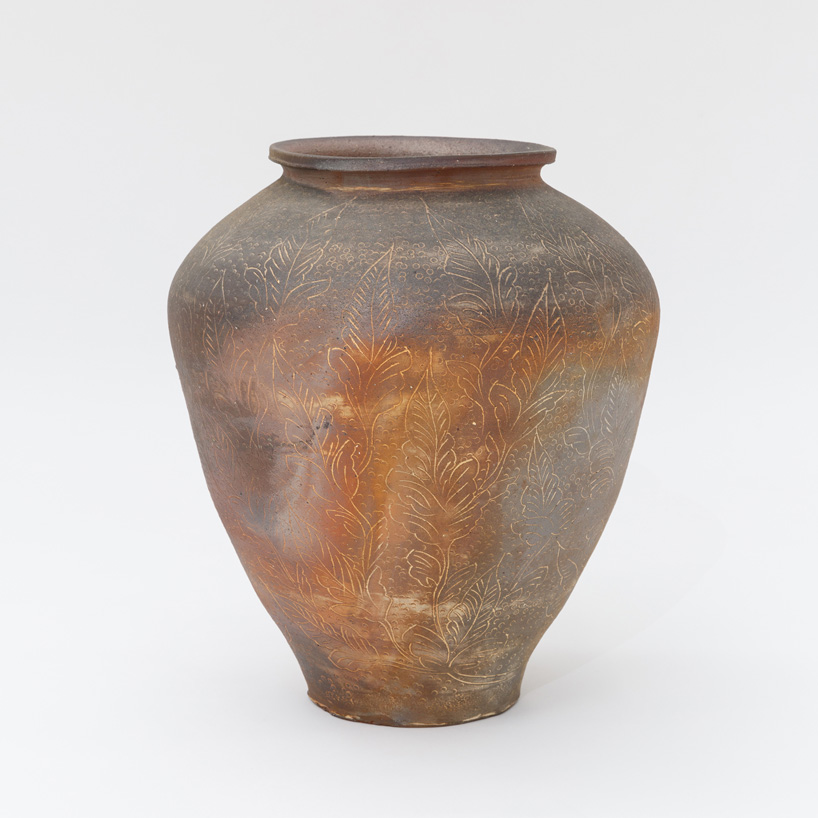 Aso Kojima, Large Jar, 2014 34×52.5×21cm
ceramic artist Aso Kojima | born in 1978 in kyoto, currently resides in nagano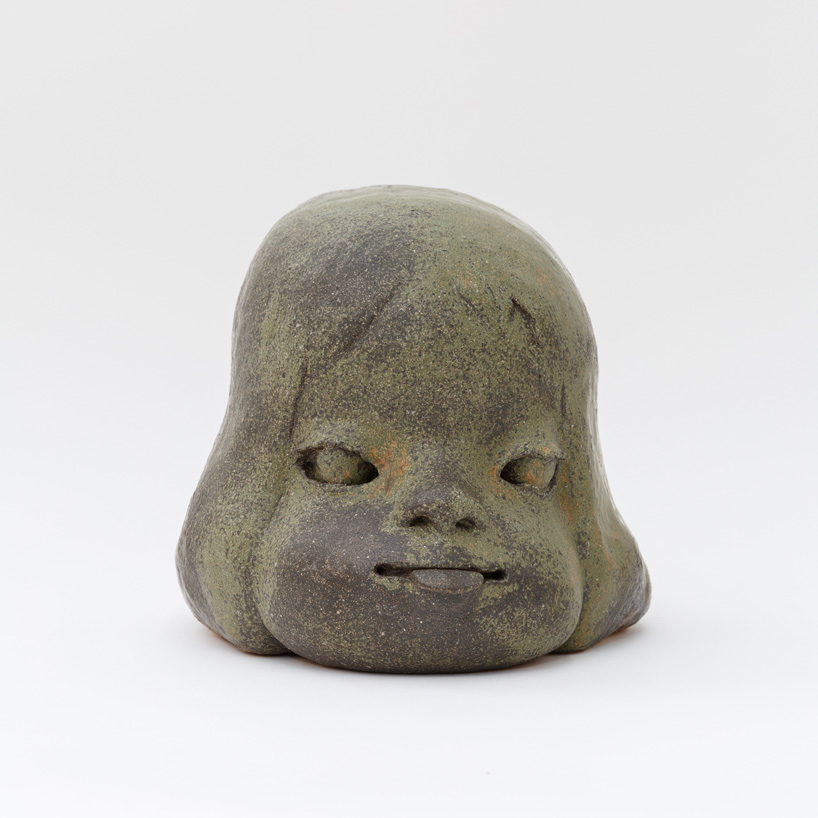 Yoshitomo Nara, Girl with Tongue Out, 2010 28×37×28cm © Yoshitomo Nara
artist Yoshitomo Nara | born in 1959 in aomori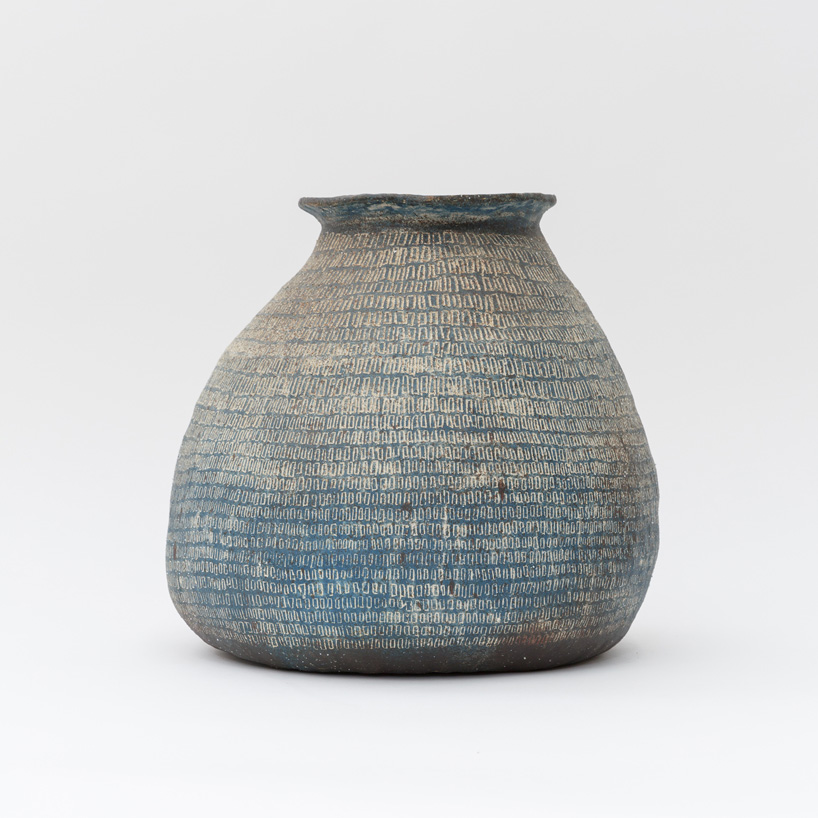 Kazunori Hamana, Jar, 2015 39×35×14.5cm
ceramic artist Kazunori Hamana | born in 1969 in osaka, currently resides in chiba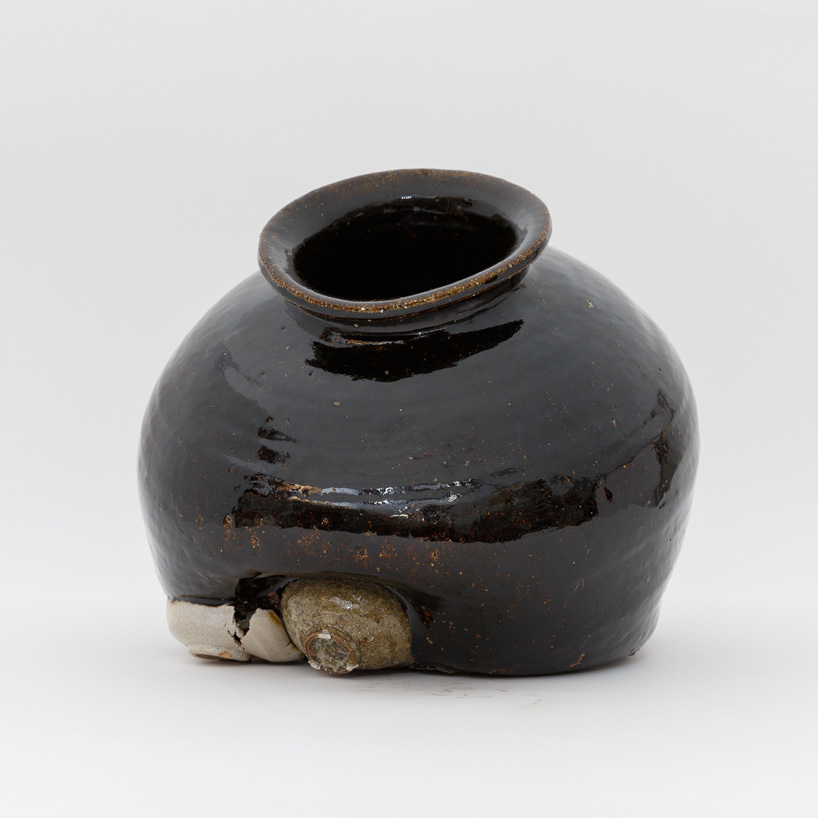 Yuji Muraki, Torn Jar with Ame-yu, 2016 36×31×16cm
ceramic artist Yuji Muraki | born in 1958 in kanagawa, currently resides in shizuoka

Shin Murata, Torn Jar, 2013 90×65×48cm
ceramic artist Shin Murata | born in 1970 in kyoto where he currently resides