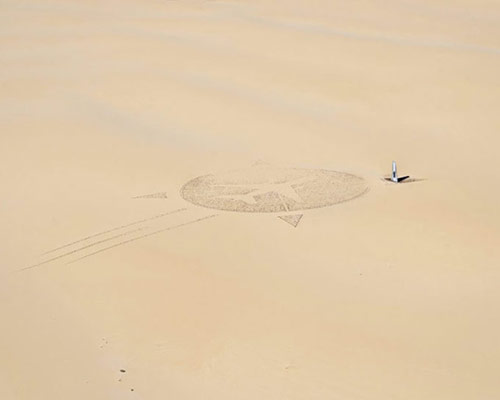 nov 05, 2013
UTA flight 772 satellite memorial in the middle of the sahara
UTA flight 772 satellite memorial in the middle of the sahara
image © aviation sans frontières & sahara conservation fund


on september 19th, 1989 UTA flight 772, scheduled to operate from the republic of congo to paris, was attacked and exploded over the sahara desert, an international tragedy which resulted in the fatalities of all 170 people from 18 different nationalities on board. eighteen years later, les familles de l'attentat du dc-10 d'uta — an association of the victims' families — resolved to collaborate in a monumental, on-site memorial for those deceased. a team of both relatives and local inhabitants journeyed to the remote crash site, settled along a barren stretch of the desert.

image © aviation sans frontières & sahara conservation fund
for its construction and realization, a significant circumstance was location. wanting a memorial that could be visited and viewed forever, but limited by its inaccessible locale, the association set out to build a massive monument on the surface of the sand that could seen and accessed thorough the satellite view of google maps. 16°51′53″N 11°57′13″E are the coordinates of the commemoration, whose 200-foot diameter laid upon the expanse of the earth is clearly and fully visible from the sky. it is made up of large dark stones positioned in the outline of an airplane, fitted inside a massive compass. 170 broken mirrors are laid around the circumference, each representing one victim, while a plane wing stands upright, emerging from the sand and bearing a plaque with the names, ages, and country of origin of each person lost.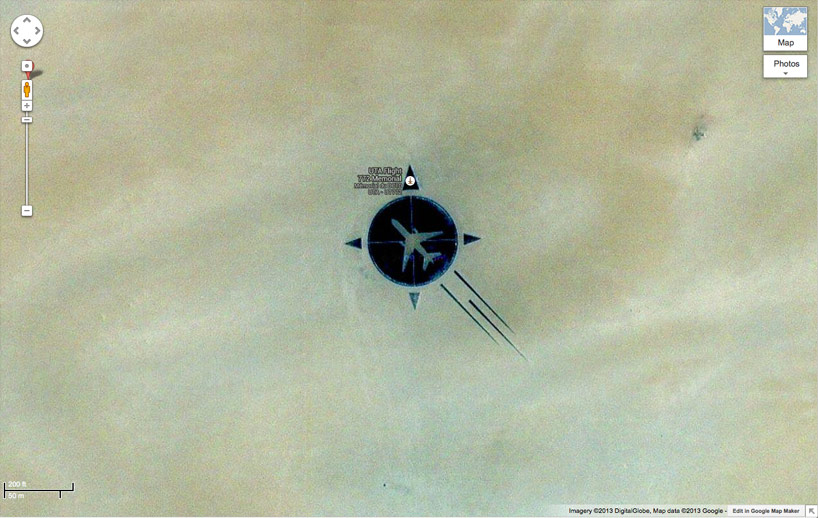 16°51′53″N 11°57′13″E are the coordinates of the commemoration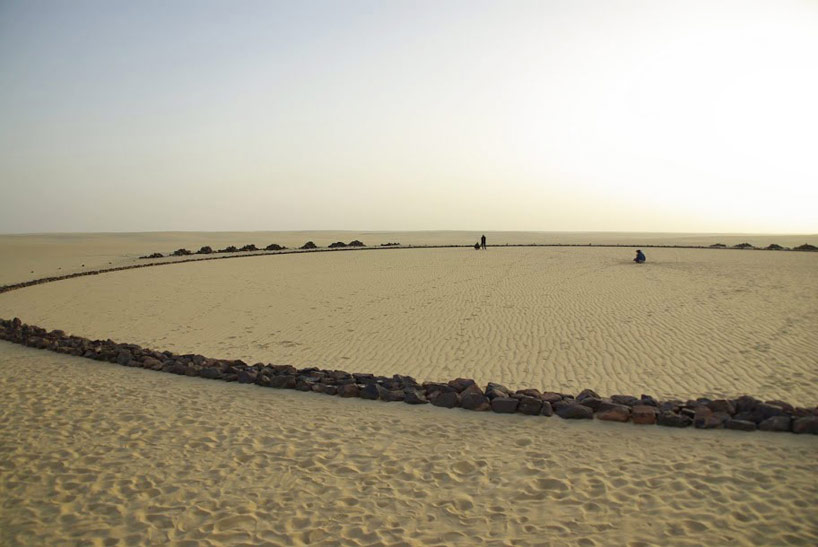 image © guillaume denoix de saint marc / familles de l'attentat du dc10 d'uta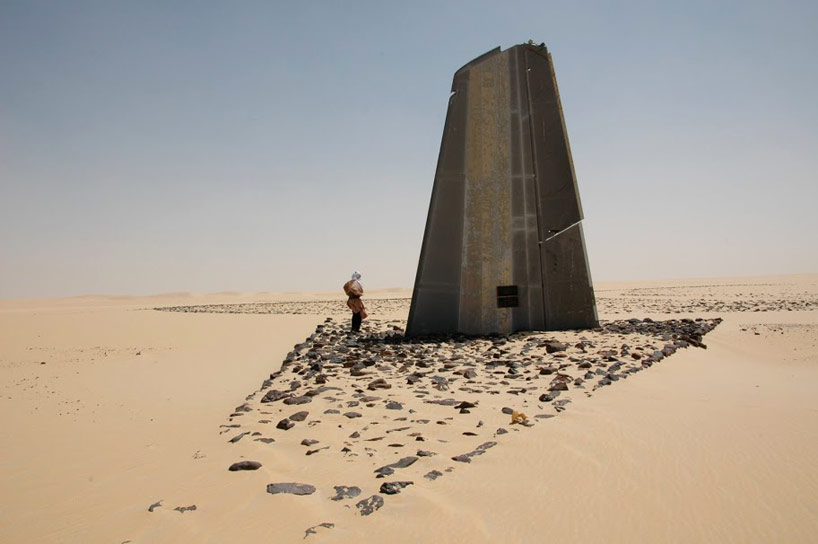 image © thierry tillet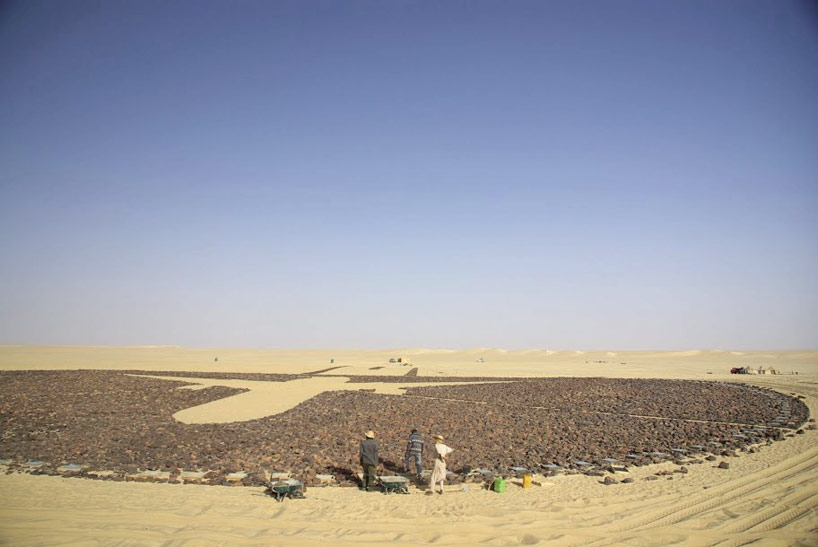 image © guillaume denoix de saint marc / familles de l'attentat du dc10 d'uta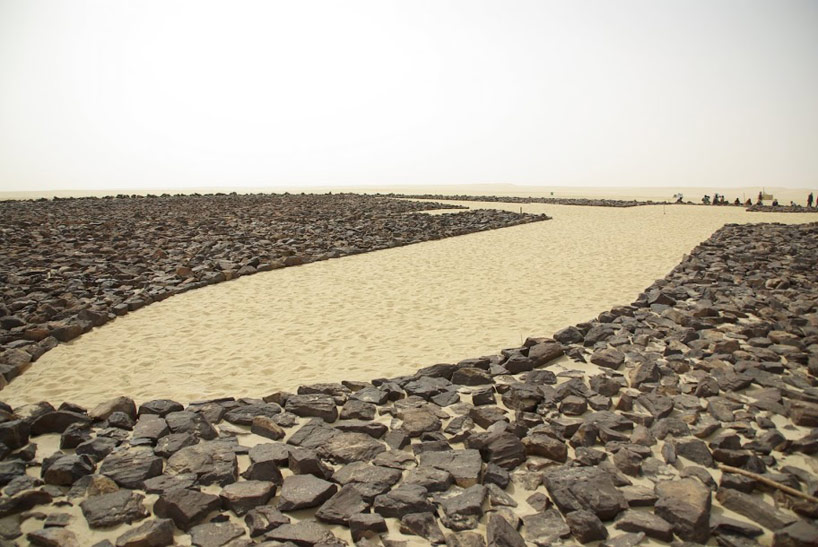 image © guillaume denoix de saint marc / familles de l'attentat du dc10 d'uta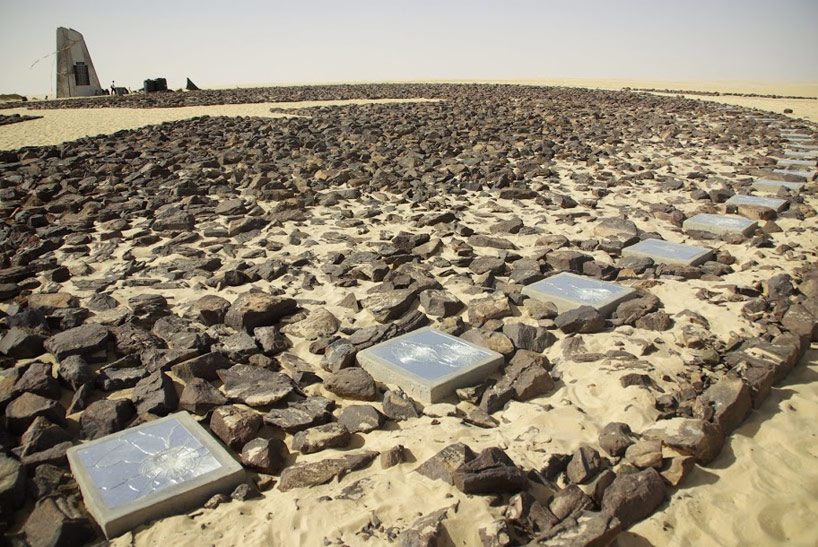 image © guillaume denoix de saint marc / familles de l'attentat du dc10 d'uta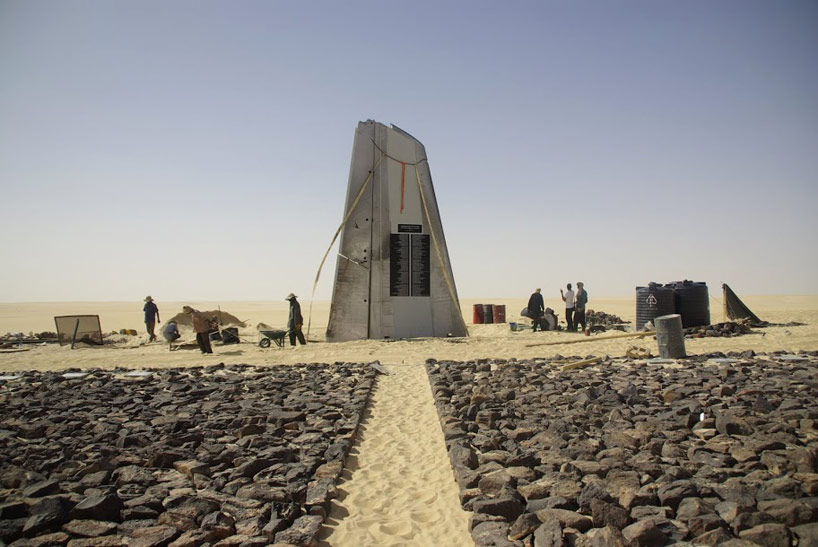 image © guillaume denoix de saint marc / familles de l'attentat du dc10 d'uta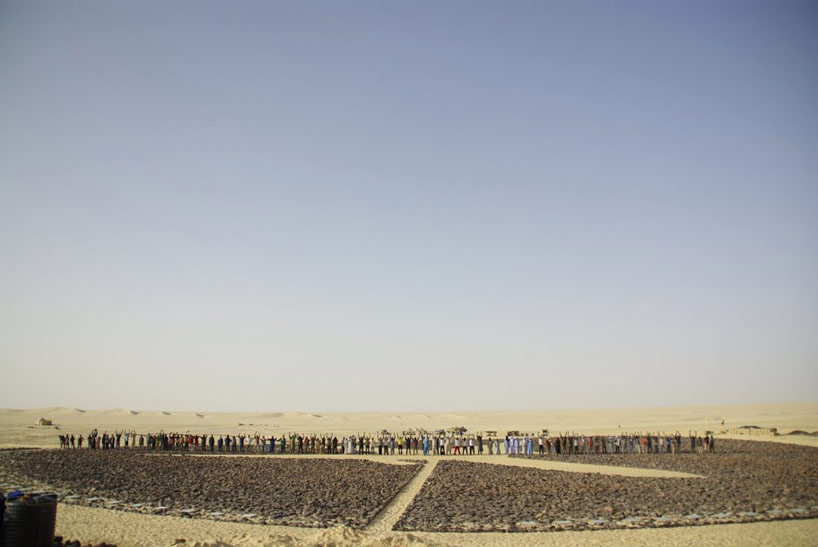 image © guillaume denoix de saint marc / familles de l'attentat du dc10 d'uta