within the existing lines of a basketball court in the city of aalst, belgium, muralist katrien vanderlinden has created a captivating, geometric composition. with 137 liters of paint, the existing court comes alive with exciting bright colors and strong geometric shapes.  the artist worked alongside the youth department of the council of aalst, describing the project as a 'colorful facelift.' this reinvigoration of an existing urban element, located between a grammar school and relief center for minor refugees, will become a space where people can gather and children can play with new life and energy. 

vanderlinden paints over an existing basketball court, using the court as her canvas
all images courtesy of katrien vanderlinden
'I had to work within the rectangle of the court, that was the natural canvas and I also wanted to maintain the lines of the basket game,' describes vanderlinden.  'I like the fact that you can play the basketball game and that this design creates extra spaces for children to make up their own games. the colors are an ode to the memphis style, back in the 80s, when basketball and hip hop was booming.' without a large monetary investment, the city was able to produce a high-quality creative, regeneration project —  following a current trend in urban basketball court decoration around the world. the project sites examples like paris' pagalle court and KAW x NIKE, stanton street court in new york city as inspiration.

the artist was inspired by the simple geometric forms of toy bricks

the use of simple geometries allowed the artist to explore how to fit these new shapes into the existing rectangle

the site sits between a grammar school and youth refugee center

the court's 'facelift' hopes to make the space more inviting and exciting for the community 

the court's design reflects the energy of the sport

the painted forms allow the children to reinterpret the court and create their own games using the new shapes

this court follows a current trend of artistic and decorative basketball courts in many major cities

vanderlinden added a touch of the 80's, memphis style

the design was commissioned by the city of aalst, in belgium

street art has been able to revive whole city districts, the project hopes to bring a new energy to area

the project emphasizes the importance of the youth, sport, and culture
Save
aug 09, 2017
aug 09, 2017
jun 26, 2017
jun 26, 2017
apr 28, 2017
apr 28, 2017
jan 27, 2017
jan 27, 2017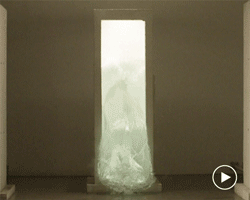 dec 21, 2016
dec 21, 2016
dec 07, 2016
dec 07, 2016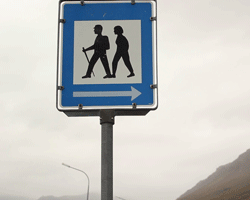 oct 31, 2017
oct 31, 2017
oct 29, 2017
oct 29, 2017
oct 28, 2017
oct 28, 2017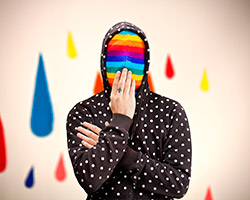 nov 01, 2017
nov 01, 2017
sep 20, 2017
sep 20, 2017
sep 19, 2017
sep 19, 2017