vhils, the alias of portugese artist alexandre farto, has completed a high-relief composition on the façade of the GS1 portugal headquarters in lisbon. vhils' work — photographed here by fernando guerra — has been integrated into the architecture of the site, which has seen a complete overhaul by PROMONTORIO architects over the past two years. on a system of 49 pre-moulded concrete panels fixed to the building on three sides, the artist has inscribed an intricate, bas-relief illustration that changes in character as it interacts with the sun over the course of the day.

image by fernando guerra (also main image)
vhils' bas-relief composition draws from a variety of visual references that relate to GS1's field of operations. using his distinctive carving technique, the artist has worked in collaboration with promontorio architects to create a dialogue between architecture and art. the composition was designed to interact with the sun, creating a variety of nuances in its nature based on the time of day, light and season in which it's viewed. echoing the design of the recently renovated building itself, vhils' work also offers two different readings depending on where the viewer looks at it. symbolically, the illustration seeks to propose a contemporary critique on the chaos of information, and question its disruptive role, brought into contrast by the presence of the human eye.

image by fernando guerra

image by fernando guerra

image by fernando guerra

image by fernando guerra

image by fernando guerra

image by fernando guerra

image by fernando guerra
Save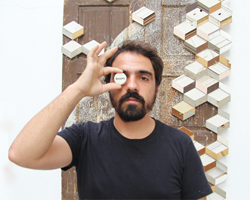 may 19, 2017
may 19, 2017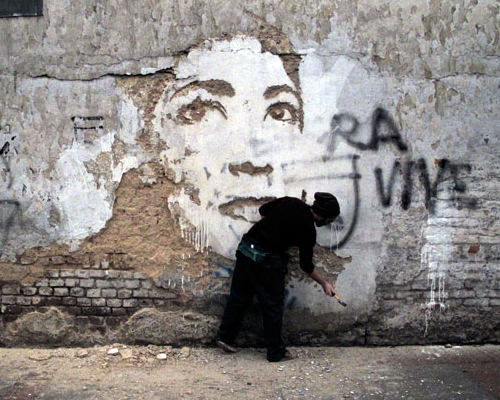 jun 25, 2014
jun 25, 2014
jun 06, 2012
jun 06, 2012
may 26, 2011
may 26, 2011
jul 24, 2009
jul 24, 2009
oct 12, 2017
oct 12, 2017
oct 05, 2017
oct 05, 2017
jul 17, 2017
jul 17, 2017
may 31, 2017
may 31, 2017
mar 06, 2017
mar 06, 2017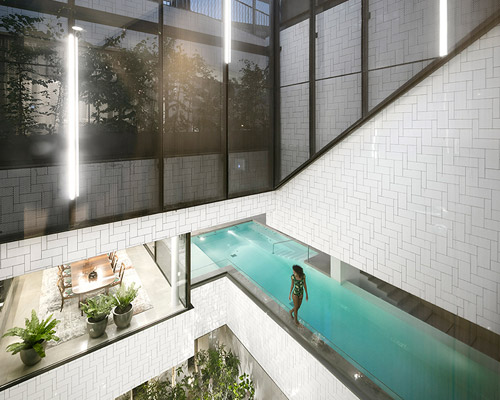 mar 06, 2017
mar 06, 2017
sep 11, 2017
sep 11, 2017