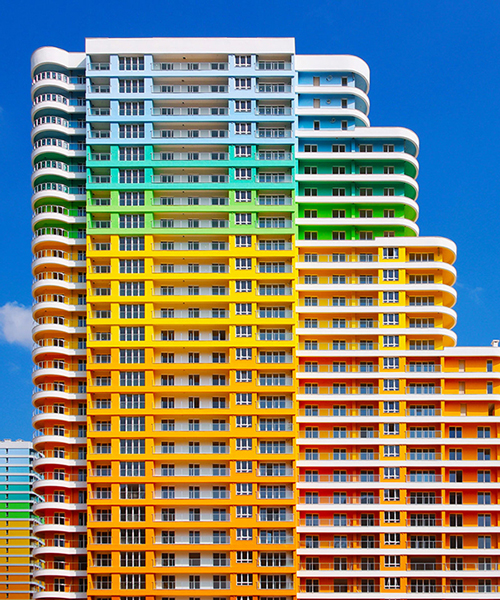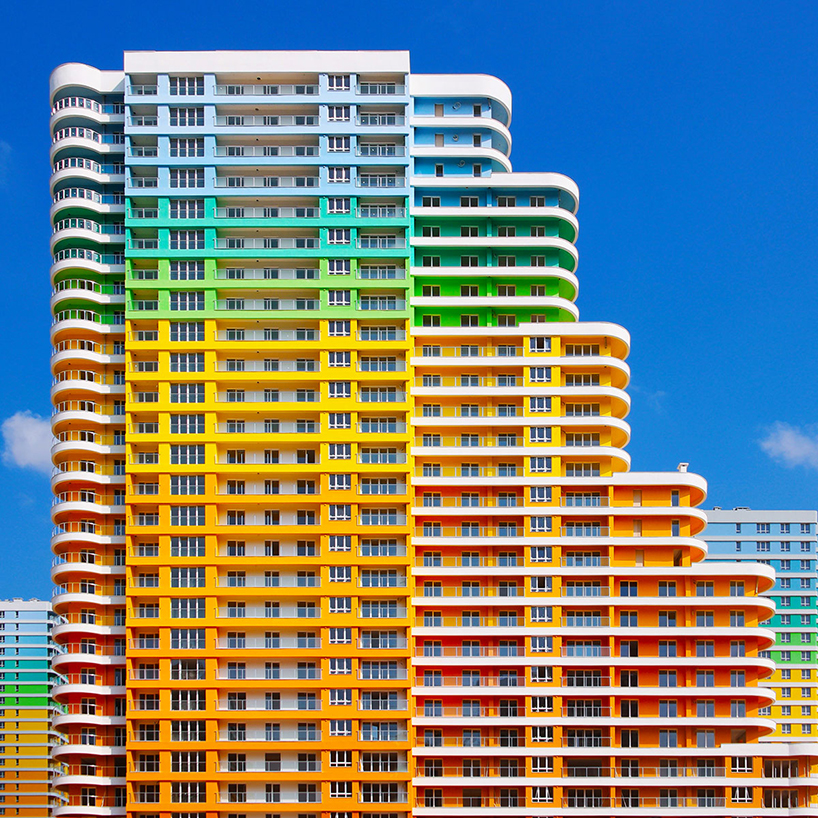 jul 15, 2016
yener torun captures istanbul's architecture as kaleidoscopic color canvasses
yener torun captures istanbul's architecture as kaleidoscopic color canvasses
whether the subject be a building façade, a structural design detail or an urban element, yener torun's architectural photography undoubtedly ventures beyond the typical cityscape snapshots. throughout his home city of istanbul, torun takes his camera on epic journeys thorough little-known neighborhoods and otherwise undiscovered districts in search of the perfect spot for a shot. through his lens, torun captures highly saturated scenes filled with bold geometries, kaleidoscopic color and striking symmetry.
we spoke with torun about the importance of color and geometry in his work, the most challenging aspect of completing a composition, and the current fascinations that are feeding into his creative practice.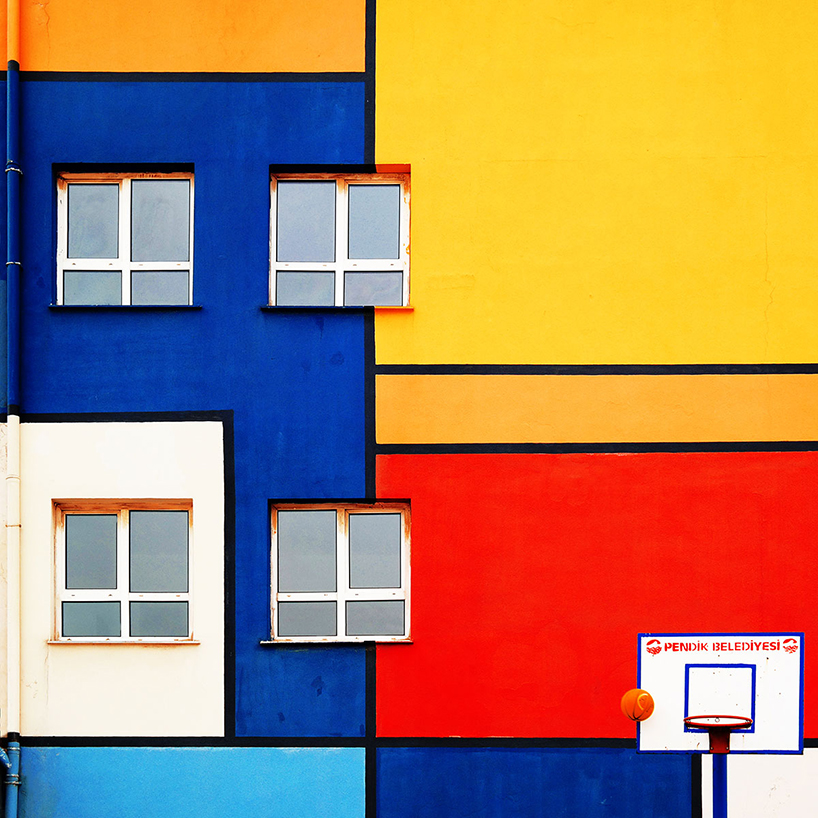 'street hoop'
designboom: what are the stages involved in creating an image? 
yener torun: there are several stages. first of all I search for the location, and probably that's the most difficult part. I dig every corner of the city to find these places, and in a vast city like istanbul (most of my photos were taken in istanbul) it takes a lot of time. I usually visit developing neighborhoods and spend my time wandering around until I find something I can use. sometimes I visit these places more than once at various times of day to study the effects of light and shadows. the composition usually pops into my mind spontaneously when I find the location. if I'm lucky enough, I catch a candid shot similar to my idea in the same day, but generally luck is not on my side and I need to revisit these places once or twice to get what I want. and sometimes I use some of my friends as models and I just need to wait until they are available for shooting. sometimes it takes months to set up a single photograph and it truly requires a lot of patience.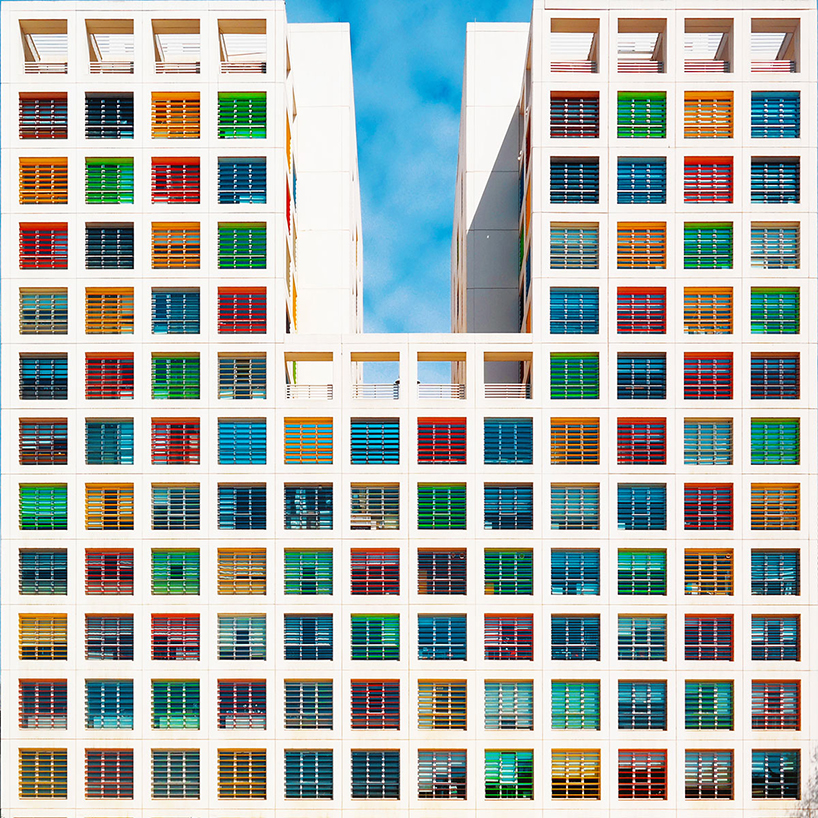 'hello my name is yener and I'm a symmetry addict'
DB: can you talk about the importance of color and geometry in your work? how do they help communicate the character of the building in the frame?
YT: outside of turkey, these unusual colors and simple geometric shapes and patterns would not be associated with architecture in turkey (especially in istanbul) but my work slowly changes this stereotyped perception by documenting some of the western qualities of a land mostly known for its eastern qualities. it's better to say that my photographs help communicate the evolving character of istanbul (and maybe partially turkey). but there's more depth to it. in fact, geometry and color also help me to abstract these buildings from reality.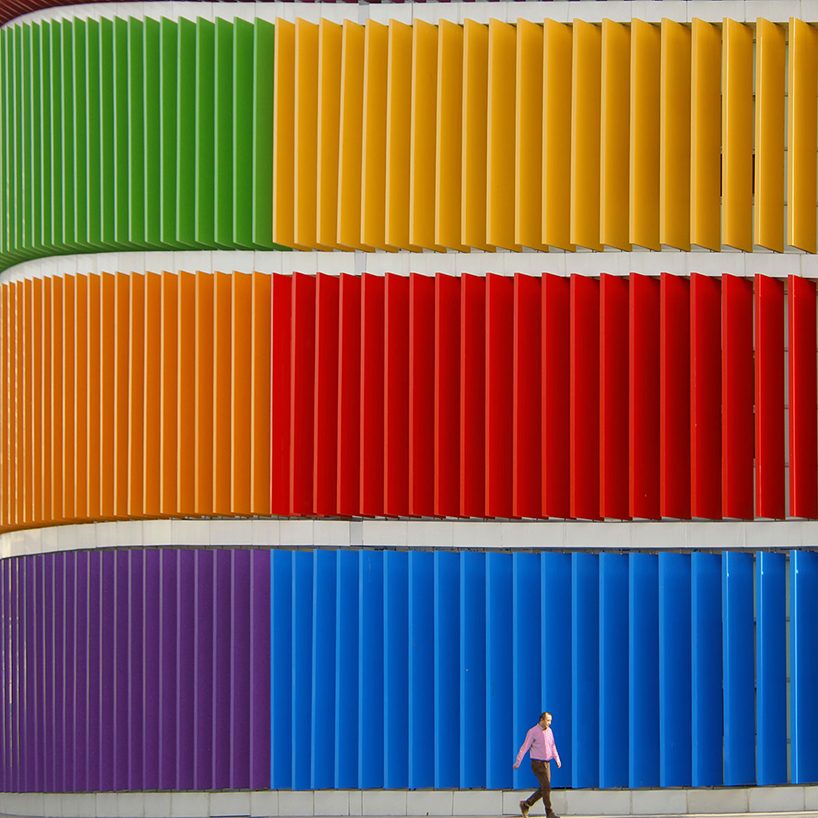 'the golden rule'
(continued) in my work I usually tend to create new worlds with their own rules. by combining vivid colors, strong lines, geometric patterns, light and shadows in my compositions, I try to redefine the purposes of architectural elements and, sometimes, the human figures interacting with these elements give the viewer some clues about their new function. after losing its original function, each time, architecture becomes a colorful and geometric backdrop of a new and personal story. I believe this approach makes my work more profound than it looks at first glance — while keeping the intention to show unknown, less ornate and colorful side of the city, it also opens a window into my inner world. this provides a connection between me and the viewers using the colorful treats of the city as interfaces.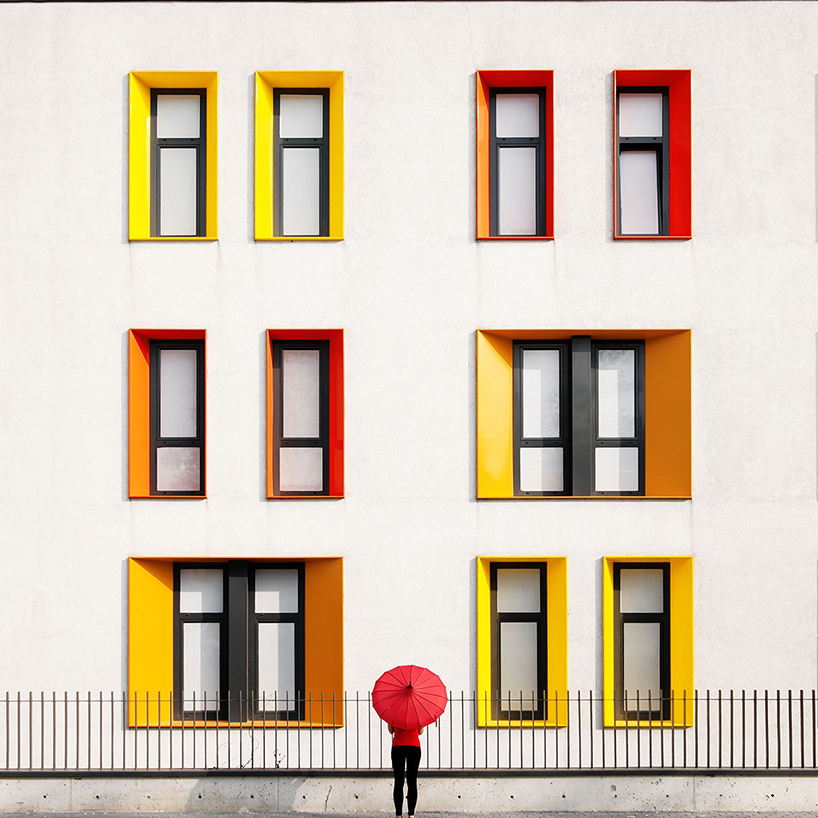 'sombrero'
DB: how long have you been using instagram, and what do you like most about it as a platform for your work?
YT: it's been over three years since I signed up but I started posting regularly in late 2013. instagram lets my art reach incredible numbers of people. since I see my work kind of personally, instagram also gives me the chance to tell my story to a huge audience and engage with them on a very personal level.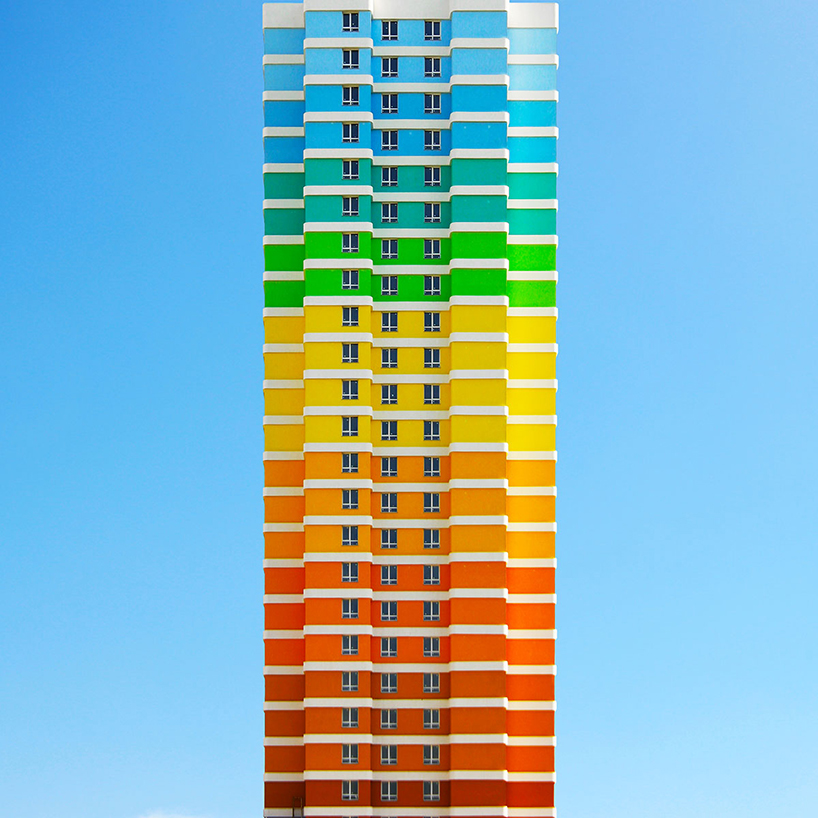 'rainbow popsicle'
DB: what is the most challenging aspect of realizing your photographs?
YT: scouting the shooting locations is the hardest part, but that is not a complaint. on the contrary it is more like an exciting challenge or task to complete. since majority of the buildings in most of the cities I visit are grey and dull, searching for these colorful structures becomes something like a treasure hunt. after hours of walking and searching, finding these colorful gems is a real victory. photographs are the end products of my work but I think the journey is as much as important as the destination.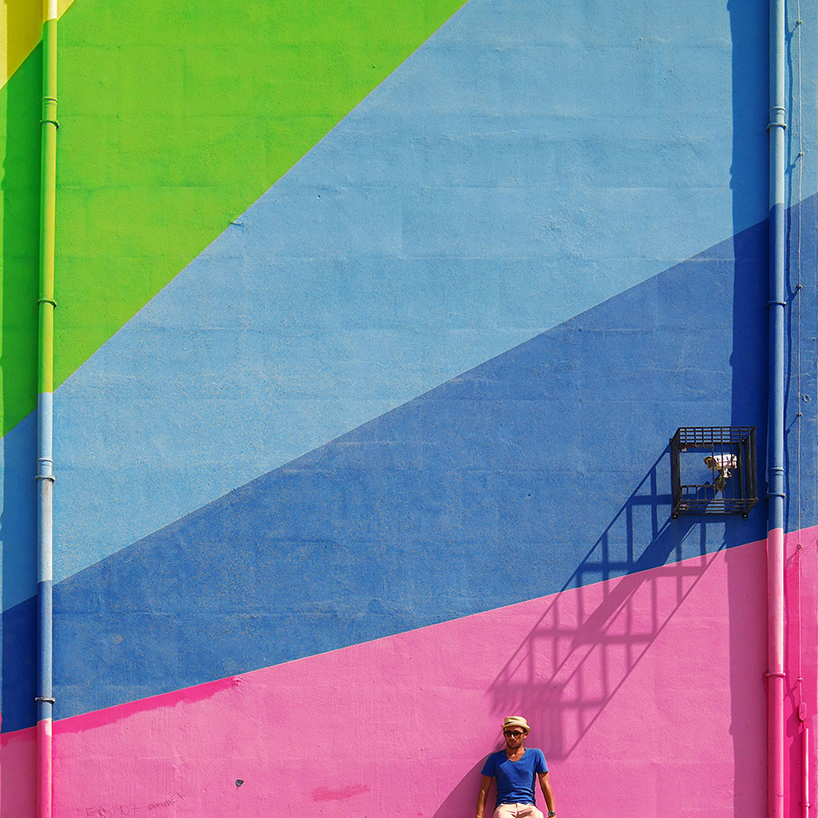 'under surveillance'
DB: do you have a particular image that is your favorite, or one that stands out to you?
YT: 'alternate route' is special because it perfectly represents the final form of my concept that I tried to explain above. it has its own reality, own rules and architectural elements, colors and geometry helps to define these rules and interaction of the human element makes these rules even more clear. also, warm and happy orange tone coordinates well with the humor of the image. it's a subtle, yet effective photograph, I think.

'torn apart'
DB: who/what has been the biggest influence on your work to date, and how do they inform your practice?
YT: definitely, music has been a big influence throughout my life. I am a true music geek and I am constantly searching for new acts especially in independent music arena. youthful energy and fresh ideas of new musicians inspires me a lot. I listen to music while searching new places for shooting, taking and editing photographs, actually I listen to music almost all the time. occasionally some quotes from lyrics or even track titles inspire me to create the compositions and at times they end up being the actual titles of the images. I believe, from time to time, my love for rhythm visually reflects into my work as well.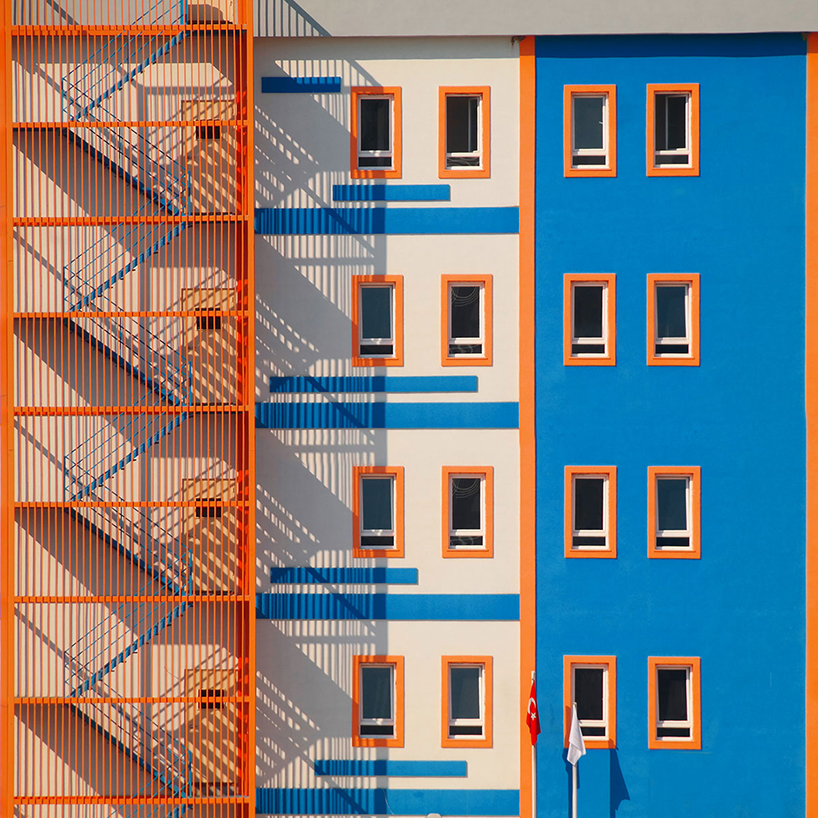 'double or nothing'
DB: which era of art do you appreciate the most?
YT: current era, I must say. I love that there are no restrictions at all. anything can transform into art. the contemporary art scene is full of new ideas and new artists have to be much more creative and original than ever. it is challenging for sure but I think that factor makes it even more exciting. also my work is clearly influenced by some mid to late 20th century art movements.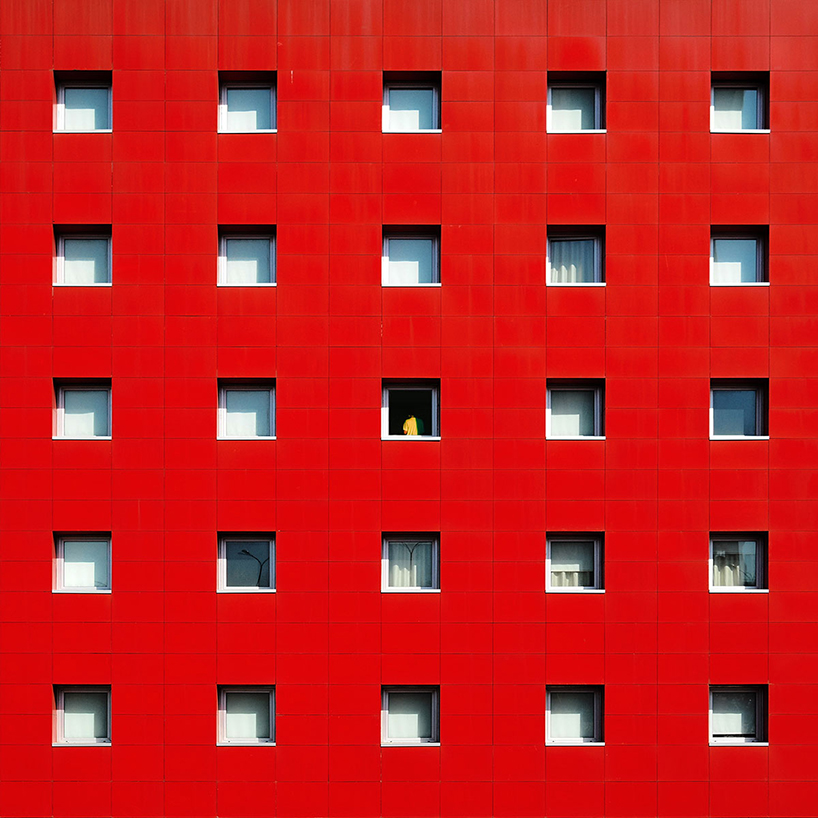 'expose'
DB: what are you currently fascinated by and how is it feeding into your work?
YT: I love traveling and exploring new places. lately I've visited numerous cities and small towns and while unearthing their hidden gems I also had chance to meet new people and make some friends. visiting and discovering new places, meeting new people and being a part of their life for a small portion of time is a fascinating experience as a package, and, each time, that experience adds a lot to my personal story that I try to tell through my work.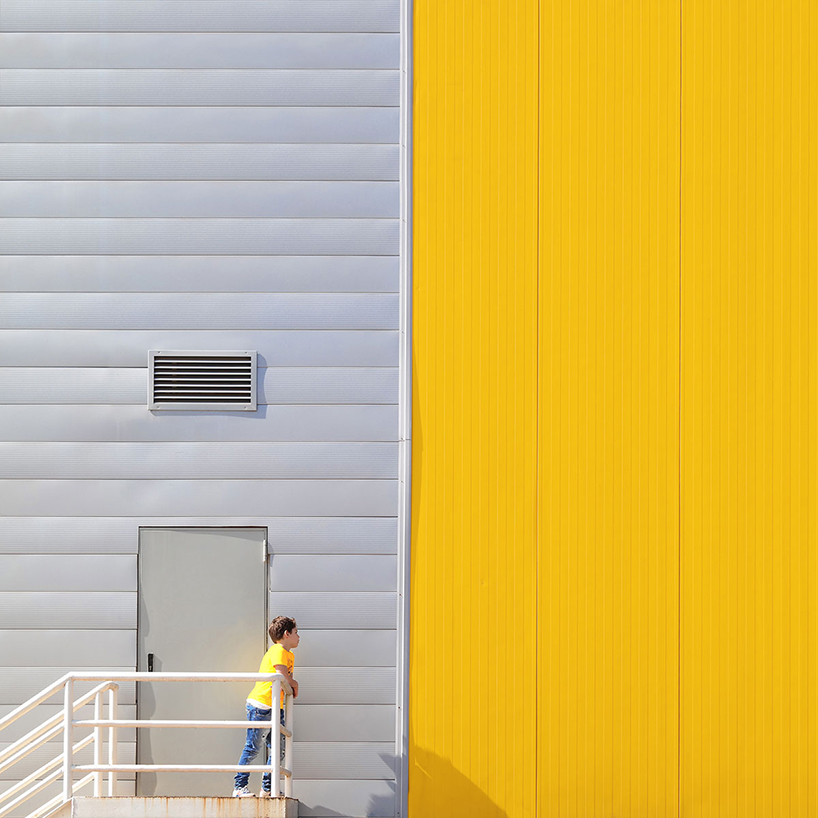 'homesick'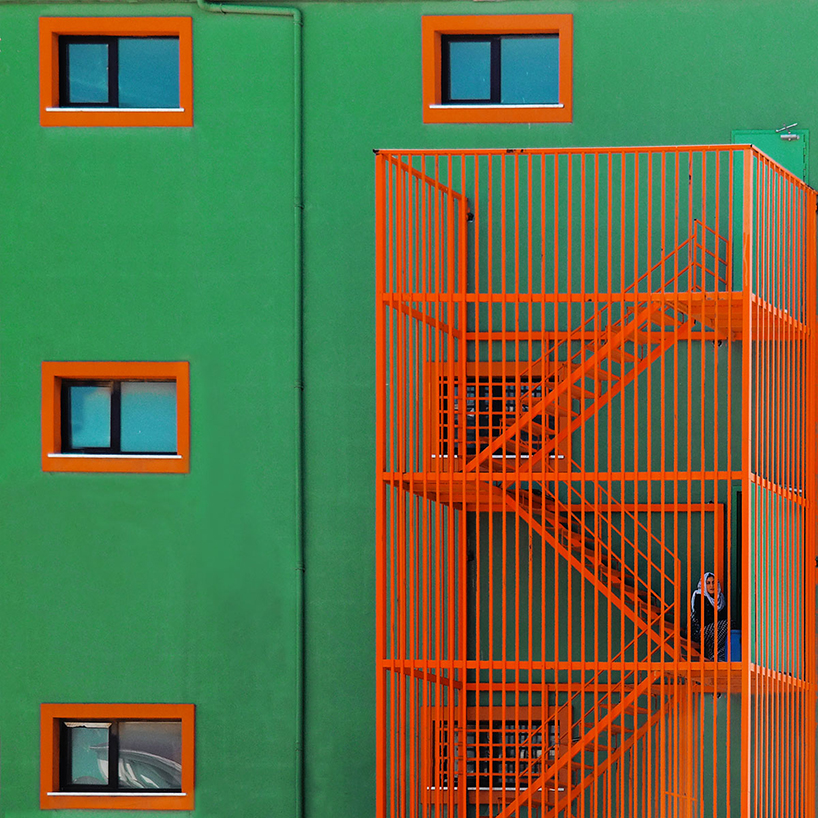 'resignation'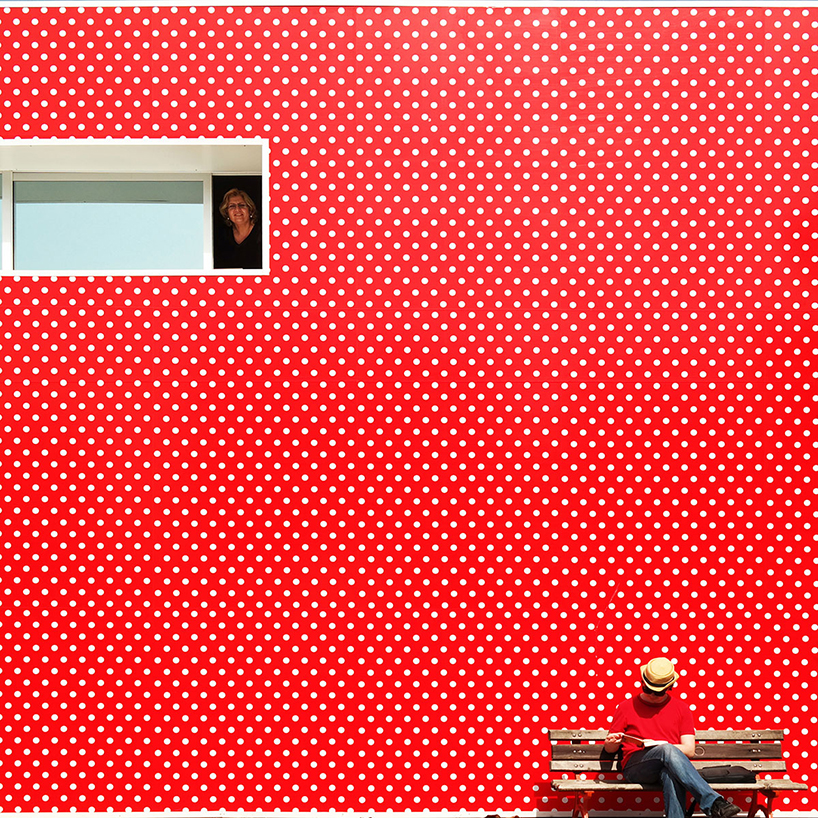 'strawberry season'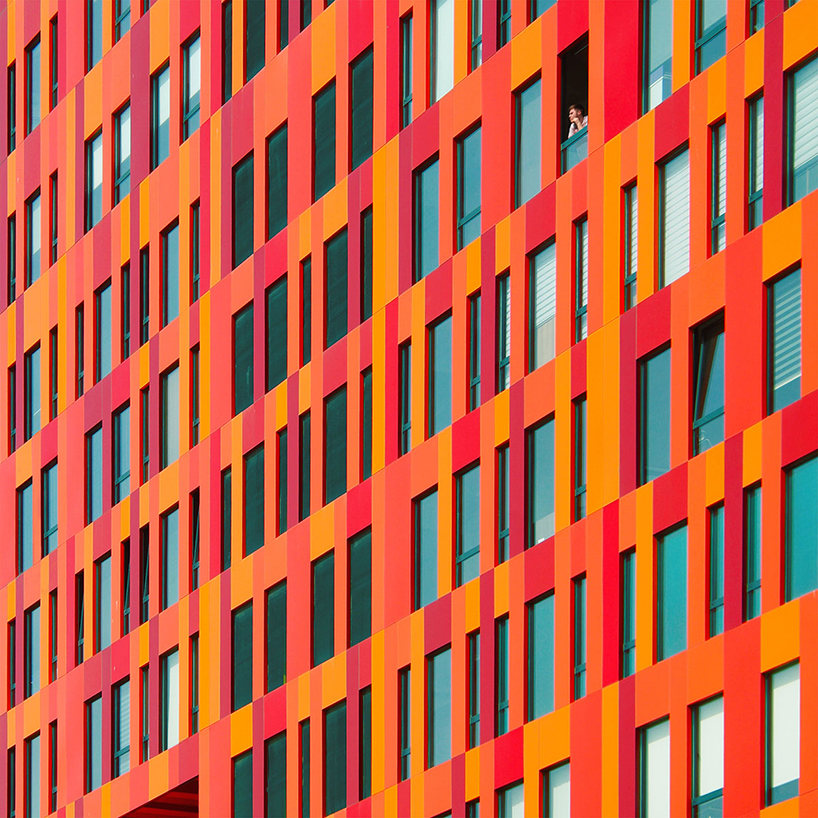 'mexican hardcore'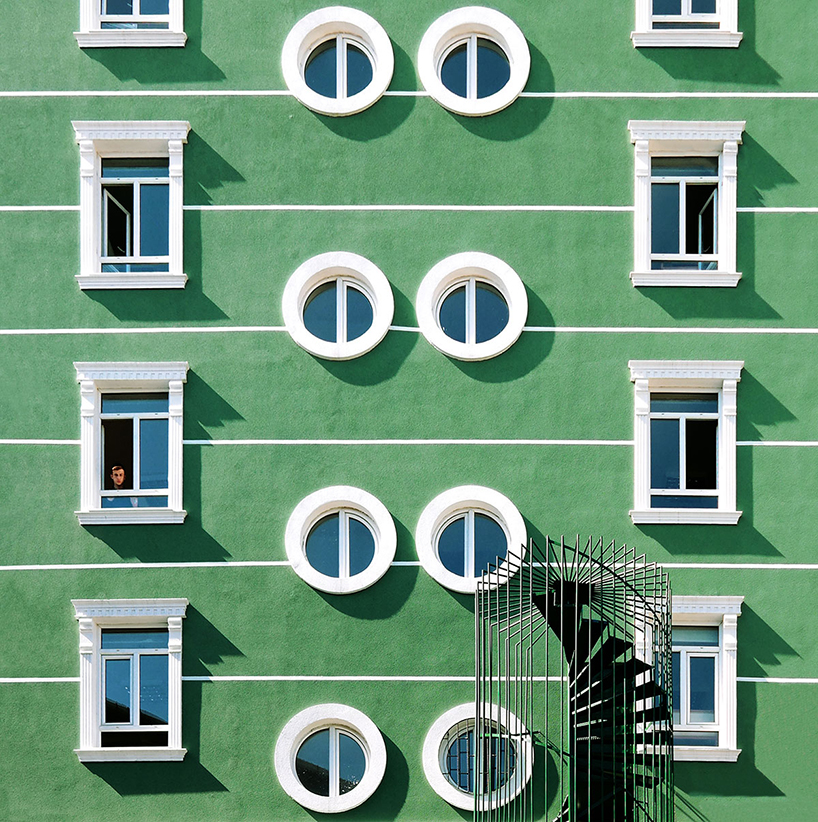 'futile devices'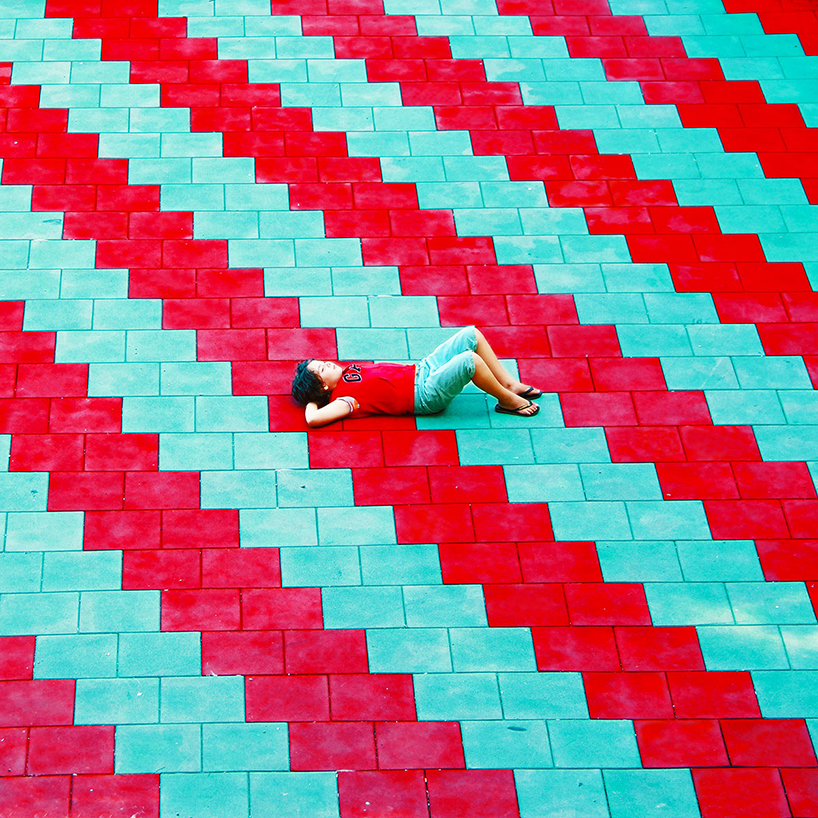 'picture me gone'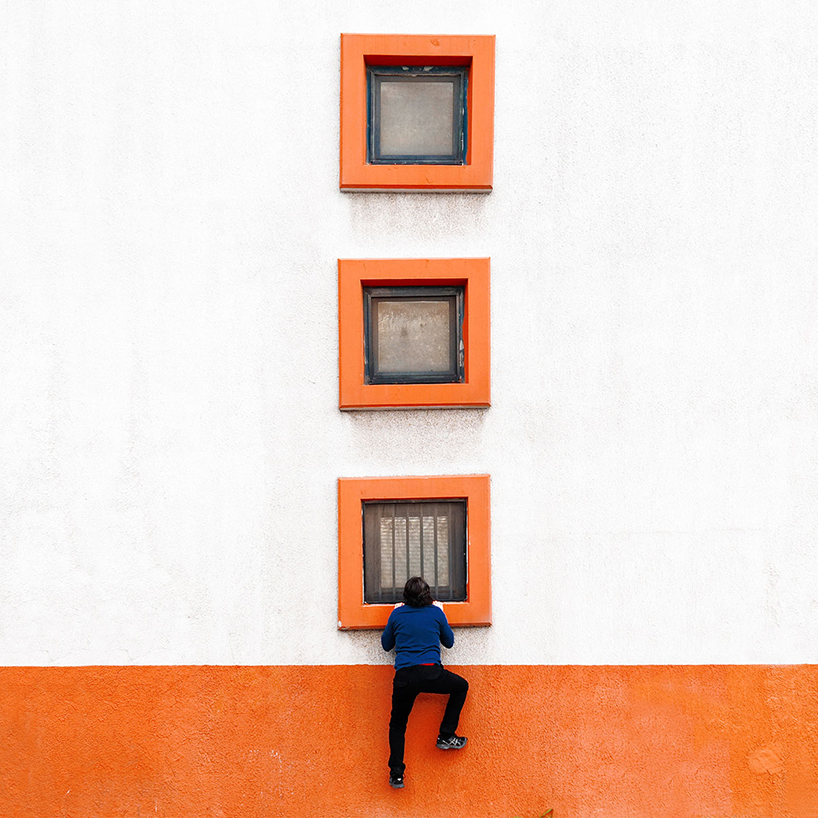 'alternate route'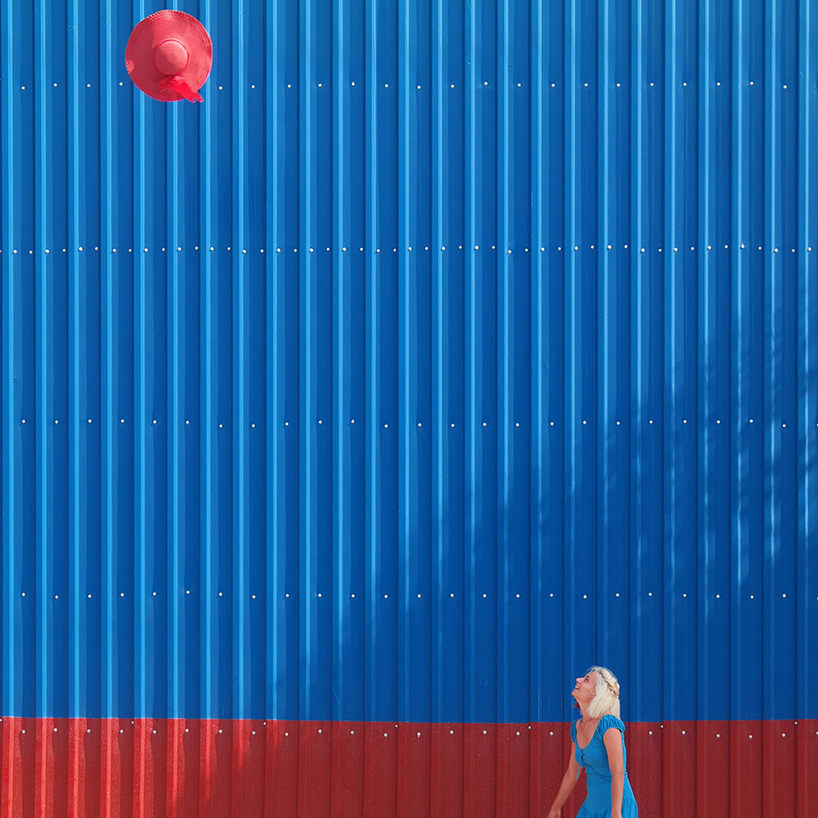 'gone with the wind'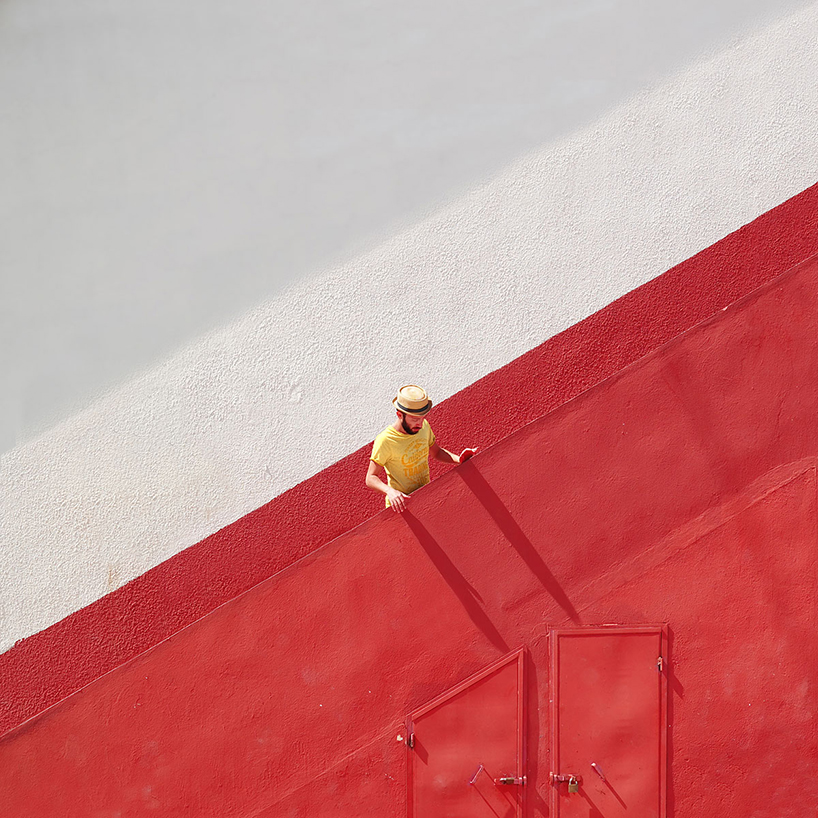 'superpower'
Save
may 11, 2019
may 11, 2019
may 09, 2019
may 09, 2019
apr 16, 2019
apr 16, 2019
apr 13, 2019
apr 13, 2019
apr 05, 2019
apr 05, 2019
apr 01, 2019
apr 01, 2019
a diverse digital database that acts as a valuable guide in gaining insight and information about a product directly from the manufacturer, and serves as a rich reference point in developing a project or scheme.