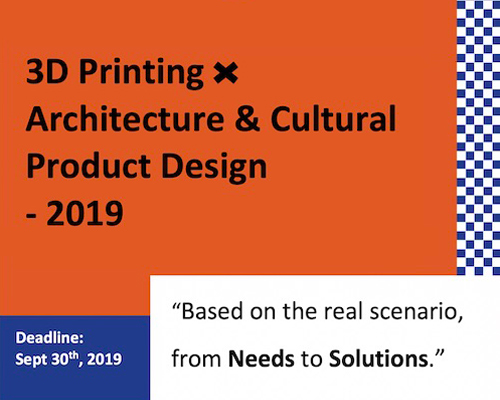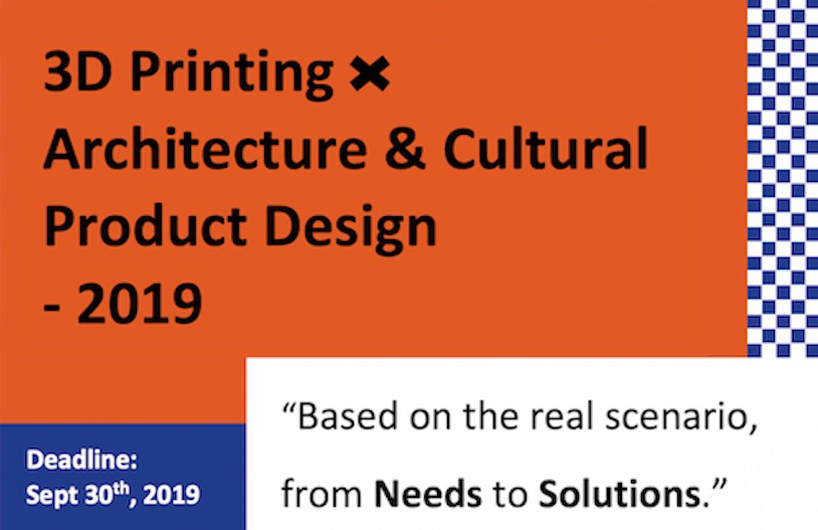 3D Printing x Architecture & Cultural Product Design Competition
Nowadays, 3D printing technology has broken the limits of small-scale prototype manufacturing and became the representative technology of Industry 4.0. In architecture, there are increasing demand of utilization of advanced technology.
2019 3D Printing Digital Architecture competition is hosted by Zhongguancun Fengtai 3D printing digital innovation center.
The jury members come from the Chinese real estate company Zoina Land and specialists in China. With Changle Town as the practice base, we hope to collect urban furniture 3D printing solutions that adopt original design plans and use 3D printing materials and techniques. The urban furniture includes but is not limited to sculptures, building structures, interactive installations and rest chairs.
The total monetary reward is 100,000 RMB. What's more, Zoina Land would place orders of 3D printed urban furniture from prize-winning teams or individuals according to the needs of the project.
If you were interested in the competition, please email us.
Contact information:
Genie Lin email: [email protected]
tel: +86 18310791019
cash prize award: $ 14,500.00 USD
click here for call for entries