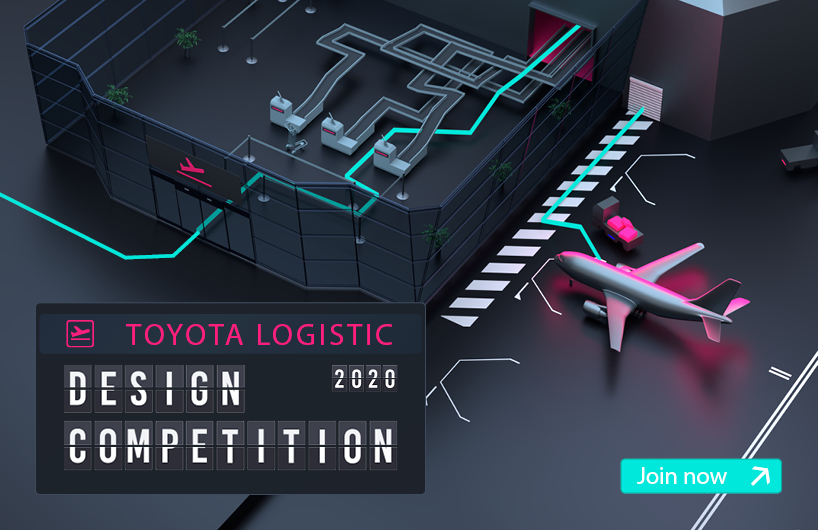 Baggage handling - Can you make it fly?
It's time baggage handling at airports was given a major makeover. In 2016 alone over twenty-one million bags were lost, misplaced or ended up where they shouldn't. To that end, Toyota is inviting design students and 2019 graduates, from around the world, to come up with a winsome solution. One where travellers can rest secure in the knowledge that their precious bag is given the right treatment. So, we'd like to invite you to our 2020 logistic design competition: Baggage handling. Can you make it fly?

Winners and runners-up will be handsomely rewarded.
First prize is €5,000, second prize €3,000, and third prize €2,000. Finalists will be invited to the awards ceremony in Sweden, and later their work will be exhibited at a fair in Hannover, Germany held on April 20-24, 2020. Additionally, all winners will have the opportunity to apply for a six-month paid internship at a Toyota Material Handling Design Center.

We firmly believe the whole world's waiting for turgid and flawed baggage handling to go away forever. So, if you know how to right the system, we welcome your submission. Don't try to second-guess what we're after. Instead, do exactly what you like!

Following the competition deadline, a panel of industry judges from Toyota Material Handling Design Centers and R&D´s will evaluate all complete submissions and will select the finalists. Competition deadline: October 22nd 2019.
Finalists announced: February 2020.
Winners announced: April 2020.

If you feel that improving airport baggage handling is your bag, so to speak, we want you to enter this competition.
cash prize award: $ 5,000.00 USD
click here for call for entries