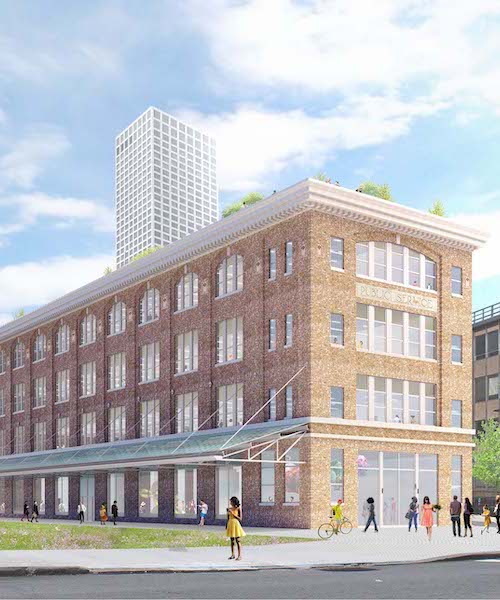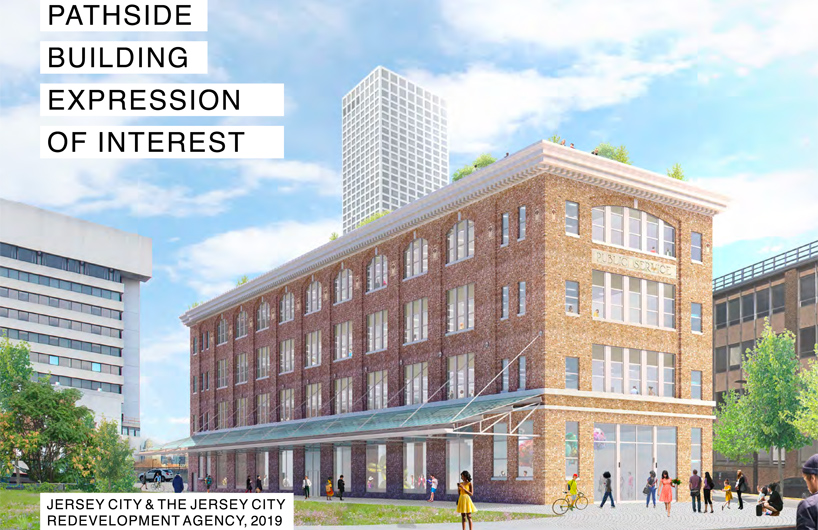 Expression of Interest Pathside Building Jersey City NJ
Jersey City and the Jersey City Redevelopment Agency (JCRA) are seeking expressions of interest from a qualified partner or consortium of partners to develop, operate, and activate the Pathside Building, located at 25 Sip Avenue in Jersey City, New Jersey.

The 58,000-square foot building is one of Jersey City's most distinguished historic buildings, prominently located in Journal Square, the heart of downtown Jersey City. Built in 1912 as part of the public service trolley station compound, it was later adapted into an academic facility, and subsequently bought by the city in 2018 for conversion into an arts center. It sits directly adjacent to the Journal Square Path station.

The Pathside Building re-development presents a rare opportunity for the right partner to define and activate a new cultural space in the heart of one of the New York metro region's most thriving cities. Preliminary planning work has already been undertaken by AEA Consulting and OMA.

Schedule:

September 24, 2019 – EOI issued.
October 21, 2019 – Questions due.
October 28, 2019 – Answers posted.
December 4, 2019 – Expression of Interest due.

Questions:

Questions about this EOI must be submitted by October 21, 2019 via email to Shoshana Schiff, esq., at [email protected]. Answers to all questions will be posted on the JCRA's website at www.thejcra.org.
cash prize award: $ 0.00 USD
click here for call for entries