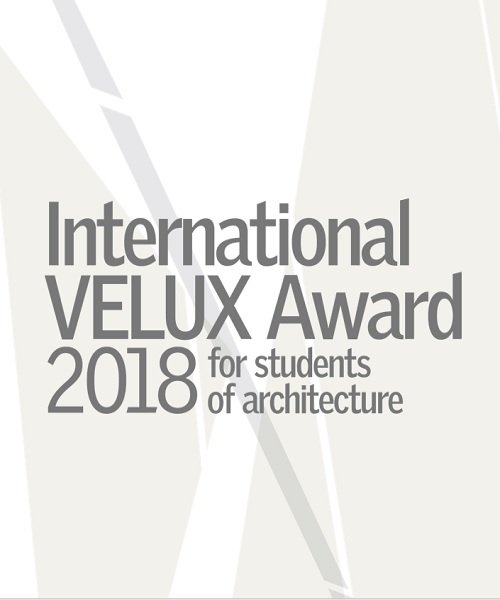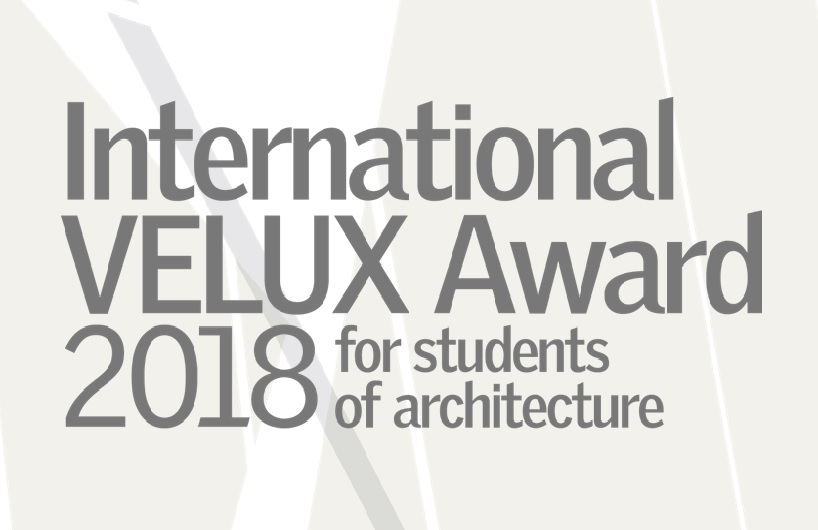 International VELUX Award for students of architecture
The International VELUX Award is the single biggest continuous, biennial, global competition for students of architecture – launched in 2003 in collaboration with the International Union of Architects (UIA)

The International VELUX Award invites all architecture students, their teachers and their schools to explore the theme of daylighting; to think "out of the box" – and to reflect on the aspects of daylight, whether it is on the social, sociological or the environmental dimension of light, or on how light, darkness and colours affect us mentally and physiologically.

The award has been arranged as an open idea competition organised in two phases: firstly, to find the two best projects in each region of the world and secondly to find the two global winners.

The 2018 jury include the 2017 Pritzker Prize winners RCR Architects from Spain, known for their concern with the experience of light, shadow, earth, water and air; Rick Joy from the USA, known for his use of locally available materials and the region's abundancy of sun and sky with the play of light and shadow; Li Hu, OPEN Architecture from China, who in his latest project "Dialogue by the Sea" demonstrates how diffused light endows the place with a bright and uplifting spirit to produce a multi-functional gallery space; Sasa Begovic, 3LHD architects, Croatia, who in works like the "Zamet Centre" work with concave and flat hexagonal ceramic tiles as important elements that refract daylight, even on a cloudy day. The fifth jury member is Martin Pors Jepsen, responsible for the VELUX Group Innovation Centre.

The award invites for projects in two categories: "Daylight in buildings" with projects that demonstrate applicable principles for providing daylight and sunlight into buildings and "Daylight investigations" with projects that look at the physical properties of light (the basics of optics and materials) or at technological developments and new materials (projects considering storage and transportation of daylight).

The jury will evaluate the projects in accordance with the following criteria: the work with daylighting as a premise for architecture, how the project is researched and documented, how the project addresses contemporary and future challenges, the level of experimentation and innovation as well as the overall graphic presentation of the project and how the project presents itself.

The total prize money is up to 30,000 €. Depending on the results of the jury, a Grand Prize of 5,000 € per category will be awarded for the most outstanding projects (4,000 € to the student and 1,000 € to the teacher). Depending on the results in each region, a prize of 1,250 € per category will be awarded for the best projects (1,000 € to the student and 250 € to the teacher). The jury will be allowed to reward special prizes, including prizes for innovative use of VELUX products.
Before submitting your project you must register before 1 April 2018
cash prize award: $ 35,000.00 USD
Call for entry