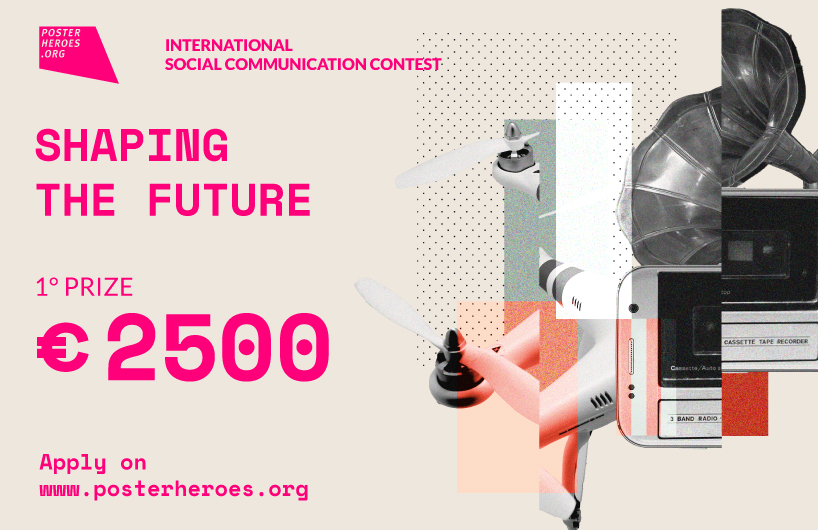 Posterheroes Shaping The Future
The contest "Posterheroes – ​"Shaping the future!" asks to the international creative community and students to express their vision of the future that awaits us, starting from the everyday choices, with a 70x100cm poster.

The participants will have time until February 17th 2018 to send their works uploading them on the website www.posterheroes.org, where is also possible to download the brief and the regulation of the contest.

An international jury, consisting of graphic, art and communication experts, will have the task of selecting the 40 winning posters and assign a special mention plus a prize of 2.500 € to the author of the work that will interpret the values of Shaping the Future at its best.
​​All the selected posters will be part of a catalogue, printed on FAVINI paper, and will be part also of an exhibition in Florence in May 2018.
cash prize award: $ 2,900.00 USD
Call for entry