RADICALLY PORSCHE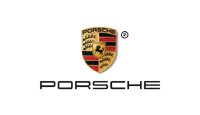 1153 participants (a one-month scolarship contest) from 86 different countries participated.
from january 10th - 31st, 2011, designboom readers
will select the top four designs from the 30 shortlisted entries.
these winners from the first selection will have their designs translated into reality.
PORSCHE will realize the top four designs on four real CAYMAN model range sports cars.

remember you must be logged in to vote.
we want real opinions from real people :
only 1 vote per entry - up to 10 votes per valid email address
is accepted (your name and email address will not be posted on the db site).
the following will disqualify your submission
- fake names & email addresses;
- blatant promotion.
voting ends january 31st, 2011