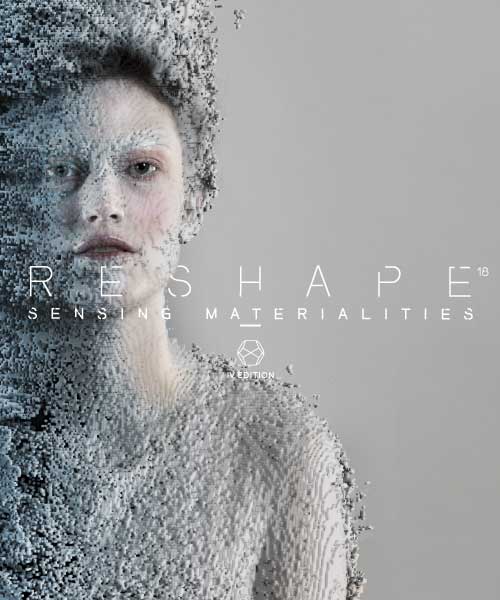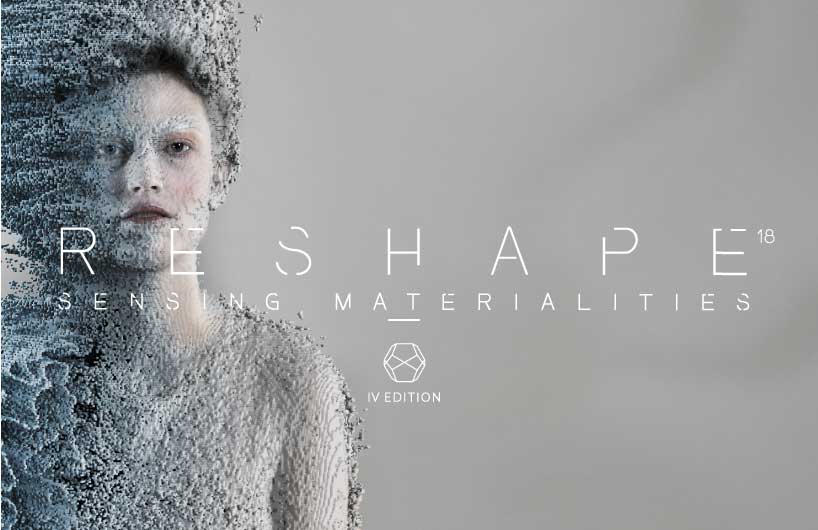 RESHAPE18 | Sensing materialities
BRIEF
Noumena and In(3D)ustry From Needs to Solutions present the IV edition of RESHAPE competition, targeted at emerging designers from all over the world.
This edition is split into two categories: Wearable technology and Product design.
The wearable technology category challenges designers to propose a new garment solution, relevant to the environment and human health.
We seek for a wide variety of solutions, spanning from innovative materials and wearable electronics application to prosthetics solutions, negotiating with our own body's needs.
This call targets wearable products that tackle daily problematics, such as respiration, contamination, harmful body postures, disabilities, and stress with the intention to bring benefit at the user.
The submitted project needs to present a clear prototyping methodology involving digital manufacturing technologies.
The Product design category is addressed for all designers interested in product solution, promoting human care on an everyday basis, In the wide range of applications, from sports goods to medical devices.
Reshape challenges makers and designers to present a product able to negotiate among the forces shaping our environments, monitoring, sensing, and interacting with our physical and digital world. Additionally, the products proposed have to take into consideration the social impact of their production and consumption cycle.
Interdisciplinary processes, experimental approaches, innovative design production strategies are required to become the new pioneers of this digital era.
JURY MEMBERS
The panel of international experts from the fashion industry and production industry will evaluate the submitted projects from the Reshape competition. RESHAPE18|Sensing materialities will awards three winners and seven honorable mentions for each category .
The jury members for the Wearable technology category are:
Bradly Dunn Klerk - Sr Innovation expert for the arts and technology.
Laia Morgan Soldevilla - Licensed Architect & Designer, Interdisciplinary Researcher in Living and Future Materials.
Valerie Bergeron - Director of Materfad - material center of Barcelona
Anastasia Pistofidou - Director of Fab Textile and co-founder of Fabricademy
The jury members for the Consumer Goods category are:
Augusto Guardiola - Strategy Committee member of Marcelo Vilá
Alessandro Manetti - Director of IED Barcelona
Claudia Pasquero - Director of ecoLogicStudio an architectural and urban design studio.
Gaia Danese - The consul of Italy in Barcelona
RESHAPE PRIZE
The winner designers from Reshape competition will receive : - Financial award
-Invitation at the Reshape Forum
-Project showcase at the Reshape exhibition and
-Exclusive meeting to pitch their ideas with Reshape partners.
RESHAPE FORUM
In(3D)ustry and Reshape present the Reshape Forum, an event to promote an exchange ideas around topics based on the innovation field. A panel of experts with specialized background in areas such as fashion design,product innovation and wearable technology will examine and discuss about opportunities for further business development and future applications of the submitted design proposals.
The Reshape Forum will host a series of appointment as: RESHAPE SYMPOSIUM , RESHAPE 1:1 CORNER, RESHAPE PRESENTATION, RESHAPE EXHIBITION AND RESHAPE AWARD.
cash prize award: $ 2,400.00 USD
Call for entry