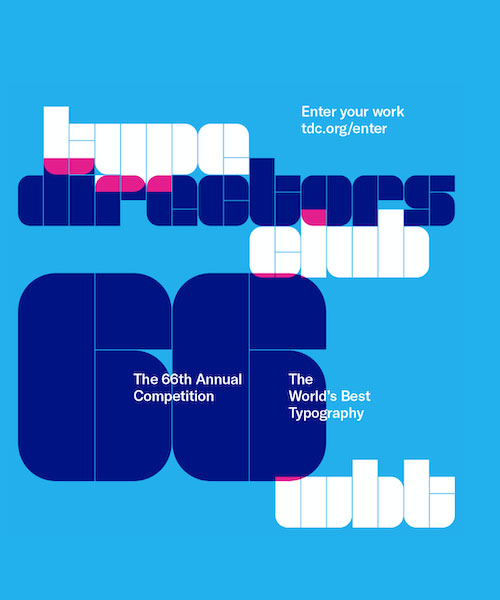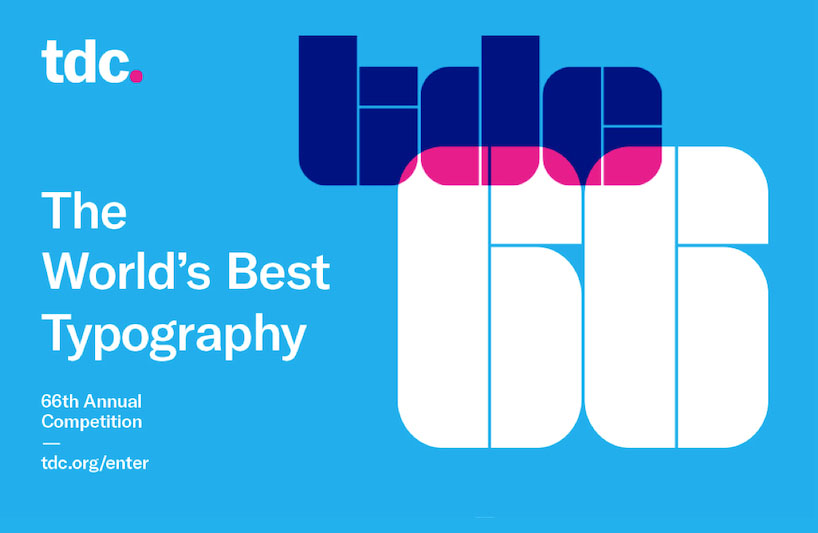 TDC66
The Type Directors Club is the leading international organization whose purpose is to support excellence in typography, both in print and on screen. Since 1955, the Type Directors Club has driven the culture of type and set the standard for the world's best typography with its juried competitions.

TDC66 and the 23rdTDC Typeface Design Competitions deadline is Friday, December 13, 2019.
There are student categories in both competitions.

An international jury of type designers, graphic designers, art directors, and illustrators will select the winning entries, which will be published in the 41st edition of the Type Directors Club annual, The World's Best Typography, and will be shown in eight traveling exhibitions that will tour more than 35 cities throughout the world.

The Communication Design competition encourages work in a broad range of categories — movie titles, digital media, apparel, logos, exhibition design, and experimental work. The entries are judged for the use of the letterforms.

The Communications Design competition judges are Rebecca Gimenez, Min Lew, Alex Lin, Silas Munro, Dori Tunstall, Eva Wendel, and Helen Yentus. This year's Communication Design competition chairs are Liz DeLuna and Douglas Riccardi

Separately, the Typeface Design Competition invites entries from single fonts through superfamilies. The Typeface Design competition will be judged by Maria Doreuli, Greg Gazdowicz, Laura Meseguer, and Wael Morcos. This year's Typeface Design competition chair is Juan Villanueva.
cash prize award: $ 0.00 USD
click here for call for entries