this week celebrates the 50th anniversary of the apollo 11 moon landing, possibly humankind's greatest achievement. beginning on july 16, 1969, employees of america's ten-year-old space program guided neil armstrong, buzz aldrin, and michael collins as they journeyed into outer-space. more than 600 million people came together across the world to follow the historical moment on TV. glued to the gripping story, they played witness to the famous footage that has become known as NASA's greatest adventure.
today, the apollo 11 landing continues to captivate as artists and designers keep looking towards the moon. meanwhile, a handful of entrepreneurs like elon musk and jeff bezos, who believe our destiny lies in the stars, are throwing their money at the cause. with NASA keeping a good running list of apollo 11 anniversary celebrations around the world, designboom has curated its own list of projects and products that perfectly capture our long running fascination with the moon.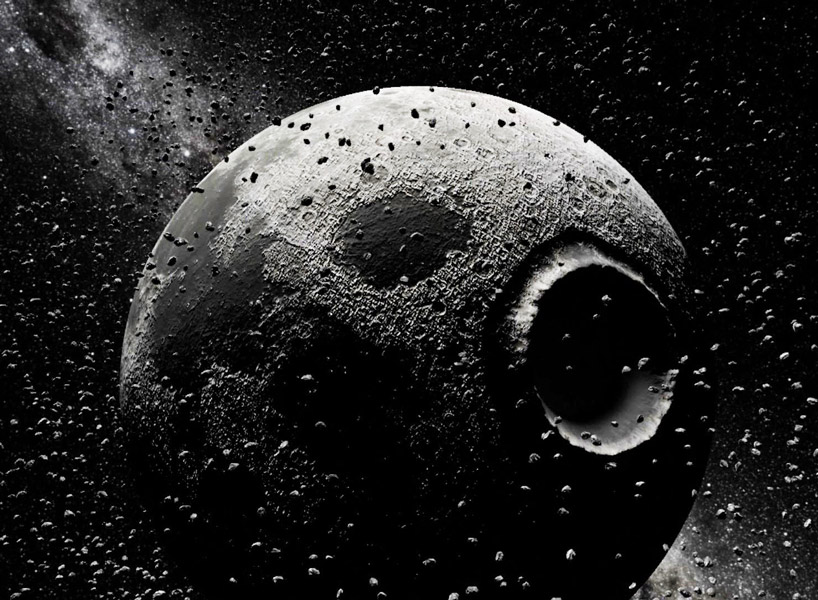 american avant-garde laurie anderson is flying audiences into outer-space with her virtual reality work, to the moon. developed alongside taiwanese artist hsin-chien huang, the installation, which is currently being exhibited at the manchester international festival, presents an imaginary vision of the moon using an amalgamation of images and tropes from greek mythology, literature, science, sci-fi space movies and politics.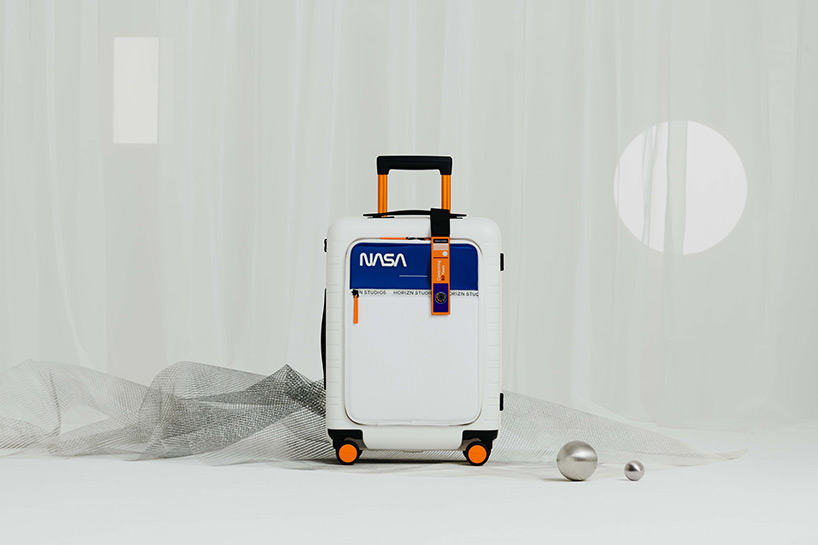 18-year old astronaut-in-training alyssa carson — on track to be the first person to land on mars — teamed up with smart travel brand horizn studios to co-design space-travel inspired NASA cabin luggage. the limited edition design features the NASA logo and commemorative luggage tag inspired by the ground-breaking spaceflight. the M5 cabin luggage is finished in apollo white with orange and blue trims, and includes a built-in smart charger, 360° spinner wheels and an aerospace-grade polycarbonate hard shell.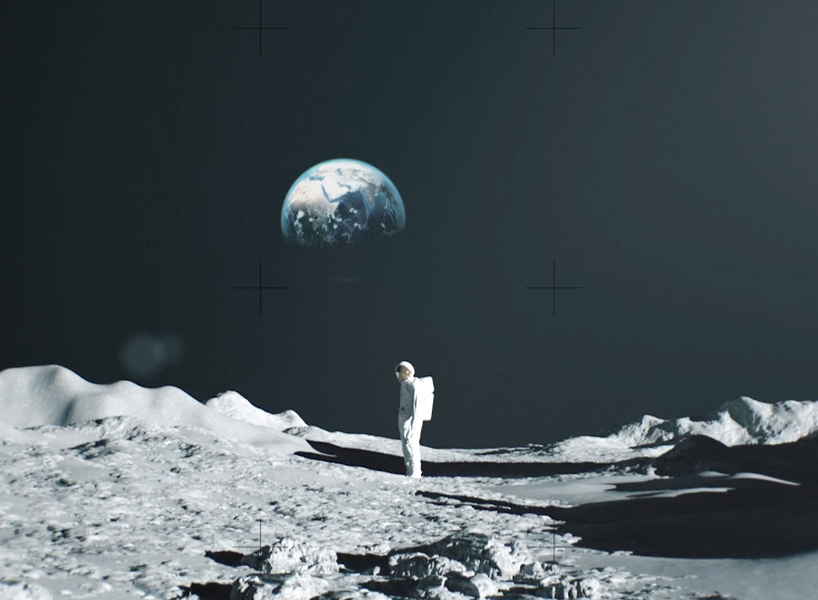 to celebrate the forthcoming 50th anniversary of the apollo 11 moon landing mission, woodwork has created a short animated film – entitled 'one – an apollo 11 homage.' edited using original voice recordings from 1969 and new sound design by max gramser, the final film recreates the excitement of the moon landing mission for both audiences that were alive to witness it at the time, or new audiences who have never seen the footage before.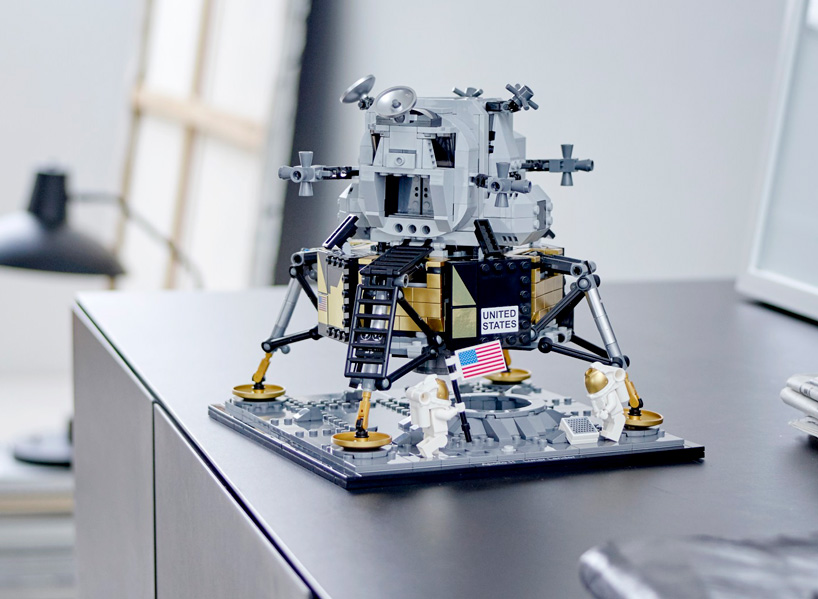 LEGO has collaborated with NASA to release a detailed replica of the apollo 11's lunar module, visiting NASA space centers to make sure the set was as true-to-life as possible. containing 1087-piece set features apollo 11's eagle lunar module in both its descent and ascent stages and comes fully equipped with a base plate modelled after the moon's surface complete with crater, footprints, and the US flag.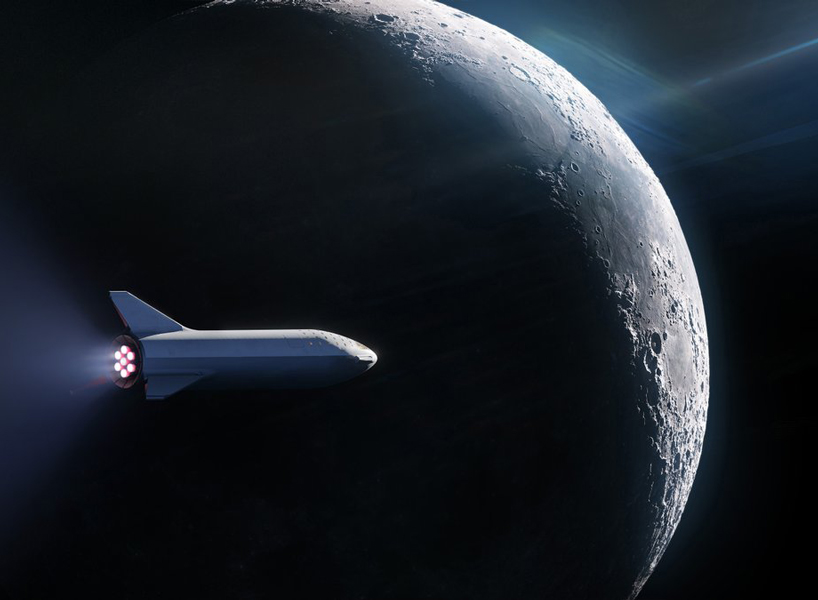 in september 2018, spaceX CEO elon musk announced that 42-year-old japanese billionaire yusaku maezawa would be the first private tourist to the moon. musk also revealed that the point of the trip would be to come up with a masterpiece, assuming the moon would be the perfect muse. at the time, musk said that maezawa would invite six to eight artists from around the world to join him on the trip. the mission, which is scheduled for 2023 has since released no further updates.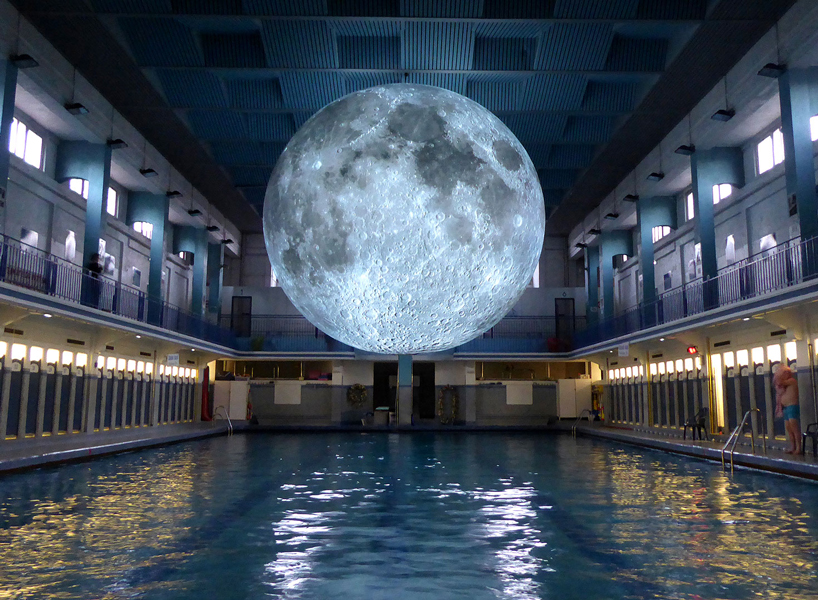 a seven meter diameter moon created by british installation artist luke jerram continues to travel the globe as part of its world tour 'museum of the moon'. the giant moon features 120dpi detailed NASA imagery of the lunar surface which, at an approximate scale of 1:500,000, represents 5km of the moon's surface within each centimetre of the internally lit spherical sculpture. so far 'museum of the moon' has taken shape at venues across the UK and europe, with each setting activating the site, creating an ongoing collection of personal responses, narratives and mythologies.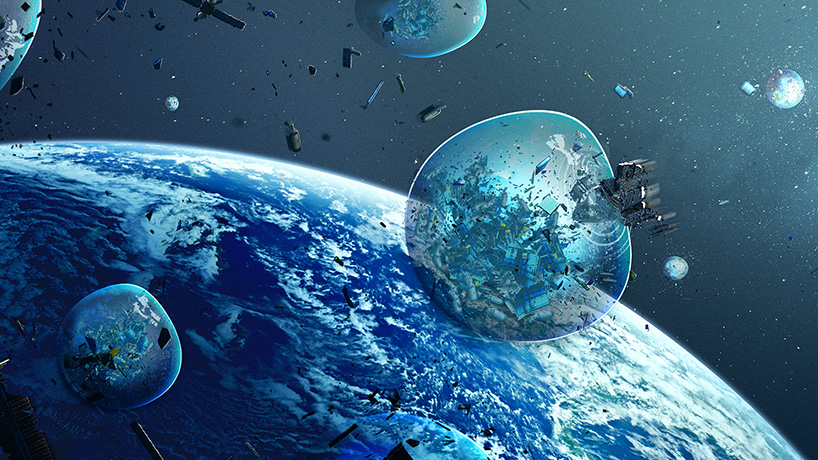 dutch artist and innovator daan roosegaarde and his team of designers and engineers have been investigating how to deal with space waste. in june 2018, his studio announced the start of a multi-year program to capture space waste and upcycle it into sustainable products. over the past months, roosegaarde has continued to investigate creative solutions for the 8.1 million kilos of space waste and launched a series of new creative solutions and future plans on january 19 at a special space waste lab symposium.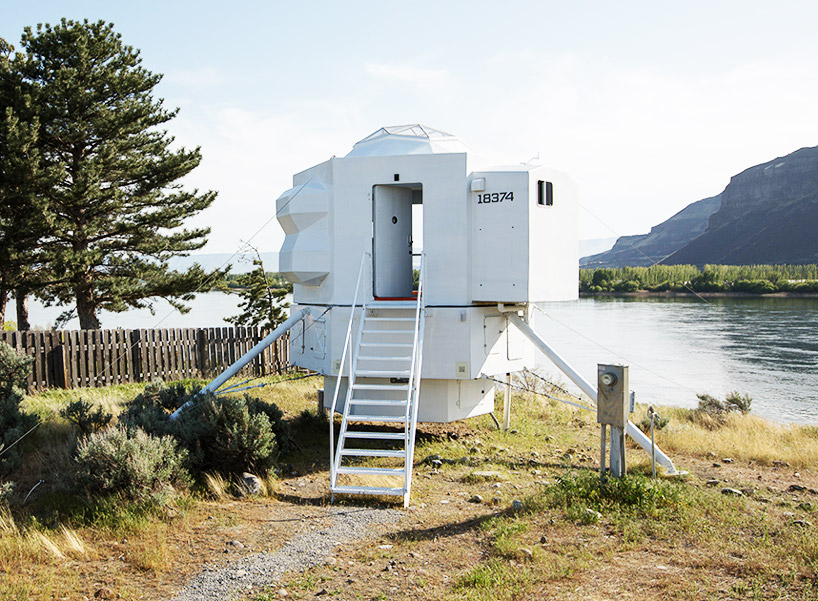 reaching 9 feet above the banks of the columbia river, architect kurt hughes modelled a hexagon-shaped micro home after apollo 11's lunar lander. elevated by three steel beams a staircase offers an entry point into the 250-square-foot home which comprises an open floor plan lit by a large geodesic dome skylight. a kitchen with stainless steel appliances occupies a small space near to a dining area which is situated by a window overlooking the river and the hillside. meanwhile a retro-styled mirror and semi-spherical basin styles a wash area just off the bathroom.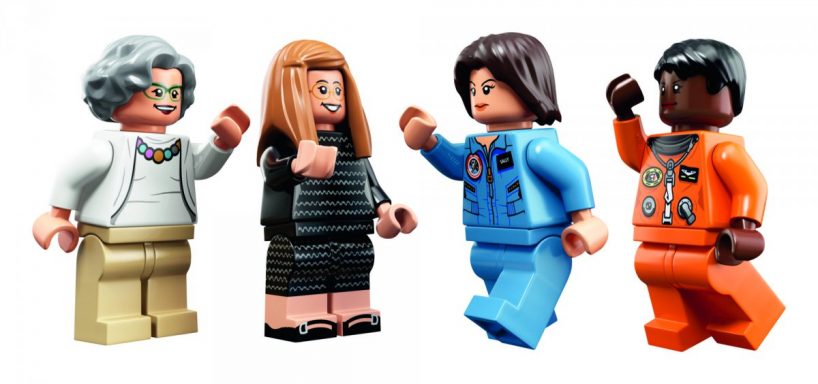 in 2017, LEGO announced it would release a 'women of NASA' set featuring four mini figurines of pioneering women from the space agency. the astronauts sally ride and mae jemison, the astronomer nancy grace roman, and the computer scientist margaret hamilton were all included in the set, was inspired by a member of its fan-sourced creation platform, LEGO Ideas. after receiving more than 10,000 votes, it triggering an automatic review by LEGO staff, which decided to manufacture and sell it.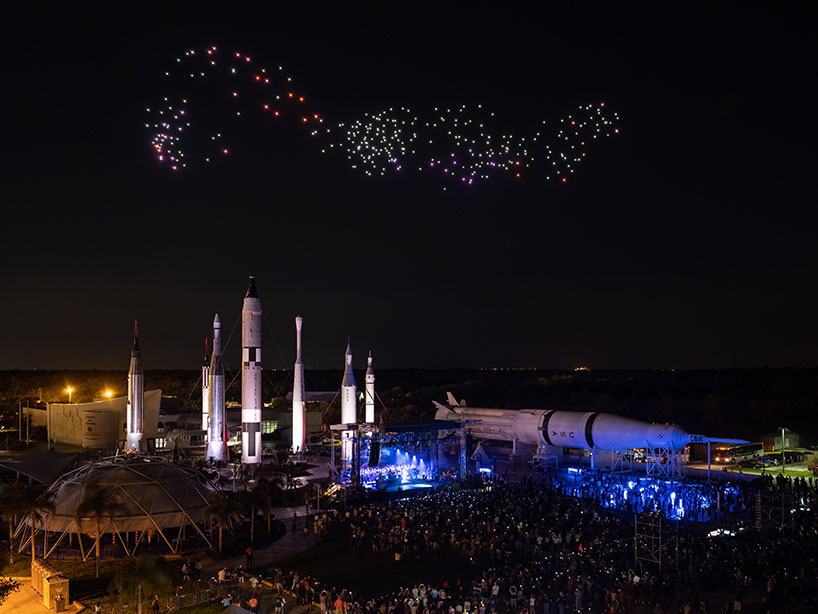 previously taking flight in the skies of amsterdam, miami, and the 'playa' at burning man, 'franchise freedom' by studio drift is a performative artwork that sees an autonomously-flying swarm of drones enact a hypnotic display of technological choreography. after more than 10 years of research into the natural swarm behavior of starling birds, the amsterdam-based artist duo created a biological algorithm that brings technological innovation to life.
jan 20, 2020
jan 20, 2020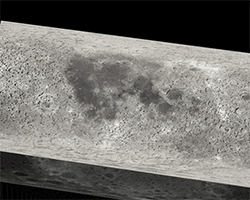 oct 07, 2019
oct 07, 2019
aug 01, 2019
aug 01, 2019
jul 30, 2019
jul 30, 2019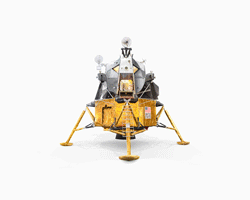 jul 22, 2019
jul 22, 2019
jul 22, 2019
jul 22, 2019
NASA
(109 articles)
apr 03, 2020
apr 03, 2020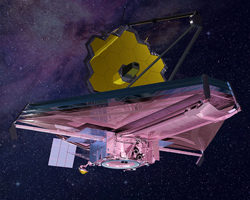 mar 30, 2020
mar 30, 2020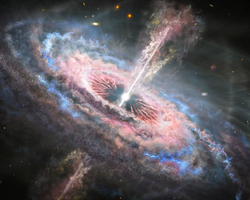 mar 23, 2020
mar 23, 2020
a diverse digital database that acts as a valuable guide in gaining insight and information about a product directly from the manufacturer, and serves as a rich reference point in developing a project or scheme.