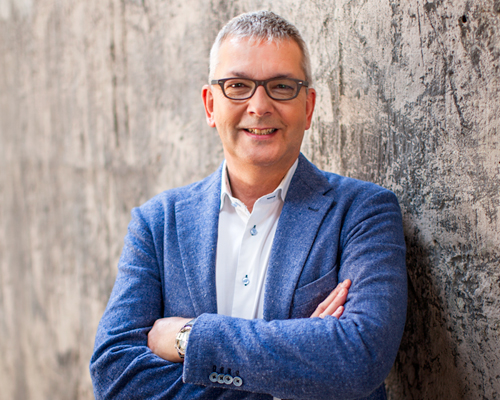 may 10, 2015
3M's chief design officer eric quint details the firm's creative vision
3M's chief design officer eric quint details the firm's creative vision
image courtesy of 3M
3M is highly regarded for its research and development in the fields of science and technology. the global innovation company stands to bring forth solutions to simplify and enhance our daily lifestyles, whose success would not exist without a commitment to developing products that have a deep emotional impact on users. 3M is focused on building a holistic approach to design that is inclusive of product, brand, graphic and interactive facets, with the purpose of transforming even the simplest of solutions into objects of desire. with a culture of creative collaboration, design holds a very important role for 3M, challenging the status quo and pushing new ideas forward in order to provide a better future on all levels. designboom interviewed 3M's chief design officer, eric quint, to find out what the firm's keys to success are, and his future design vision for the company moving forward.
designboom: what is your role as chief design officer at 3M?
eric quint: as chief design officer at 3M, I am responsible for driving design leadership as a vital creative platform for the enterprise. this involves the management of multi-disciplinary design teams that strengthen both innovation and brand experience for our customers. we are shaping the design culture at 3M, which requires creative talent management, design processes, tools and company-wide understanding of the value of design and how it can be delivered across the businesses and geographies of 3M. another task is to explore future areas of interest for the company, translating trend research into scenarios. my position sees me maintaining a conscious dialogue across the main stakeholders of the company, with design acting as the 'lighthouse' to help us navigate the future.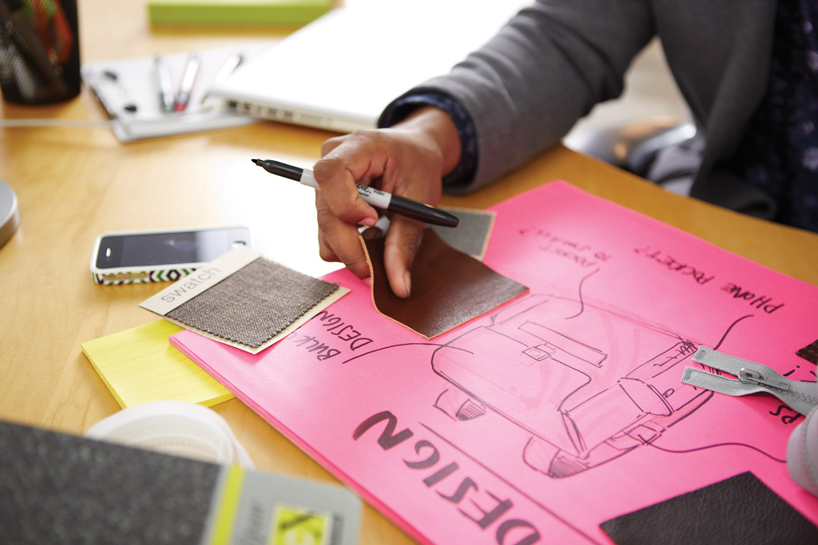 concept development at 3M
image courtesy of 3M
DB: 3M works across a range of industries. could you elaborate a bit on the skill set and expertise that your design team possesses?
EQ: the diversity of 3M as a company impacts the varied skill set and expertise we require for our design organization. this encompasses a community of creative professionals whose backgrounds reflect multiple design disciplines (e.g., strategy/research, product design, user experience, brand, fashion, packaging, etc.). as a creative driver of the 3M brand experience, design is applied to all manifestations and touch points of the brand that connect to our markets and consumers.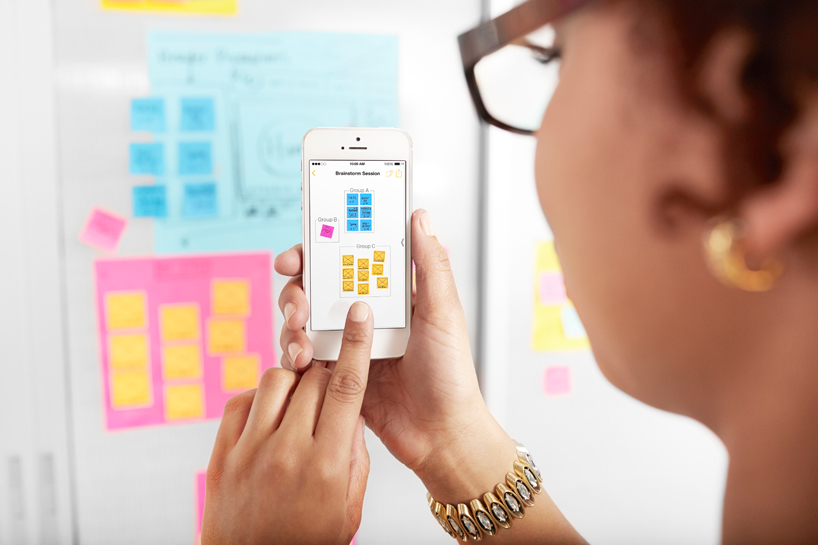 3M's post-it® plus iPhone app
image courtesy of 3M
DB: how has the creative development of 3M products evolved as a result of innovative technologies?
EQ: our 46 technology platforms are core to 3M's innovation, and we have thousands of scientists, engineers and technical professionals who constantly discover uncommon connections among these technologies to solve people's problems around the world every day. this process is always evolving, and collaboration between design, R&D, marketing and business is critical in order to keep this development moving forward. fundamental to the success of our design organization is what I call 'collaborative creativity,' ensuring that our team is constantly engaged in vibrant idea exchange across disciplines, to accelerate the path toward new and sustainable 3M solutions.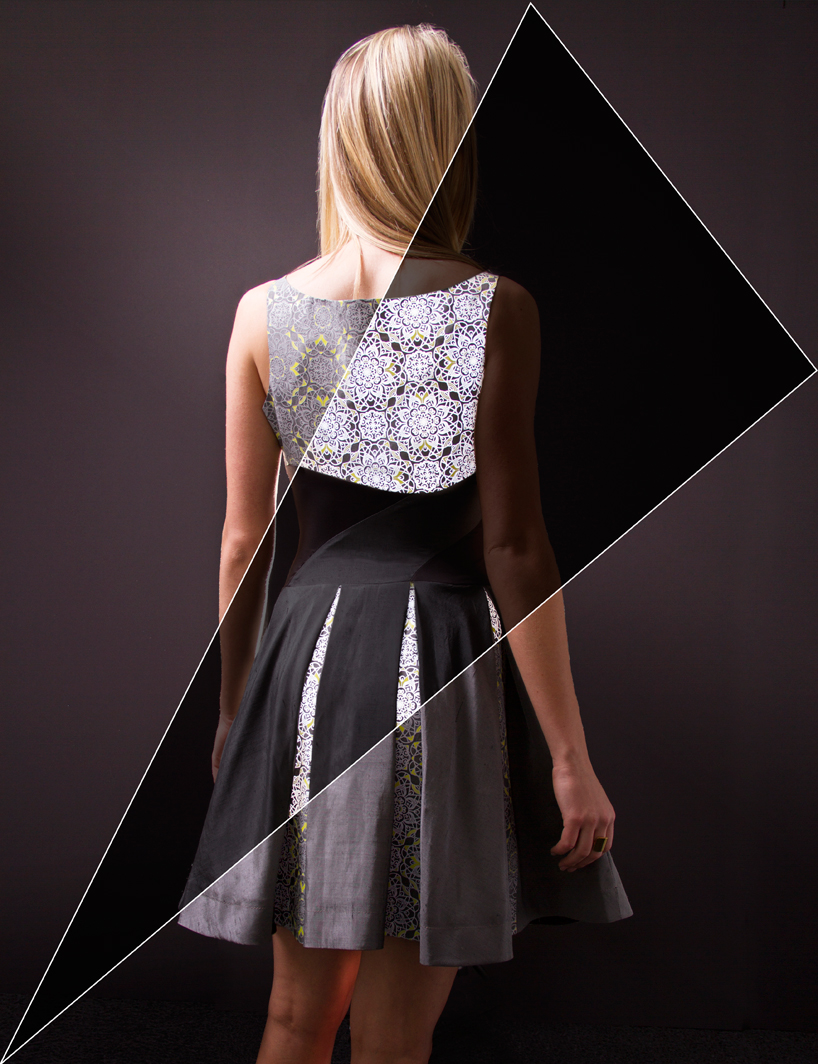 textile innovation that incorporates Scotchlite™ reflective material
image courtesy of 3M
DB: how much of your work would you say is divided between research and development?
EQ: the success of 3M's innovative culture relies heavily on the connections between departments within the company, along with the general culture of curiosity. so every day, in one way or another, design is connecting us with technical colleagues in research and development, whether in the laboratories or at the executive management level. this is not just about relationships; it's about partnerships, and creative collaboration – an integral job requirement to work at 3M design. design is involved in both the short term to develop solutions entering the market every day, as well as the longer term context of research to explore how future technologies can impact people's lives.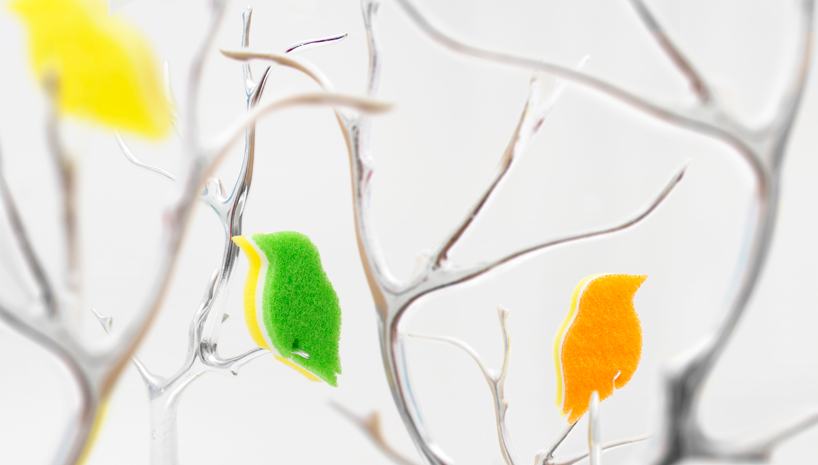 Scotchbrite™ birds
image courtesy of 3M
DB: how much of 3M's innovation is a result of companies approaching you with a detailed design brief; and how much of it extends from internal R&D as a response to general industry needs?
EQ: since the design sector at 3M is still under development and relatively young, the majority of innovation is a result of a solid approach successfully driven by the R&D department. the contribution of design has to be seen as an enrichment of this approach, translating customer insights into solutions that build emotional connections to our markets through our brands.


digital visualization of the new 3M design center
image courtesy of 3M
DB: can you share some of the particularly challenging projects you are currently working on?
EQ: the big project I'm working on right now as CDO is the development of our new 3M design center. this will have a tremendous impact on our design culture and creative output, providing the 3M design talents with an opportunity to collaborate and connect across our businesses, functions and geographies more effectively. the new design center will also have an impact on how we engage with other parts of the company… having the right governance, structure and talent in place for value creation that aligns with 3M's vision and business strategies.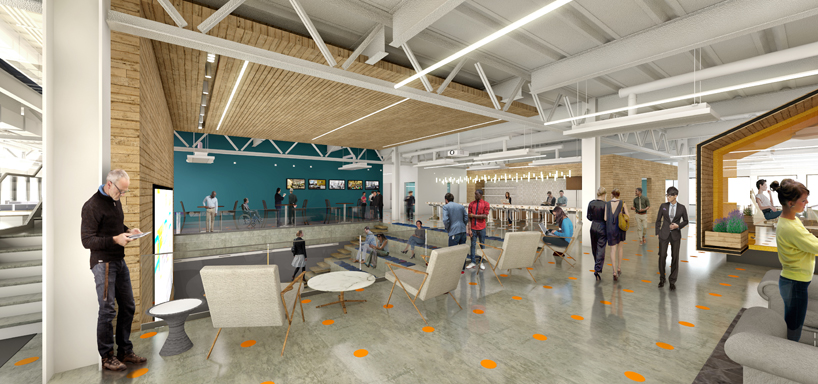 digital visualization of the new 3M design center
image courtesy of 3M
DB: what would you say are 3M's main keys to success?
EQ: innovation within design and beyond, driven by collaborative creativity. we work diligently to maintain an atmosphere where the cross-pollination of new ideas and diverse perspectives is active, reflecting the heritage of our company. we also focus on building a community of design talent that is achievement-oriented, insight-based and human focused. we're fortunate enough to have amazing technologies to work with at 3M. with the right creative talent to drive design programs forward, we believe we can develop solutions that have a positive impact on people and the world.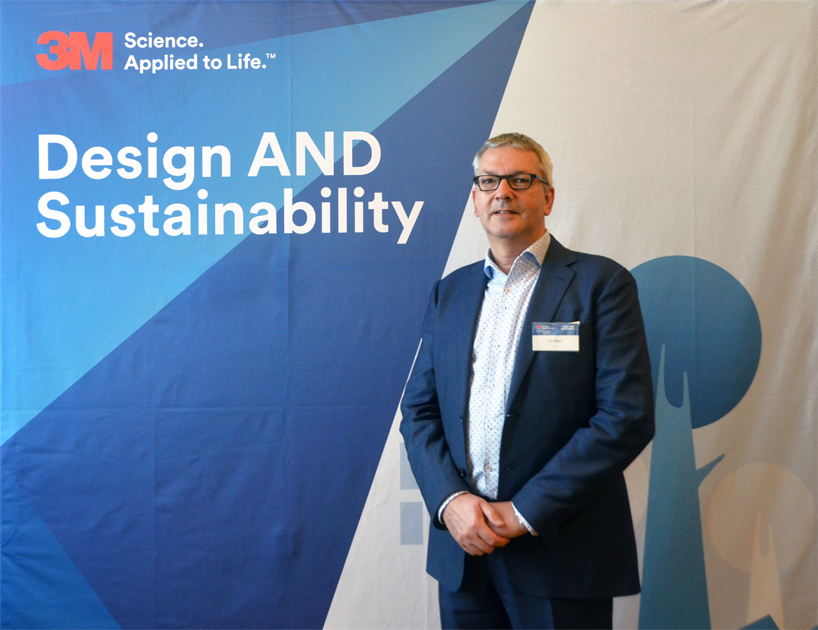 eric quint at a 3M design and sustainability event in milan
image © designboom
DB: what is your future vision for the design industry in terms of developing new materials?
EQ: like many other industries, design moves at the pace of change. every day, technologies are converging, human behaviors are changing, and the physical and digital worlds are blending. we are no longer just designing products, we are designing experiences. as creative translators of insights into solutions, designers must actively work to apply design thinking to problem-solving to stay in lockstep with these changes. of course, this impacts the tools we use, processes we drive, the materials and technologies we apply, and ultimately…the experiences we create.
apr 15, 2020
apr 15, 2020
mar 25, 2020
mar 25, 2020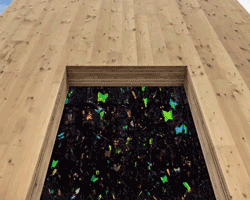 apr 09, 2019
apr 09, 2019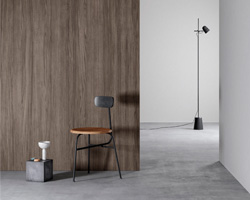 apr 22, 2018
apr 22, 2018
apr 05, 2017
apr 05, 2017
jul 30, 2016
jul 30, 2016
a diverse digital database that acts as a valuable guide in gaining insight and information about a product directly from the manufacturer, and serves as a rich reference point in developing a project or scheme.