on the occasion of the milan design week 2017, 3M design have collaborated with internationally-renowned designer, patricia urquiola, to create a sparkling and engaging outdoor installation, embedded with architecture, design and science. based upon the belief that behind every memory, there is a story, and behind every story, there is a memory worth protecting, the exhibit, titled 'a capsule of memorabilia', captures the memories of guests and protects them with high importance. it enhances 3M design's smart, safe and sustainable NOVEC™ products – initially a molecule invented for fire, environmental degradation and ageing protection – to help defend, clean, preserve and cool additional electronics and data storage systems.

the space is located at the superstudio più in the tortona district
all images courtesy of 3M design
'it is exciting to be at milan design week to share the magic of 3M material sciences to celebrate design and explore innovative possibilities that make people's lives better,' said eric quint, 3M chief design officer. 'we have partnered with studio urquiola for this installation and together explored what's possible through material science – reminding the world of the importance of protecting our collective memories.'

eric quint, 3M chief design officer
located at superstudio più in the tortona district, 3M design's 'a capsule of memorabilia' welcomes guests through a curtain of glistening silver strips into a shaded space with a one-of-a-kind photo booth. here, visitors can snap irreplaceable shots with friends, colleagues, and other design enthusiasts using the components of a camera submerged in NOVEC™ fluid. these types of memories define who we are and with a click of a button, enables people to share them on social media using #3Mprotectmemories.
'the qualities of the NOVEC™ products are fascinating and triggered our collaboration to express a bigger story in an experiential way,' said patricia urquiola, founder of studio urquiola. 'the collaboration with 3M design was inspiring because we shared similar values and a vision about how design and architecture can amplify the qualities of magic materials, and in this case how they can protect our memories in to the future.'
patricia urquiola has created the installation to unite elements of architecture, design, technology and the innovative 'magic of materials' during the perfect occasion – the milan design week. although seen as very experimental, the stand is dedicated to guests, providing a meaningful experience and capturing a treasurable moment of their time in the design capital. the space is open throughout the week, running from 4th to 9th april.

the camera components and date storage systems are submerged in NOVEC™ fluid
'a capsule of memorabilia' installation follows 3M design's previous collaboration with the italian architect, stefano boeri, at the milan design week 2016. named the 'urban tree lounge', tall plants of 3M dichroic film 'leaves' were suspended from a canopy of reflective film. the exhibit created a fascinating setting of kaleidoscopic wonder, where the issues of sustainability were at the forefront.

the images are displayed on the installation's large screens

pictures can then be shared across social media with a simple press of a button

the displays are kept cool within the pool of NOVEC™ fluid

patricia urquiola, founder of studio urquiola
image © alessandro paderni
jul 30, 2016
jul 30, 2016
apr 17, 2016
apr 17, 2016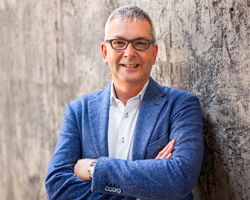 may 10, 2015
may 10, 2015
jul 23, 2017
jul 23, 2017
jun 11, 2017
jun 11, 2017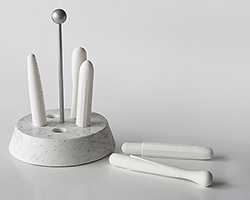 jun 07, 2017
jun 07, 2017
nov 20, 2016
nov 20, 2016
oct 20, 2016
oct 20, 2016
sep 25, 2016
sep 25, 2016
jul 24, 2017
jul 24, 2017
jul 24, 2017
jul 24, 2017
jul 24, 2017
jul 24, 2017