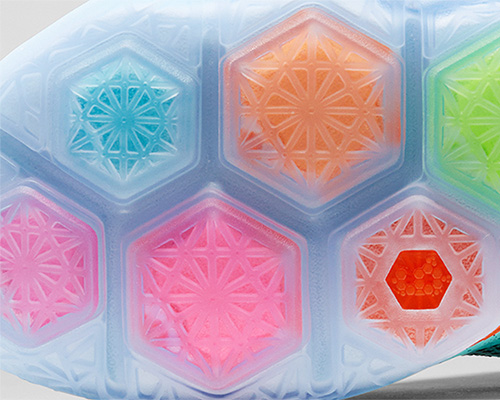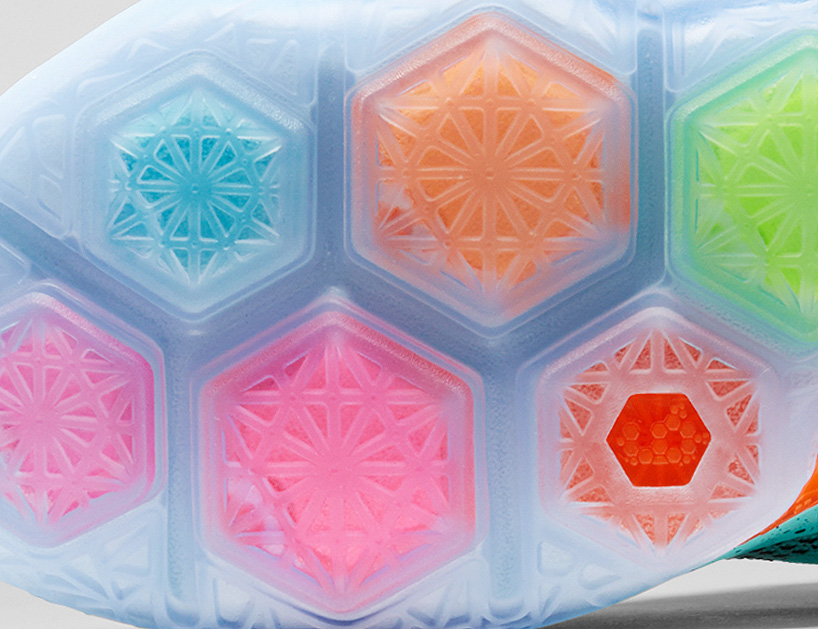 sep 29, 2014
a closer look at hexagonal NIKE zoom air
a closer look at hexagonal NIKE zoom air
almost twenty years on from its introduction the popular NIKE zoom air cushioning system has undergone another significant transformation – in the form of nature's strongest shape, the hexagon. here we take a closer look at NIKE's newest cushioning innovation that will feature on selected training and basketball shoes.
NIKE zoom air, first released in 1995 and is made from strong tensiles of fabric that are bound to the top and bottom of plastic air units – creating a thin but springy sole, considered an ideal combination by many professional basketball players. over the last two decades NIKE have continued to develop zoom air, with notable design advances coming by way of the lebron signature series – for example the lebron 10 was the first to feature a full-length, visible NIKE zoom unit. but while the soft bouncy feel of the sole has been widely celebrated some players felt the sole didn't offer enough flexibility for the quick changes in direction made while playing basketball.
enter hexagonal NIKE zoom air – which made its debut on the recently unveiled NIKE lebron 12 shoes. with this new approach to zoom air NIKE are cutting the sole into hexagonal sections. this allows for the same springy NIKE zoom air sole, but with greater flexibility, which gives more stability to the wearer when making those quick cuts on the court.
how hexagonal NIKE zoom air works
the hexagonal sectioning not only offers more flexibility but it also makes for a lighter shoe. the modular nature also allows NIKE designers to use pressure mapping and sport-specific impact data to place the zoom cushioning where it best serves the athlete – the forefoot. the focus for maximum cushioning typically was in the heel but this new application serves the athlete who spends more time pivoting and exploding during intense exercises.
NIKE has noted that athletes will also benefit from the new technology during training drills and in addition to being used on the lebron 12, hexagonal NIKE zoom air has also been implemented to NIKE's latest training shoes: the NIKE zoom hypercross trainer and the NIKE zoom fit agility (both shown below).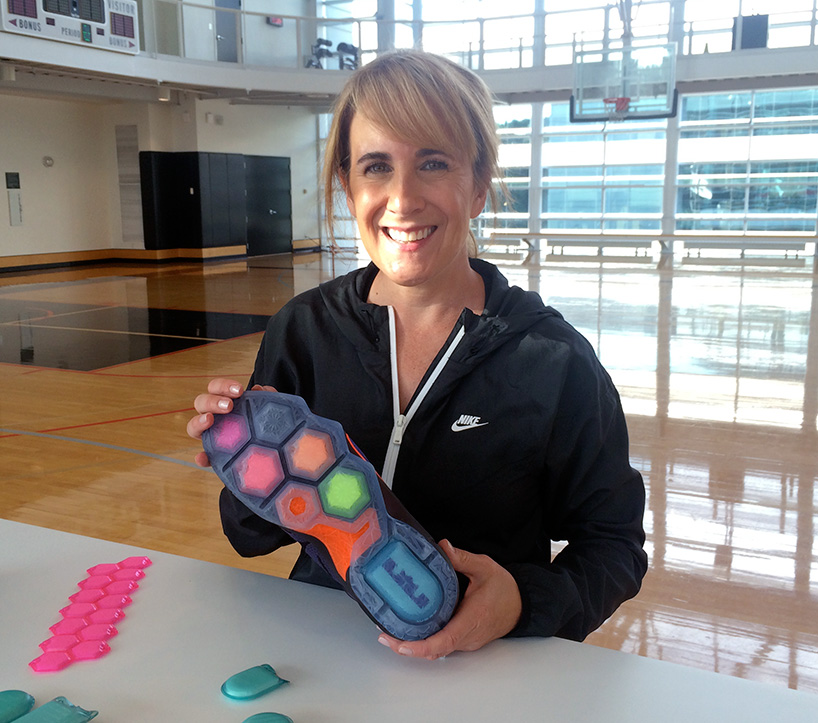 taryn hensley, director of the NIKE cushioning innovation team
image © designboom
at the launch of the lebron 12 designboom spoke to taryn hensley, director of the NIKE cushioning innovation team:
'because of the powerful, intense way lebron plays basketball he really pushes his shoe to the limit. the feedback and data we got from him when we started designing the lebron 12 was that he wanted the same, snappy, low profile cushioning that the zoom offers but with greater flexibility for quick cuts and powerful drives.'
'our goal was to break the cushioning down into sections that could be tailored to the information we got back from foot pressure maps and other data from the NSRL [NIKE sports research lab]. a big challenge came in developing an outsole that accommodated the zoom air pads – we couldn't just 'butter over them' with rubber – we needed to work hard to find a solution where you still let you feel the benefits of zoom air, but at the same time allow for the deep grooves that provide the improved articulation. for me, the way the sole fits together has been one of the most satisfying aspects of developing hexagonal NIKE zoom air.'
'this technology allows easily for crossover into other sports lines because you're essentially mapping cushioning to the foot based on what it naturally wants to do. you can see we've already begun applying hexagonal NIKE zoom air to training shoes – because you have that same intense, multi-directional movement in training that you have in basketball.' – taryn hensley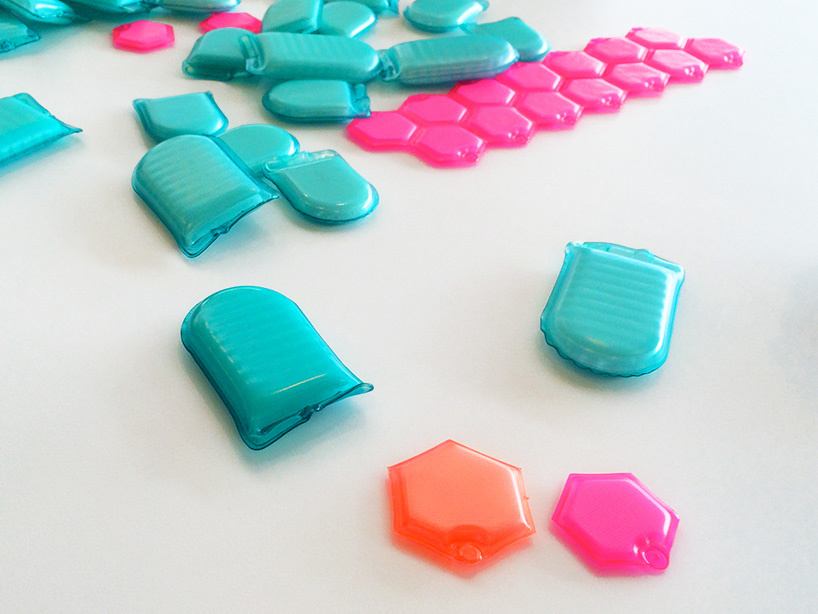 heel and hexagonal NIKE zoom air pads from the lebron 12 shoe
image © designboom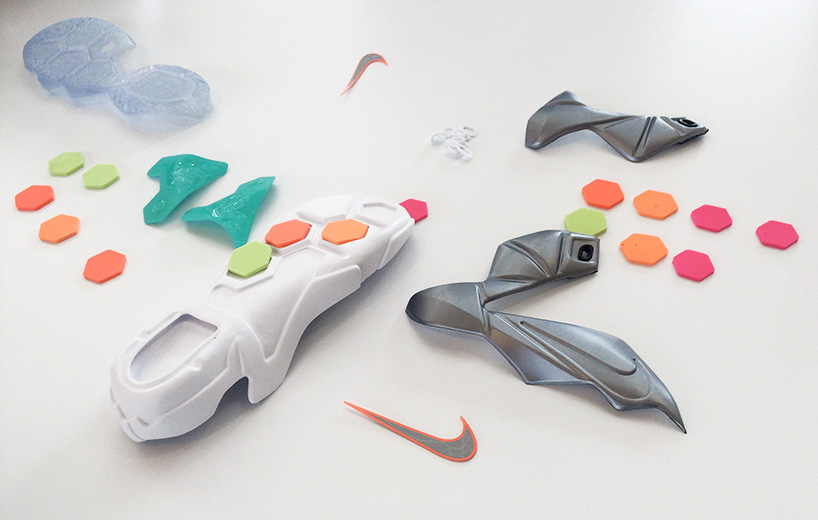 lebron 12 shoe elements – see our report on this shoe »
image © designboom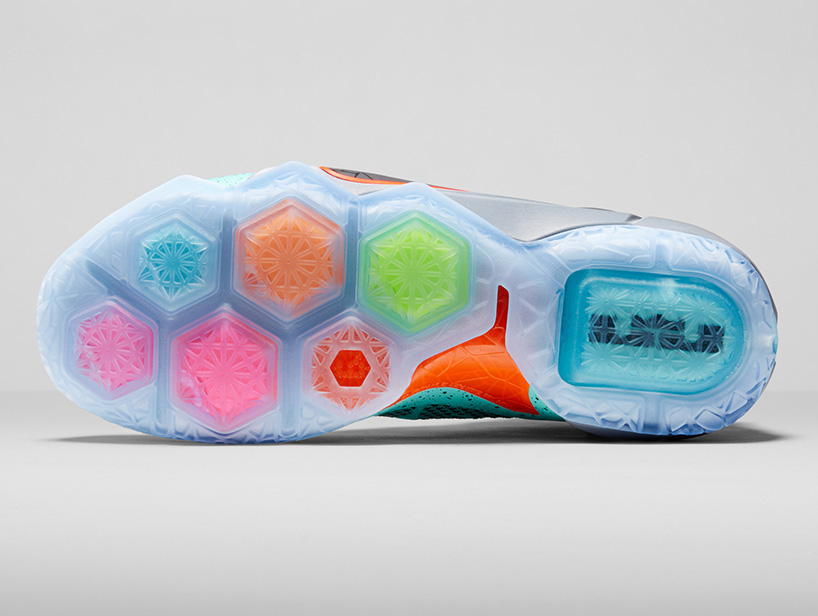 NIKE lebron 12 basketball shoe – features five visible, hexagonally-shaped nike zoom air bags in the outsole that enhance natural motion while providing accelerated explosiveness with each step.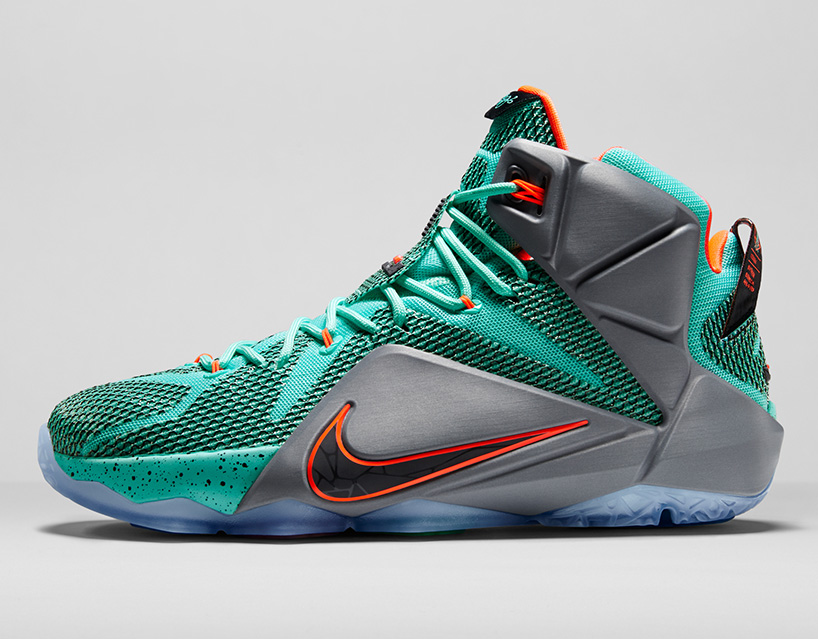 NIKE lebron 12 basketball shoe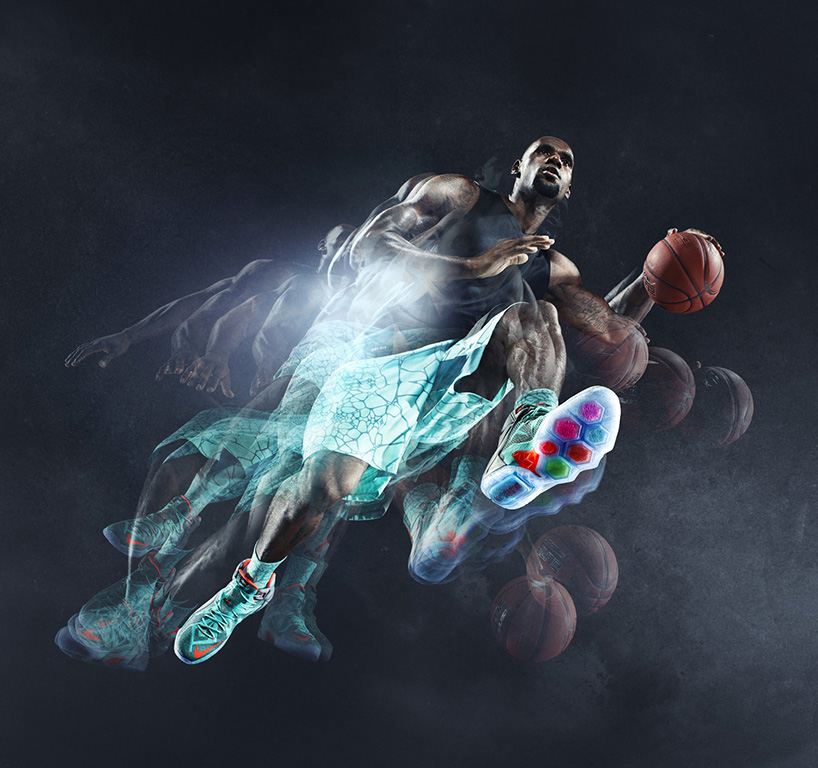 NIKE lebron 12 basketball shoe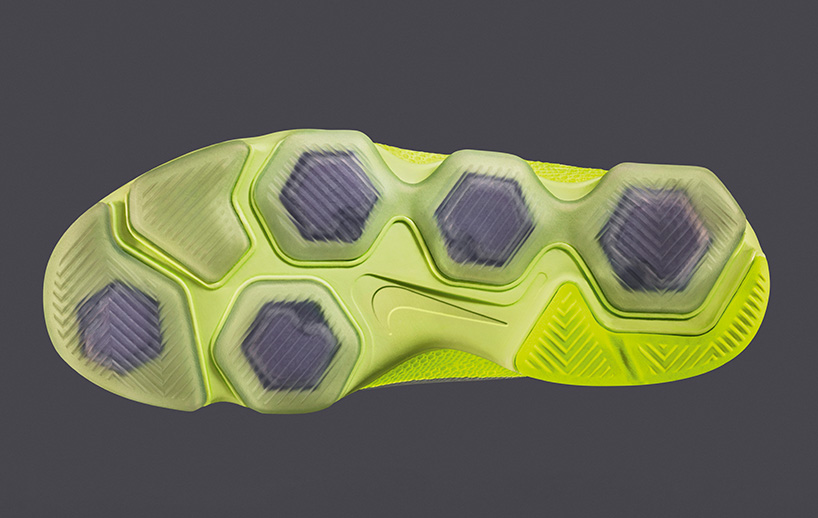 NIKE zoom fit agility – traditional NIKE zoom applications often don't provide the flexibility that female athletes demand in the gym. to solve for this, designers broke the NIKE zoom air in this shoe into independent air bags, allowing the shoe to flex in multiple directions. each bag is placed in hexagonal rubber pods and strategically positioned where the female athlete needs cushioning most.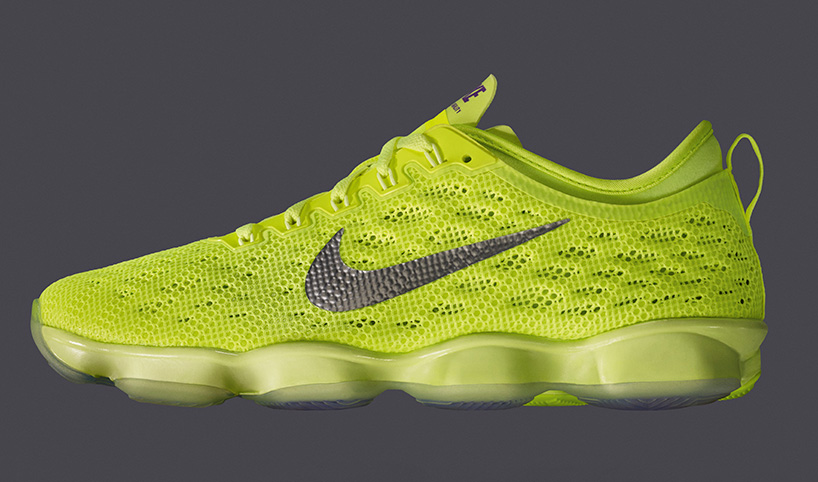 NIKE zoom fit agility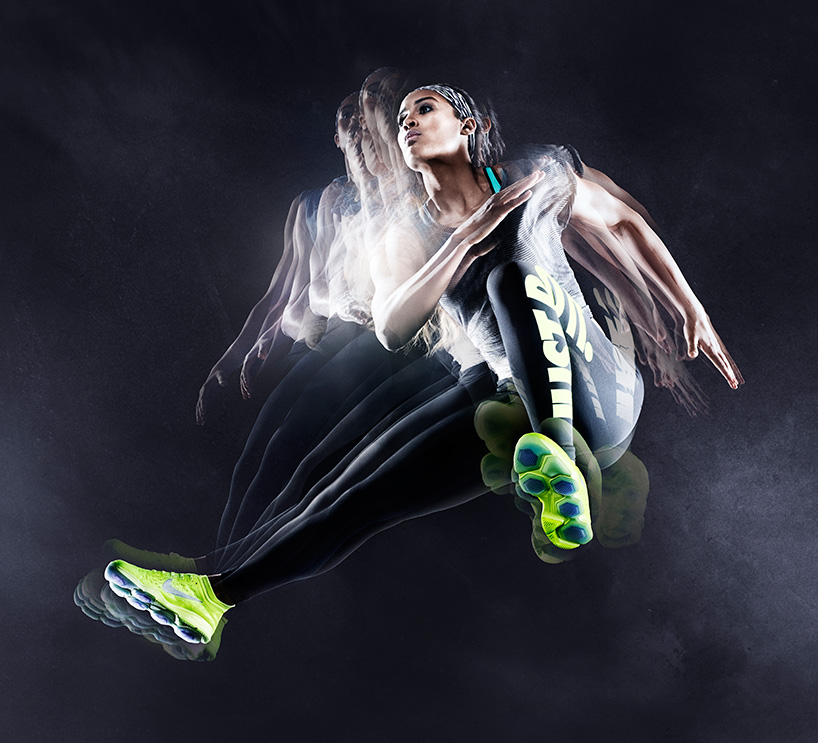 NIKE zoom fit agility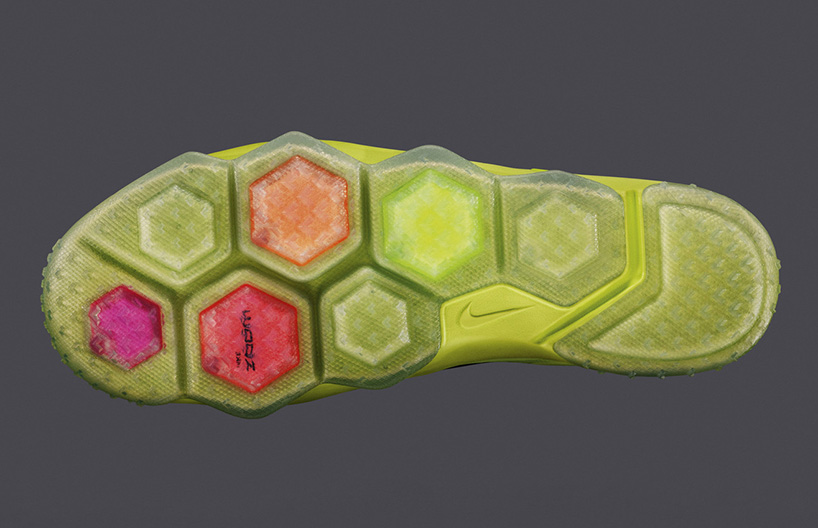 NIKE zoom hypercross trainer – utilizes this new hexagonal zoom air cushioning system to deliver a fast and responsive feel while also getting the athlete lower to the ground for increased stability. four specifically-placed visible hexagonal zoom bags provide low-profile cushioning in the forefoot, and crafted flex grooves in between allow for greater articulation. this low and flexible design promotes natural motion tuned for training.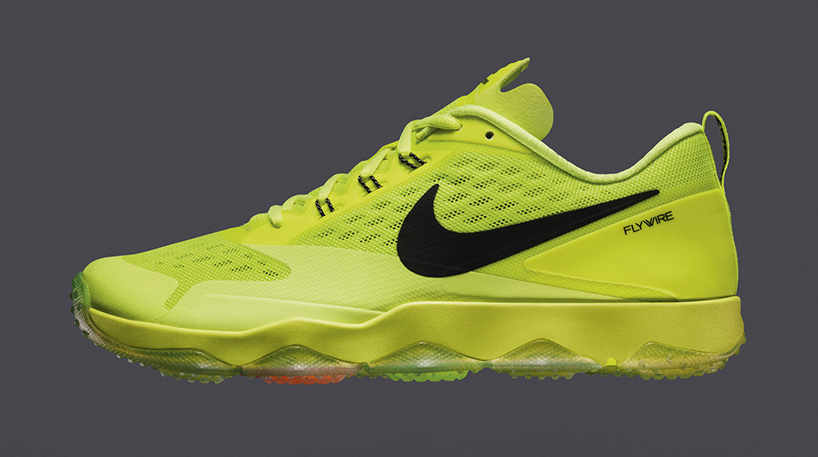 NIKE zoom hypercross trainer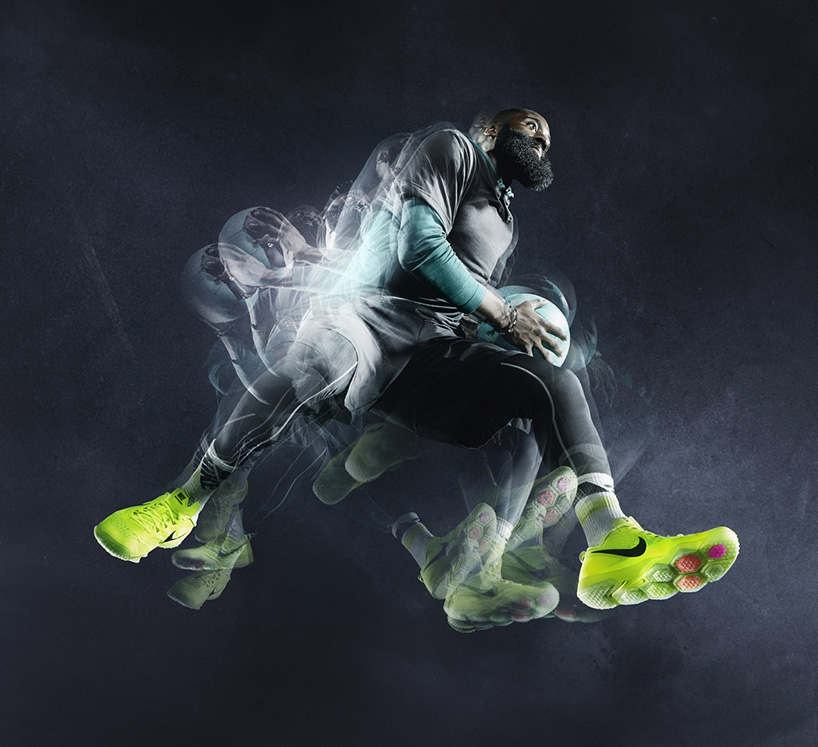 NIKE zoom hypercross trainer
read our recent interviews with NIKE designers:
mark parker »
eric avar »
martin lotti »
tinker hatfield »
tobie hatfield »
paul francis »
nathan vanhook »
NIKE
(183 articles)
jul 25, 2019
jul 25, 2019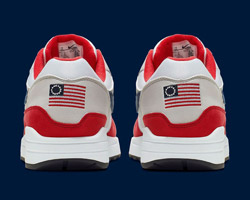 jul 03, 2019
jul 03, 2019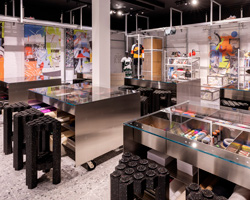 may 31, 2019
may 31, 2019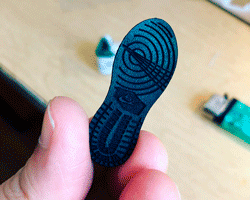 may 19, 2019
may 19, 2019
may 10, 2019
may 10, 2019
apr 23, 2019
apr 23, 2019
jul 28, 2017
jul 28, 2017
dec 12, 2016
dec 12, 2016
oct 24, 2016
oct 24, 2016
a diverse digital database that acts as a valuable guide in gaining insight and information about a product directly from the manufacturer, and serves as a rich reference point in developing a project or scheme.