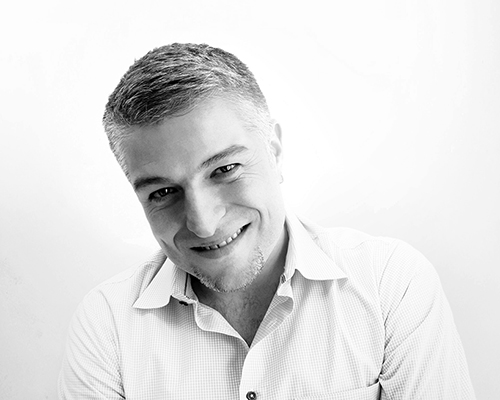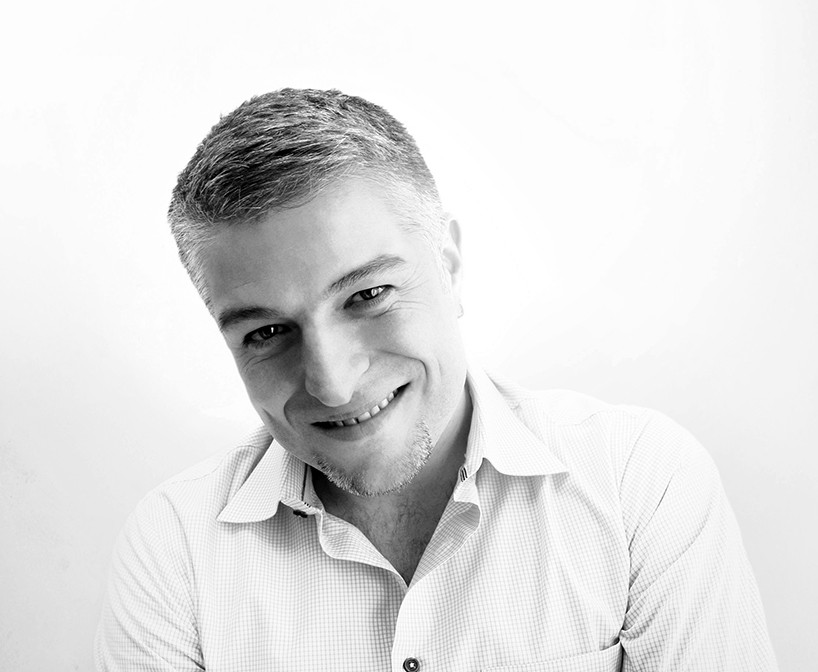 aug 07, 2015
interview with graphic designer adam larson of adam&co
interview with graphic designer adam larson of adam&co
adam larson is the founder and creative director at adam&co. a multi-disciplinary creative studio specializing in brand identity, art direction and design. the studio collaborates with a wide range of arts, entertainment, and lifestyle clients to create tailored design solutions and authentic brand experiences.
designboom: what originally made you want to become an graphic designer?
adam larson: I think being in art school at the same time as the graphic rush of the early 90's influenced me the most. inspiration didn't exist online in the way that it does today. I found inspiration in book stores, record stores, and magazine racks. stacks on stacks of beautifully designed physical objects combining type, music and images. vaughn oliver, chip kidd, david carson, storm thorgeson, matt mahurin, and dave mckeon.
I majored in illustration with a focus on painting and photography, because I didn't really even know what graphic design was at the time. sharing studio space with the design majors opened my eyes to the idea that you could have a career making the things I was already obsessed with. I then took a handful of design classes as electives, but most of what I know about design I taught myself.
after graduation I moved back to boston, had two part-time jobs, and started a freelance business working with local non-profit arts organisations. I developed a portfolio of work that landed my first full-time job as an illustrator and animator at a startup game company. that followed by my dream job as an in-house designer at indie label rykodisc. an acquisition cut that short, and from there I moved to razorfish. dot.boom. dot.crash. and eventually landed in advertising. I spent 6 years at arnold worldwide in various design roles, all while maintaining a steady freelance business on the side. eventually I realised it was time to go out on my own.
in 2007 I started adam & co. and have been operating as a studio of one since. in addition to working with clients directly, I also collaborate with a network of other creative professionals and agencies on various projects.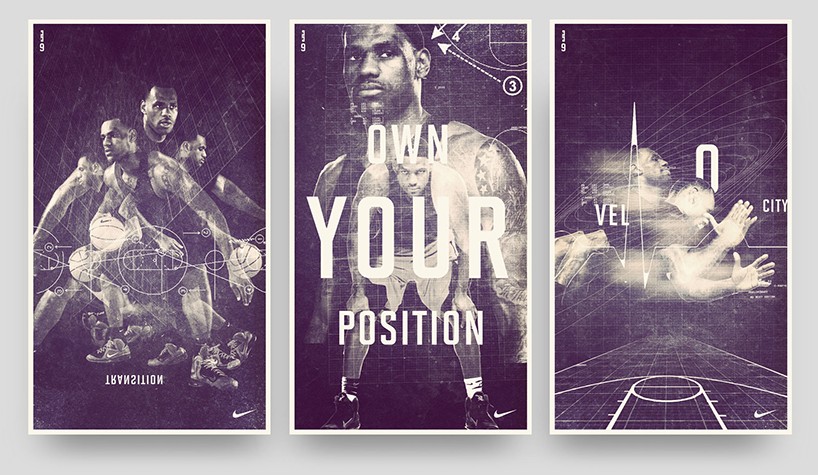 lebron campaign for nike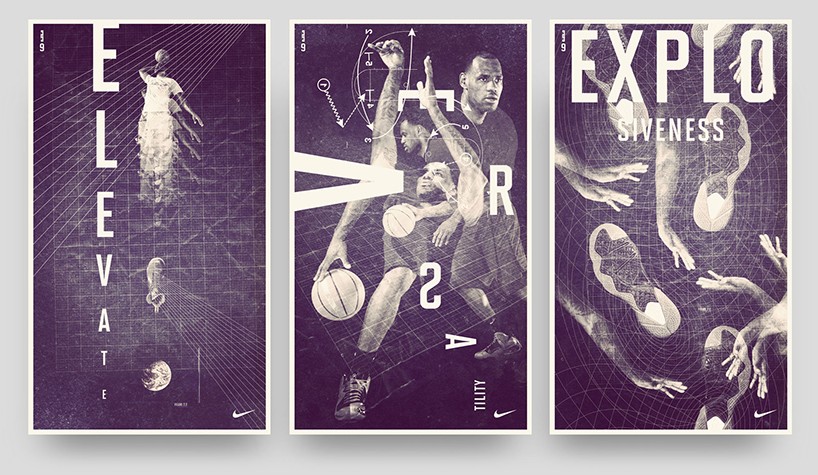 lebron campaign for nike
DB: how would you describe your approach to design?
AL: I'd say that it's fairly human, both rational and emotional. every project truly is different, so I always seek the balance between creativity and resonance as it applies to the task at hand. I'm pretty straightforward when it comes to process. I don't have an elaborate design manifesto or anything like that. quite honestly, most of it relies on clear communication and trusting your gut instincts. which is hard to defend sometimes, but it's true.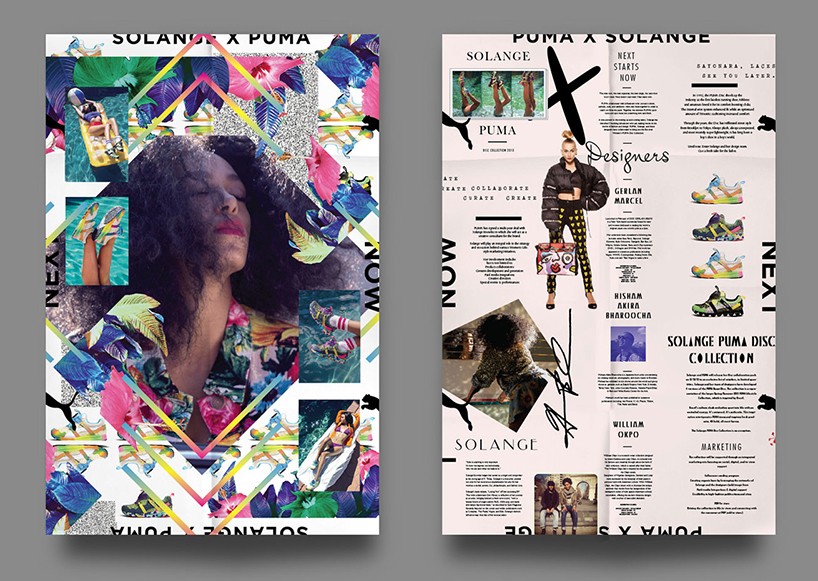 puma x solange campaign identity 
DB: who or what has been the biggest single influence on your way of thinking?
AL: it's hard to narrow it down to a single influence. being interested in art at a young age definitely shaped my thinking, how I approach things and how I see things. it has always challenged me to accept and, at times adopt different ways of looking at things. specifically dada, surrealism and conceptualism.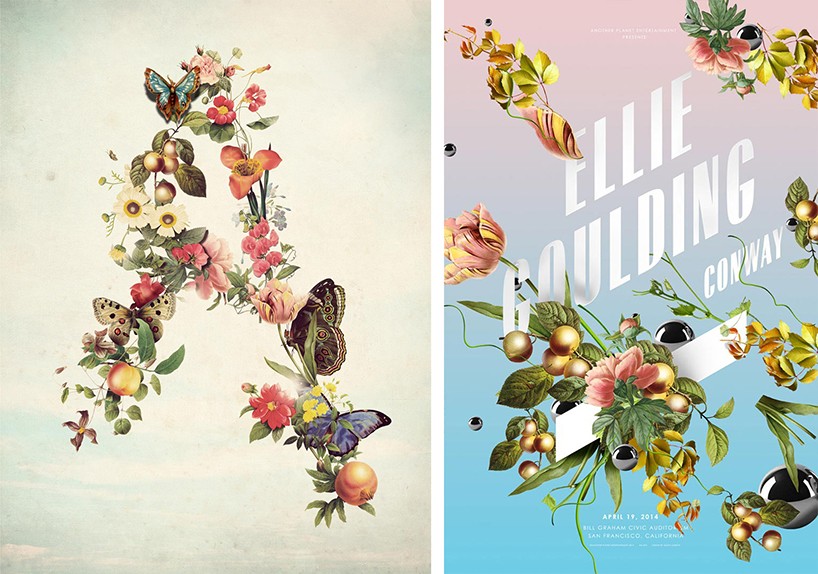 poster for ellie goulding concert
DB: has anyone or anything recently challenged your views on graphic design?
AL: I recently moved to london which has definitely influenced my views on graphic design. it's a whole new world of exposure comprised of different conversations, insights and reference points with a more global influence. it's been healthy for me creatively.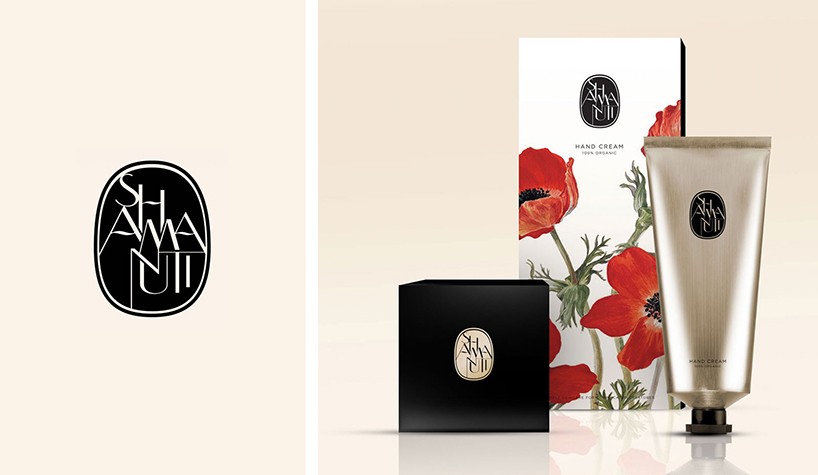 shamanuti identity and packaging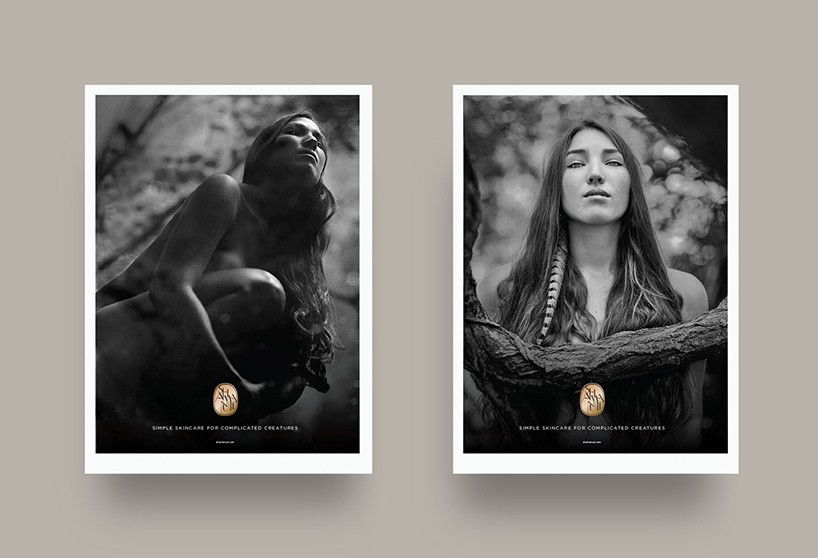 shamanuti campaign imagery
DB: what would you say is your strongest skill and how have you honed that skill over the years?
AL: rapid conceptualisation. once I receive an assignment, or even a potential assignment, the ideas come thick and fast. I let them evolve in my head until it's time to sit down at the computer. when I finally do, I have a clear vision and strategy in mind. it's like mental sketching.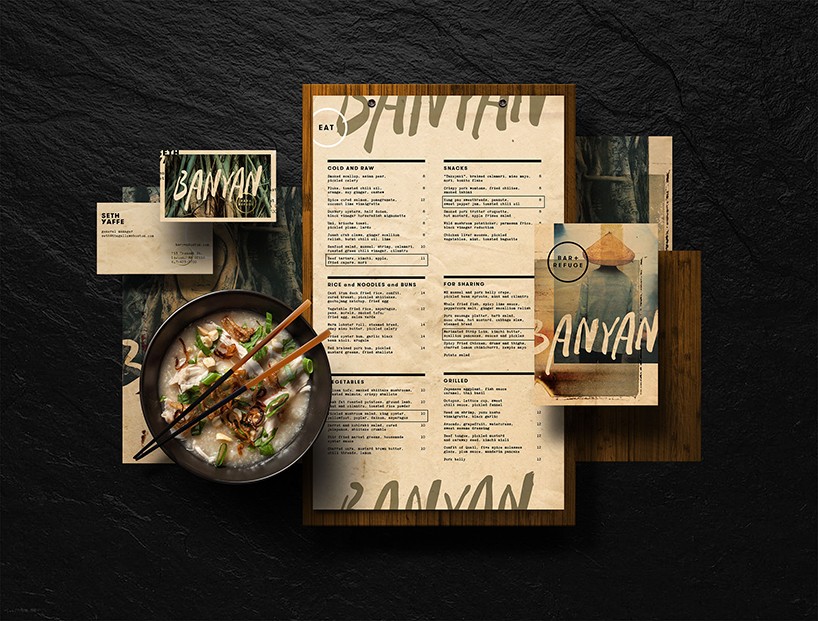 banyan identity and applications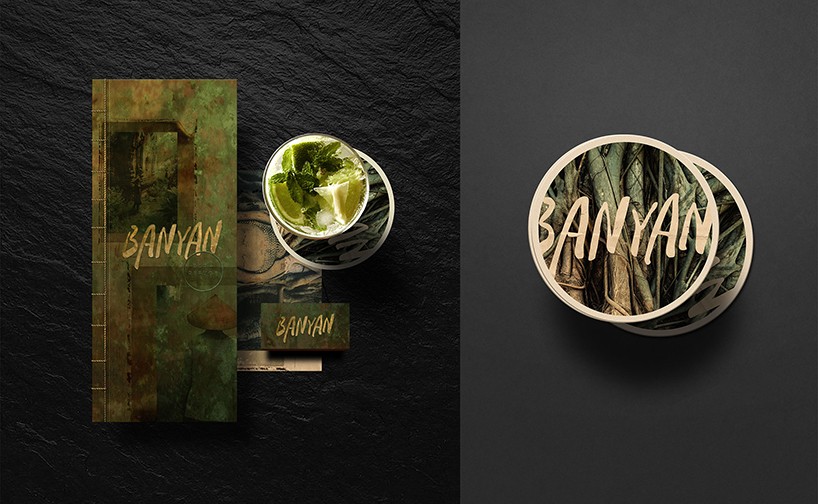 banyan identity and applications
DB: what type of brief or project do you enjoy working on the most and why?
AL: realistic ones. it doesn't matter the client, the industry, or the scope, for me its about a reasonable brief that sets forth realistic goals with the proper budget to support them. of course I'm always looking to be challenged as well, but I find the most successful projects and collaborations are those that are designed to succeed from the onset.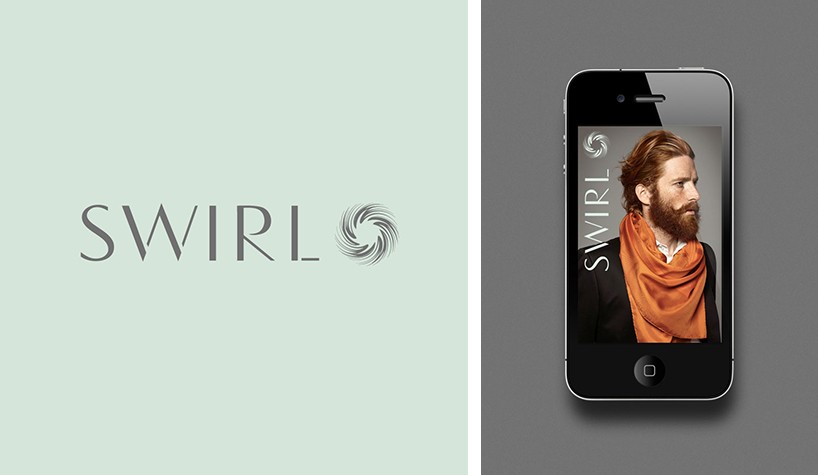 swirl identity and campaign imagery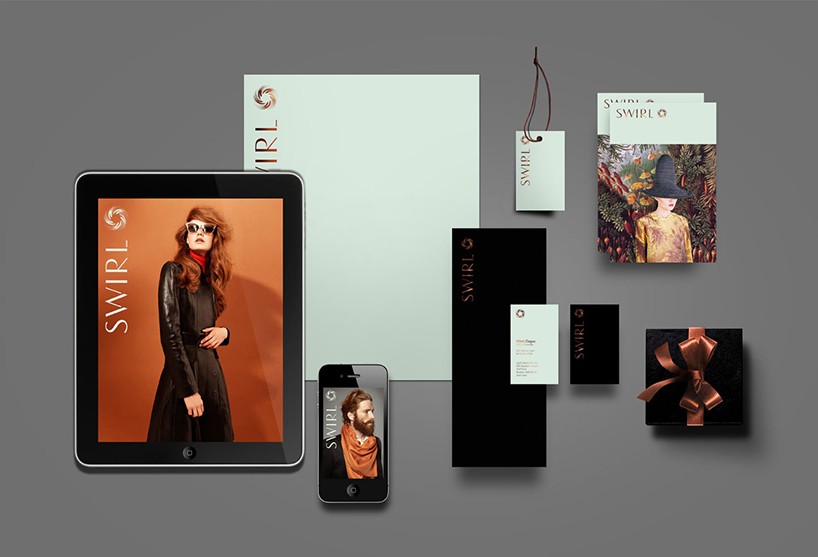 swirl identity and applications
DB: what are your thoughts on specialisation vs generalisation?
AL: I'm a fan of both. I think being a specialist is an amazing thing. who better to call for a job than someone who has dedicated most of their life to perfecting a specific skill. but being more of a generalist myself, I enjoy the flexibility of working in different capacities across disciplines and industries. I tend to learn more that way and I find that each project brings something unique to the next.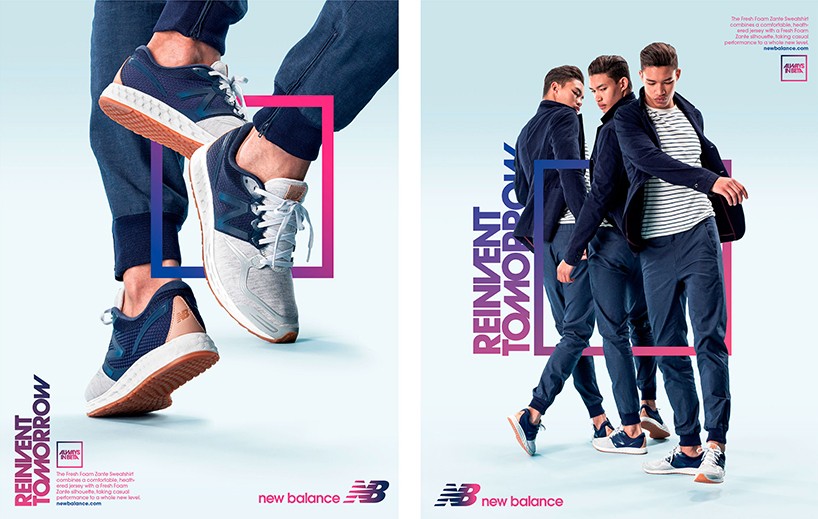 campaign direction for new balance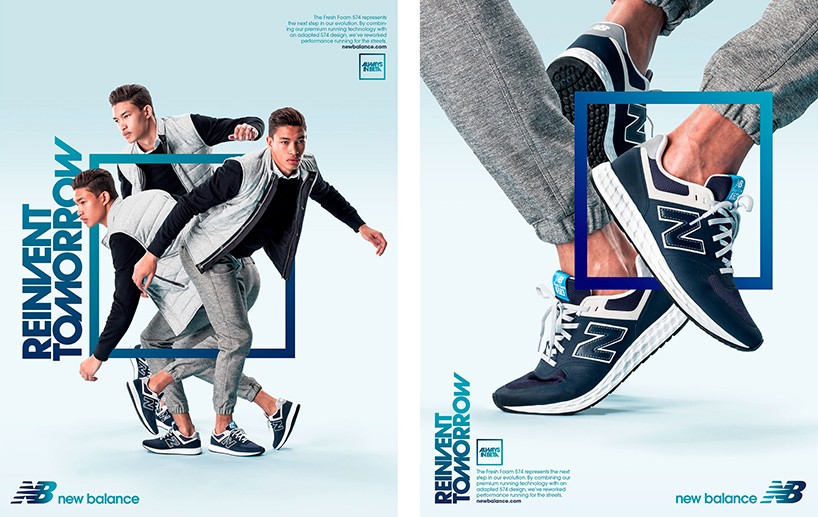 campaign direction for new balance
DB: how do you think online design resources have influenced the graphic design being produced today?
AL: I have mixed feelings on this topic. one part of me feels the internet has flattened graphic design. turned it into a lazy sea of boring, appropriated ideas. the other part sees it as a limitless source of inspiration, information and connectivity which has both challenged us and enabled us to evolve creatively. either way, I'm glad it exists. I wouldn't be able to do what I do, as I do, without it.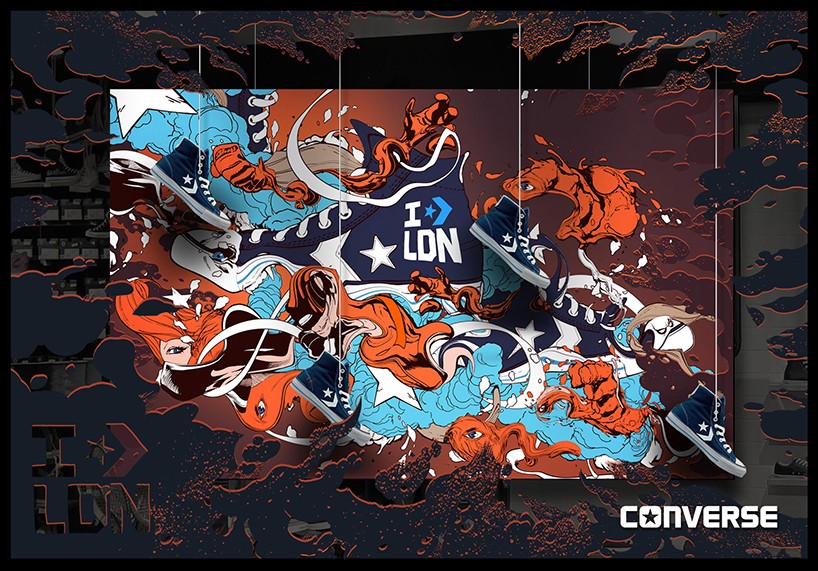 converse campaign direction and illustration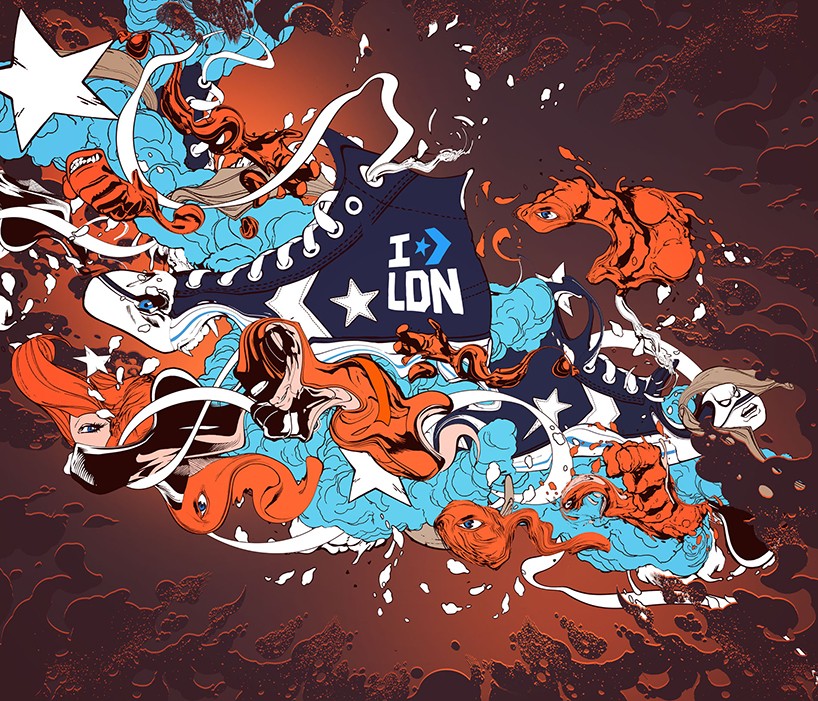 converse campaign direction and illustration
DB: what are you currently fascinated by and how is it feeding into your work?
AL: presentation. it's not everything, but it does help to sell ideas, and that's what I get hired to do, essentially. recently I've been pushing the level of presentation in my work and it has had a very positive effect. I'm able to instil trust in my clients earlier on in the process and get to a solution more fluidly.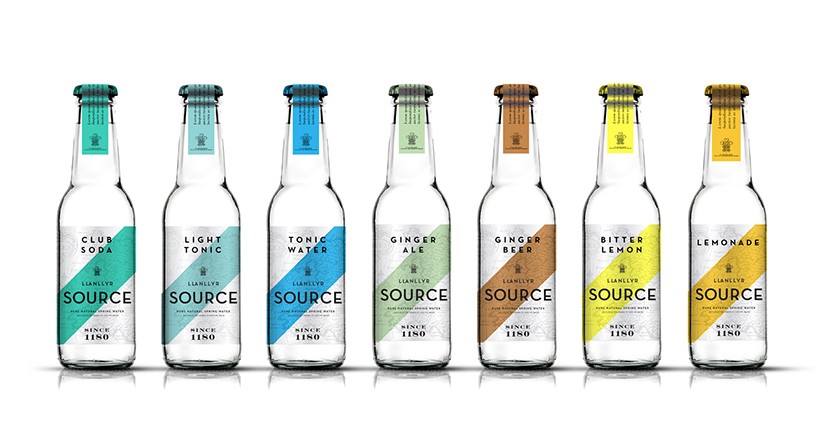 packaging for source water
DB: what are you passionate about besides your work?
AL: I literally just made this list the other day, predating any knowledge of this interview:
art, fashion, people, pop culture, history, science, space, music, beer, wine, cooking, baking, eating, whiskey and hot cars.
DB: what's the best piece of advice you have heard and repeat to others?
AL: life is not a dress rehearsal.
just do it. (i know…it's a tagline. but seriously, it really is good advice.)
DB: what's your personal motto?
AL: be present with your truths.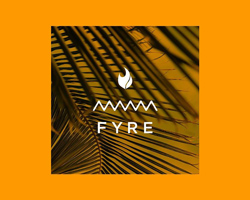 feb 10, 2019
feb 10, 2019
jun 21, 2018
jun 21, 2018
may 17, 2018
may 17, 2018
oct 04, 2017
oct 04, 2017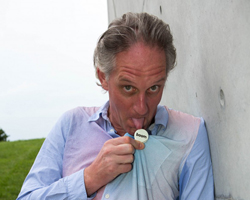 jul 29, 2016
jul 29, 2016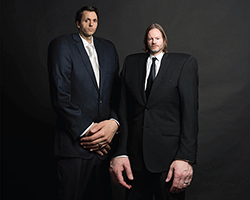 feb 21, 2016
feb 21, 2016
a diverse digital database that acts as a valuable guide in gaining insight and information about a product directly from the manufacturer, and serves as a rich reference point in developing a project or scheme.