in 2011, alberto alessi — president of the italian design company alessi — bought 'cascina eugenia', a farmhouse surrounded by vineyards located in pratolungo (italy) that has been neglected for half a century. through research, alessi discovered that vineyards had existed in the area since the ninth century… and together with his love for wine, this discovery was just the beginning of alessi's new venture in winemaking.
'for many years I indulged in the fantasy of producing good wine on lake orta,' says alberto alessi. 'even though I was totally absorbed by my main job as responsible of an italian design factory, I've always had this fantasy in a corner of my heart. so when I knew that the cascina eugenia in pratolungo was on sale, I realized that the time had come, and that a new adventure was about to begin.'
the video above shows the biodynamic agriculture, the signora eugenia e il passero solitario team's laborious process of hand-picking the harvest, transporting the grapes in small batches to the cellar where they were pressed and put in vats and barrels for fermentation.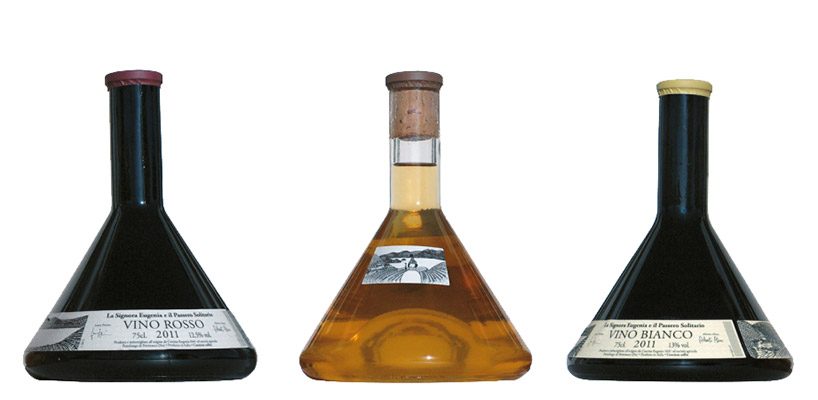 then came the fun part, for a designer: creating the bottle itself. the trio of wines from pinot noir and chardonnay grapes are enclosed in conical glass bottles
understanding that he could apply his managerial and design knowledge into the wine industry, alberto alessi debuted la signora eugenia e il passero solitario, a trio of wines enclosed in conical glass bottles, inspired by leonardo da vinci's vitruvian man and entitled 'leo'. the bottle's shape is archetypal, similar to the lacrimarum (a container for tears from roman times) and has been created by alberto alessi himself.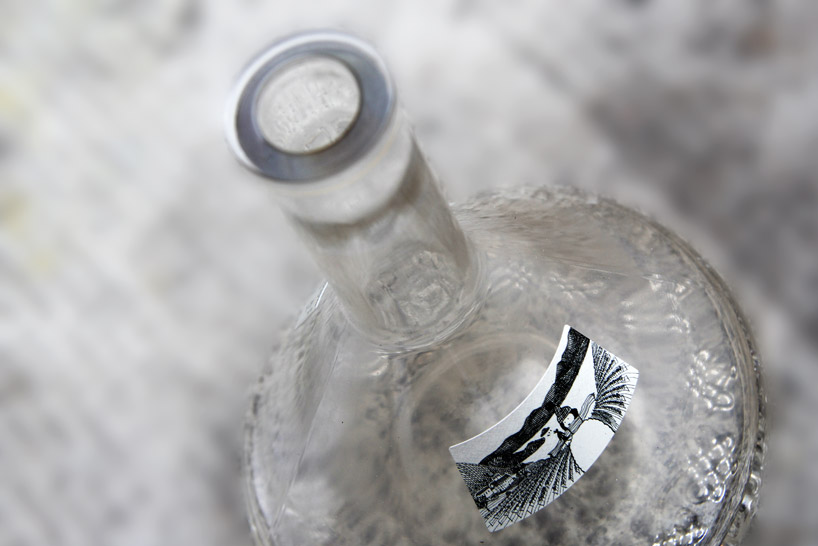 the pattern on the bottom of the bottle references da vinci's knots
image © designboom
early bottles were blown with slightly rounded bases which made them unstable. therefore the use of punts on the heel of many glass bottles were introduced by glassblowers — to make sure the bottle could stand upright and there wasn't a sharp point of glass on the bottom. now most bottles are of course machine-made and punts no longer serve this structural function. the pattern on the bottom of 'leo' references leonardo da vinci's knots, one of his favorite decorative motifs which appear in many of the artist's paintings and in today's mass production, prevents the hot glass from sticking to the conveyor belt.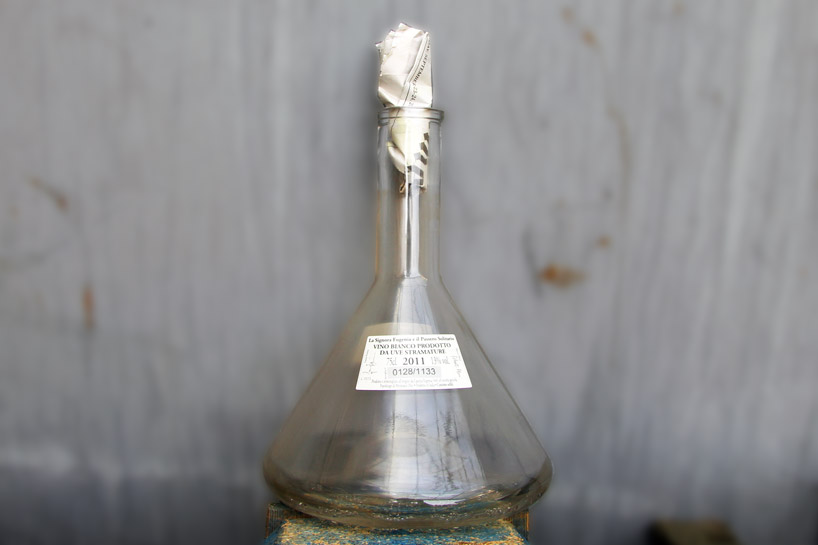 the 'leo' bottle has been designed to be not thrown away – designboom kept it and will definitely re-use it for many other applications
image © designboom
by applying alessi's design know-how into the bottle, they are hoping consumers will keep them after drinking the wine and reuse them as vases, candlesticks, decanters, or as whatever comes in handy. 'as a wine consumer, I've always been surprised at the amount of time and energy required to dispose empty bottles,' says alberto alessi. 'the empty bottle, an object not without dignity, and indeed often having a highly aesthetic quality but inexorably destines to a sometimes laborious disposal, is an ethical issue for people like me who work in the world of objects.'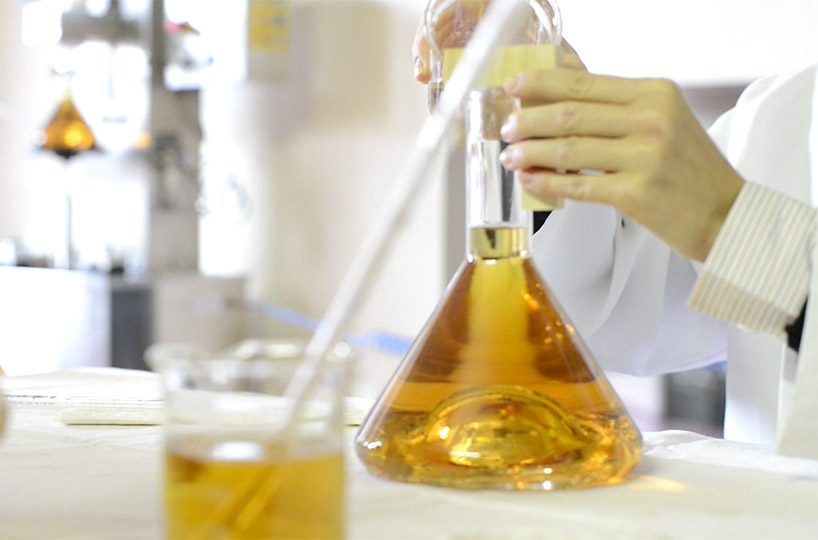 the bottles resemble a laboratory flask
catalan designer martì guixe developed the identity, the logos, the labels, the packaging… and storytelling.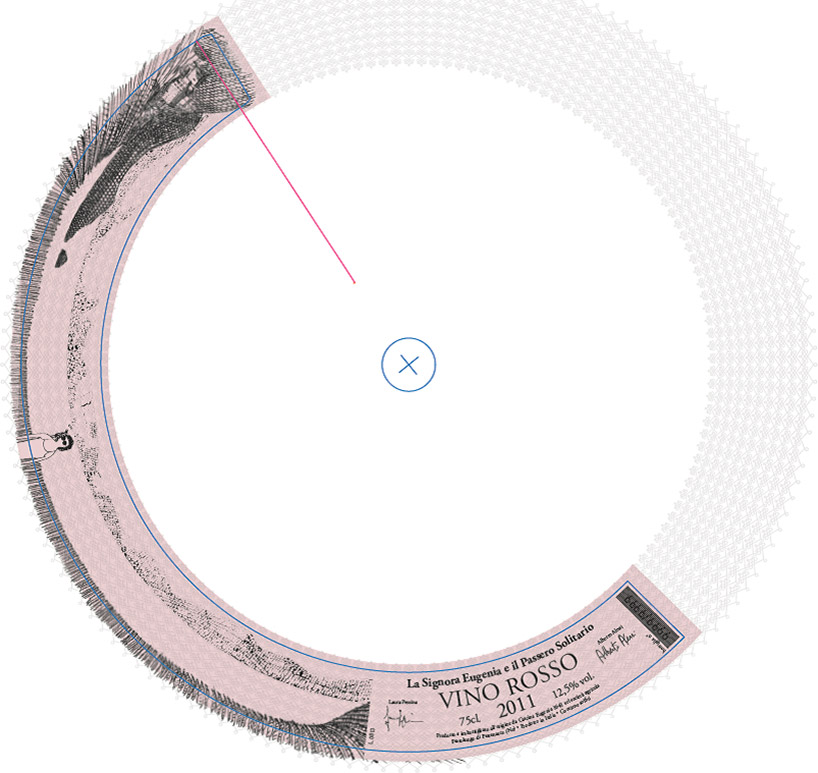 the etiquette is designed by martì guixe and signed by alberto alessi himself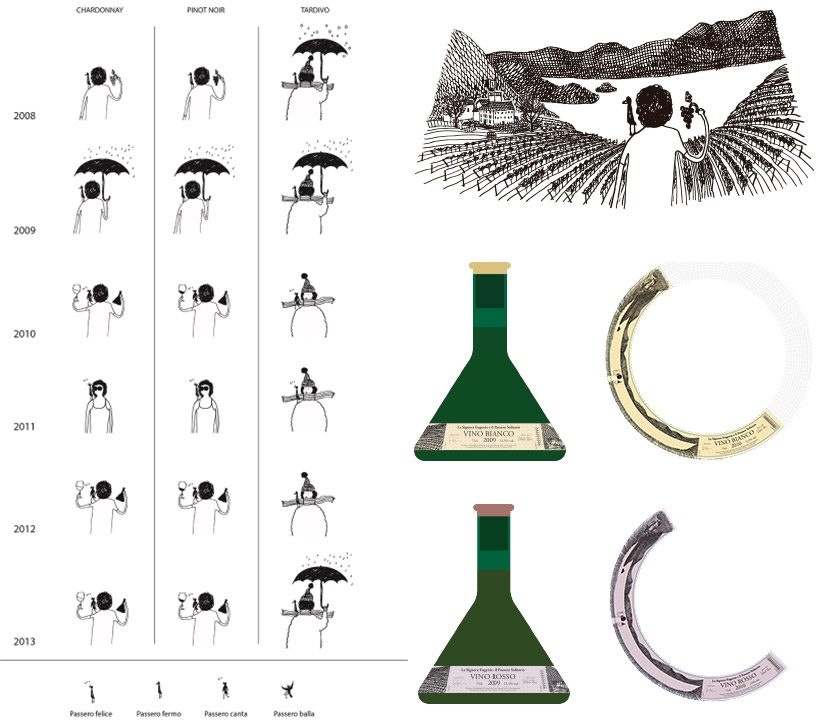 drawings by martì guixe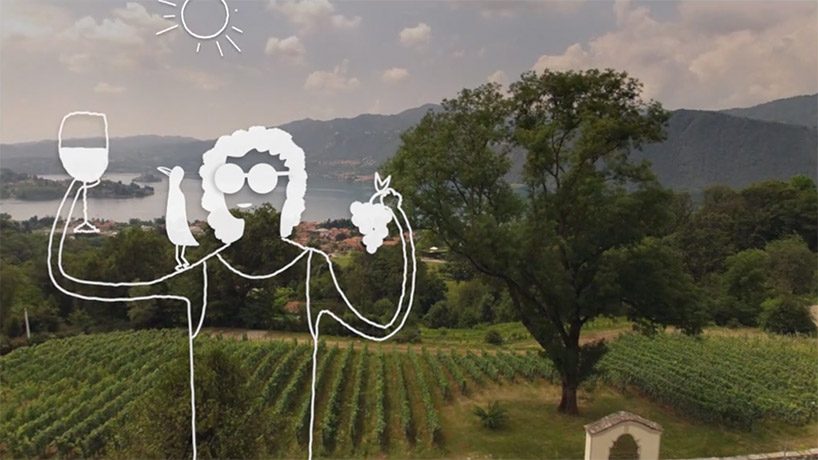 drawing by martì guixe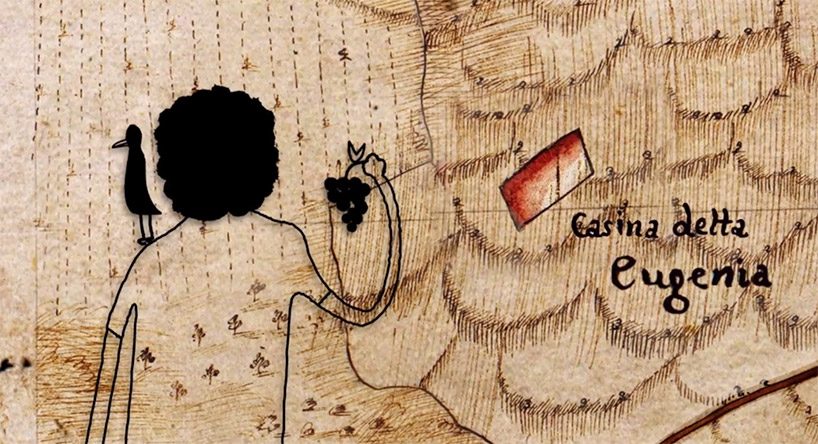 the labels present a lady looking towards the lake with a sparrow on her shoulders
drawing by martì guixe
bottles are stored horizontally for a reason: to keep the cork moist and prevent air from getting into the bottle.
temperature fluctuation is the most serious hazard for wine storage, although the cooler wine is kept, the slower, and very possibly more interestingly, it will develop. the warmer it is stored, the faster it will mature (because heat inevitably speeds up all reactions and vice versa). once it is firmly stoppered in a bottle, wine should be protected from its greatest enemy, the oxygen in the air. for this reason, wine bottles have traditionally been stored on their sides, so that the wine keeps the cork thoroughly damp and swollen to fill the bottleneck. compared to straight-sided bottles, storing 'leo' -with its conical/triangular shape- perfectly horizontal is not easy, and alessi asked designers anna e gian franco gasparini to come up with a custom project.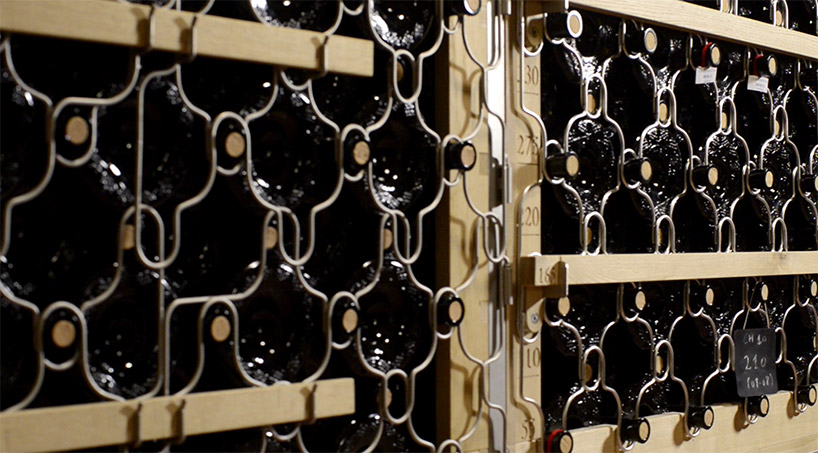 the wine rack was designed specially for the bottle's conical shape by anna and gian franco gasparini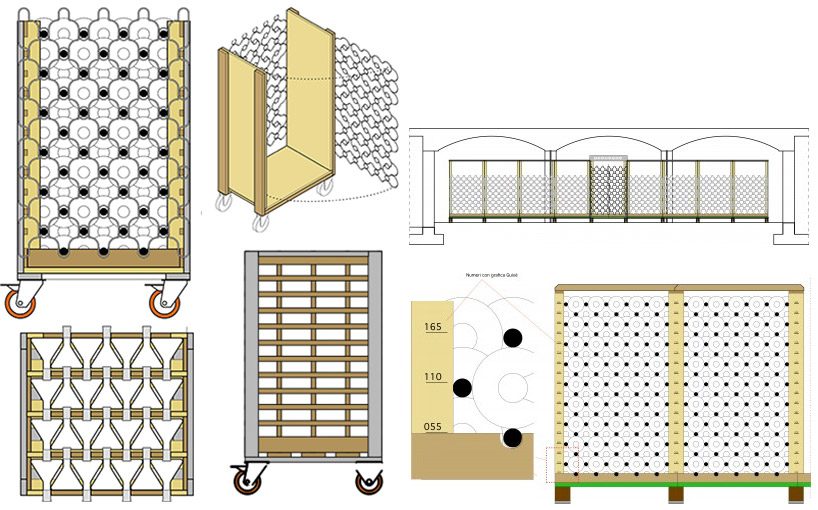 drawing of bottle rack structure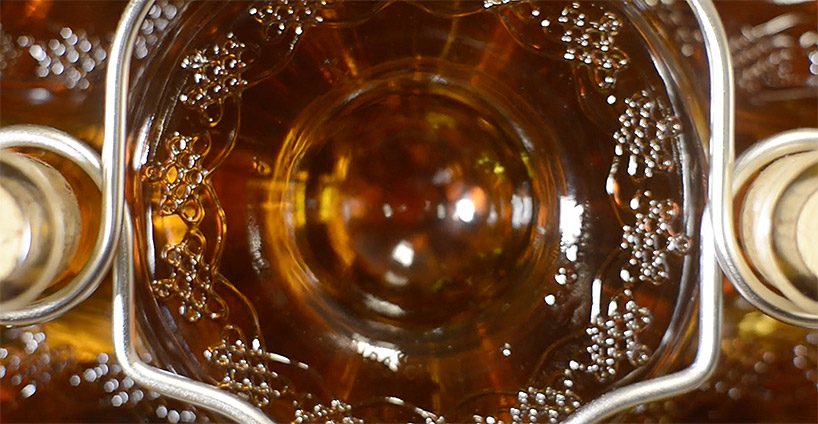 the structure of the bottle rack allows the bottles to be horizontally stored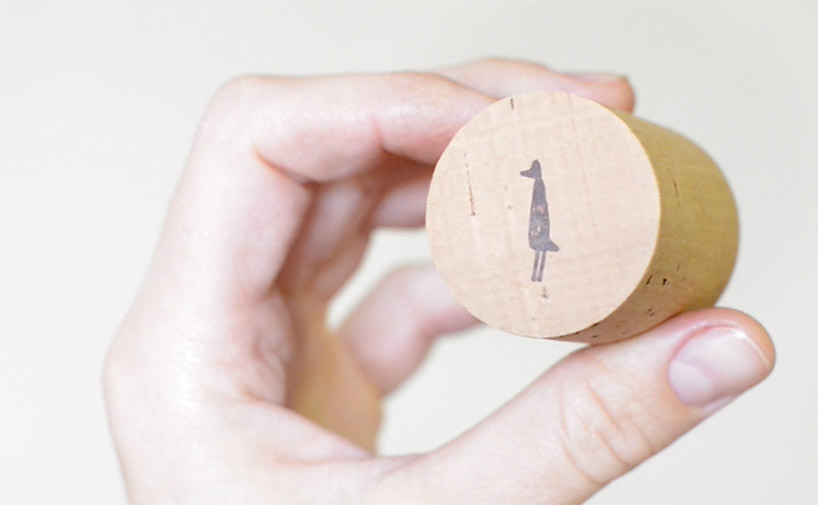 'il passero solitario' means the lonely sparrow and it is featured on the cork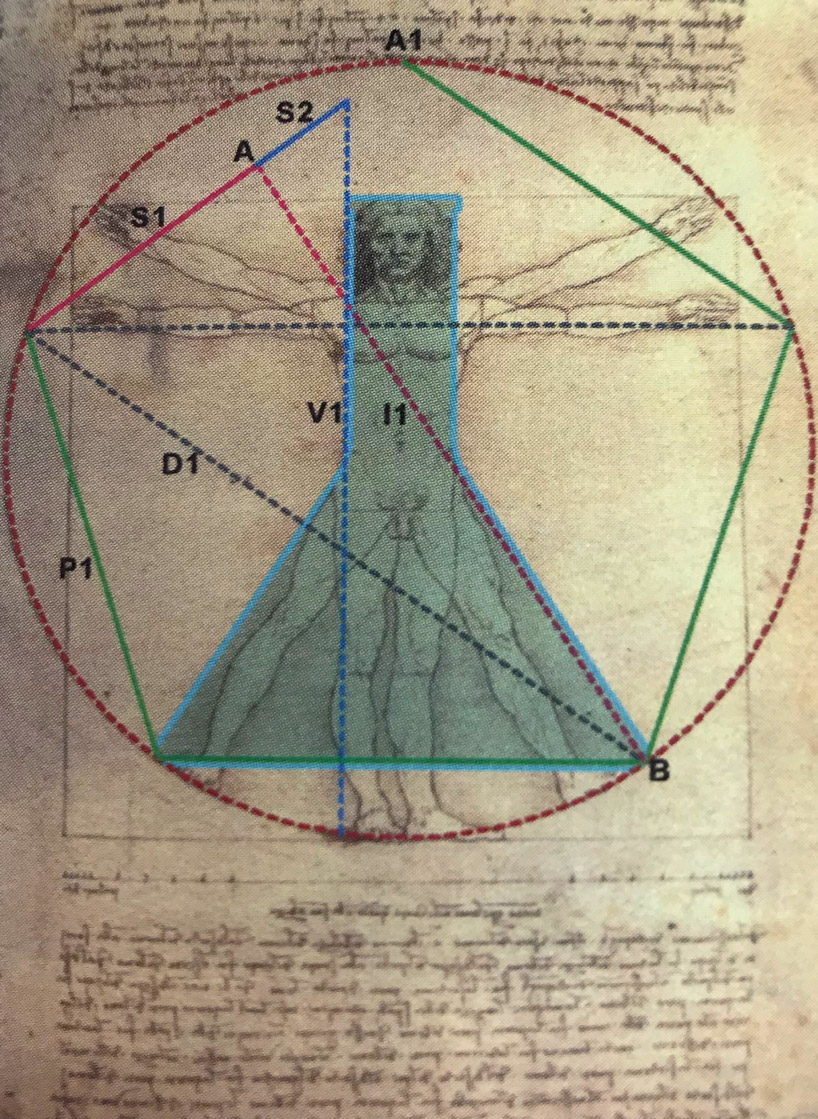 the signora eugenia e il passero solitario bottle was designed following da vinci's vitruvian man proportions
'the 'leo' bottle is not really a design made by me, neither by leonardo: it was just the result of a long passionate historic research on small containers to keep and to serve wine.' alberto alessi
you won't be finding 'leo' at your local wine store anytime soon, alessi's wine production is still very limited, with just 4,000 to 5,000 bottles per year.
alessi
(64 articles)
nov 24, 2019
nov 24, 2019
apr 01, 2019
apr 01, 2019
mar 09, 2019
mar 09, 2019
nov 25, 2018
nov 25, 2018
sep 25, 2018
sep 25, 2018
jan 23, 2018
jan 23, 2018
apr 16, 2014
apr 16, 2014
jul 24, 2013
jul 24, 2013
jan 20, 2012
jan 20, 2012
wine
(19 articles)
mar 17, 2018
mar 17, 2018
may 09, 2017
may 09, 2017
feb 27, 2017
feb 27, 2017
a diverse digital database that acts as a valuable guide in gaining insight and information about a product directly from the manufacturer, and serves as a rich reference point in developing a project or scheme.