jan 13, 2013
alfredo haberli: stammtisch table for quodes at imm cologne
'stammtisch' table by alfredo häberli for quodes240 cm oval ash versionall images courtesy of quodes
the unique table edge of the 'stammtisch' table is subtly angled – not just typically vertical – making it seem as if it is moving outwards on either end, and inwards at the sides. conceived by swiss designer alfredo häberli for dutch brand quodes, the furniture piece exhibits a horizontal bar which runs the length of the table below, allowing one to rest their feet on it for a more relaxed experience, emphasizing the 'object for social gathering's' informal character.
top view of the oval 240 cm ash version whereby you can see the slightly angled table edge
detail of the table edge
the work / eating surface is constructed from light wood in combination with laser cut sheet steel to give it a sophisticated yet familiar and more casual aesthetic. referencing his native roots, häberli has conceived the wooden legs to connect to the metal frame like the hand grip of a swiss army knife, giving the table a recognizable and playful look. the 'stammtisch' table is on show at imm cologne 2013 from january 14 – 20.
horizontal foot bar which shows how the laser cut metal components intersect the wood elements
detail
ash leg with white frame
240 cm rectangular oak version
nov 13, 2016
nov 13, 2016
jan 24, 2016
jan 24, 2016
mar 26, 2015
mar 26, 2015
may 16, 2014
may 16, 2014
nov 06, 2013
nov 06, 2013
oct 21, 2013
oct 21, 2013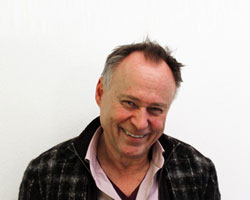 mar 18, 2013
mar 18, 2013
jan 26, 2013
jan 26, 2013
jan 22, 2013
jan 22, 2013