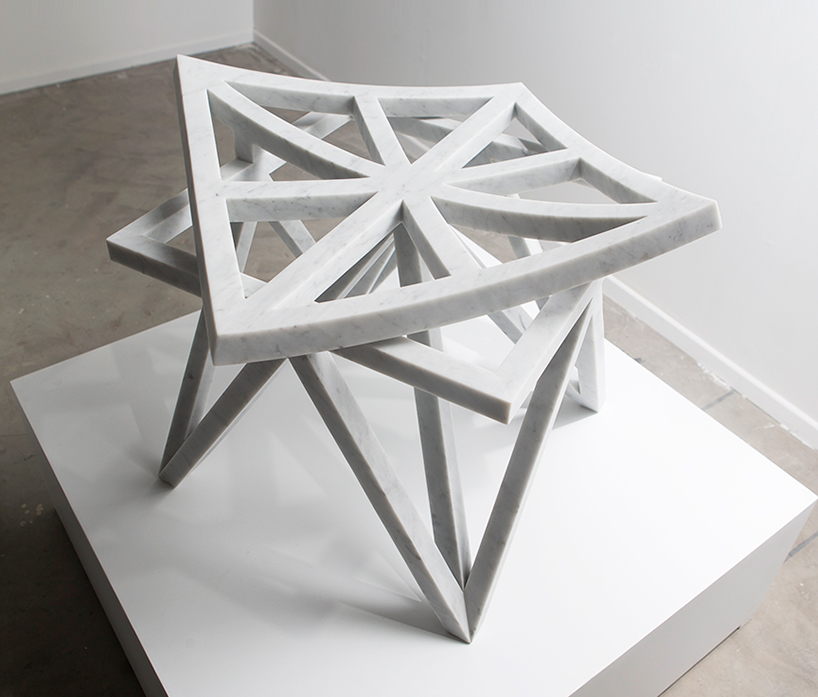 mar 18, 2016
marble meets arabesque motifs in aljoud lootah's 'double square' series
marble meets arabesque motifs in aljoud lootah's 'double square' series
all images courtesy of aljoud lootah
drawing from the intricacy and complexity of arabesque ornamentation, UAE-based designer aljoud lootah has realized the 'double square' collection, presented at design days dubai 2016. crafted from carrara marble, the stool, coffee table, and floor lamp included in the series each depict the symbol of an 8-pointed star, when viewed from above. octagrams are made up of two intersecting squares, one rotated at a 45 degree angle above the other. this unique geometry is the starting point for a variety of vernacular decorative motifs, and through it, various impressions and configurations can be generated.

'unfolding unity stool' measures 50 x 50 x 70.1 cm
the stool comprises a sequence of linear geometries, connected at various points to create an 8-pointed star when viewed from above. users sit atop a subtly curved marble piece that includes a rotation of geometric apertures. the coffee table features a transparent top that allows viewers to see the intricate carrara shapes formed beneath its glass surface. the floor lamp subtly filters illumination through a placement of intersecting marble pieces, casting an interplay of shadow and light on surrounding surfaces. see each of the three objects in more detail below, and a selection of photos of the 'double square' series in-the-making, at the bottom of the page.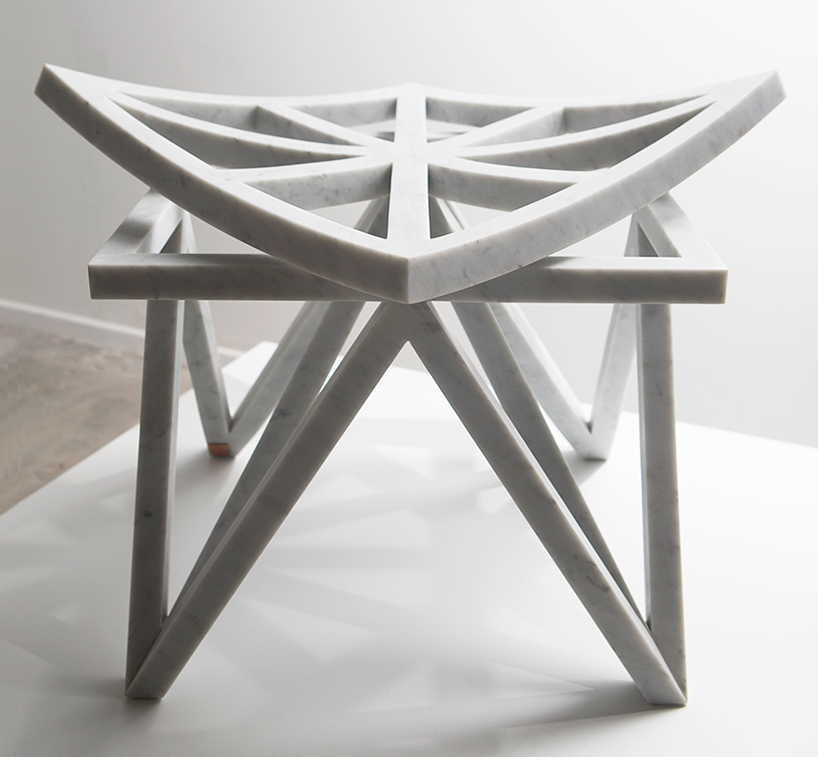 the stool has been crafted from carrara marble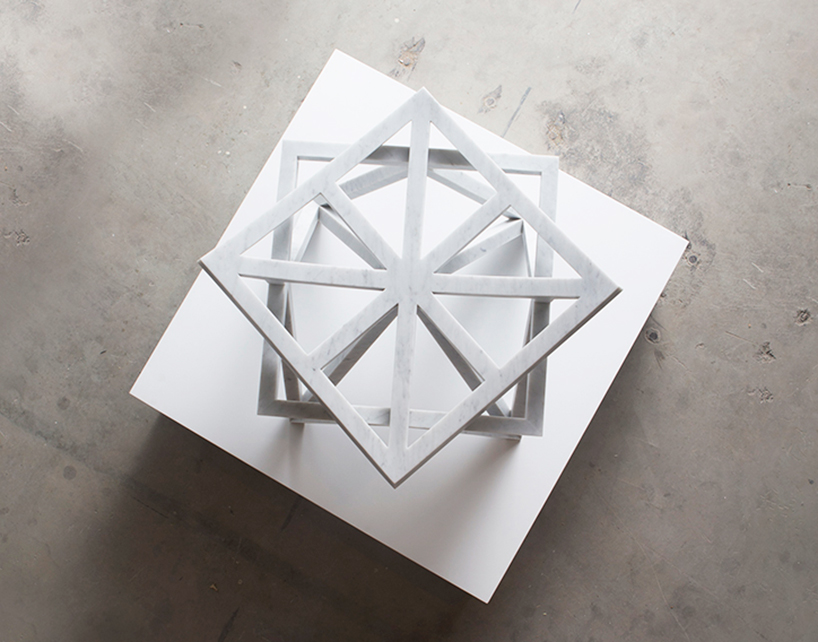 from above, the many geometries that form an 8-pointed star can be seen 

'double square table' measures 141.3 x 141.3 x 50 cm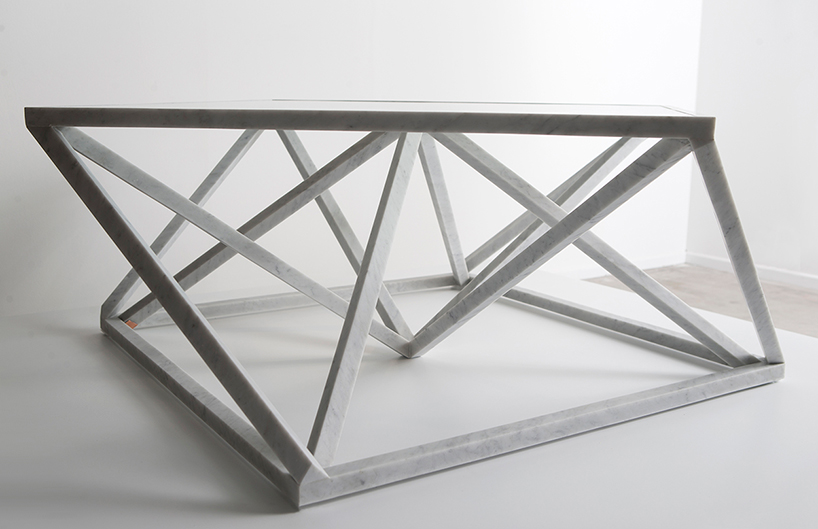 the coffee table is also made from italian marble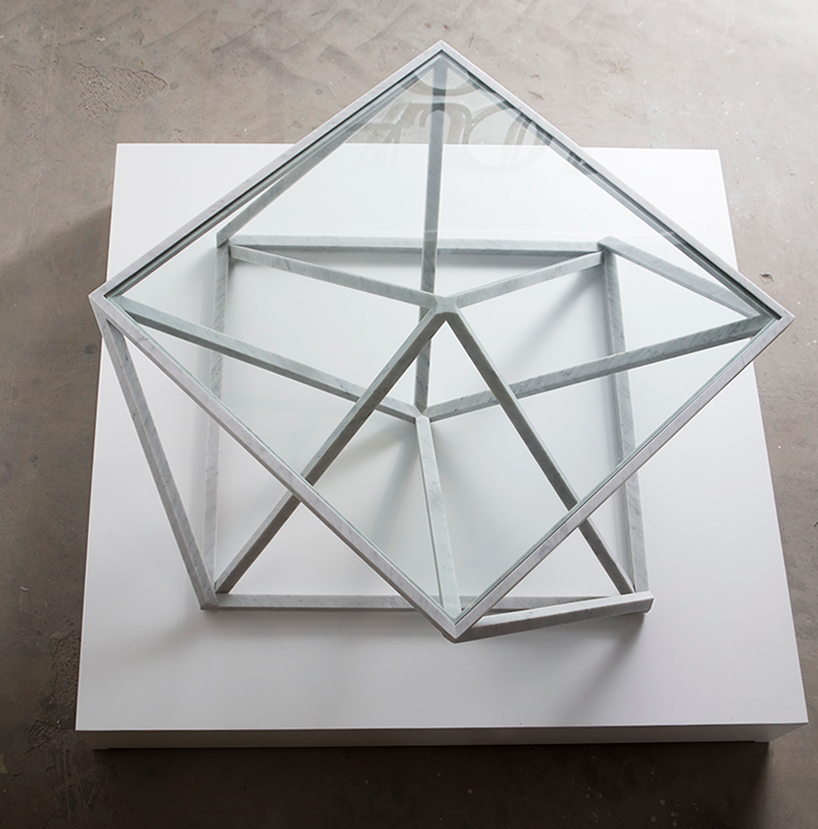 a glass surface is placed onto a marble base, acting as a tabletop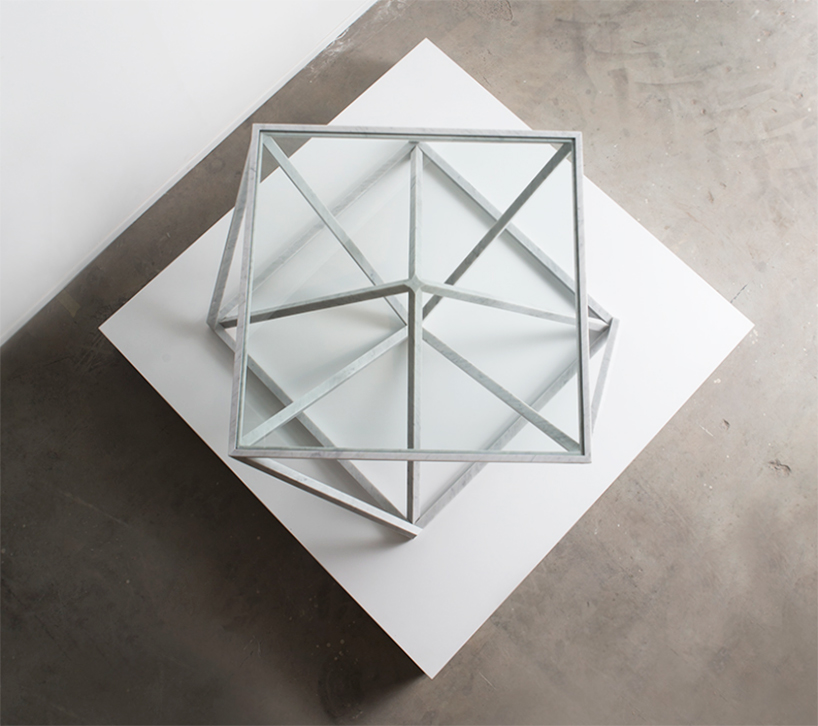 from above, the arabesque patterns and motifs can be clearly observed 

'double square lamp' measures 69 x 66 x 48 cm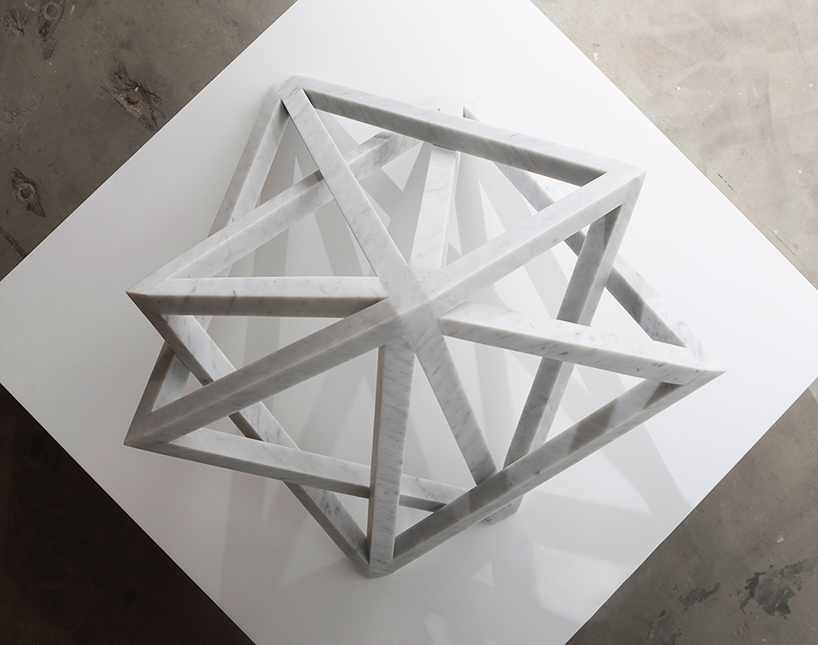 the marble luminaire, viewed from above 

light subtly shines through the linear geometries 

the floor lamp casts a focused glow on the surrounding surfaces 
nov 21, 2015
nov 21, 2015
oct 26, 2015
oct 26, 2015
mar 18, 2015
mar 18, 2015
jun 23, 2016
jun 23, 2016
mar 21, 2016
mar 21, 2016
mar 19, 2016
mar 19, 2016