ambiente 2017: continuing to launch new items from their spring/summer 2017 collection – following zaha hadid's 'forma' at maison et objet – alessi presented 'nomu' designed by naoto fukasawa. the collaboration with the japanese industrial designer adds to the 'cha' teapot from 2014, once again showcasing his traditional beauty, contemporary style, and minimalist designs. as part of the range, 'nomu', which is japanese for 'drink', features a 'caraffa' jug and 'thermos' vacuum flask.

the 'nomu caraffa' jug
image credit matteo imbriani (main image as well)
'as a big fan of naoto fukasawa I can only be pleased with the two new objects that we are presented here: a vacuum flask of glacial – perfection and an insulated thermal jug, both in a double-walled stainless steel,' says alberto alessi.

image © matteo imbriani
with minimalist simplicity and clean-cut shapes, steel plays a key role as the material of the alessi range on show at the 2017 ambiente fair in frankfurt. creating linear reflections with its surroundings, the elegant design of the 'caraffa' jug is perfect for various domestic and professional settings. its double stainless steel wall without an air chamber in between guarantees greater thermal insulation and makes it suitable for both hot and cold drinks. furthermore, following the gentle slope of the beak, it features a practical and easy to use handle that curves down the side of the jug.

image © alessandro milani

the 'nomu thermos' vacuum flask
image © matteo imbriani
continuing the clean contemporary and geometrical style, naoto fukasawa's 'thermos' vacuum flask is defined by its simple and elemental silhouette. designed for your travels or life in the office, the lid turns into a practical cup where the hot or cold drink can be enjoyed once poured through the flask's push-style spout. again, the product is also manufactured with a double stainless steel wall to ensure that the contents is kept at a constant temperature.

image © matteo imbriani

image © matteo imbriani

image © alessandro milani

image © alessandro milani
Save
Save
alessi
(55 articles)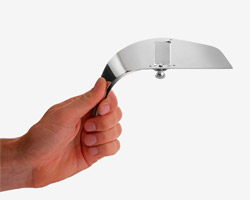 oct 09, 2017
oct 09, 2017
mar 26, 2017
mar 26, 2017
mar 17, 2017
mar 17, 2017
jan 23, 2017
jan 23, 2017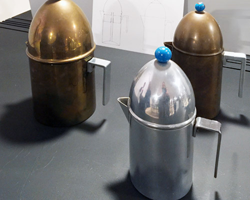 dec 21, 2016
dec 21, 2016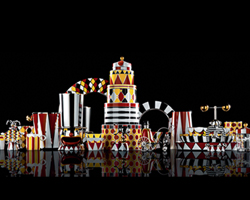 sep 02, 2016
sep 02, 2016
mar 08, 2017
mar 08, 2017
feb 14, 2017
feb 14, 2017
feb 14, 2017
feb 14, 2017
feb 07, 2017
feb 07, 2017
dec 23, 2016
dec 23, 2016
aug 23, 2017
aug 23, 2017
feb 05, 2017
feb 05, 2017
may 31, 2016
may 31, 2016
apr 01, 2016
apr 01, 2016
mar 09, 2016
mar 09, 2016
nov 02, 2015
nov 02, 2015