in a celebration of creativity, amman design week returns for 2019 by exploring the history of jordan intermixed with innovations for the future of the middle east. it builds upon the success of previous years with the third edition expecting 100,000+ visitors across its array of unique exhibitions, talks and performances. all these design-focused displays showcase the work of both local and international creatives, and welcome likewise global guests too.
running from october 4-12 in the capital of jordan, designboom highlights 10 unmissable events to look forward to at amman design week 2019.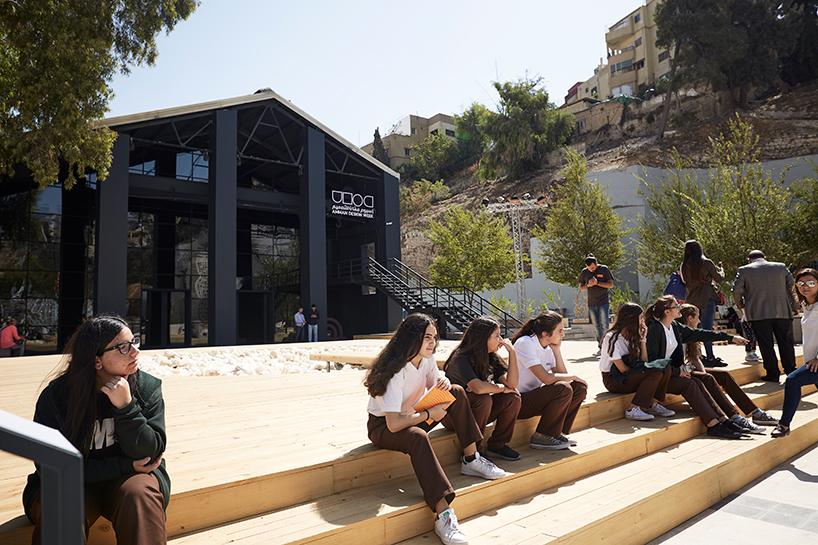 the hangar exhibition in 2017
(main image: the hangar in 2016)
all images courtesy of the amman design week
curated by noura al sayeh-holtrop, the 2019 hangar exhibition is located in a building first constructed in the 1930s to house the electricity generators that powered the jordan capital. in a valley that is surrounded by amman's iconic rolling hills, the building represents the city's modernization and industrialization. the latest exhibition progresses further, imagining another future of 'possibilities' from over 50 designers from the middle east and north africa.
by exploring this theme, the creatives showcase and unite shared interests, desires and design possibilities across the arab region and further globally. guests will notice four emerging topics in the work: material research, territorial explorations, narratives of the city, and weaving. in different aesthetics, these designs range in scale from that of the city to an object.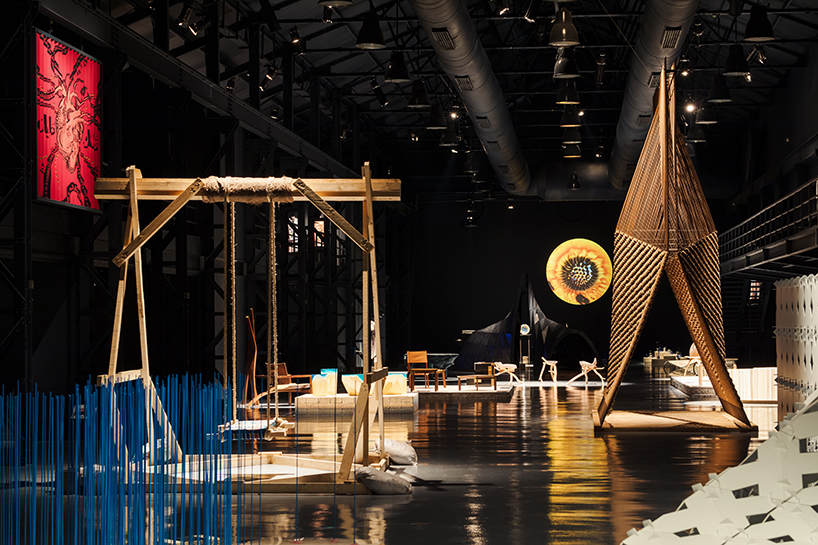 the hangar exhibition in 2017
the installations of the jordan script routes exhibition explore the ancient history of jordan, one that has been a crossroads for many cultures, religions and ethnicity for millennia. retrospectively it presents this complex heritage as a legacy but, at the same time, it displays a positive future. curated by huda abi-fares, the exploratory yet playful series compares jordan to its neighbors through its use of various writing systems and alphabets over thousands of years. this celebration informatively links ancient material culture into works of contemporary designs shown to guests of the exhibition.

nomadic traces by milia maroun (left) and works by margherita abi-hanna (right) – jordan script routes
the exhibition of future food/future city unites designers and farmers to present new possibilities of produce. it tackles the pressures of population growth and climate change by demonstrating a re-examination of how our rooftops, gardens, streets and schools could be transformed into green spaces. audiences are engaged with a mixture of digital tools as well as past artisanal techniques that highlight urban innovations from jordan. at the same time, though, the exhibition offers a conscious reflection on the effect of our food consumption on the environment, economy, health and society.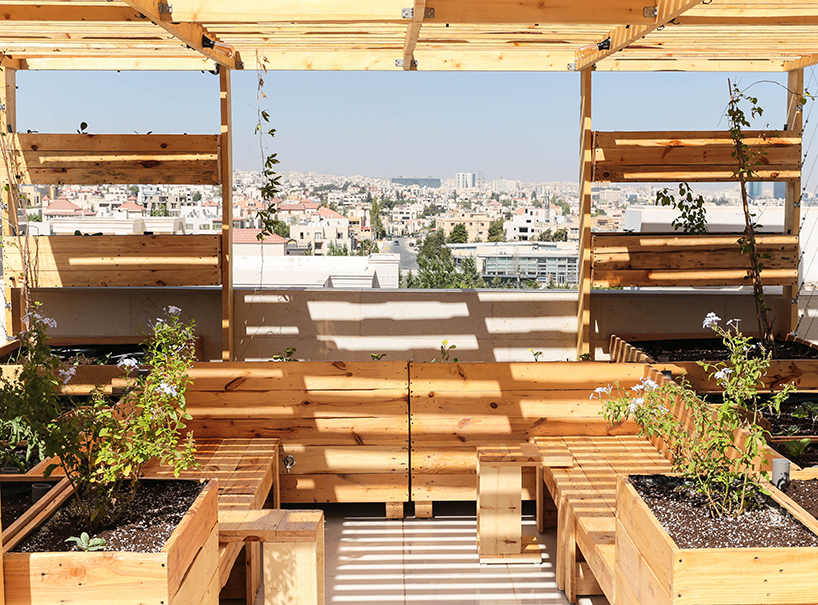 project by greening the camps in amman, jordan
continuing its success from the previous editions, the pop-up crafts district interweaves a showcase of both traditional and contemporary making. visitors experience a mixture of design installations, exhibitions, shops and cultural programs – curated by arini – that places the ideas and practice of jordanian craftspeople and makers on centerstage. from weaving to pottery and everything in between, the event not only informs upon the history of these methods, traditions and aesthetic values but also how they continue to inspire contemporary design today.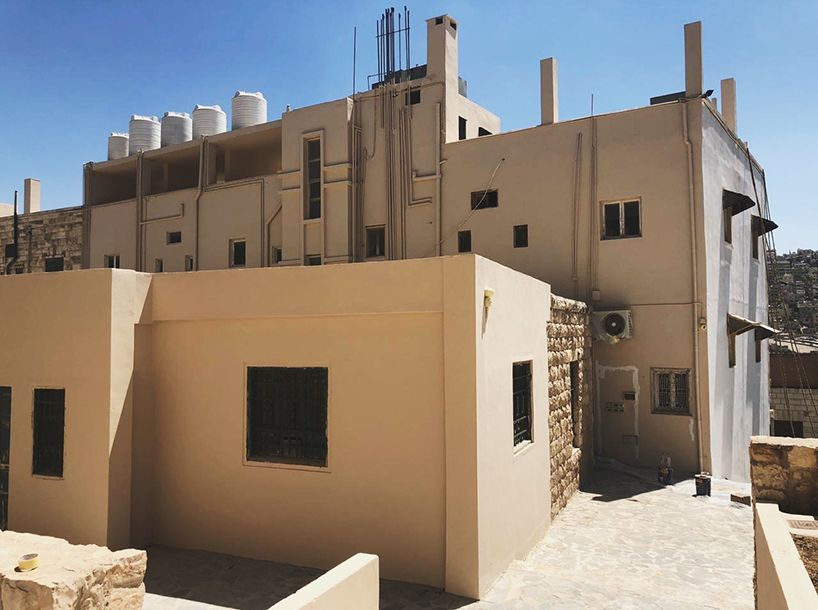 the kabariti village, venue for the crafts district 2019
founded in 2012 by elias and yousef anastas, local industries exhibits a new furniture collection at turbo. this is in the aim of offering highly functional furniture crafted by – and using – local techniques to international clients. one sub-collection, called TAWI, is named after the technique where thin steel sheets are folded to rigidify essential parts of different furniture pieces. another, called khalil, includes a steel chair in single, double or triple seater configuration, and a shelving system, armchair, counter, rocking deckchair and more.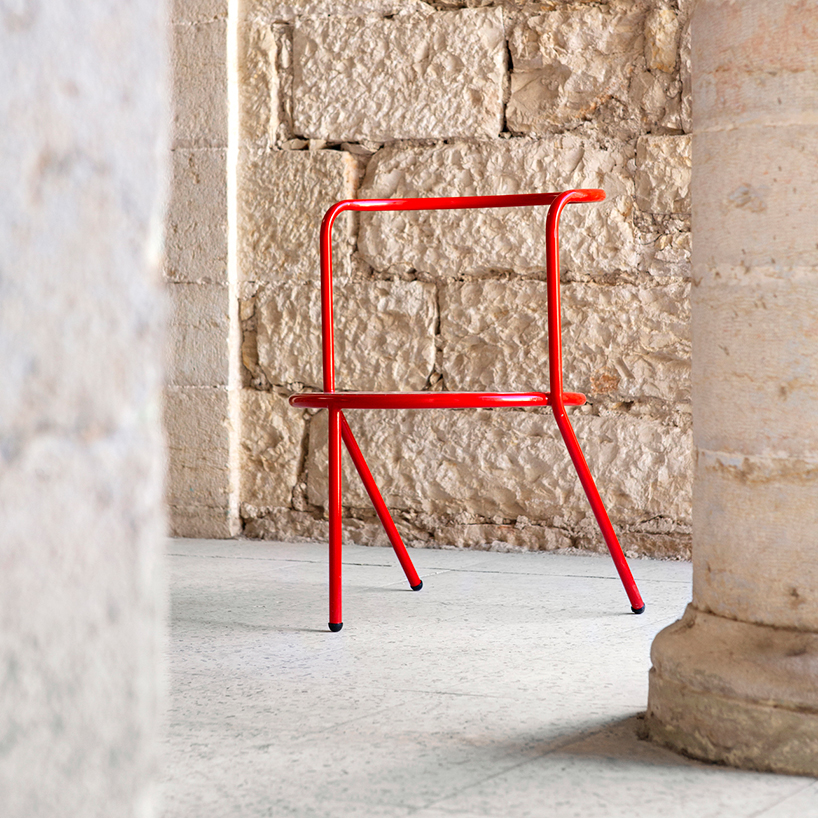 khalil by local industries
photo by mikaela burstow
the turquoise mountain showroom welcomes visitors to a display of more than just handmade products from jordan. set up by HRH the prince of wales in 2006, the initiative aims to protect local cultures and craft. it leads apprenticeship programs designed to restore traditional making with a focus on woodworking, silversmithing and embroidery. the wide range of products exhibited at the showroom highlight this heritage conservation, and are developed in collaboration with master artisans.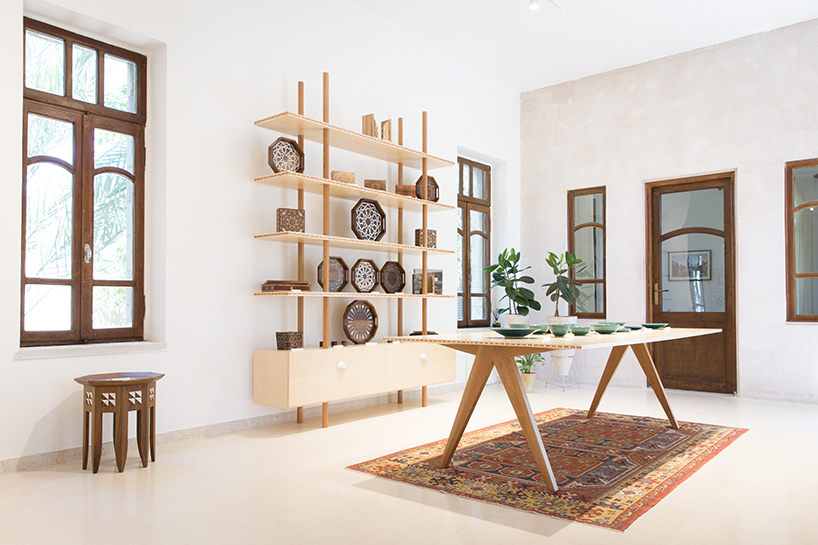 display of handmade wooden products in the turquoise mountain showroom in amman, jordan
material innovation exhibits new possibilities of sustainable materials and methods within the textile industry. it builds upon the idea of preserving, collecting and sourcing inspiration from traditions in order to create contemporary understandings of materials. including natural dyeing, paper-making and embroidery, these old techniques are interwoven with new experimental materials like bioplastics. the exhibition highlights the results from a series of programs, organized by the amman design week and goethe institut-jordan, that explore innovative solutions in the textile industry.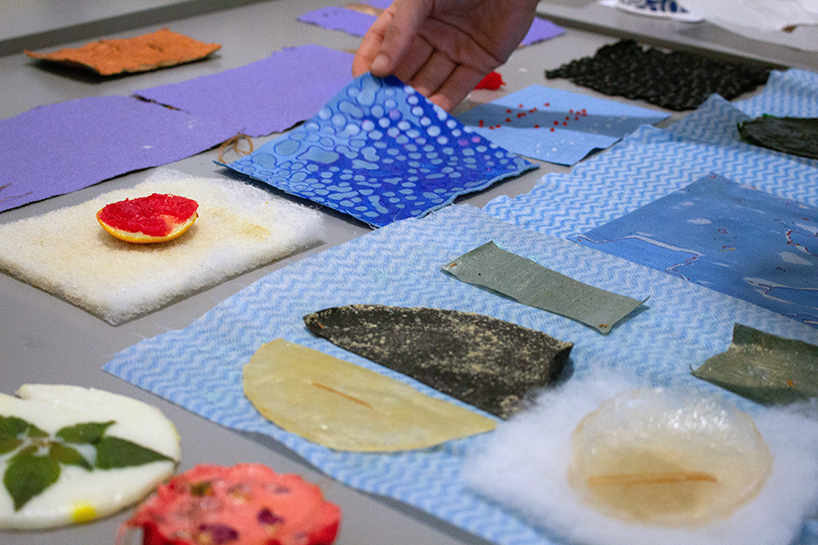 material innovation
photo by hareth tabbalat
returning for its second edition, the student exhibition displays the leading and most forward-thinking designs of 33 pupils from 13 jordanian schools. the work on show is the result of a mentorship program that paired the upcoming creatives with industry practitioners. in a cross-university and cross-disciplinary show, it opens the opportunities for local creative students to build networks and exhibit to an international audience.

student exhibition 2017
the design week also offers a speaker series – including keynote and discussion panels – from regional participating designers. visitors are welcome to join the talks that are moderated by noura al sayeh-holtrop (curator of the hangar exhibition), arini (curators of the crafts district) and huda abi-fares (curator of jordan scripts). lastly, organized tours encourage audiences to discover art and design spaces, historical homes and other culture sites of the amman. these are located across three districts of the city: jabal amman, jabal al lweibdeh and ras el ain.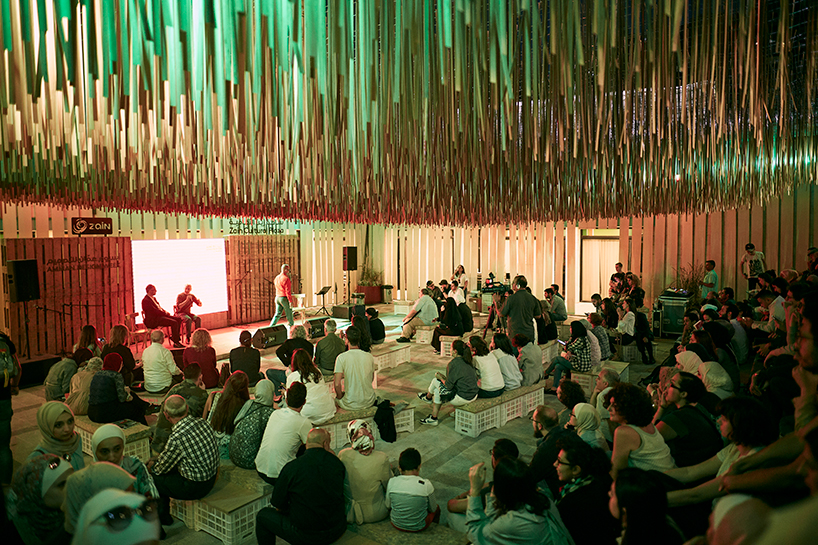 talks at amman design week 2017
event info:
name: amman design week
city: amman, jordan
dates: october 4-12, 2019
oct 14, 2019
oct 14, 2019
a diverse digital database that acts as a valuable guide in gaining insight and information about a product directly from the manufacturer, and serves as a rich reference point in developing a project or scheme.