mar 02, 2012
andrea branzi: trees
one of the shelves in 'trees', an exhibition by andrea branzi at carpenters workshop gallery paris all images courtesy carpenters workshop gallery
trees by andrea branzi carpenters workshop gallery, paris, france march 10th – may 16th, 2012
on exhibition at the paris carpenters workshop gallery this march is 'trees', a collection of seven shelving units by italian architect and designer andrea branzi, filled with objects curated by catherine thieck (manager of the new galerie de france).
'trees' is conceptualized as a micro-architectural space. branzi splits the aluminum frames with inset tree trunks and twigs, questioning the relationship between nature and culture, origins and product.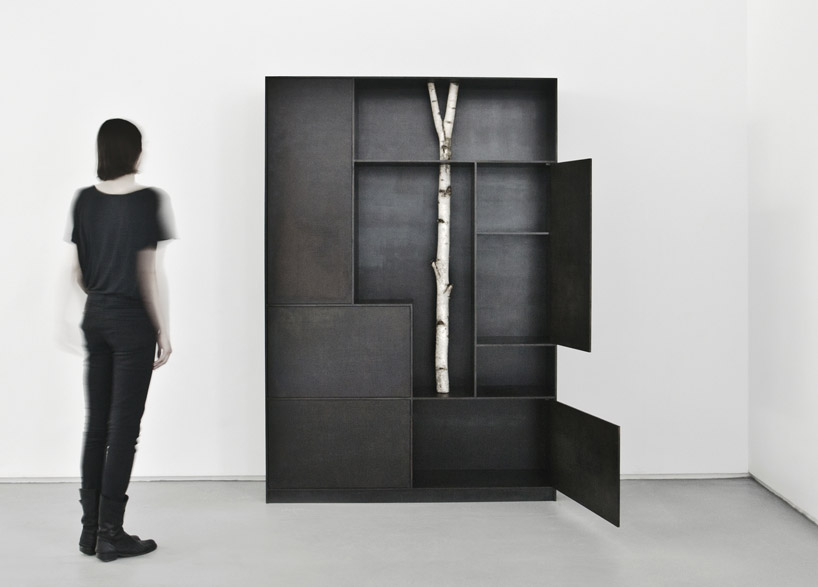 tree 8
andrea branzi on 'trees':
'when birch tree forests are pruned or agricultural cultivations of fruit trees are picked, they are dispersed or burned. I have always been fascinated by these parts of nature, that continue to give off a grand expressive force, more powerful when they are combined with modern, perfect and industrial materials. they become mysterious, always diverse, unique, unrepeatable and somewhat sacred presences.
trees, trunks and branches are part of our ancient culture but also of actual culture, because in the age of globalization, design searches to trace recognizable 'anthropological' platforms. the collection, 'trees' consists to place simple, everyday objects, books, and images next to the strange presence of branches and trunks, like in the reality of the world.'
view of gallery space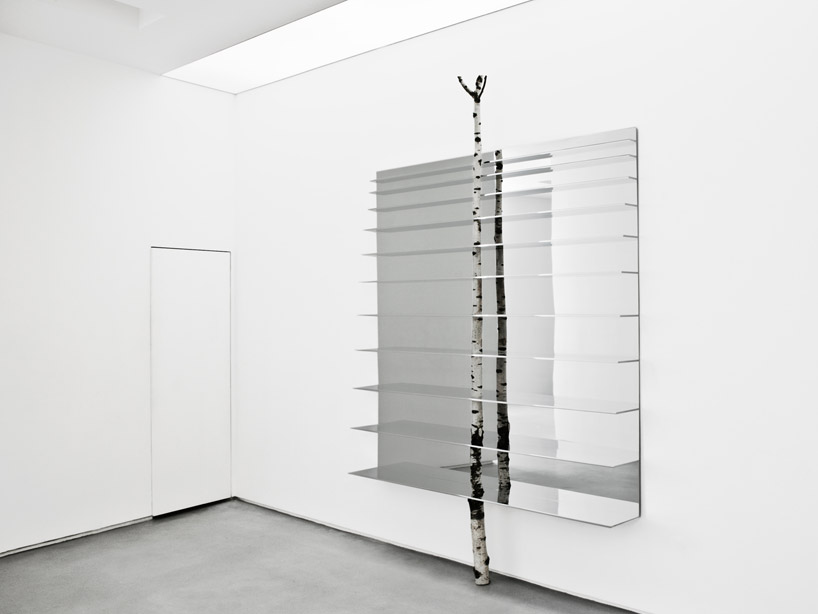 tree 5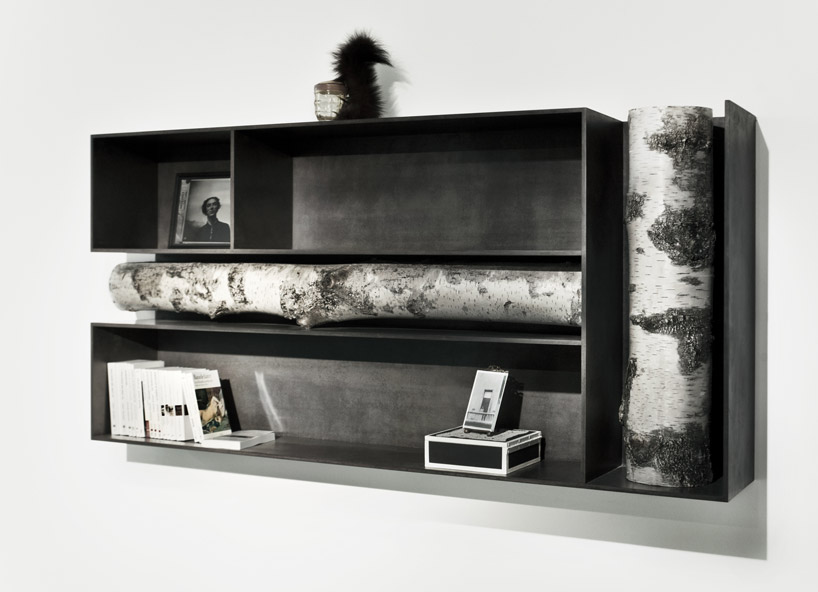 tree 3
tree 2
closer view
detail on branch
jan 15, 2017
jan 15, 2017
may 28, 2016
may 28, 2016
apr 14, 2011
apr 14, 2011