jul 07, 2010
andrew byrom: grab me + interior lights
'interiors light', 2005
the work of british born, california based designer andrew byrom takes conventions of typographic structures and transforms them into three dimensions, using unfamiliar applications of materials and processes as a way of forcing himself to find new forms.
'interiors light', 2005
'my work is not, for example, helvetica rendered in neon or steel etc, but instead a reaction to the limitations of new materials and processes that help form, or more often force, the outcome of the design. in most cases the materials have presented themselves after an initial idea has developed, and once a material has been chosen it fundamentally changes the shape of the letterforms.
often these designs are speculative; yielding no obvious outcome. at times the forms generated from these three dimensional experiments have found their way back into my more traditional two dimensional type designs. but on occasion my work has moved across disciplines into unexpected areas of furniture and product design.' – AB
detail
for byrom's project 'interiors light', the initial concept was derived from marcel breuer's wassily chair. it was simply intended to be a rounded chrome tubular steel version of the original interiors typeface design. the limitations of working in neon where tough on theoriginal concept. the design was reworked several times and began to embrace the constraints of this beautiful and delicate material.
detail
'interior', a rounded chrome tubular steel version which was the predeccessor to interior lights.
interiors (3D type) is a collaboration between byrom and type designer joel woolier. it was originally conceived as a digital font and was 'translated' from an old wooden chair in byrom's office that, when looked at from a certain angle, resembled the letter h. using the three-dimensional principles of this simple form, and closely adhering to type design conventions, 26 letters of the alphabet were drawn and generated as a font. the characters were then constructed in three dimensions using tubular steel into full-scale furniture frames. because the underlying design concept is typographical, the end result becomes almost freestyle furniture design. letters like m, n, o, b and h can be viewed as simple tables and chairs, but other letters, like e, g, a, s, t, v, x and z, become beautifully abstract pieces of furniture.
'interior light 2D' original typeface
'interior' a fullscale welded steel furniture frames
logo proposal for disseny hub barcelona (design museum) done in the original 'interior lights' typeface.
'grab me', 2006
'grab-me' is constructed using the same principles of bathroom hand-rails (or grab-bars) and its design adheres, almost perfectly, to the breaks found in typographic stencil designs. grab-me is a full alphabet set made from 1.5 diameter stainless steel tubing with a 180 grit brushed finish. these finished typographic handrails are intended for use in swimming pools or bathrooms. they can be used indoors or out, so they can also be used as building signage.
'grab me', 2006
'numbers', 2009
'numbers are low-relief, three dimensional, super-thin, folded aluminum numbers that are intended for use on houses and offices. they are manufactured in .050 anodized, weatherproof aluminum. it is available for purchase via the andrew byrom shop.
complete number set
'numbers', 2009
'aluminium house numbers'
andrew byrom portrait © designboom
designboom met andrew byrom at kuala lumpur design week 2010 where he has been a presenter.
andrew byrom was born in liverpool, england in 1971. after graduating from the university of east london in 1996 he opened his own design studio and worked for various clients including penguin books, the british academy of composers and songwriters, the industrial design centre, time out online and the guardian newspaper. around this time he also began teaching graphic design at the university of luton and central saint. martins. byrom moved to the USA in 2000 to teach at northern illinois university in dekalb. in 2006 he moved to long beach (with his wife victoria) to take up a professor position at california state university, where he is currently the area head of the graphic design department. he has recently been commissioned to design typefaces and type treatments for elle decoration, the new york times magazine, mcgraw-hill, and turner classic movies. he divides his time between teaching, designing for various clients and playing with his 3 sons, auden, louis and julian.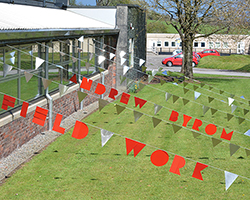 jun 25, 2016
jun 25, 2016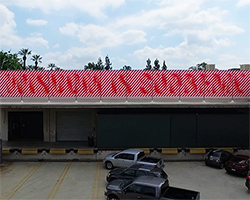 jun 05, 2016
jun 05, 2016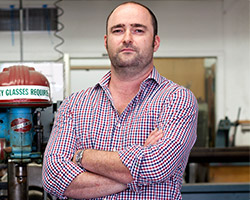 dec 16, 2013
dec 16, 2013
jul 29, 2011
jul 29, 2011
jul 08, 2010
jul 08, 2010
nov 25, 2009
nov 25, 2009
jul 08, 2010
jul 08, 2010
jun 16, 2010
jun 16, 2010
may 27, 2010
may 27, 2010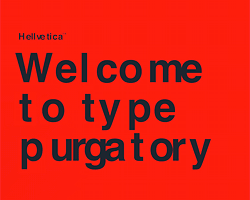 oct 29, 2019
oct 29, 2019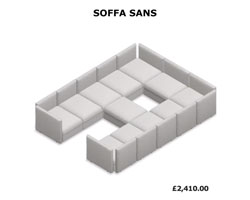 jul 01, 2019
jul 01, 2019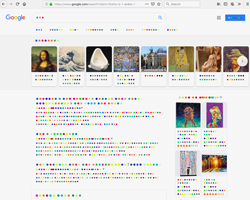 may 01, 2019
may 01, 2019
a diverse digital database that acts as a valuable guide in gaining insight and information about a product directly from the manufacturer, and serves as a rich reference point in developing a project or scheme.