sep 10, 2013
apple iPhone 5s
the new apple iPhone 5s – features a fingerprint identity sensor
along with the new iPhone 5c, today apple also unveiled their most technical advanced iphone to date, the iPhone 5s. the most significant new feature in the iphone series is the addition of a fingerprint identity sensor and 64-bit A7 processor. it also boasts the first ever 64-bit a7 processor in a smartphone – A7 supports OpenGL ES version 3.0 to deliver the kind of detailed graphics and complex visual effects once possible only on mac computers, PCs, and gaming consoles. a fingerprint sensor built into the home button to unlocks phone and verifies iTunes or Appstore purchases. apple reassures customers that non of the fingerprint info ever leaves the phone's memory – it's not stored on apple servers or available to third parties. the phone comes in space gray, gold, silver and will be available in the USA other selected markets from september 20 at a cost of 16GB $199, 32GB $299 and 64GB $399.
M7 motion coprocessor – the new M7 coprocessor is like a sidekick to the A7 chip. it's designed specifically to measure motion data from the accelerometer, gyroscope, and compass — a task that would normally fall to the A7 chip. but M7 is much more efficient at it.
the back camera has 8MP with, photo burst feature (takes several photos of an action sequence) HD video and slow motion video (video capture at 120 frames per second). a white LED and an amber LED work with intelligent software algorithms to adjust the flash intensity and color temperature, using over 1000 unique combinations to light your subject perfectly. the front camera has 1.2MP with 720p HD video recording.

fingerprint sensor exploded view

diagram showing how the finger print recognition sensor's parts
everything else you need to know about the newest iPhone can be found here.
apple
(86 articles)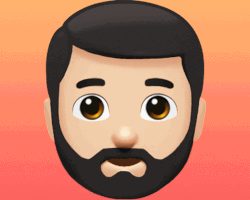 jul 19, 2017
jul 19, 2017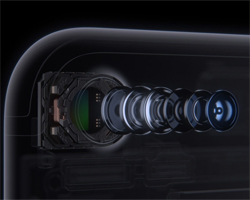 jul 04, 2017
jul 04, 2017
jun 25, 2017
jun 25, 2017
iPhone
(87 articles)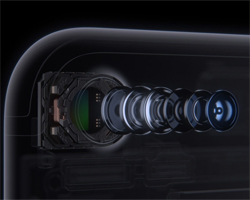 jul 04, 2017
jul 04, 2017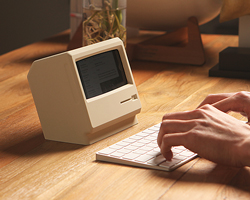 apr 20, 2017
apr 20, 2017
mar 17, 2017
mar 17, 2017
jul 07, 2017
jul 07, 2017
may 04, 2017
may 04, 2017
mar 29, 2017
mar 29, 2017