jul 22, 2015
designers reinterpret common materials for 'extra ordinary' at aram gallery
designers reinterpret common materials for 'extra ordinary' at aram gallery
(above) 'crown jewels' by lex pott
extra ordinary
now through august 22, 2015
the aram gallery, london
from now until the end of august, a group of young designers present the product of research, exercise and experimentation of different design applications for ubiquitous materials, products and processes. the exhibition 'extra ordinary' at london's aram gallery illustrates the range of functions and aesthetic values that mediums can take on, showcasing the designers' resourcefulness, imagination and ingenuity.

'heatsink chair' by paul puskarich
each of the chosen designers have discovered surprising facets of ordinary tools and materials, finding new ways to look at the stuff that surrounds us. amsterdam-based designer lex pott drills through a ten cent coin to make gold rings for 'crown jewels'; jorge penadés' 'structural skin' series comprises compressed leather scraps as table legs; ying chang moulds bubble wrap into vases for the 'neolastic' collection.
the exhibited work seeks to question the traditional perceptions and attitudes towards beauty, posing alternative routes for craft and industry, while inspiring visitors to look at everyday objects and materials with a fresh eye.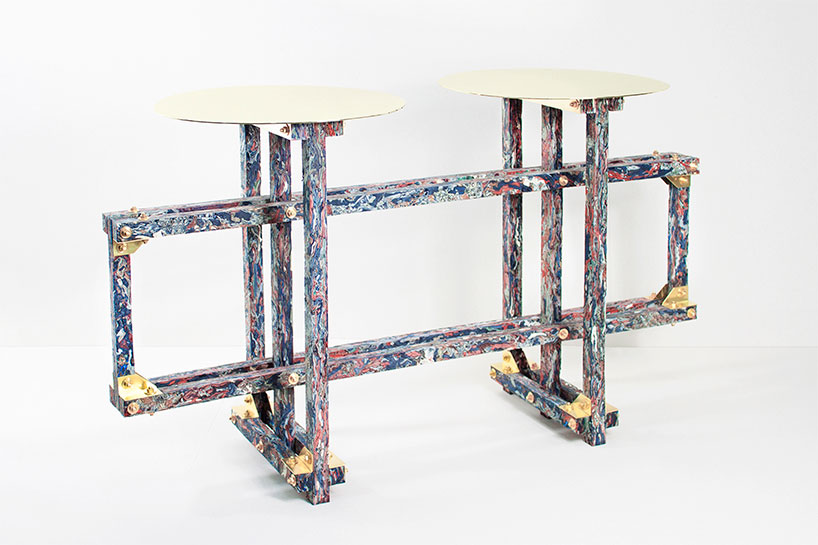 'structural skin' by jorge penadés

'cardboard stool' by luisa kahlfeldt

'mouldings' by soft baroque

'deposit' by odd matter

'cutting edge sofa' by martijn rigters

'neolastic' by ying chang

'recreate textiles' by krupka-stieghan studio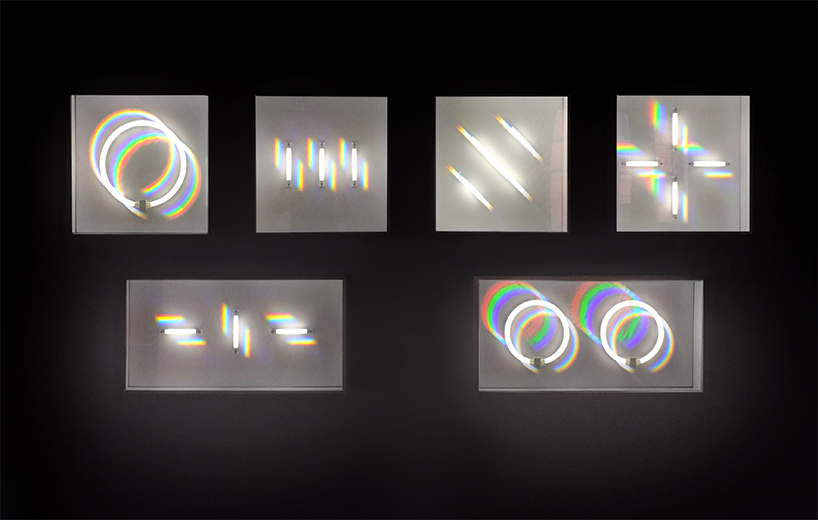 'wonderfluro' by rachel harding

installation view at the aram gallery, london
image © amandine alessandra