THE DESIGN PRIZE award for social impact is an exceptional one, dedicated to projects and initiatives that are relevant to many. for the award's 2019 edition, designboom once again invited the public to vote for a winner, and the world chose warka water — the non-profit organization committed to providing sustainable solutions to some of humanity's most enduring problems: a lack of potable water. at the helm of this important project is its founder, italian architect arturo vittori, who has devoted his life to the mission of sustainably bringing potable water, and proper sanitation and hygiene to some of the world's most isolated communities.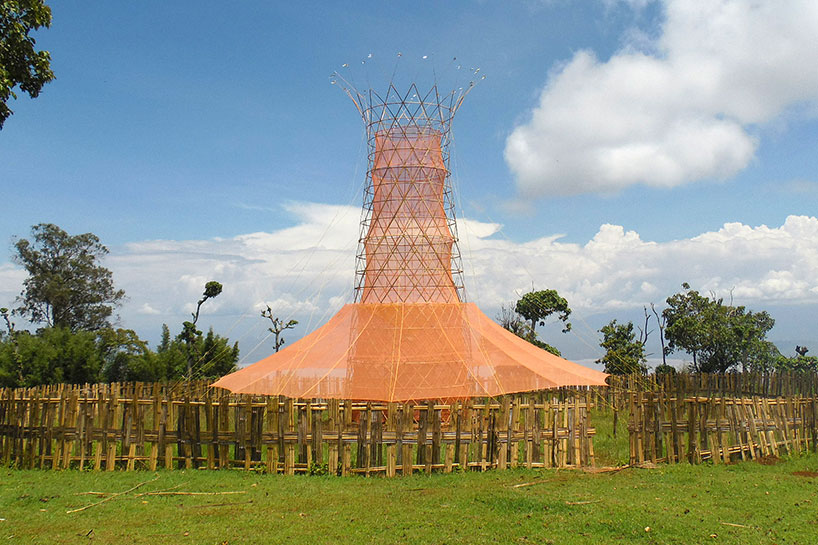 in the ethiopian village of dorze, 'warka tower' version 3.2 was successfully installed in march 2015
through the fusion of local knowledge and resources, visionary design, and ancient traditions, warka water is working to dramatically improve the lives of villagers in rural communities. the warka tower — a vertical structure designed to collect and harvest potable water from the air — was the organization's first project. vittori and his team soon realized that in addition to a lack of potable water, there were several important issues to be solved, such as the standards of hygiene, sanitation, comfort, and overall wellbeing. since then, warka water has evolved to develop projects such as W-solar, W-garden, W-toilet, W-drone, and W-house (explained further below), which are currently well into development in different parts of the world.
designboom spoke with vittori about the mission of warka water, the activities he's currently engaged in, and how people can help contribute to the organization's monumental undertakings.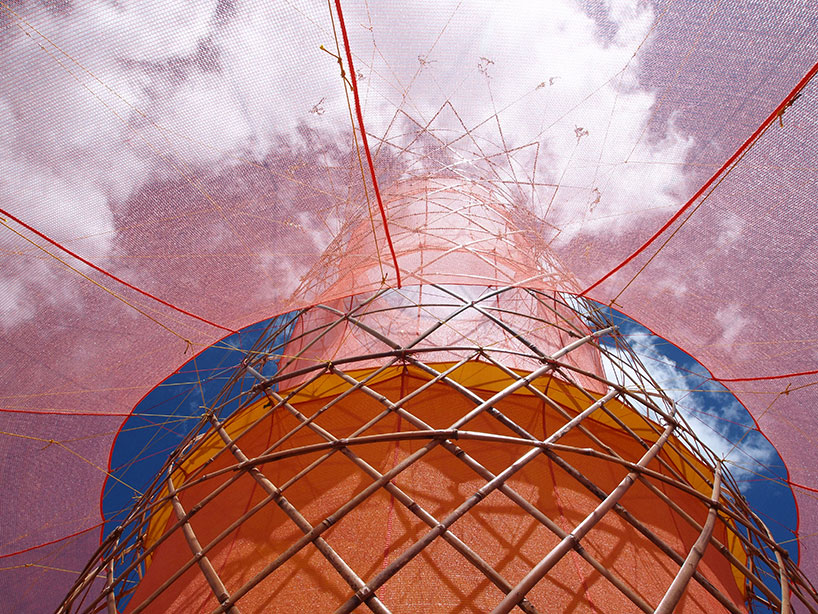 the dorze project was the first 'warka tower' pilot to be deployed in a rural community
designboom (DB): what initially called you to nonprofit work, and what drove you to develop warka water?
arturo vittori (AV): during a trip to ethiopia in february 2012, while visiting rural isolated communities up on a high plateau in the northeast region of the country, I witnessed a dramatic reality: the lack of potable water. the villagers live in a beautiful natural environment, but often without running water, electricity, toilets or showers. to survive here, women and children walk every day for miles towards shallow and unprotected ponds, where the water is often contaminated with human and animal waste, parasites, and diseases. they collect the water using dry carved gourds and carry the water back in old plastic containers, which are extremely heavy. to help improve this dramatic situation, I made it my mission to find an alternative solution and help these people. this was the genesis of the design of warka tower: an environmentally, socially, and financially sustainable solution for potable water.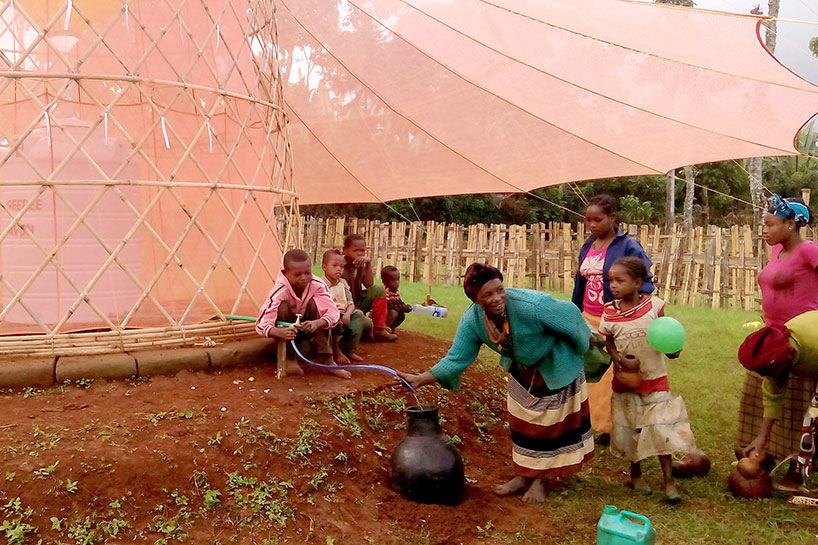 'warka tower' is an alternative water source for rural populations that face challenges in accessing drinkable water
AV (continued): it started as a voluntary initiative in 2012. since then, my architecture office, architecture and vision, and a group of collaborators have designed and constructed several prototypes on different scales to test various aspects of the project. in may of 2015, we reached an important milestone with the construction of our first pilot prototype on site in dorze, a rural isolated community in southern ethiopia. in 2016, warka water inc, an american non-profit, was created.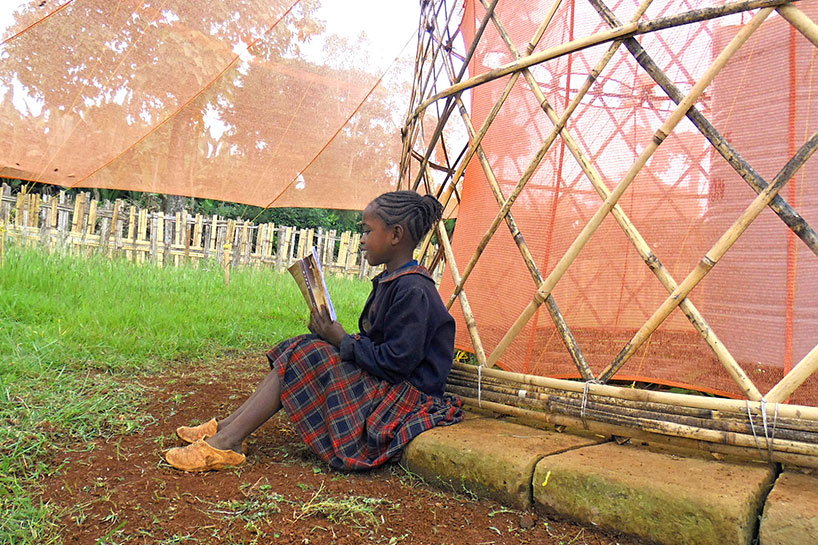 the canopy creates a shaded social space where the community can gather for education and public meetings
DB: how would you describe the mission of warka water to someone you just met?
AV: to provide sustainable solutions for rural and isolated communities to access one of the most important resources for human life — potable water. we start with water, but much more is needed. we aim to empower vulnerable communities, especially reaching the history and traditions of ethnic groups, that are in danger to disappear, socially and culturally.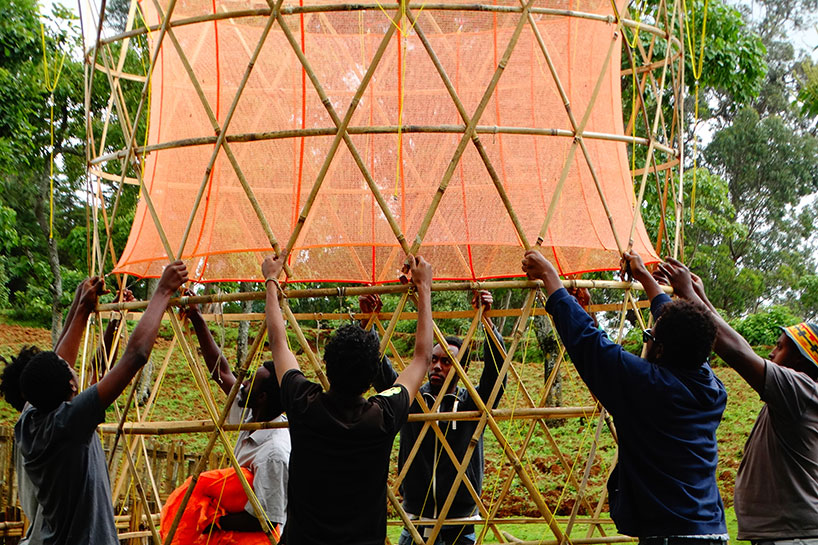 the system is lightweight, easily buildable, and infrastructurally-independent
DB: how many different projects does warka water comprise? how do they differ from one another?
AV: warka water provides various services such as: clean water (warka tower), hygiene and sanitation (warka sanitation), better habitat (warka house), bio dynamic agriculture (warka garden), and energy (warka solar).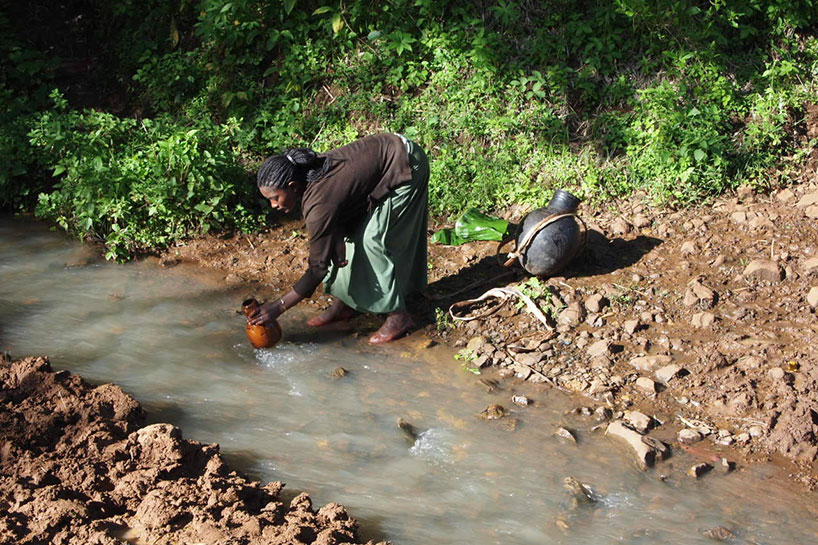 daily water collection trips in dorze are arduous and unrelenting — made primary by women, but also children
DB: what are some of the aesthetic inspirations that the structures draw from?
AV: warka tower is inspired by nature and lost ancient traditions. many plants and animals have developed singular 'skills' to enable them to collect water from the air and survive in the most hostile environments on earth. some key examples include the namib beetle's shell, lotus flower leaves, spider web and the fog collection and water storage system in cactus. we are identifying specific materials and coatings that can enhance dew condensation, water flow and storage capabilities.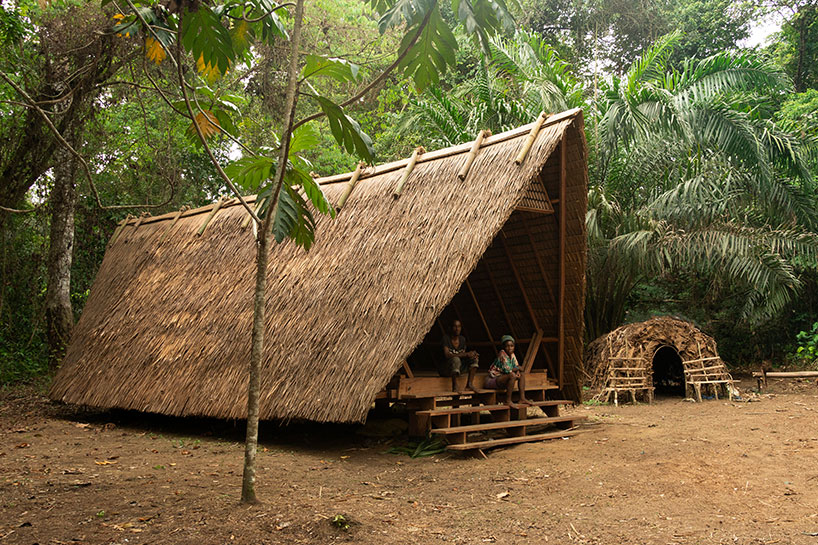 mvoumagomi, situated in the south of cameroon, has a pygmy community that lives deep in the tropical rainforest
AV (continued): the construction techniques are inspired by local vernacular architecture and its use of local and biodegradable materials to design a structure that complements the natural landscape and can be built easily by hand with the collaboration of villager. furthermore, warka tower is constructed with natural and local materials for social and environmental sustainability.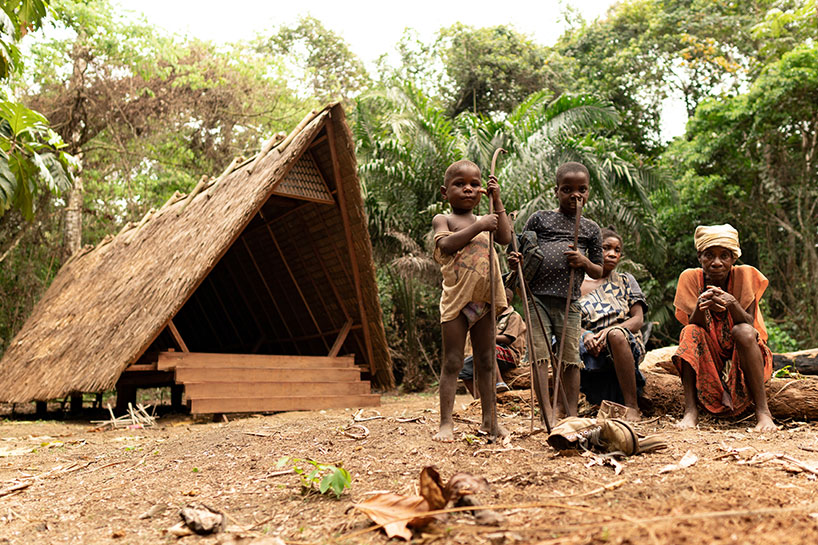 the recently-constructed 'warka house' provides substantially better shelter with an insulated floor and proper roof
DB: what can other architects learn from warka water in the design of sustainable and socially-impactful projects?
AV: warka tower is demonstrating that we can harvest water from the sky, so water doesn't only come from the ground! this not a new invention but an ancient knowhow that we have lost. looking back, several cultures have been adopting different strategies to collect water in a sustainable way from the air. warka will also help to rediscover some of these lost traditions, inspiring a new generation of architects to incorporate these techniques in contemporary design. in general, the example of warka tower is showing that by using local materials and a passive system, we create active architecture that is able to harvest renewable resource, water, energy.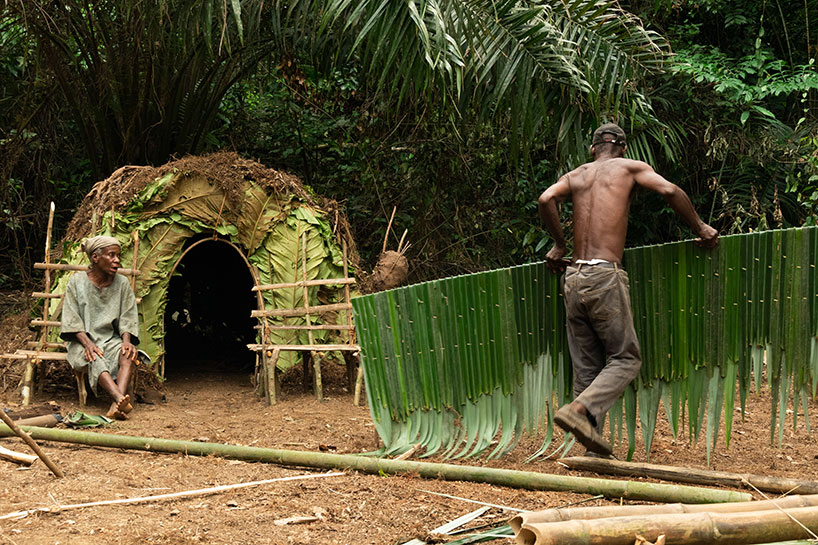 the structure is constructed using ancient local traditions and natural materials by the villagers themselves
DB: what goal is warka water working towards right now?
AV: we are active in africa, in togo, with the construction of warka sanitation; and in cameroon, we are working with 5 pygmy communities constructing integrated villages. in the caribbean, in haiti, we are installing a warka tower.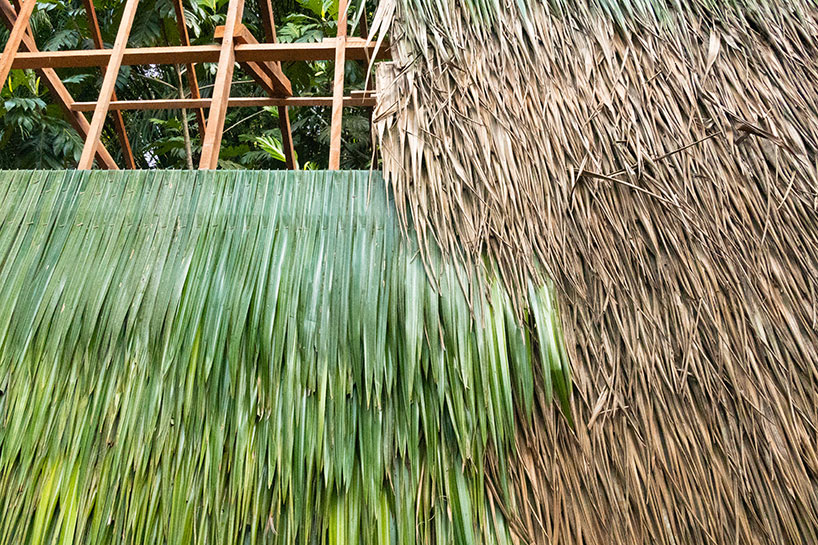 the dwelling will offer higher standards of hygiene and comfort for the villagers of this isolated community
DB: personally, what impact has working on this project had on you so far?
AV: the fact that I am directly involved in the field activities gives me a much more clear understanding of the situation — there is so much we can do. my motivation, in terms of helping rural communities, is growing. an important change has been being more attentive to the real issues of our contemporary sociality, and dedicating time to finding better solutions to help these situations.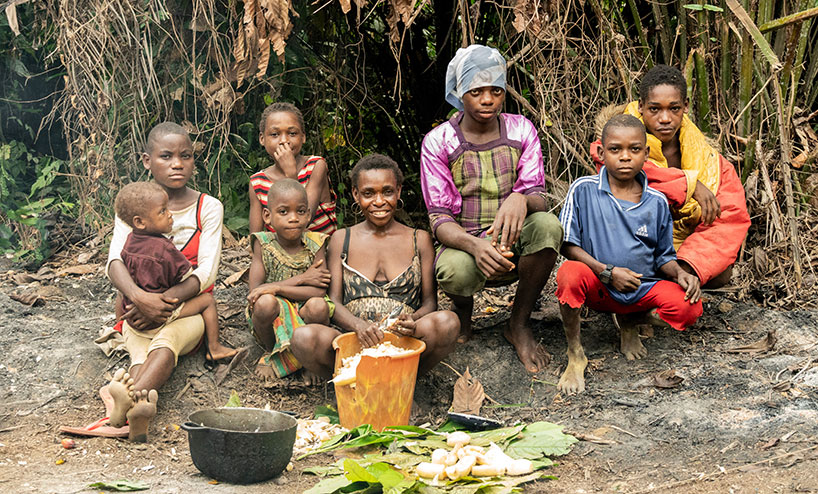 providing a sustainable solution for easily accessible drinking water is imperative for the people of mvoumagomi
DB: what are you afraid of regarding the future? what are you optimistic about?
AV: I always see the future with enthusiasm and opportunity waiting for us, so in general, I am not afraid of something in particular. simply by looking at our work, by the fact that more and more people are appreciating and supporting what we do, this makes me think that people's interests are shifting slowly to important social issues and there is a desire to make thing better — also for ourselves to live in a better planet.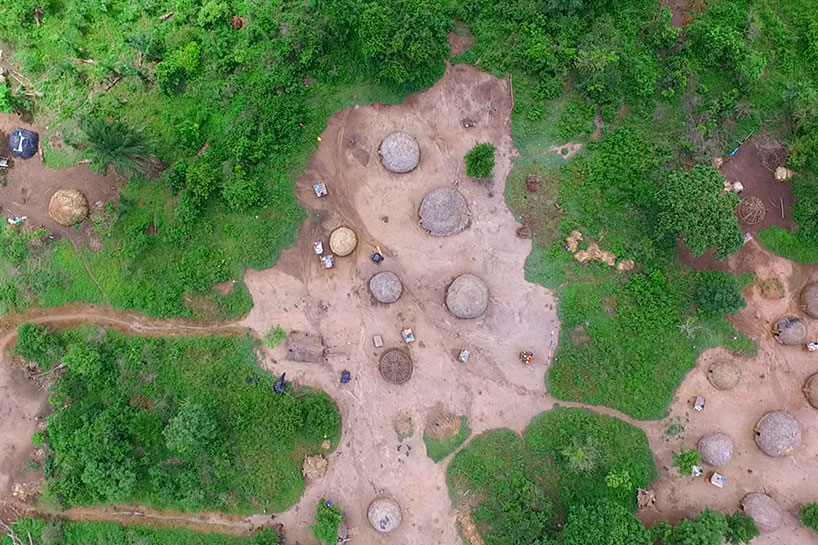 kpékpéta, in the plateau region of togo, has nearly nonexistent road networks that make its access almost impossible
DB: for those who would like to help, what is the best way for people to contribute to the project?
AV: the best way to support our activities is through a donation directly from our official website: http://www.warkawater.org/donate/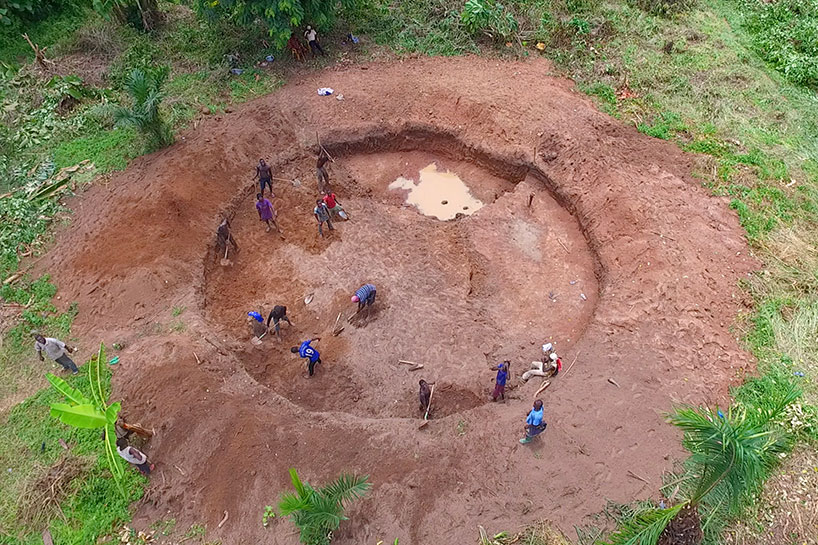 the construction of the 'warka toilet' in kpékpéta has recently kicked off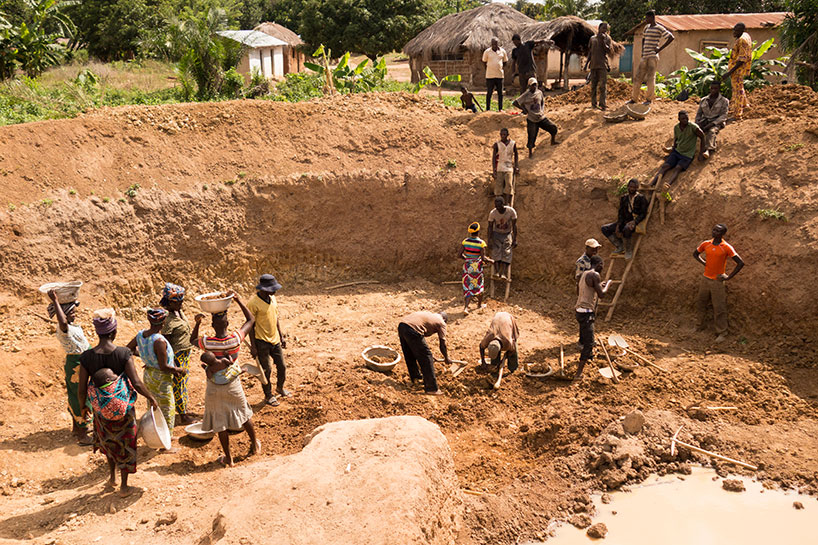 the community is fully involved in the project, with women and men from the village working on the excavation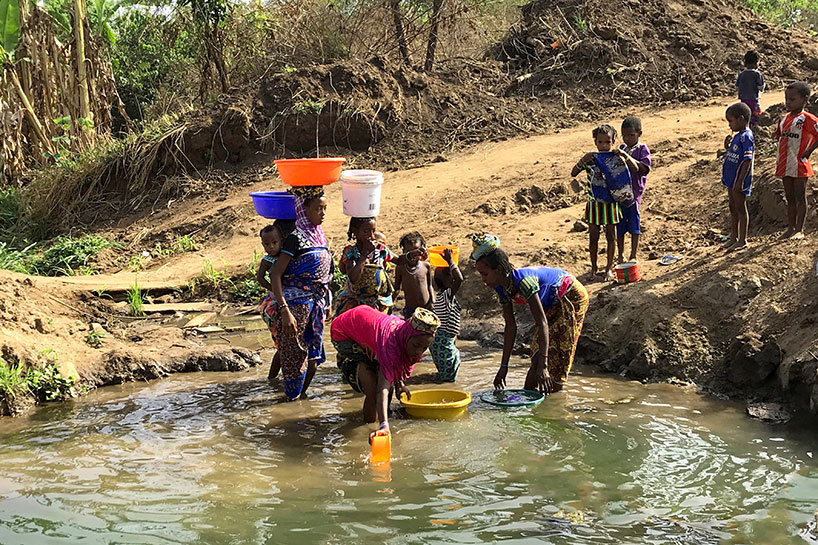 women are mainly responsible for finding and collecting water, but it is polluted, and potentially dangerous to drink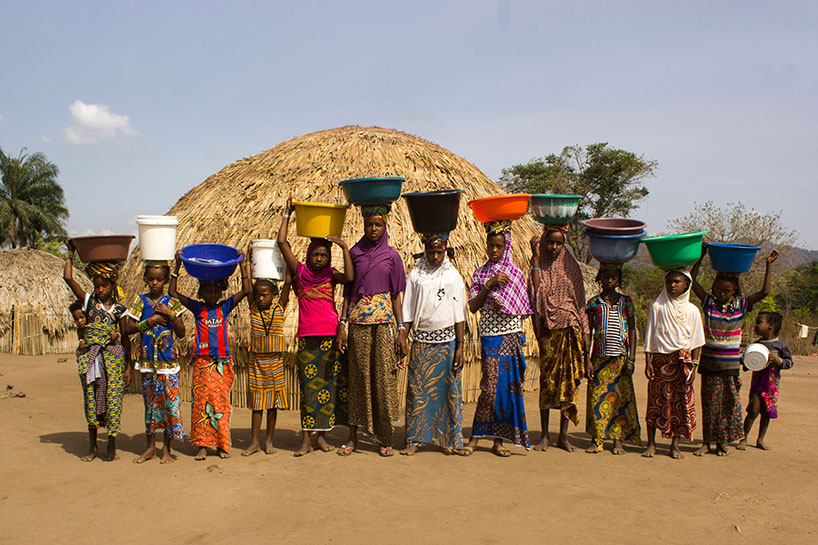 families sometimes walk up to 14 kilometers (round-trip) before reaching even a poor quality water source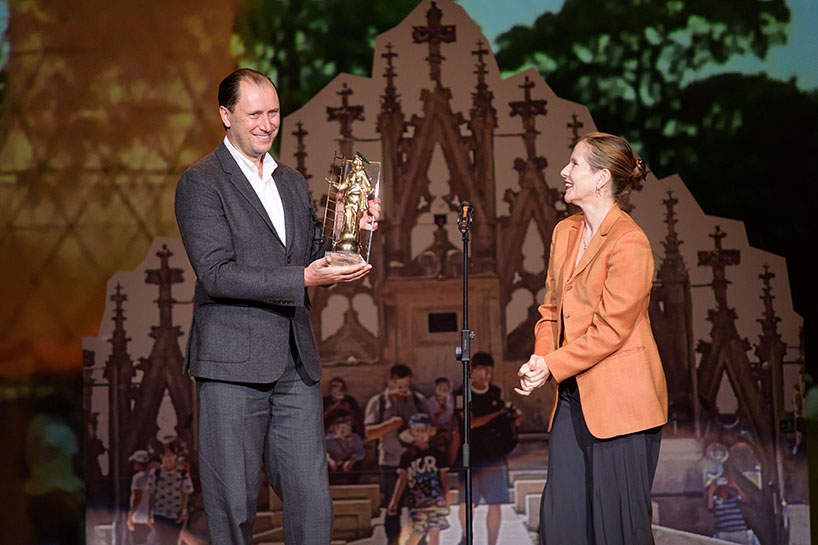 arturo vittori, founder of warka water, accepts THE DESIGN PRIZE for social impact, handed over by paola antonelli
discover all the winners of THE DESIGN PRIZE 2019 on designboom here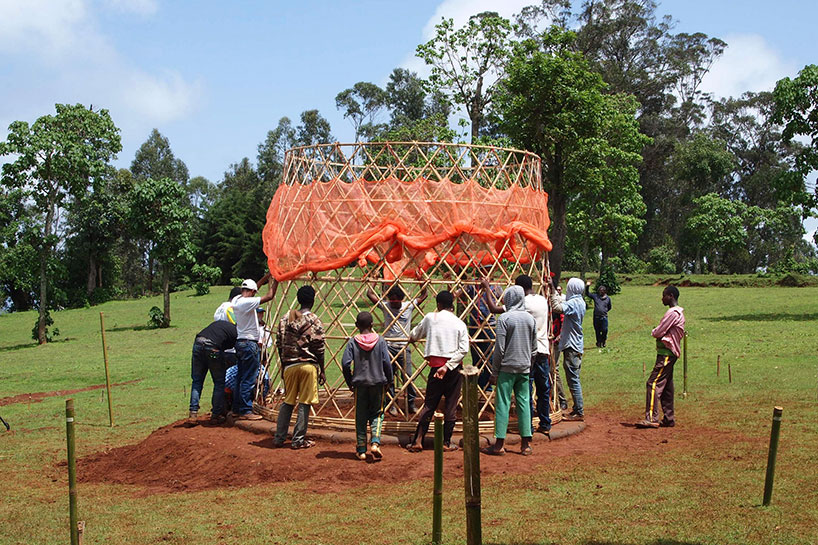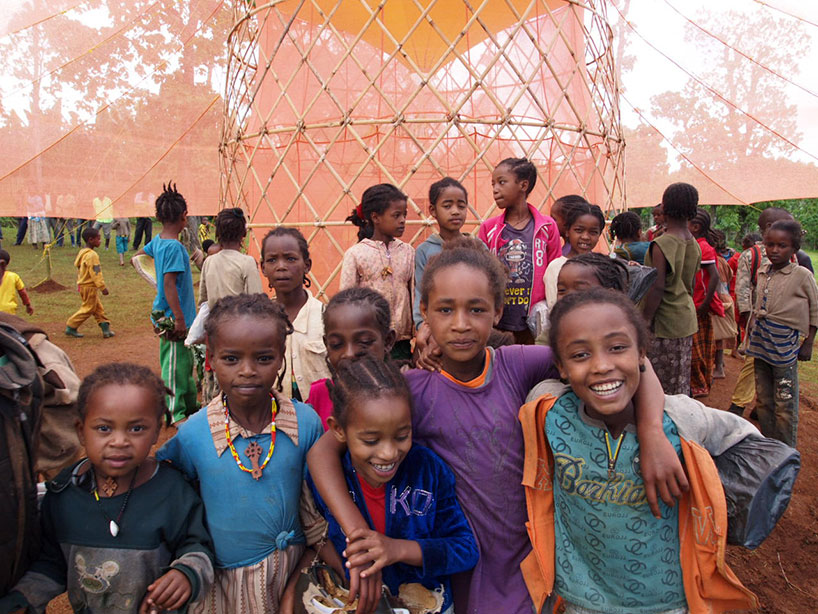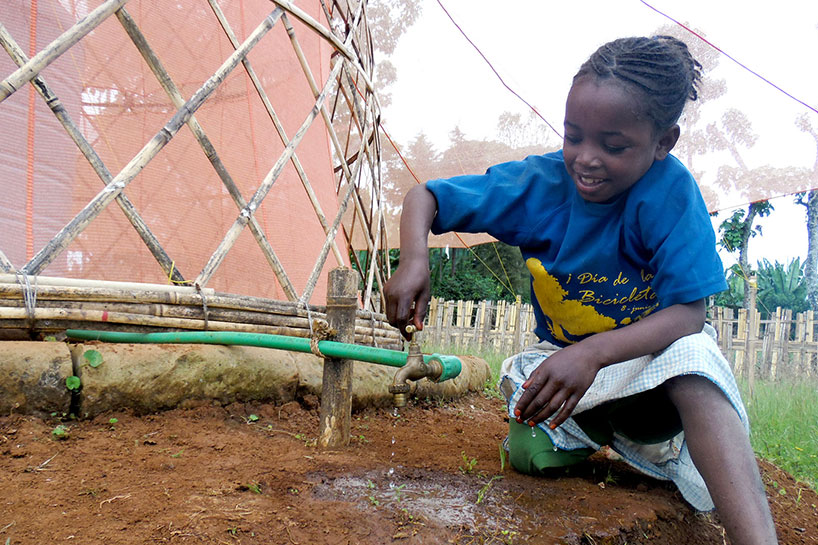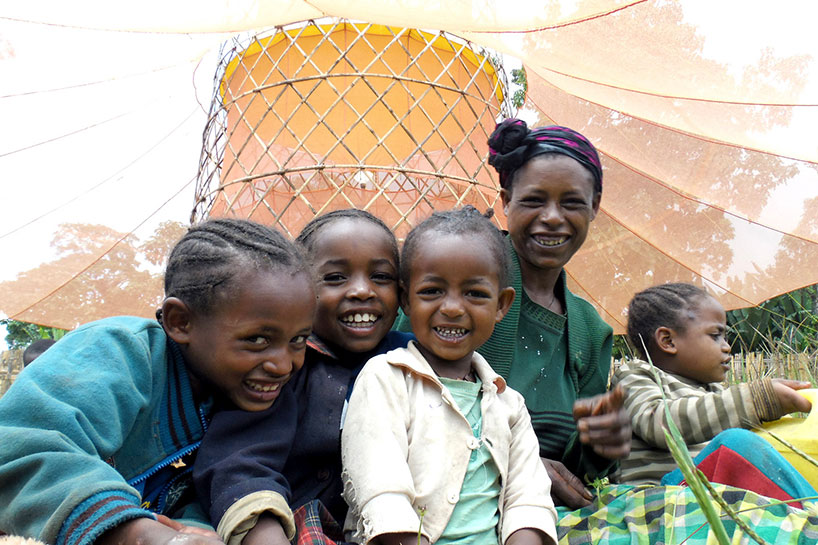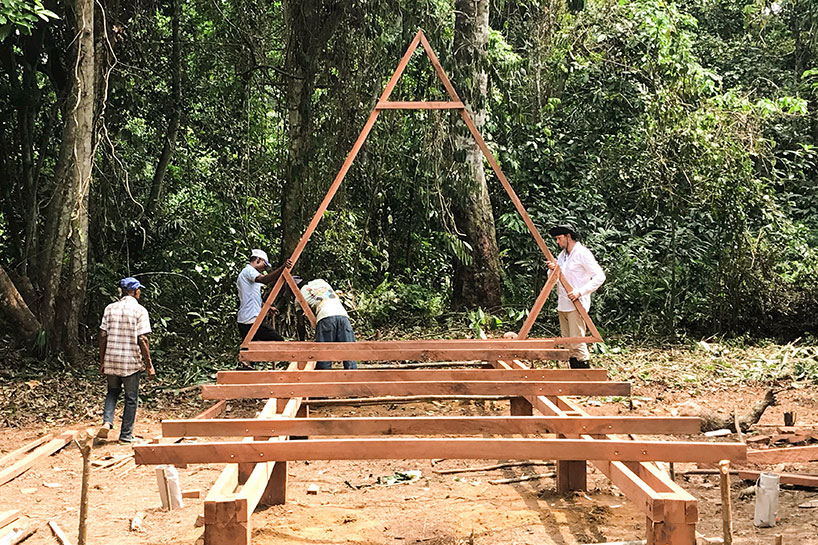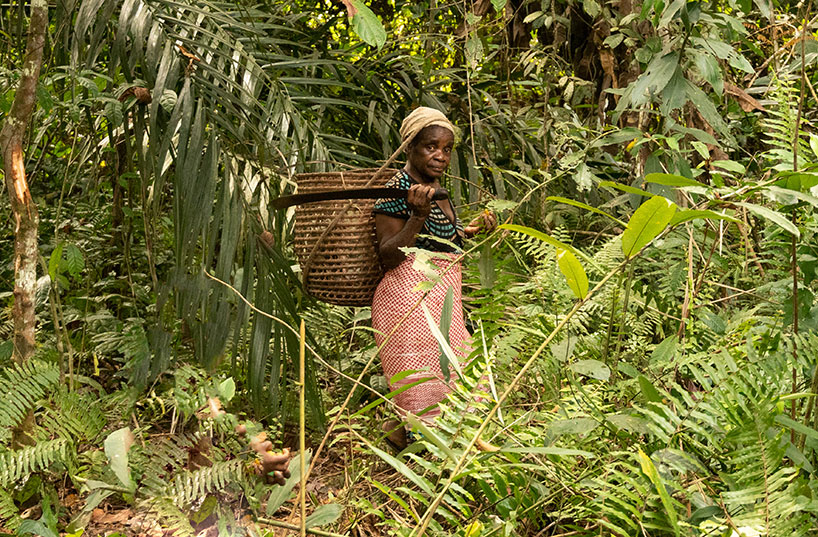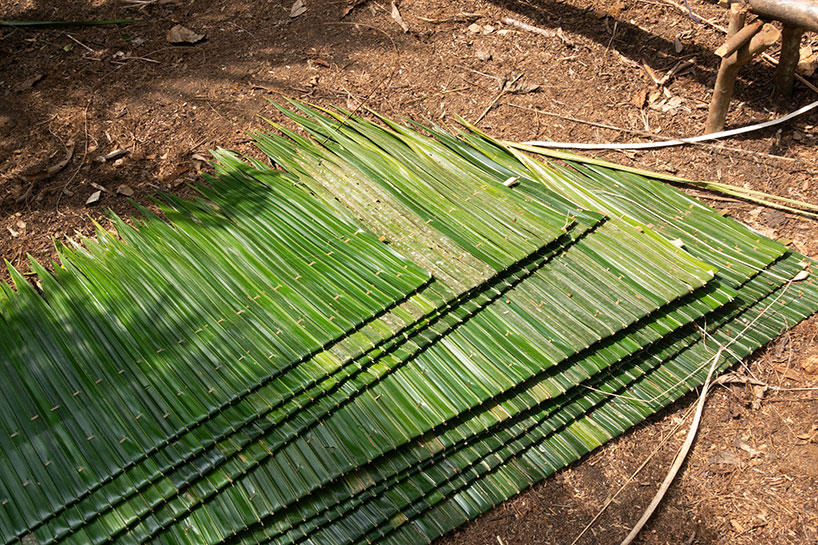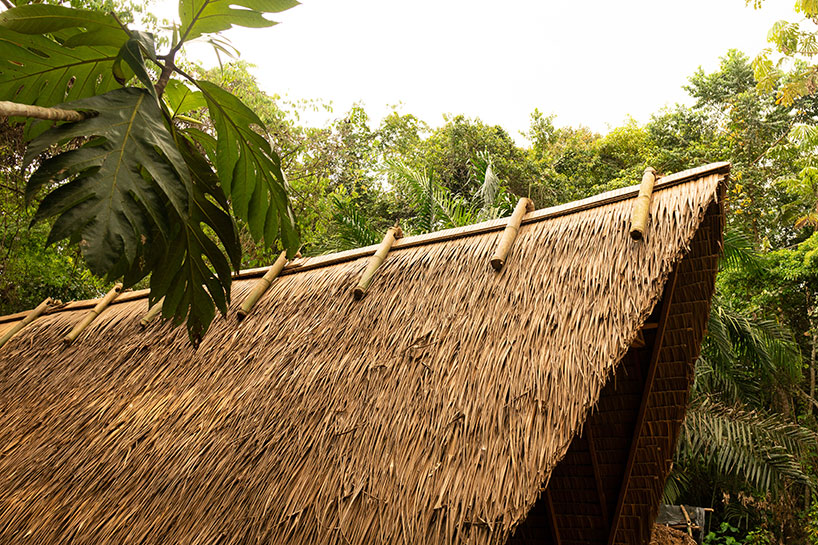 THE DESIGN PRIZE is energised by edison

edison, one of the largest energy companies in italy, has been a partner and promoter of the initiative since its inception in 2017. this year, edison continues its collaboration with THE DESIGN PRIZE, the international award dedicated to project culture, which is also a virtuous expression of co-planning based on the efficient use of resources for the construction of a sustainable future. edison brings its unique experience, know-how, and 130-year-long history in the energy sector to the design prize, helping foster a horizontal approach to design. together with the leading professionals and architects, edison proposes intelligent solutions for cities and people in favor of a more evolved and sustainable lifestyle.
nina azzarello
I designboom
apr 29, 2019
a diverse digital database that acts as a valuable guide in gaining insight and information about a product directly from the manufacturer, and serves as a rich reference point in developing a project or scheme.
designboom will always be there for you
milan, new york, beijing, tokyo

,
since 1999