the 'WHOOP' performance optimization system is a sophisticated device that offers elite athletes, coaches, and trainers the ability to harness physiological data tracked through the wearable to inform specific training and game day decisions. formally developed by aruliden, in collaboration with the WHOOP team, it is the first scientifically grounded wristband that provides users with a full understanding and awareness of their bodies.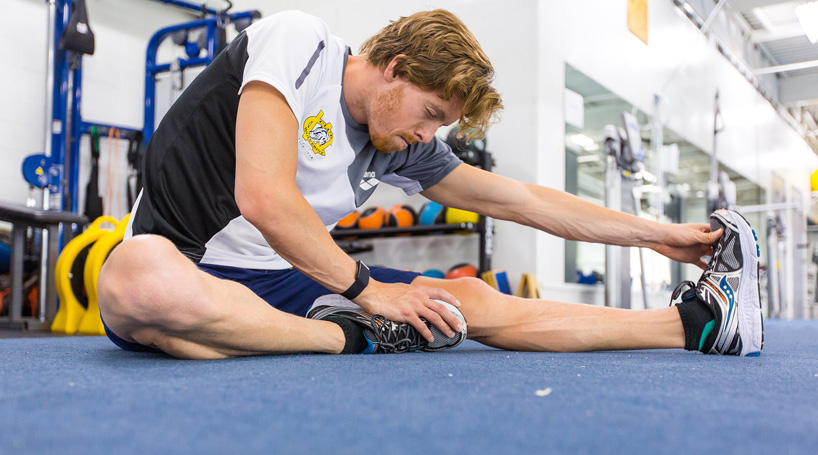 olympic swimmer connor jaeger using WHOOP during a dry training session
(first image) olympic swimmer ryan lochte wearing WHOOP during a training session in the pool
what sets WHOOP apart from other similar products on the market is that it uses complex metrics like skin conductivity and accelerometry, to analyze the body throughout the day. 'when you have precise data, you can use it to accurately predict future performance. the challenge is that getting this kind of data means tracking for 24-hours a day—workouts, rest days, sleep and everything in between. how do you design a product that user wears on their body at all times?' asked johan liden, co-founder of aruliden.
the result is a versatile strap that can be changed by that user, and that accommodates all components of the WHOOP device. composed of three layers of fabric and polyurethane, it features a tri-fold, die cast aluminium clasp that locks the band in place, allowing for easy removal when necessary. and, since WHOOP is meant to be worn continuously, aruliden also designed a slide on battery pack that gives users the option of charging their device without having to remove it.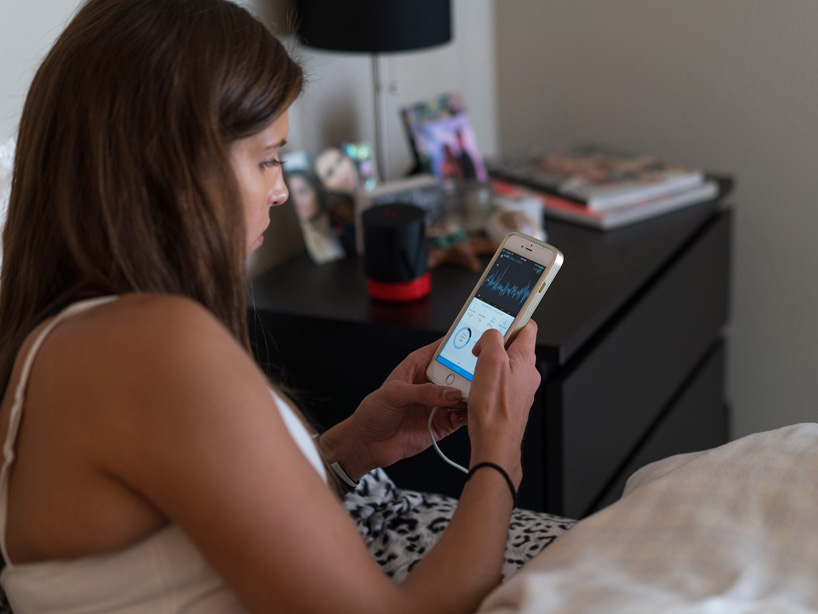 professional beach volleyball player lauren sieckmann reviewing her performance data
the second generation of the system, aruliden's WHOOP strap 2.0 is a sleek wrist-worn design that incorporates all of the technological capabilities of the WHOOP device. it continuously measures key variables more than 100 times per second, analyzing and reporting intensity, recovery and sleep patterns in order to provide a consistent and more accurate picture of the type of strain and recovery an individual experiences. aruliden's design translates this data into actual insights that can easily be shared with fellow sportsmen, teammates, coaches and trainers, ultimately balancing training programs, prevent injury and improve overall performance so that users are able to grow and improve in their field.
we spoke with aruliden co-founder rinat aruh and johan liden to gain insight into what sets WHOOP apart from other similar products on the market, and what it offers in terms of adaptability in various athletic situations.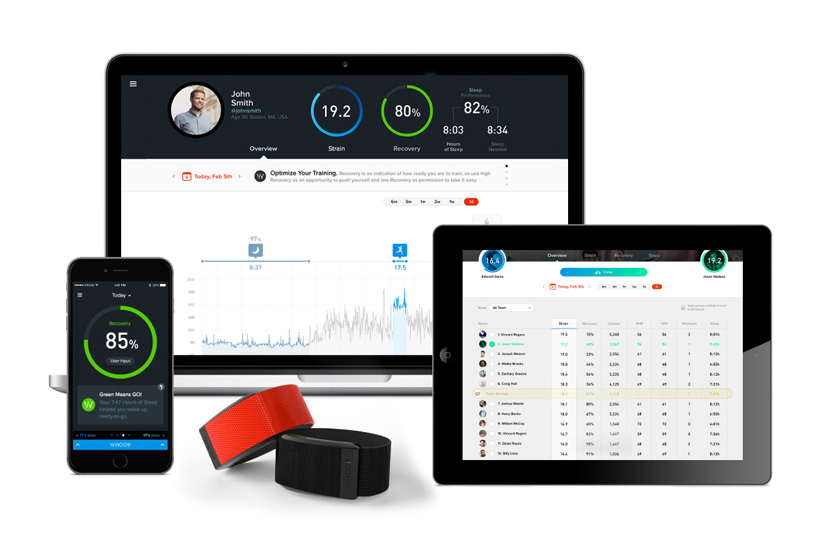 the 'WHOOP' performance optimization system
designboom: what is your design background?

aruliden: at aruliden we use design to rethink brands. about ten years ago, rinat aruh and I started aruliden focusing on product innovation and brand creation in order to generate great products that speak for themselves. our clients come from all different industries, from beauty to consumer electronics, retail spaces and lifestyle brands.
DB: could you talk about the initial reasons for wanting to develop a product like WHOOP?

AR: will ahmed and his team at WHOOP approached us with their idea for a new kind of fitness wearable, one that gave athletes a better way to track and optimize their training and performance. so, we at aruliden set out to design a strap, clasp and charging system that could fit their idea for a truly 24/7 wearable. from a design perspective, we started from there, and considered every aspect of the product experience.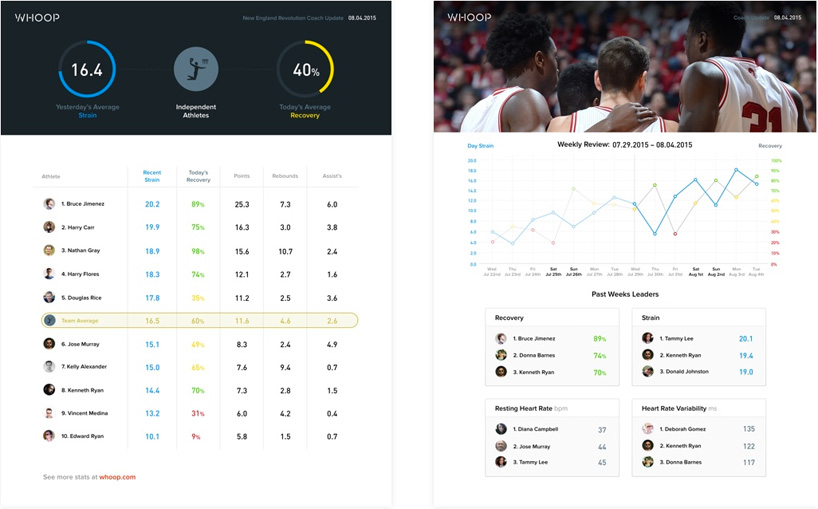 data can be easily shared with fellow athletes to improve overall team performance
DB: what are the problems that WHOOP aims to solve / address?

AR: there are plenty of fitness tools that track activity, the difference with WHOOP is the actionable insights it provides. will ahmed and his team of experts came up with this great new technology to better track key fitness metrics, but still needed innovative hardware to match their innovative software for a product athletes could use 24/7.
the ability to wear WHOOP 24/7 sets it apart, and gives athletes and coaches a massive data set to monitor strain, recovery and sleep. it takes the guesswork out of training so athletes can balance training plans to prevent injury and hit their peak performance when it counts.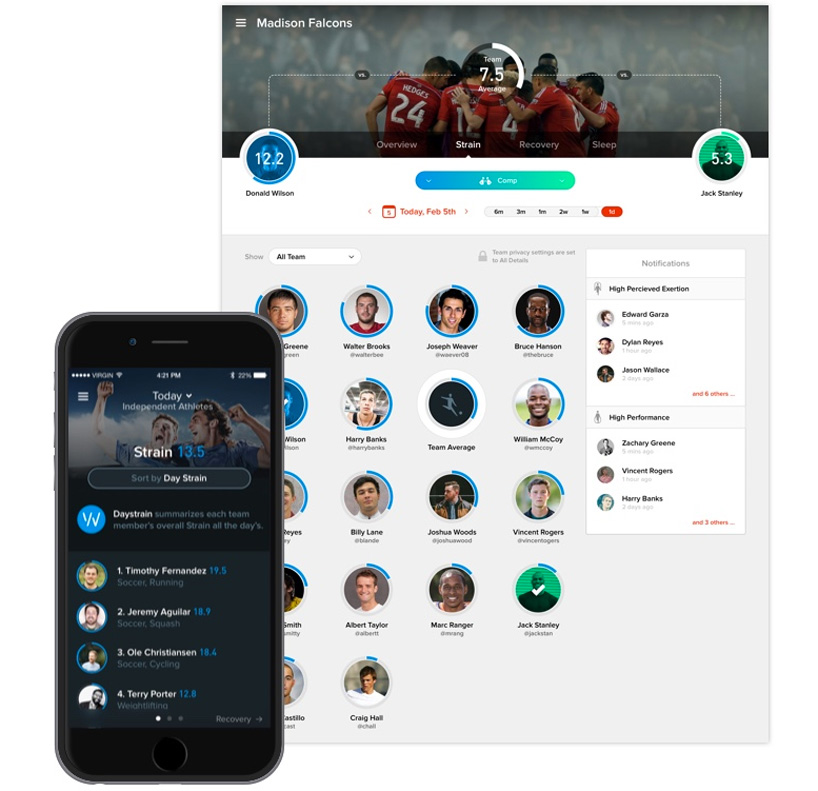 DB: could you elaborate on the technology that WHOOP employs, and the information output it delivers to sportsman, coaches and trainers?
AR: WHOOP's sensors constantly gather data on heart rate, heart rate variability, ambient temperature and motion through a three-axis accelerometer. WHOOP was designed to be worn 24/7, so that coaches, trainers and athletes have a complete picture of strain and recovery. coaches and trainers can then identify athletes that need rest, or additional training, and athletes can adjust their fitness routine accordingly so that they perform best when it counts.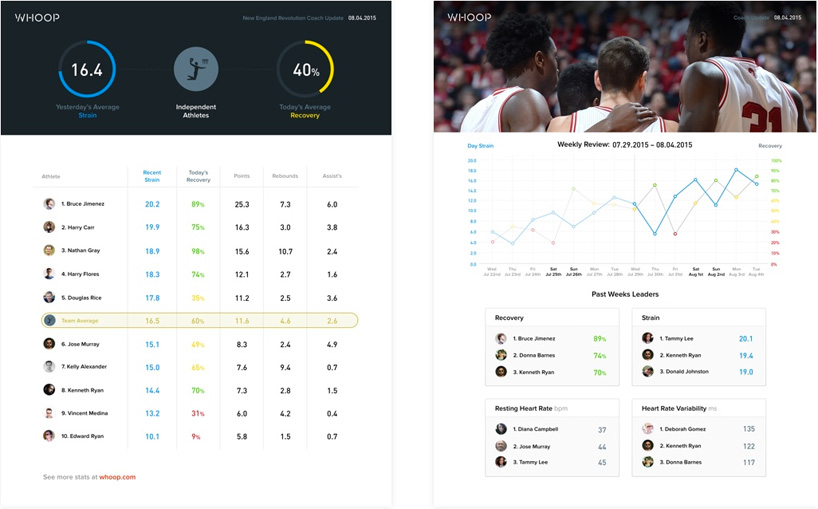 the device offers a complete picture of an athletes daily activities and performance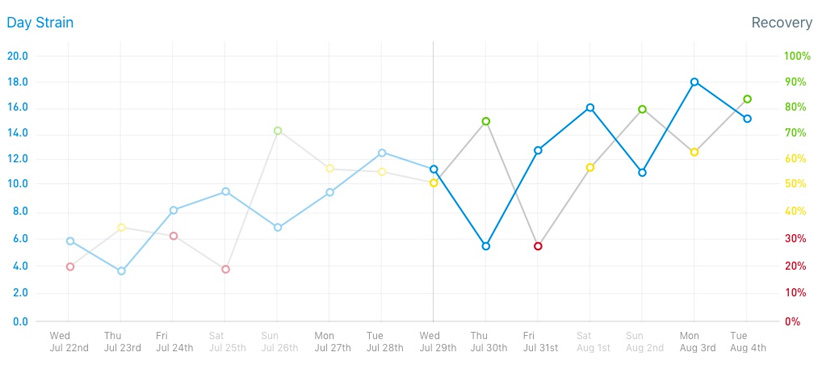 WHOOP tracks the user's daily strain to optimize training programs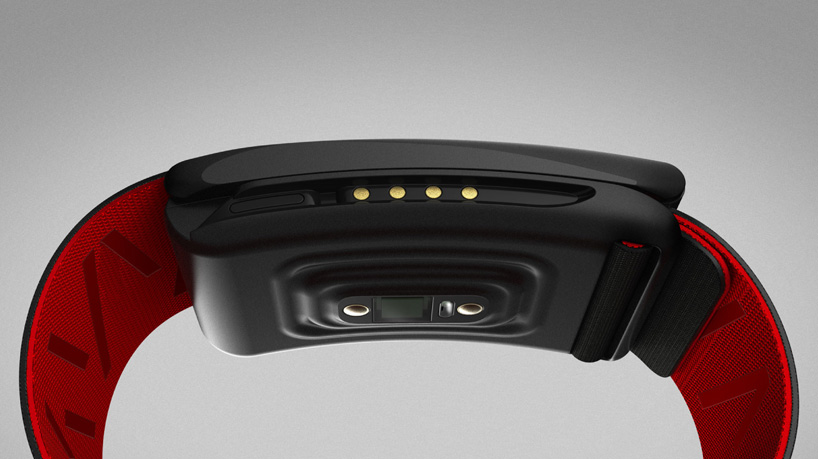 the lightweight strop has three layers of fabric and polyurethane, merging style and comfort
DB: what are the key features WHOOP offers? and how does WHOOP set itself apart from other similar wearables on the market?
AR: in order for WHOOP to constantly gather the insights an athlete needs, they can't be bothered to take it off to charge. so, the key to WHOOP is the ability to wear it and use it for 24 hours. we designed a charger that lets you power-up the device while you wear it with a battery pack that latches onto the device. we also considered the role that packaging plays in the experience, that's why we developed the bottom of the package, the red puck, to be used as a carrying case for battery packs. the band and clasp design are also key.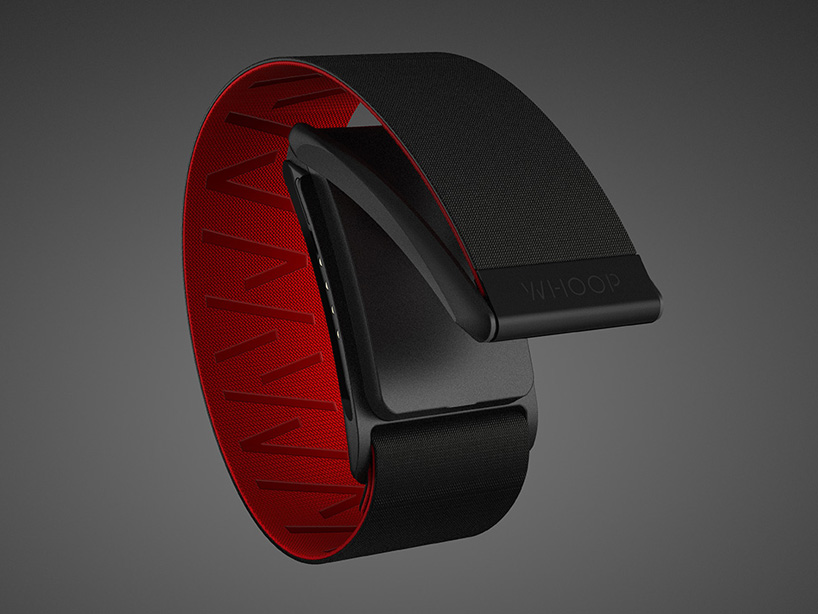 the tri-fold, die cast aluminium clasp locks the band in place
DB: formally, what does WHOOP offer in terms of ergonomics and adaptability for users in various athletic situations?

AR: unlike other wearables, WHOOP's components are concentrated in one—centralized head and clasp mechanism with a separate band. this allows for a flexible system that can easily adapt to a wide variety of wrist sizes and in the process ensure that the data it captures is always accurate. the band is lightweight, has a laminated construction to meet the high performance requirements, and is easily interchanged or replaced.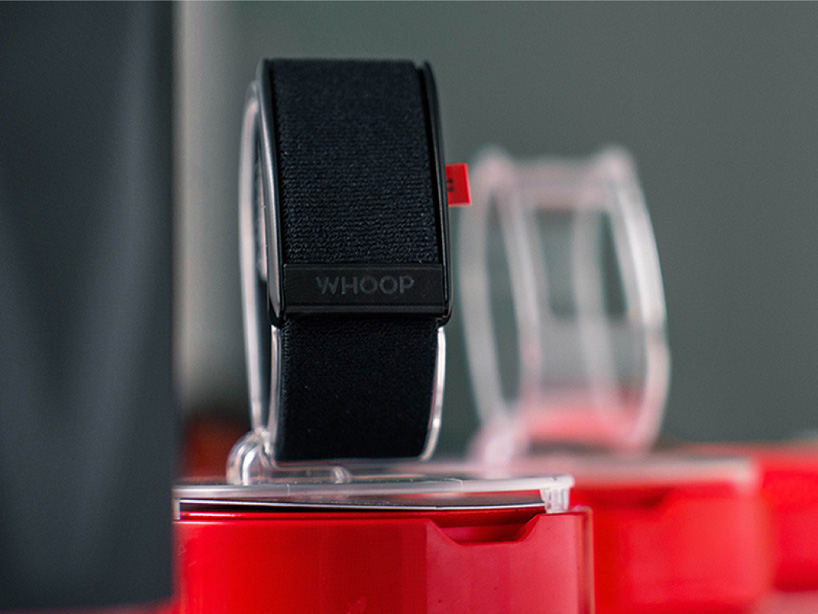 a slide on battery pack allows users to charge their WHOOP without having to remove it from their wrist
DB: what's next for WHOOP?!

AR: aruliden is excited that WHOOP 2.0 is now available for consumers. we look forward to more athletes improving their performance with WHOOP.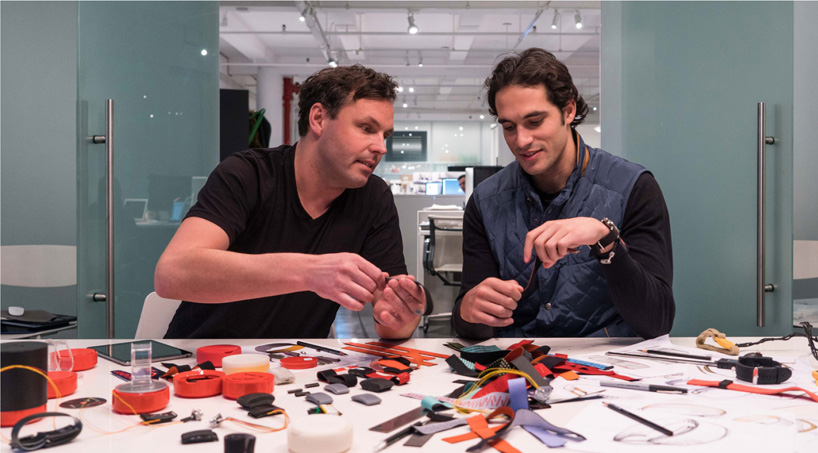 johan liden, co-founder of aruliden, with will ahmed, founder and CEO of WHOOP
the WHOOP performance system has already gained recognition from a number of elite athletes, including star basket-ball player lebron james; along with 20 olympic athletes such as beach volleyball team casey patterson and jake gibb wrestler adeline gray, swimmer ryan lochte who have used WHOOP to train in preparation for rio 2016.
'over my many years on the national team I've learned that training for the olympics is more than just long hours in the pool and weight room,' says five-time olympic gold medalist and current world record holder, ryan lochte. 'much of your success in the pool comes from what you do outside of it. WHOOP has given me insight into my sleep and recovery, which ultimately helped push my training to new levels.'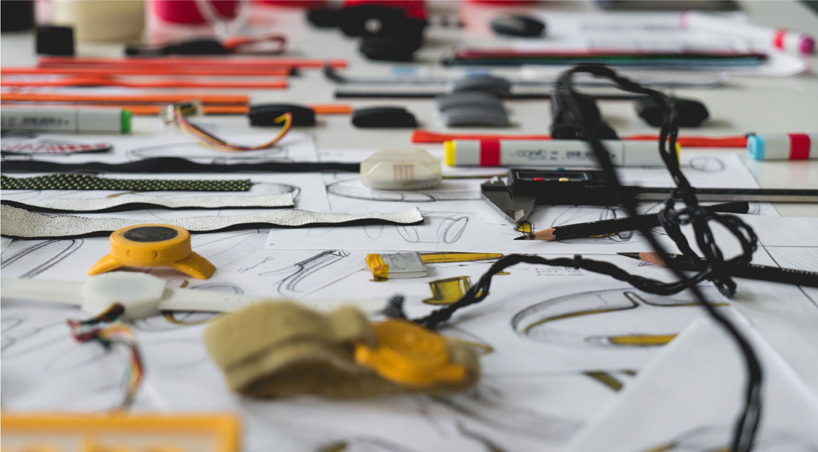 WHOOP product development
originally only targeted to professional athletes, the WHOOP performance optimization system is now offered, with limited availability, to the greater public: http://get.whoop.com/
Save
Save
Save
Save
Save
Save
Save
Save
Save
Save
Save
Save
Save
a diverse digital database that acts as a valuable guide in gaining insight and information about a product directly from the manufacturer, and serves as a rich reference point in developing a project or scheme.
designboom will always be there for you
milan, new york, beijing, tokyo

,
since 1999