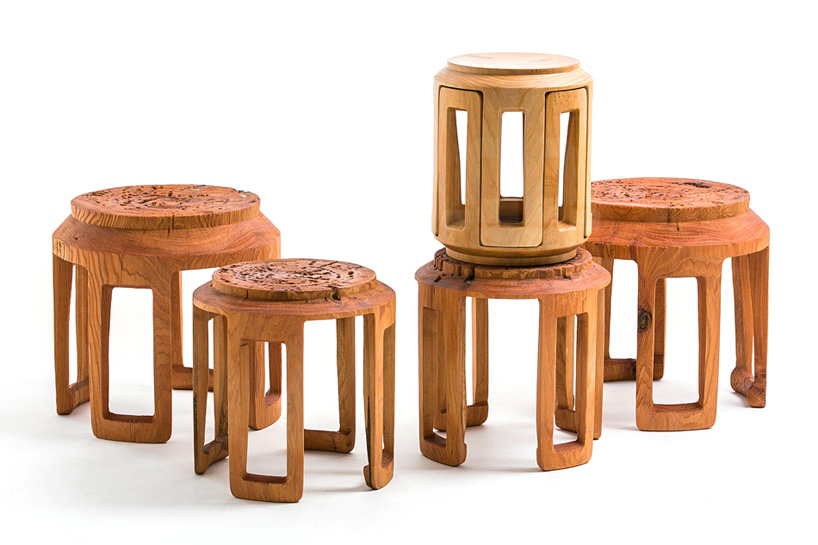 oct 09, 2013
bamboo furniture by taiwanese studio scope design
bamboo furniture by taiwanese studio scope design
scope design studio of taiwan develops furniture that reinterprets traditional asian craft techniques. utilizing natural materials, primarily bamboo, they create functional objects which emphasize the skills of taiwanese craftsmen who hand-make each design, exploring and redefining means of manufacturing, customization and commercialization of furniture. their latest collection comprised of five different seating pieces, have been presented at taiwan designers' week 2013.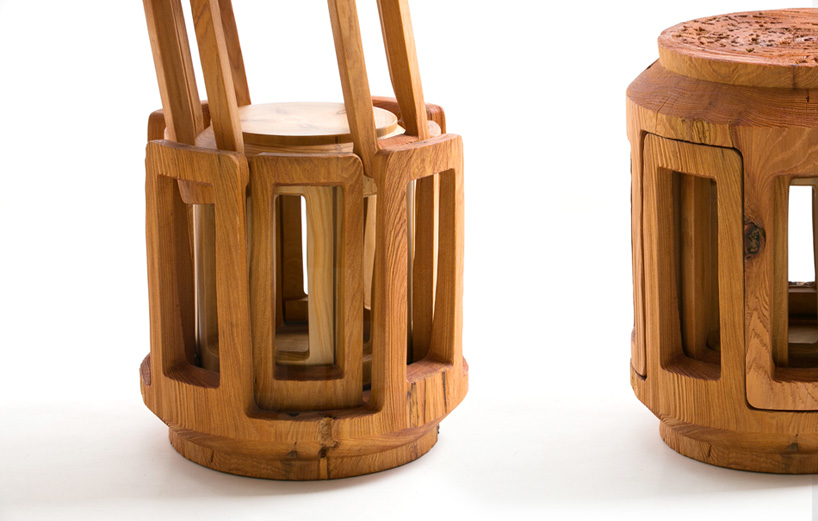 'three generations in one stool'
designer: tsai & fanchiang, mao-hui chen
material: benihi driftwood, chinaberry, formosan china fir
'three generations in one stool' recalls the chinese tradition of three generations living together, creating a strong family bond. the design attempts to offer a contemporary piece of furniture that provides versatility and minimal space utility. working similar to russian dolls, the stools can be locked into one another to form a single seat, or detached to function as two separate ones.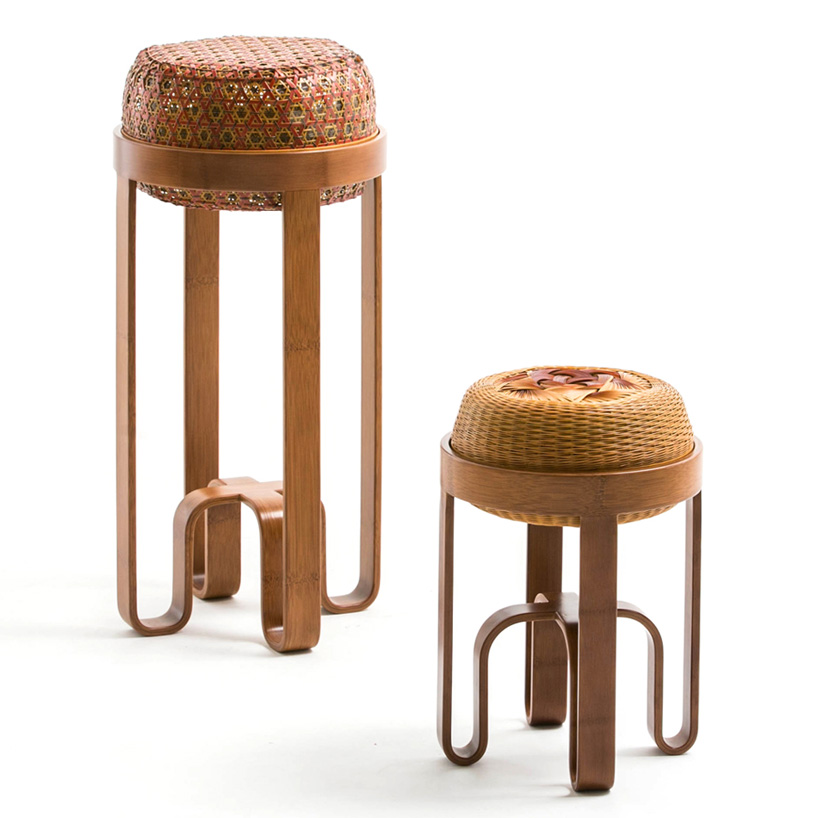 'bamboo' stool
designer: hsiao-ying lin, chin-tuan chiu
material: bamboo
following the similar 'nestling' technique of 'three generations in one stool', 'bamboo stool' comes in two sizes whereby the smaller one can be stored inside the larger one– the design offering a flexible and sustainable pieces of furniture.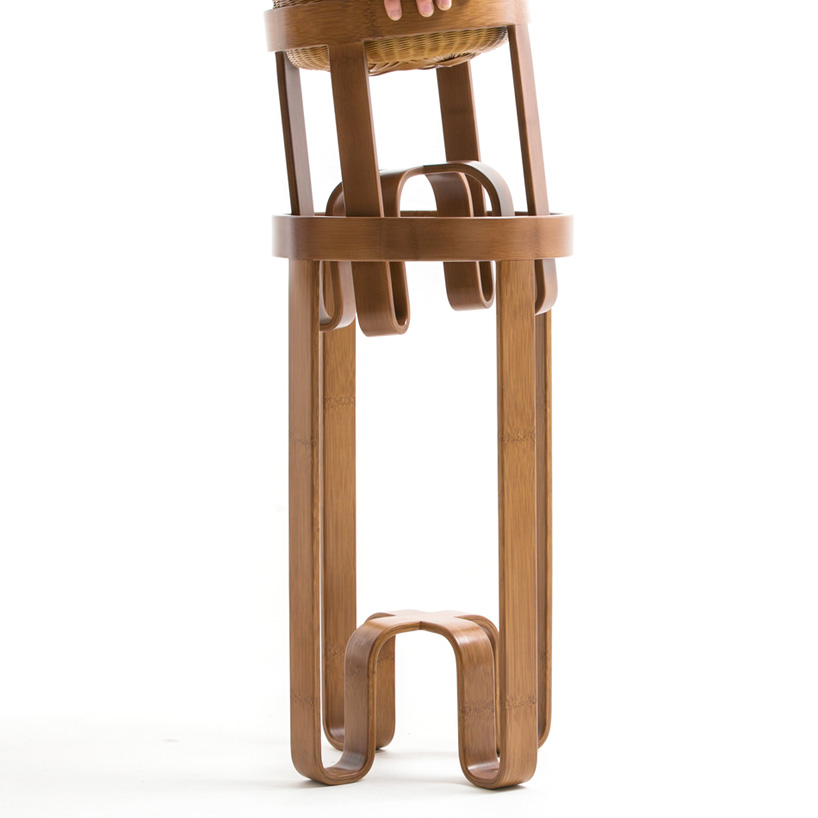 the smaller 'bamboo stool' can be nestled inside the larger one

one stool sits inside the other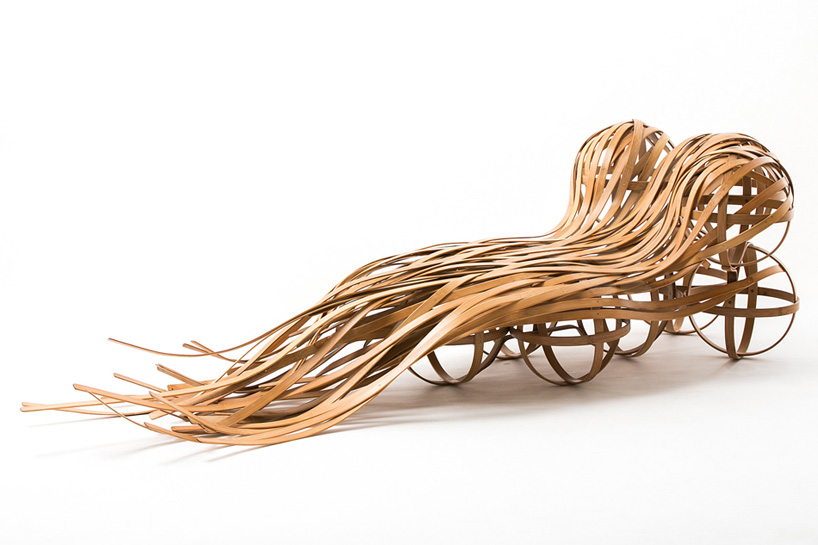 'flow'
designer: cheng-tsung feng, kao-ming chen
material: bamboo
'flow' is a bamboo chair in which you can sit back and enjoy a lazy afternoon. the lounge seating is light and free as a cloud, and is supported by a series of spherical bamboo structures which also inform the design's curvacious shape.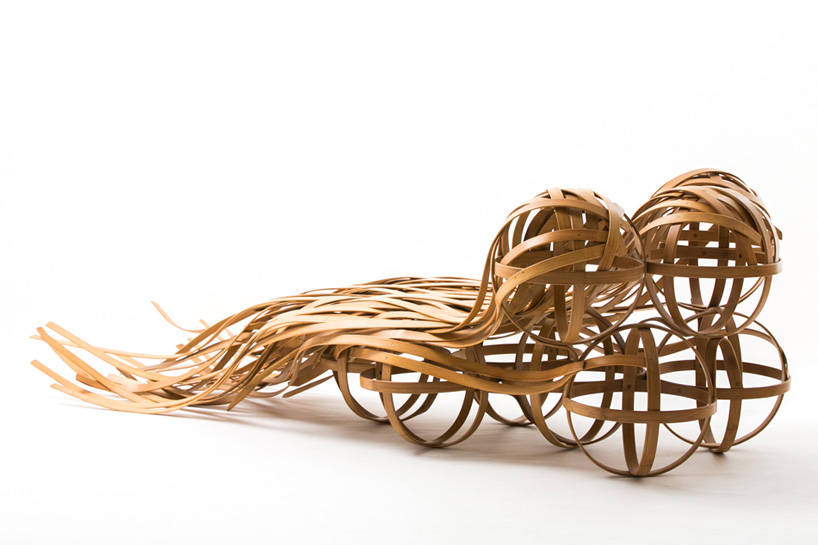 3/4 view of 'flow'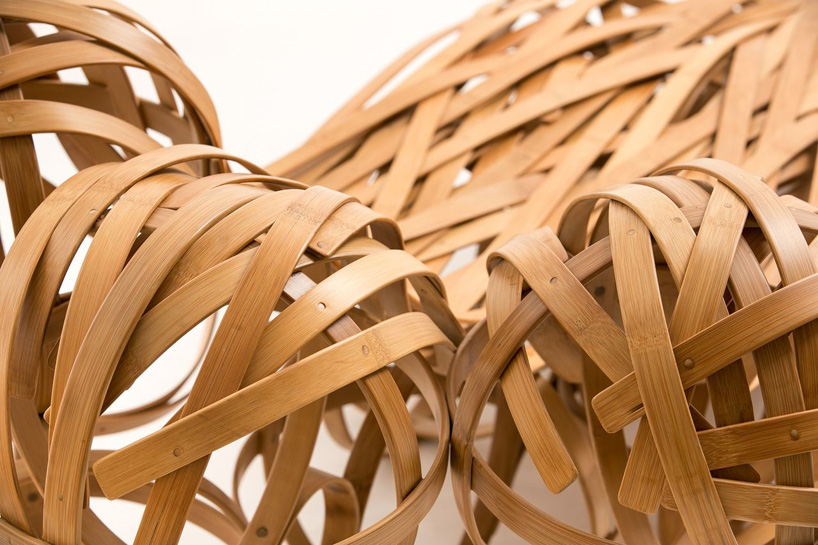 detail of the bamboo strips used to form the seating surface of 'flow'

'tu tu'
designer: yu-fen lo, su-jen su
material: bamboo, cotton, linen
the traditional caning technique is used to weave the structural base of the 'tu tu' stool. available in several vibran colors, 'tu tu' can also be used as a small side table, perfect for tea time.

'commemorating dailiness'
designer: che-chen kuo, pei-tse chen
material: wood, stone
'commemorating dailiness' is a series of two stools that combine a standard stool typology with the sculptural stone work of monuments, milestones, statues, even gravestones.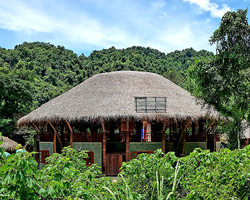 jul 12, 2017
jul 12, 2017
jun 21, 2017
jun 21, 2017
jun 14, 2017
jun 14, 2017
dec 09, 2015
dec 09, 2015
oct 29, 2015
oct 29, 2015
jul 02, 2015
jul 02, 2015
oct 11, 2013
oct 11, 2013