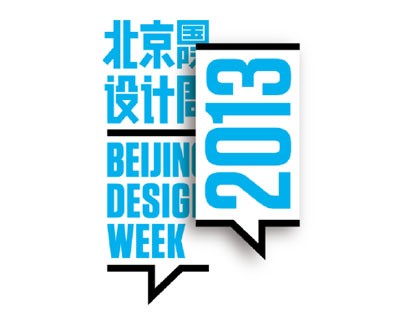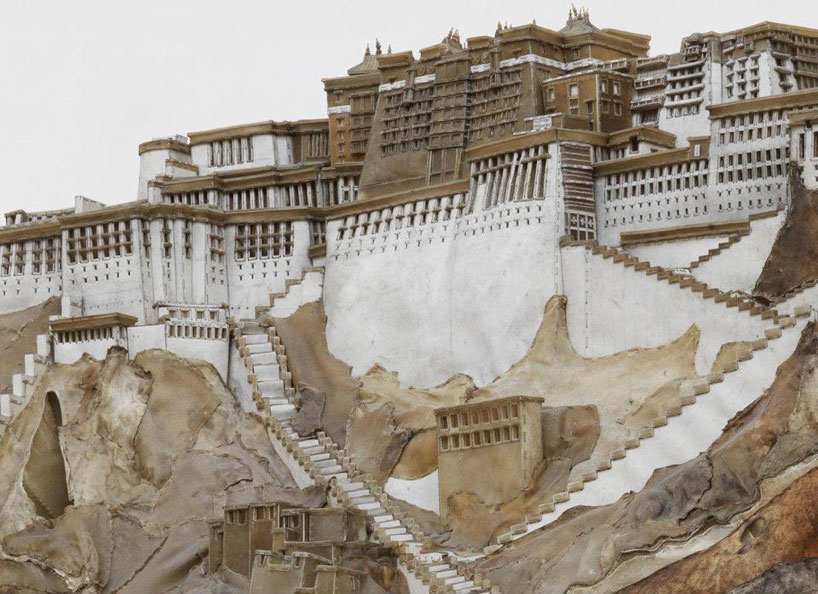 sep 24, 2013
beijing design week 2013
beijing design week 2013
liu wei — the artist has designed the main pavilion for coachangdi
'don't touch', 2011
oxhide, wood, metal, 270 x 650 x 350 cm
photo by anders sune berg, © faurschou foundation 05

entering its third edition, beijing design week (BJDW) aims to offer insights into the projected future of our urban areas and the accompanying built environment and design infrastructure, providing a unique city-wide showcase of initiatives celebrating creativity and innovation from related fields at large. curated by beatrice leanza key issues that will be addressed are the investigation of research and experimentation as a proponent of a sustainable course of growth for the chinese capital, the livability of the city and its development and progression, with design visions placed at its core.
having been sited as a city of design by UNESCO in 2012, BJDW initiatives have reinforced the chinese capital's global position as an on-going observatory, acting as both an infrastructural and cultural provider. while assisting the cultivation and development of the local design industry, beijing makes itself referent for an international community of makers and thinkers as a catalyst of ideas, forward thinking solutions and academic explorations originating from, challenged and informed by the contemporary predicament of china.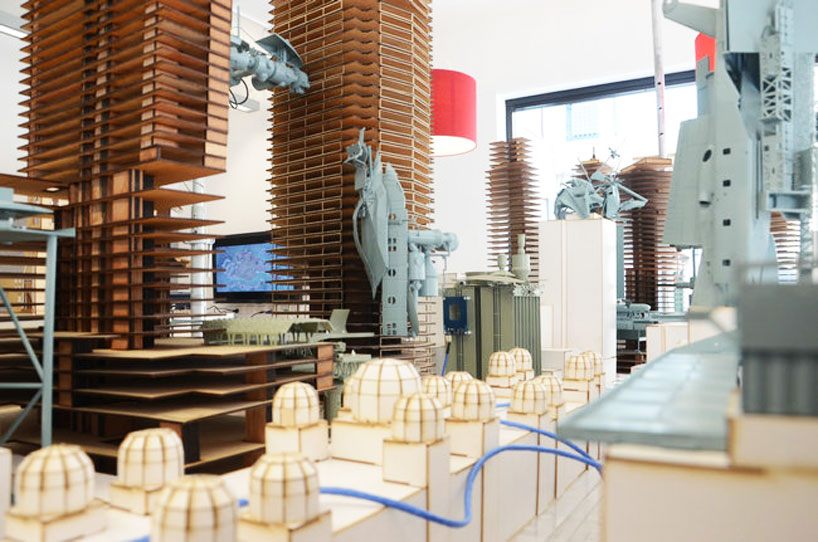 installation view of BJDW's main exhibition 'smart cities' on show at CMoDA
the BJDW 2013 program is divided under several key sections including:
design forum
which will include leading figures and policy makers from the global industry such as marcel wanders, nadja swarovski, wang min (china central academy of fine arts) and masayuki kurakawa (president of butsugaku research institute) as participants, in cooperation with CCTV and new york times, addressing issues of esign as a tool under china's current economic transition and development from 'efficient city' to 'creative city'; main exhibition – produced and hosted by the china museum of digital arts (CMoDA) that has been realized under the focus of 'smart cities', using beijing as a case study; annual design award, curated by wang min; design hop – a series of exhibitions and talks and stands as the largest component of BJDW; the guest city program for which amsterdam has been named this year; and design market – a trading platform which covers a range of sectors–from household, to IT, and automotive.
'smart cities' showcases 70 works from international design studios and university labs, hailing from 10 different countries including: BJDW amsterdam guest city, cloud collective (NL), ars electronica solutions (AT), ETH zurich value lab (CH), mit senseable city lab (US), college of fine art / university of new south wales (AU), designaffairs (DE), nicolas maigret, clément renaud, lionel radisson (FR), cradle (JP), digital city research lab, ministry of housing, urban & rural development, information art & design department tsinghua university, interactive beijing, PKU visualization and visual analytics group, eastdawn, CIC, neurosky, codoon.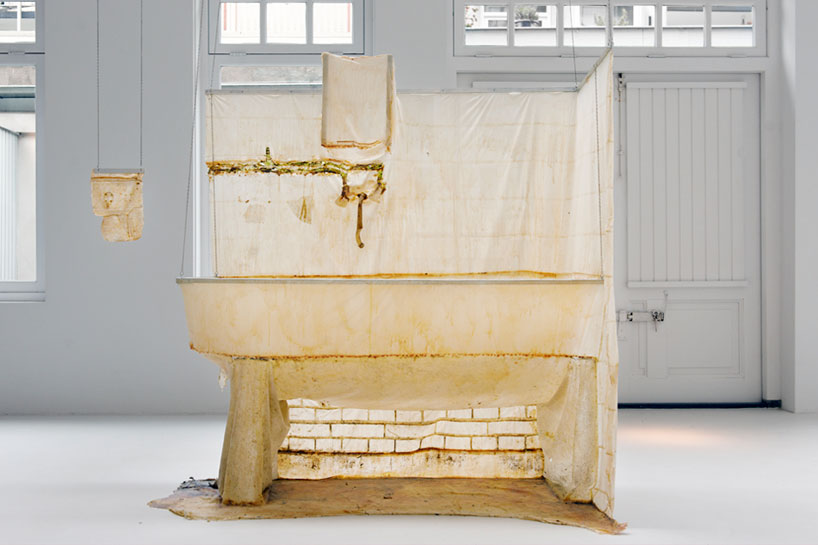 'skinned' by KNOL who presents as part of the 'guest city' program's 'starting something' exhibition
see more about this project on designboom here
the 'guest city' amsterdam, presents the 'design goes dutch' programme offering a multi-platform list of events whose highlights include: 'starting something', an exhibition standing as an active dialog between alumni from the sandberg institute of amsterdam, dutch designers and students of CAFA (central academy of fine arts) in beijing; as well as 'peking express', an exhibition of chinese fashion design student work by students from CAFA; and 'rubber duck beijing', florentijn hoffman's 26-metre high yellow rubber duck which has floated its way around the world since 2007 (see more about this project on designboom here).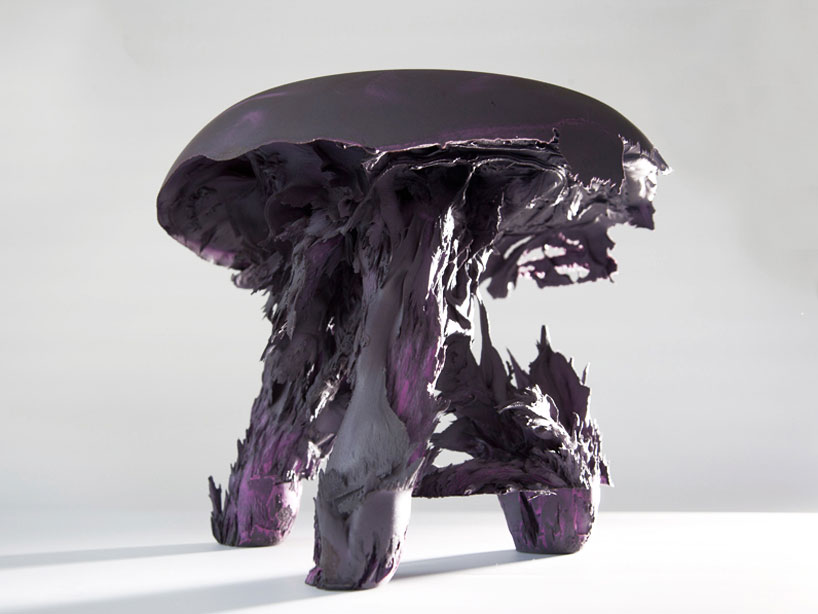 'gravity stool' by jólan van der wiel who presents as part of the 'guest city' program's 'starting something' exhibition
see more about this project on designboom here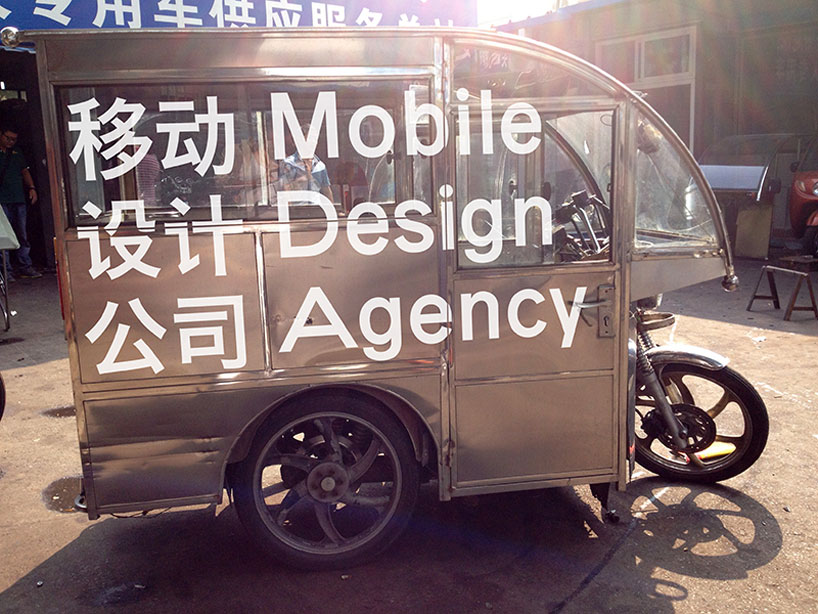 lava will be active at beijing design week roaming around the streets of dashilar in their 'mobile design agency'
BJDW's 'design hop' takes to the streets–from traditional alleys of old beijing to the surreal atmosphere of new hubs of contemporary art and design, design hop is one of the most dynamic sections of BJDW that this year shall activate the resourcefulness of design thinking by sustaining long-term initiatives, manifesting itself as 'process' – an incubator of engaged actions and reflections. renouncing an overarching thematic framework as guiding device, the existing zones will showcase instead an articulated series of projects, events, exhibitions, installations, seminars and lectures as to render key investigative domains that moderate design discourse and practice within specific urban zones.
many of the 'design hop' initiatives address the dashilar alley area, which up until the 1980s was a flourishing zone of the city that specialized in traditional craft production and businesses, that made it a commercial and entertainment heart of the capital since the beginning of the ming dynasty; and which still shows traces of its imperial past as seen through the facades of buildings and sprinkling of traditional houses.
BJDW has launched the dashilar pilot which has seen the invitation of international and local designers, architects and academics and professionals, as a means of finding unique and plausible solutions for reinvigorating the hotspot, while still preserving its cultural heritage.
who is beijing design week | dashilar alley
video courtesy of china design news
the 'design hop' events also extend beyond the city's boarders to the caochangdi art village (CCD – the community) which is home to a heterogeneous cluster of studios, renowned galleries and 'urban residents'. CCD exists as a hotbed for experimental, innovation-driven research in design-making and thinking and will feature a new pavilion by beijing-based designer and artist liu wei and yan lei.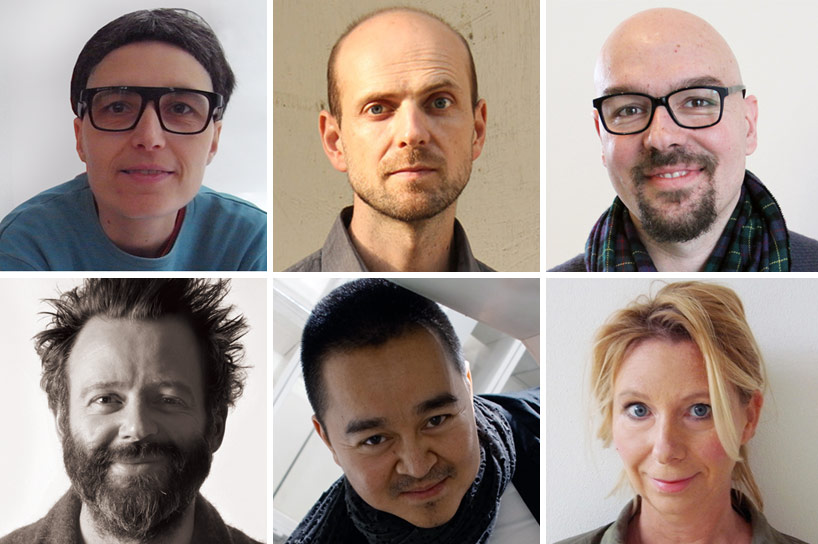 designboom will participate in the UCCA talk series
once again we will be part of the UCCA talk series and 'design hop' program, hosting discussions with the local and international creatives participating in the dashilar pilot project. if you are in town, we warmly invite you to join us on saturday:
2013.9.29 sunday 10:30-12:30
speakers: matali crasset (FRANCE), neville mars of DCF dynamic city foundation (NL-BEIJING), luca nichetto (ITALY), michael young (UK-HONG KONG),
moderator: birgit lohmann (editor-in-chief of designboom)
free entrance
where: UCCA auditorium
ullens center for contemporary art
798 art district, no. 4 jiuxianqiao lu
chaoyang district, beijing, china
driving directions & map
more information on the UCCA talk series here.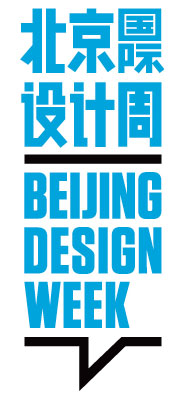 beijing design week
september 26th – october 3rd
beijing design week (BJDW) returns to enliven china's capital with a unique city-wide showcase of initiatives celebrating creativity and innovation from the design field at large.
jun 20, 2014
jun 20, 2014
dec 01, 2013
dec 01, 2013
oct 13, 2013
oct 13, 2013
oct 13, 2013
oct 13, 2013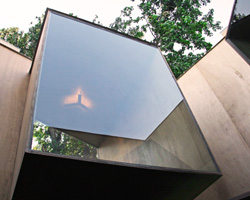 oct 12, 2013
oct 12, 2013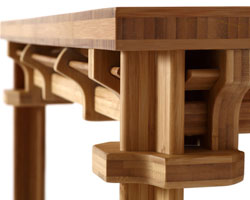 oct 08, 2013
oct 08, 2013
a diverse digital database that acts as a valuable guide in gaining insight and information about a product directly from the manufacturer, and serves as a rich reference point in developing a project or scheme.