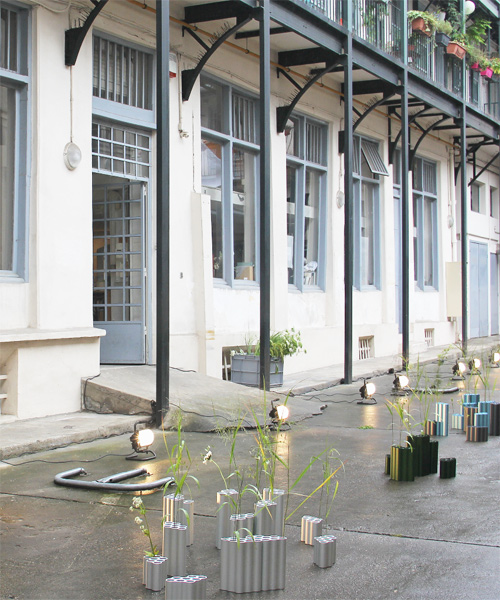 oct 05, 2016
interview with ronan bouroullec in paris
ronan and erwan of bouroullec studio continue to develop a portfolio that encompasses a diverse range of pieces and project scales. their collaboration over the years has been fueled by their different personalities, their diligence and attention to function and detail. their success and numerous partnerships with international manufacturers continue to make a mark in the design industry and their recent unexpected collaboration with samsung to produce the serif tv highlight the studio's creative versatility.
on a recent trip, designboom paid a visit to the bouroullec studio's intimate workspace –housed in a former shoe factory in north-east paris– to talk to ronan bouroullec about the studio's creative processed, the relocation of their rennes retrospective to the vitra campus in weil am rhein this month and what they have in store next.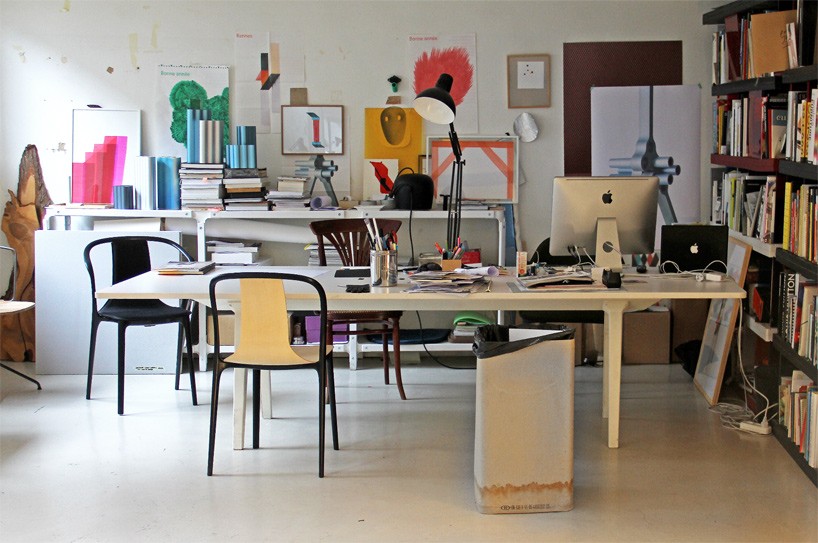 a collection of framed drawings, the vases and sources of inspiration can be seen on ronan bouroullec's desk
image © designboom
DB: can you tell us about bouroullec studio's relationship with vitra?
RB: we have had a long relationship with vitra, which started almost 15 years ago. with them it is continuous collaboration. almost like a train journey that keeps going, full of research.
DB: as there are a plethora of vase designs out there, what did you want to do differently with the nuage vase with vitra?

RB: one of the aims of design is to produce good objects. this has always been and is our goal; to do something interesting. it is more complicated to speak about a vase compared to a chair where are so many aspects. a vase is more complicated to approach differently as there are million of vases already existing. this object may seem not so important, but for me, it is part of the beauty of life. I think this vase is part of the different aspects and fascinations for color and technique. to be able to surround yourself with beautiful and positive things.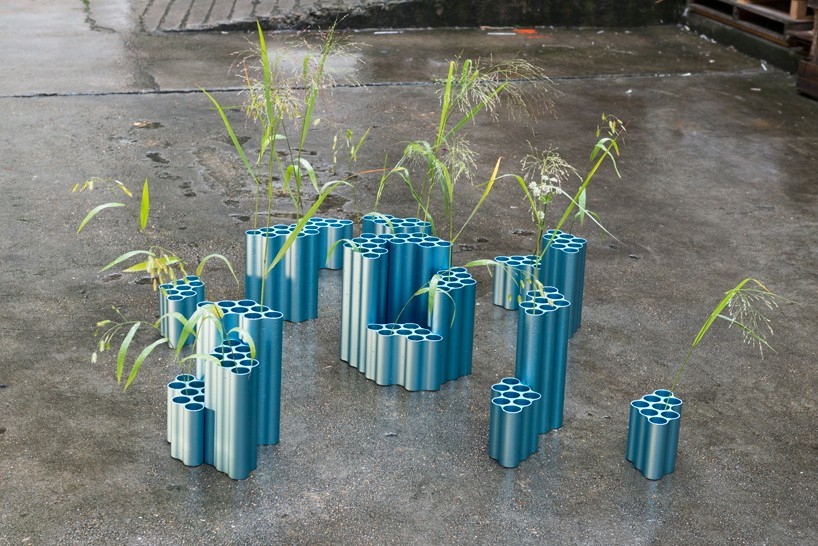 the nuage vase comes from an old drawing, where they took generic perimeter of the drawing's shape and extruded it
image © bouroullec studio
DB: it was poetic that you chose to use the vase as an installation for zaha hadid's passing at the vitra fire station…
RB: the situation was that our rennes expositions was suppose to be relocated and exhibited at the vitra campus. exactly around that time, zaha hadid passed and we thought it wasn't a good moment to do the exhibition. instead, we proposed to do an homage to her and the vases were already ready. along with the relation with the place, flowers and the vase, the installation's subject wasn't about the nauge vases but zaha hadid herself.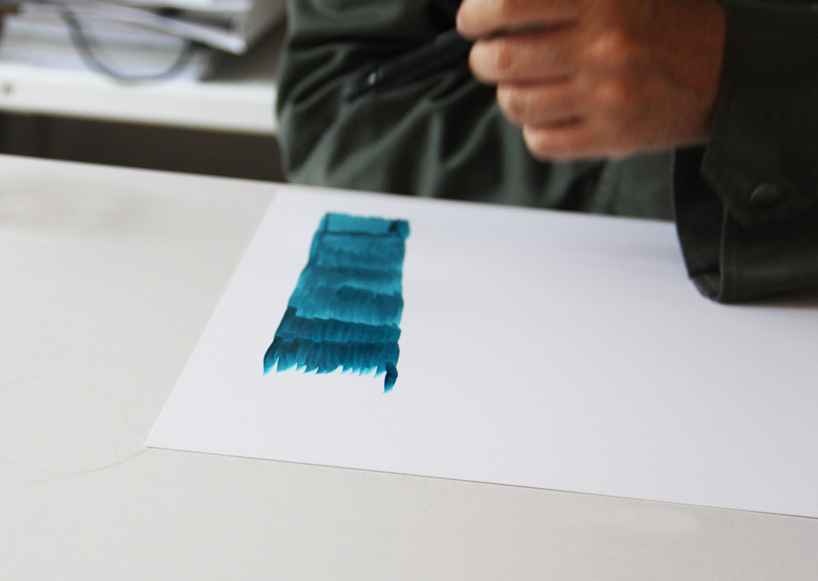 japanese brush pens are ronan bouroullec's preferred medium for sketching
image © designboom
DB: tell us about your creative processes?
RB: we discuss, we sit down, we walk, we draw. it is more and more difficult to associate a specific process and to know what in fact, is a good idea. the design process usually takes two or three years, its not about the speed, its a long time, and during this process, there are so many aspects that can destroy an idea. so when it comes out surviving this long period it means its a good idea.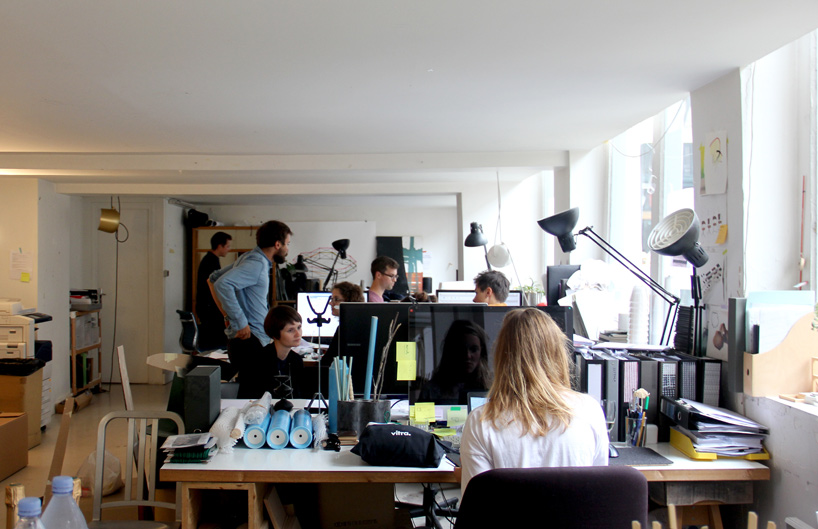 the studio remains intimate and small despite the projects they receive
image © designboom
DB: you have both collaborated with many big names, do you still have time for more personal projects?
RB: of course, this exhibition in rennes is not linked to a company, a subject. even though we collaborate with big companies, it is all very personal work. all of our projects are close to our hearts, we are in a lucky position that we have always been a very small studio. we have many requests, which means we can be more selective. this means for every project; from a vase; to a television; to a big exhibition; all of it is a challenge and there is no hierarchy between subjects.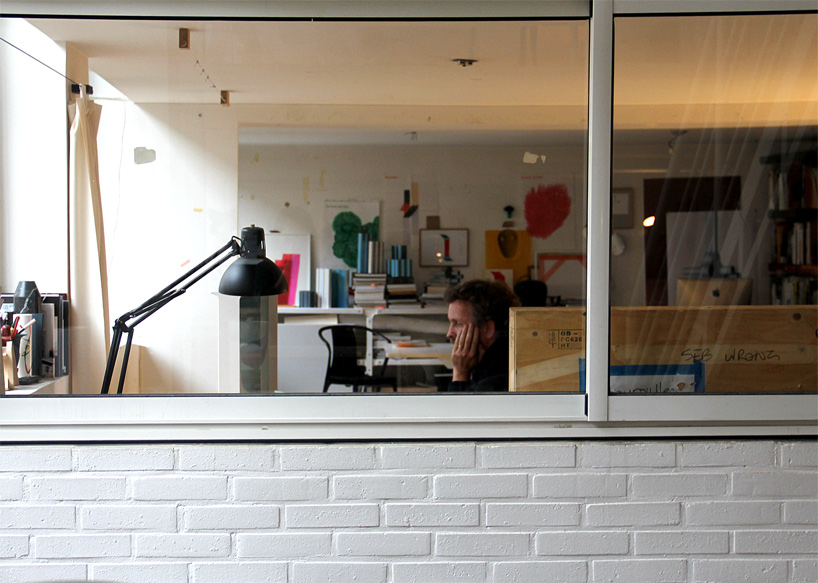 image © designboom
DB: do you think you would want to work more with electronics?
RB: we will see, if there is an interesting subject or not. probably!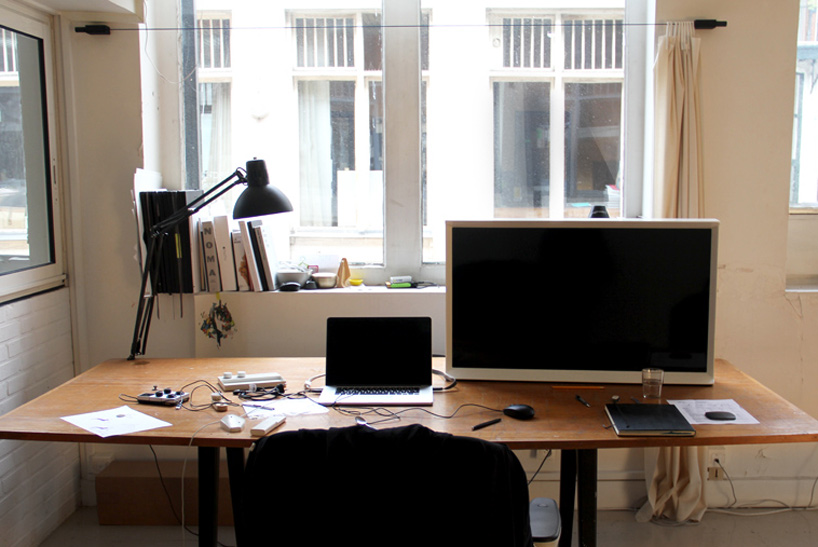 erwan bouroullec uses their samsung serif TV as one of the screens for visualization
image © designboom
DB: I notice you prefer to sketch and draw, while erwan prefers to use computer programs.
RB: ronan is more intelligent so he uses the computer a lot *laughs, I don't use the computer. both methods are important but when I need to translate a drawing into something 3D there are different people here to produce mockups. the studio is full of possibilities to transfer ideas and the benefit of us all being designers is we can easily communicate, translate and visualize ideas precisely.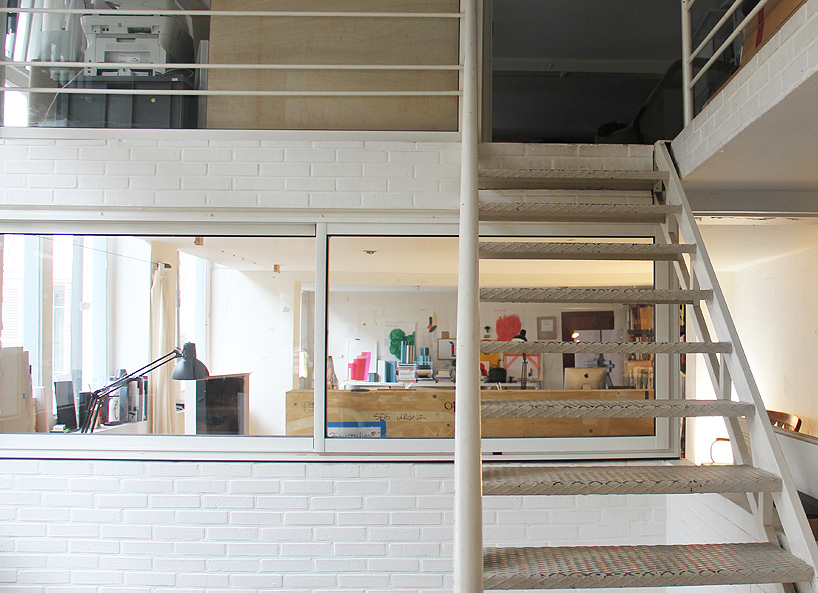 the atelier is based in a three-floor former shoe factory
image © designboom
DB: what are you working on now?
RB: there is a lot, most of it is secret! the exhibition in rennes, will relocate to the vitra campus in october, part of it was about urbanism and the city. we've received requests to do urban projects because we have opened doors to this direction.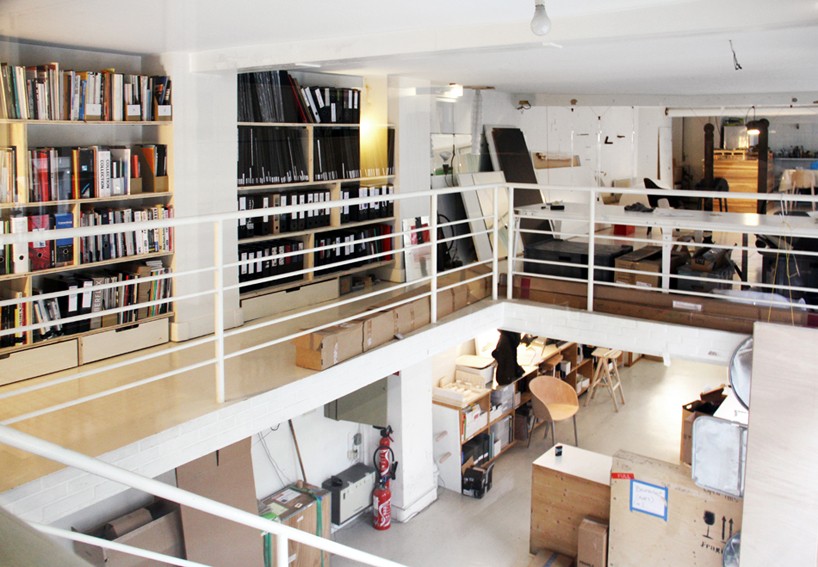 endless folders store drawings and sketches collected over the years
image © designboom
DB: what outside of design feeds into your work?
RB: it's very difficult to speak about influence because google is probably the most important one. after that, the sea, my daughter… we are not in a bubble so we are influenced in a positive and negative way on the current going ons in this world.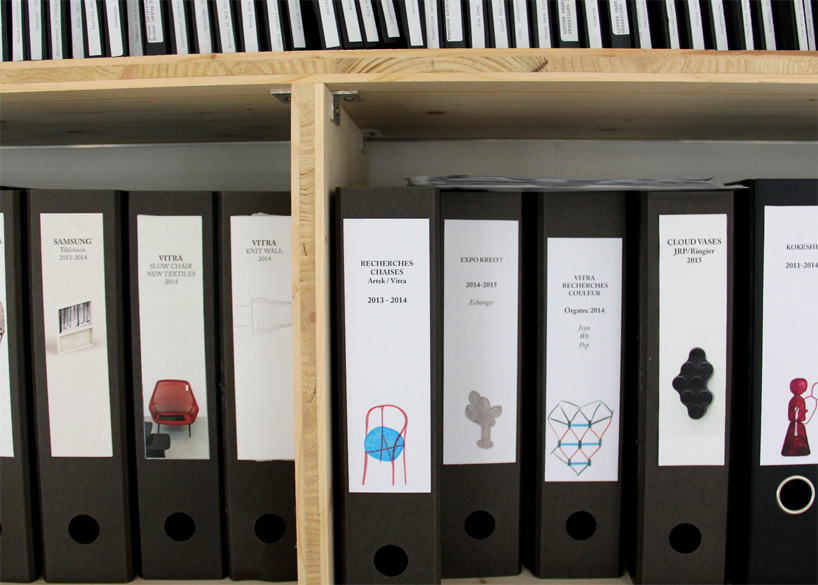 design processes, mock-ups and sketches of their products are carefully archived
image © designboom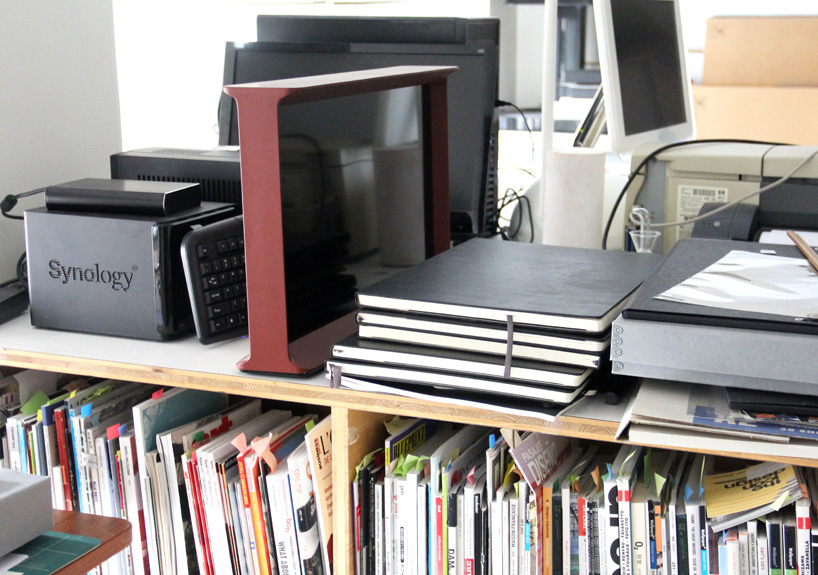 the serif tv proves its presence can sit naturally in different environments
image © designboom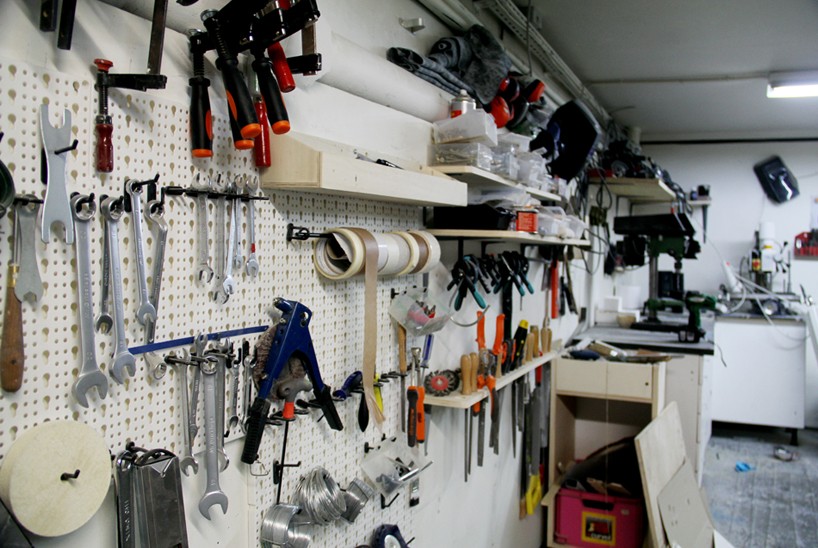 downstairs is used for the studio's workshop and storage
image © designboom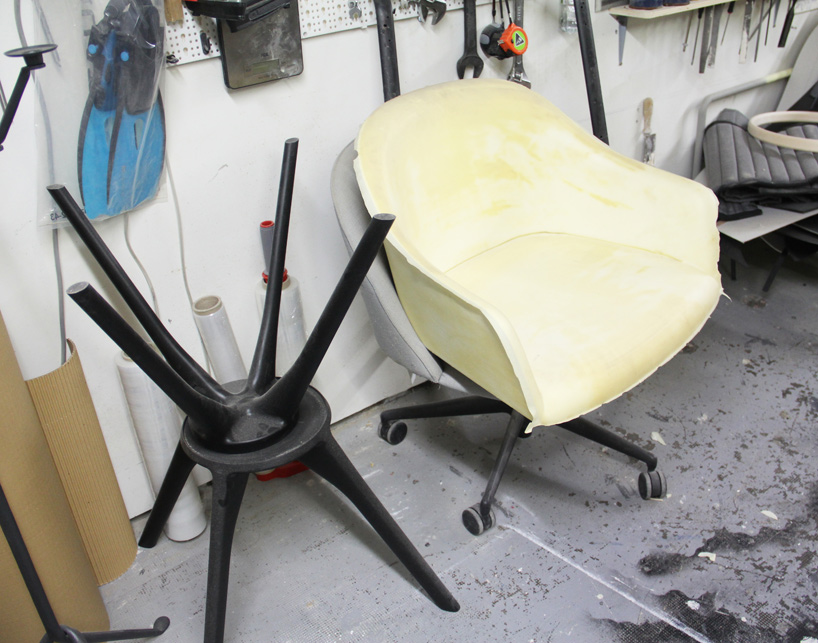 mock-ups of ongoing projects can be seen in their workshop
image © designboom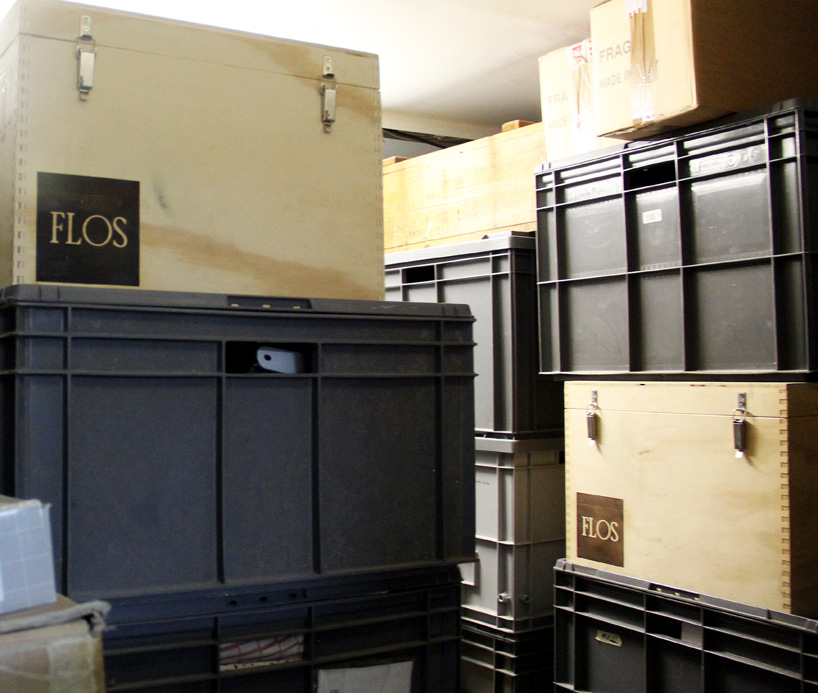 the studio has partnered with diverse companies over the years such as alessi, hay, floss, kvadrat, magis, vitra
image © designboom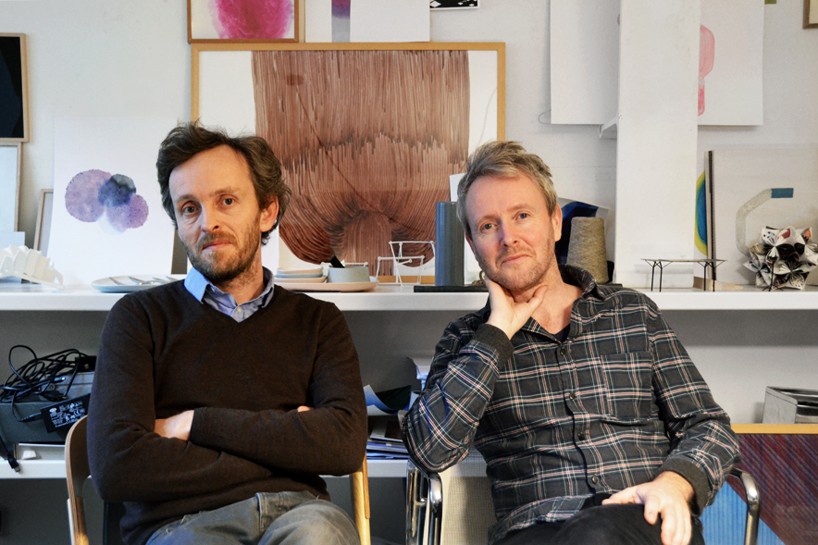 erwan and ronan bouroullec
image © designboom
Save
Save
Save
Save
Save
Save
Save
Save
Save
Save
Save
Save
Save
Save
Save
Save
Save
Save
Save
Save
Save
Save
Save
Save
mar 02, 2020
mar 02, 2020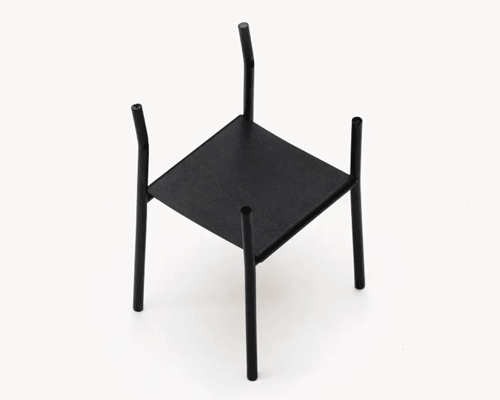 feb 04, 2020
feb 04, 2020
feb 01, 2020
feb 01, 2020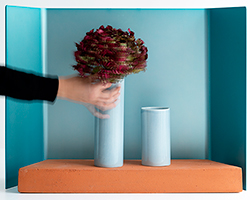 oct 15, 2019
oct 15, 2019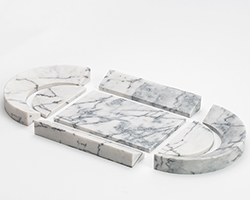 jun 09, 2019
jun 09, 2019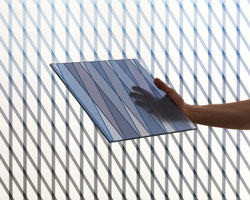 jun 07, 2019
jun 07, 2019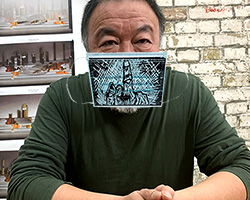 jul 02, 2020
jul 02, 2020
mar 17, 2020
mar 17, 2020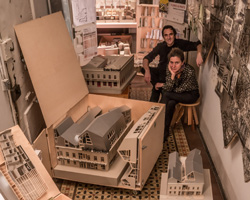 feb 10, 2020
feb 10, 2020
a diverse digital database that acts as a valuable guide in gaining insight and information about a product directly from the manufacturer, and serves as a rich reference point in developing a project or scheme.