from a small town in northern italy, GHIDINI1961 is forging a brass revolution. the boutique brand has been carefully perfecting the creation process of brass furniture for decades, and expertly polishing their craft. with a philosophy focused on developing livable art — inspired by the desire to bring the essence of italian artistry into life — GHIDINI1961 presents furniture, lighting and accents to suit every ambience.
under the art direction of stefano giovannoni since 2016, GHIDINI1961 attracts collaborations with some of the most prominent figures in the creative industry. from living room seating to decorative accents and home complements, excellence in craftsmanship and a meticulous attention to detail are evident in every creation.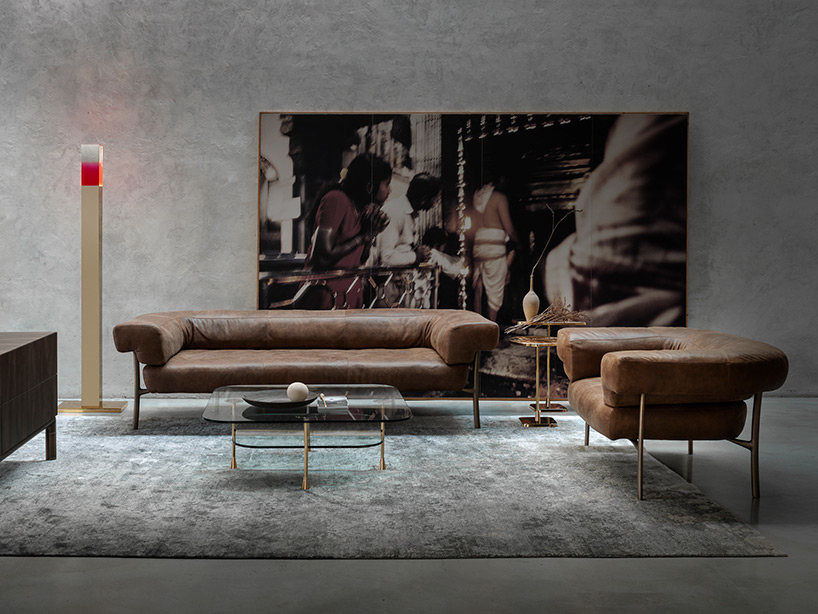 'katana' sofa by paolo rizzatto
GHIDINI1961's extensive brass collections are designed to make a statement, while harmonizing in any domestic space or interior setting. immersive compositions can be created by combining complementing pieces, each characterized by an innovative design, and both classical and playful shades — consistent with the nature of brass. an expression of history, expertise, and future-forward thinking, GHIDINI1961 brings thoughtfully-conceived and expertly-manufactured brass creations to the contemporary spotlight, across all aspects of the home.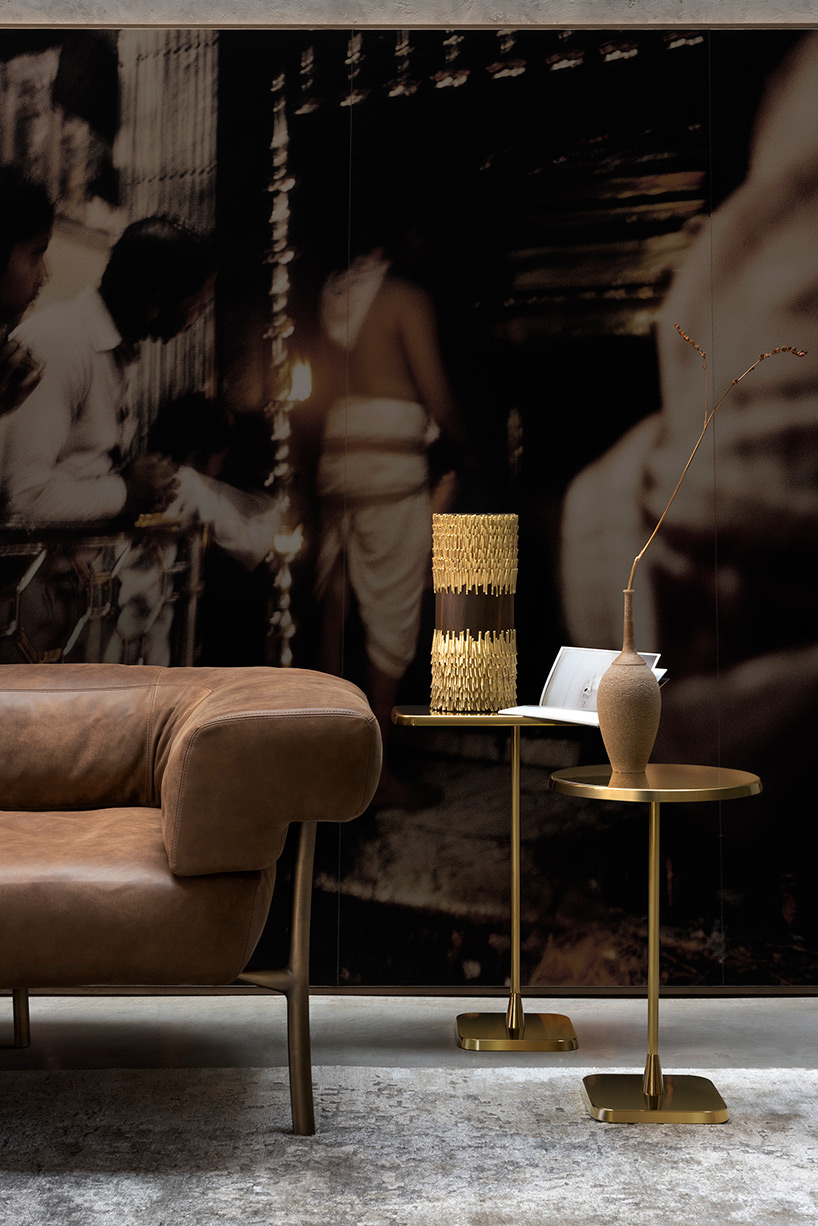 detail of the 'katana' sofa
livings rooms are enlivened by brass furniture creations such as the 'katana' armchair and sofa. designed by paolo rizzatto, the sofa bears an iconic and seductive shape that reinterprets the classic 'chesterfield' with renewed elegance. enveloping and comfortable, the 'katana' series perfects proportions with a height and width that support a relaxed sociability.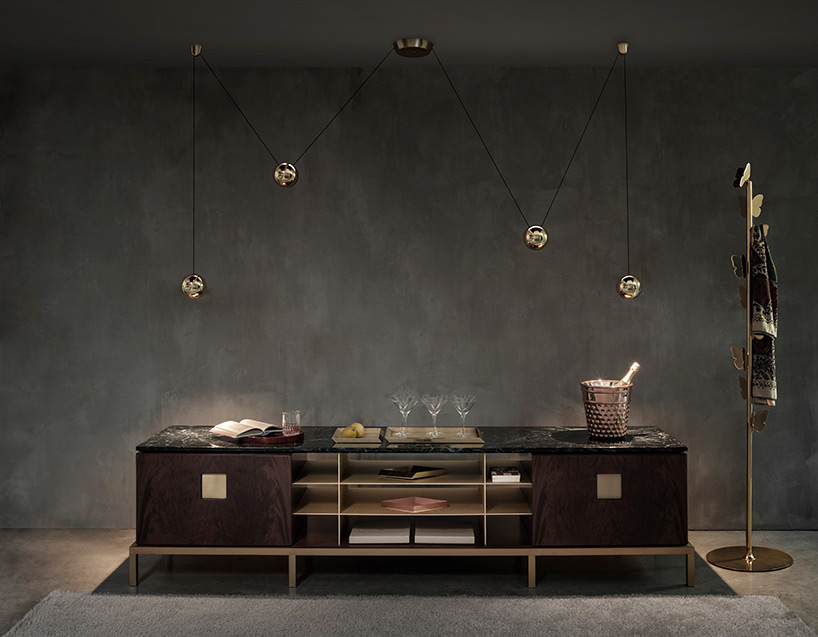 'zuan' living cabinet by paolo rizzatto
in continued support of GHIDINI1961's livable art philosophy, rizzatto has also designed the 'zuan' cabinet — an elegantly formed unit that boasts a slender structure and four, slim gilded metal legs. a central compartment is adorned with brass handles and refined with verde alpi marble shelves. the 'zuan' cabinet collection reinterprets and modernizes the classical chinese cabinets, and eighteenth-century english chests.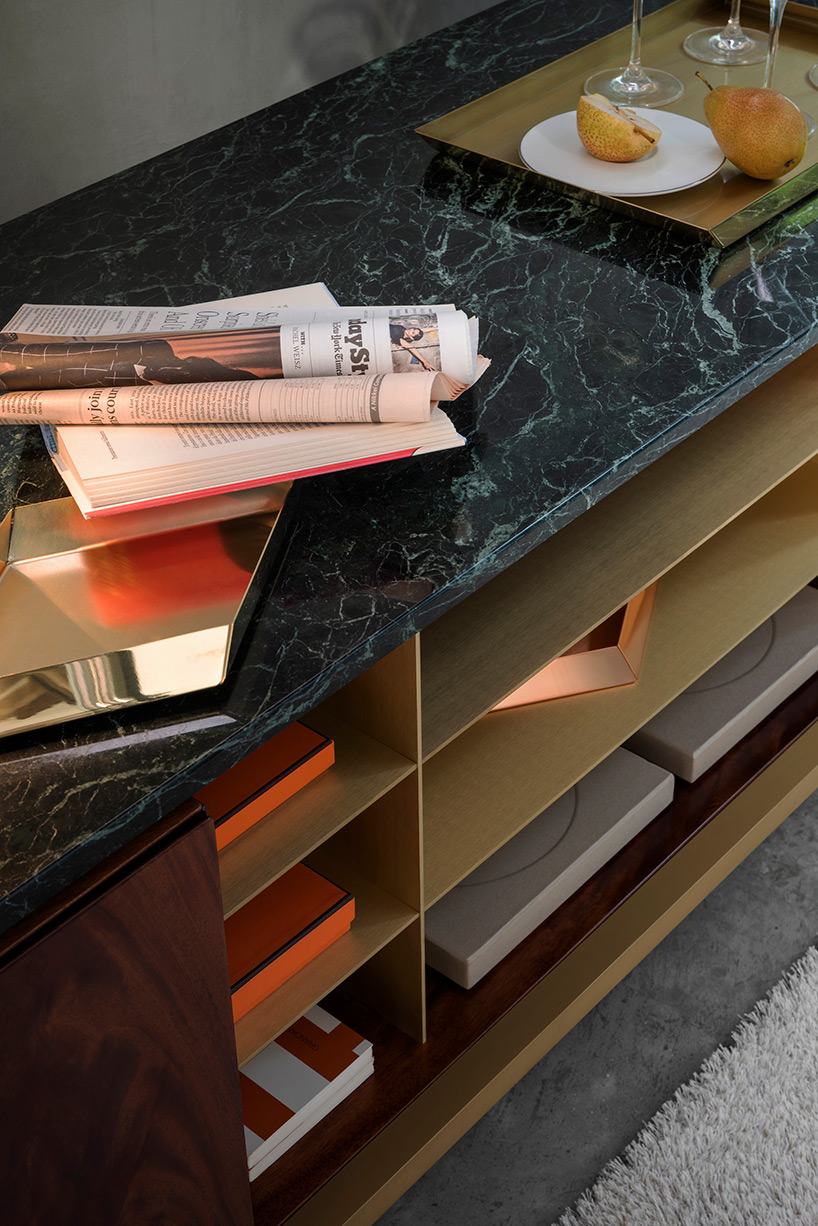 detail of the 'zuan' living cabinet
completing the seating and storage are GHIDINI1961's collection of tables, both for dining and decorative use. the 'botany' coffee table, designed by tomek rygalik, is a supreme piece of metal craft that possesses an intricate weaving of steel rods, creating a visually-stunning, three-dimensional ornament. the family of tables is defined by an elegant sophistication, and exceptional union of metal and glass.
meanwhile, the 'flowers' side tables by stefano giovannoni truly bring brass to life. available in a range of different heights, the minimalist design boasts a stylized, flower-shaped surface and a triptych of distinct elements resting on a circular foot that push a futuristic finish to its full potential.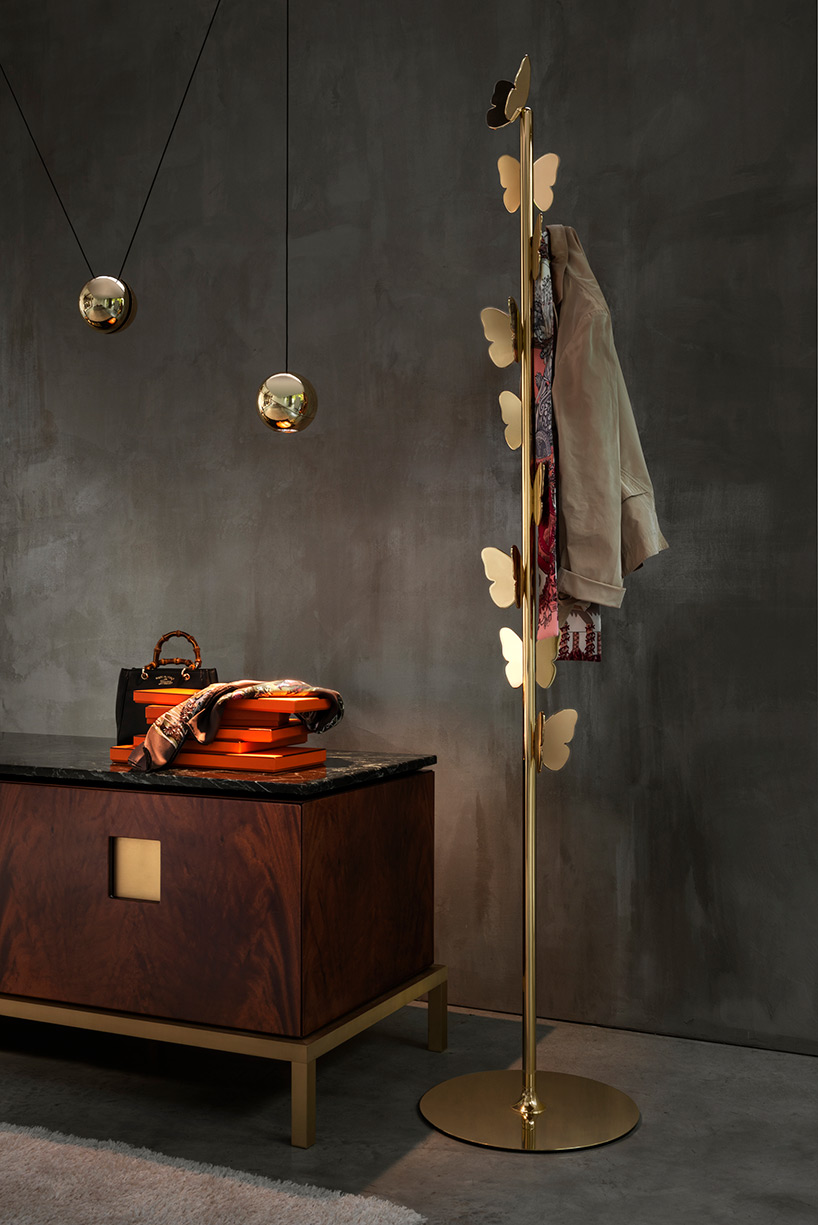 'butterfly' coatrack by richard hutten
luminaries made in brass bring a special sense of warmth to an interior space. in the design of the 'dusk dawn' floor lamp, josh and nick from branch creative blended two defining shapes: a soft shade, and a geometric, conical base. the element reveals an inner 'spire' of light when illuminated from a seemingly solid brass figure.
the campana brothers also interpret the ability of brass to produce exceptional light in the creation of their 'jack fruit' table lamp. two overlapping cylinders of polished brass bear thousands of 'leaves' seemingly bent by the wind, which adorn a large base made of either brass or rosewood. the perforated structure and the opening of the shade mimics the vision of light beaming through a dense tropical forest.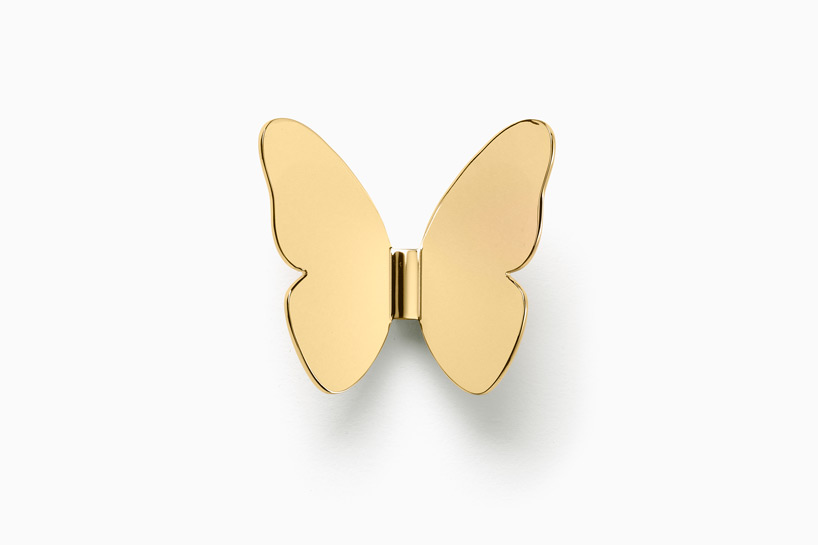 'single butterfly' coat hanger by richard hutten
interior accents in brass present a unique opportunity to create significant spaces around the home. for the 'sunset' mirror, designer nika zupanc embodies refinement and detail with the creation of a round mirror surface sunk into the graphic embrace of two palm fronds. this wall-mounted declaration of a summer paradise works in tandem with her design of the 'florida' bowl , a sublime cast brass mass taking the form of an exquisite fruit bowl — a flamboyant crucible with a splash of wit and whimsy.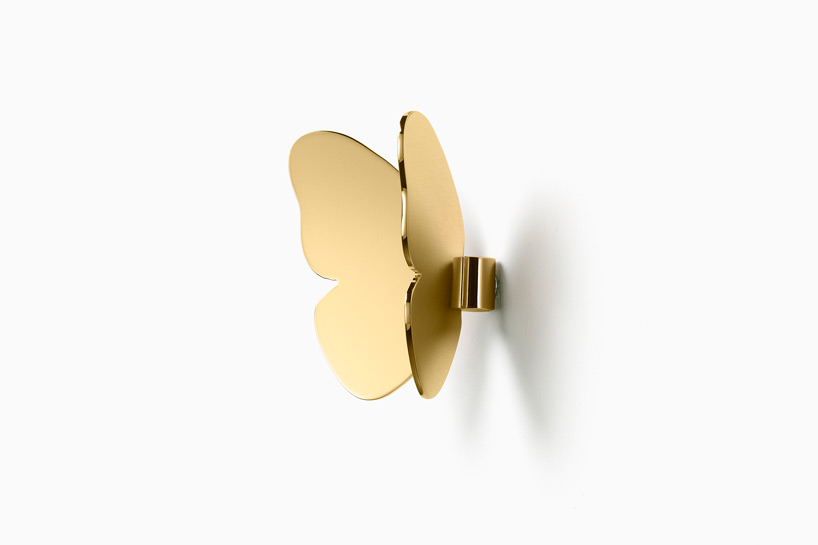 'single butterfly' coat hanger by richard hutten
whimsy further abounds with a family of designs by richard hutten — the 'butterfly' coatrack and wall hangers. inspired by the many versions of butterflies imagined throughout the history of art, hutten designed the 'butterfly' pieces to be playful, elegant and functional.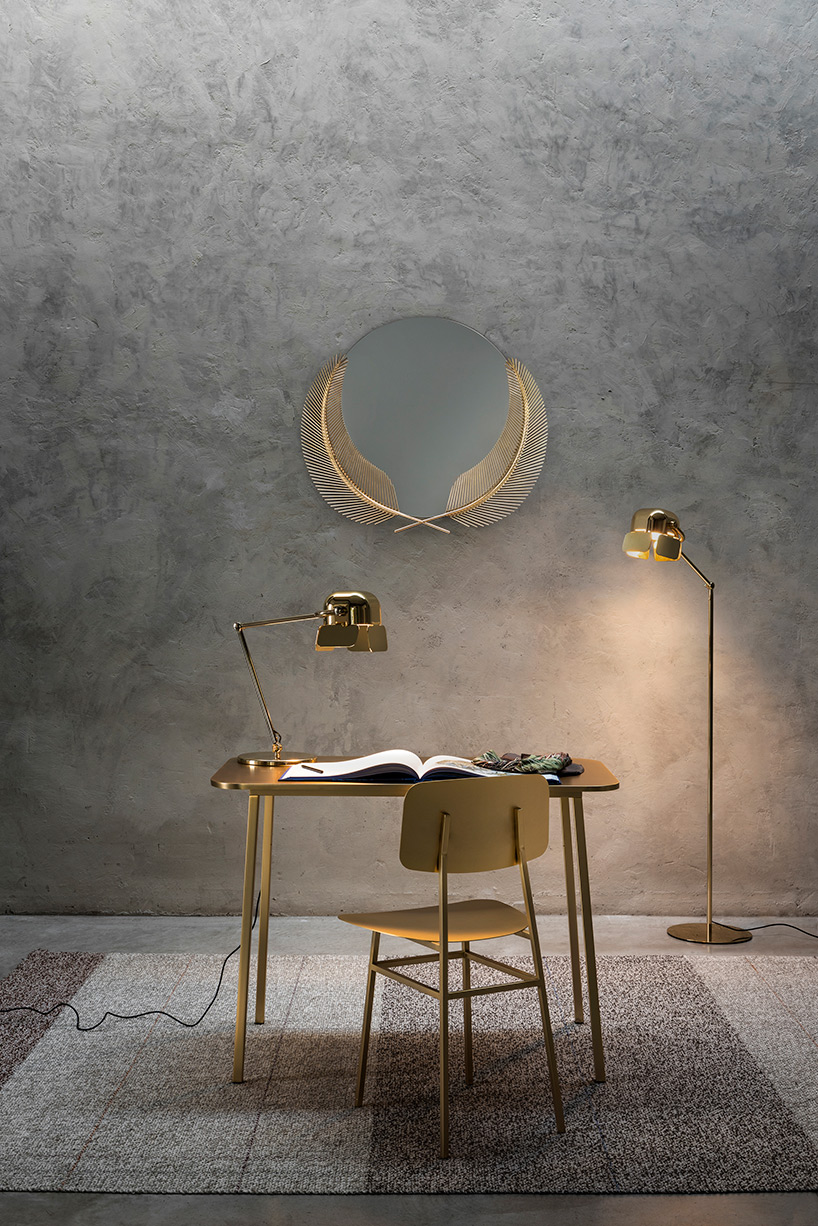 'sunset' mirror by nika zupanc
representing a design object of value to be passed on through generations, GHIDINI1961's collections of extraordinary items of furniture and accessories for daily life exude the mantra, brass design for life. with a foundation firmly rooted in its history and manufacturing expertise, GHIDINI1961 also presents a future-forward vision — a creative revolution for brass as an adored, timeless, and perpetually prestigious material.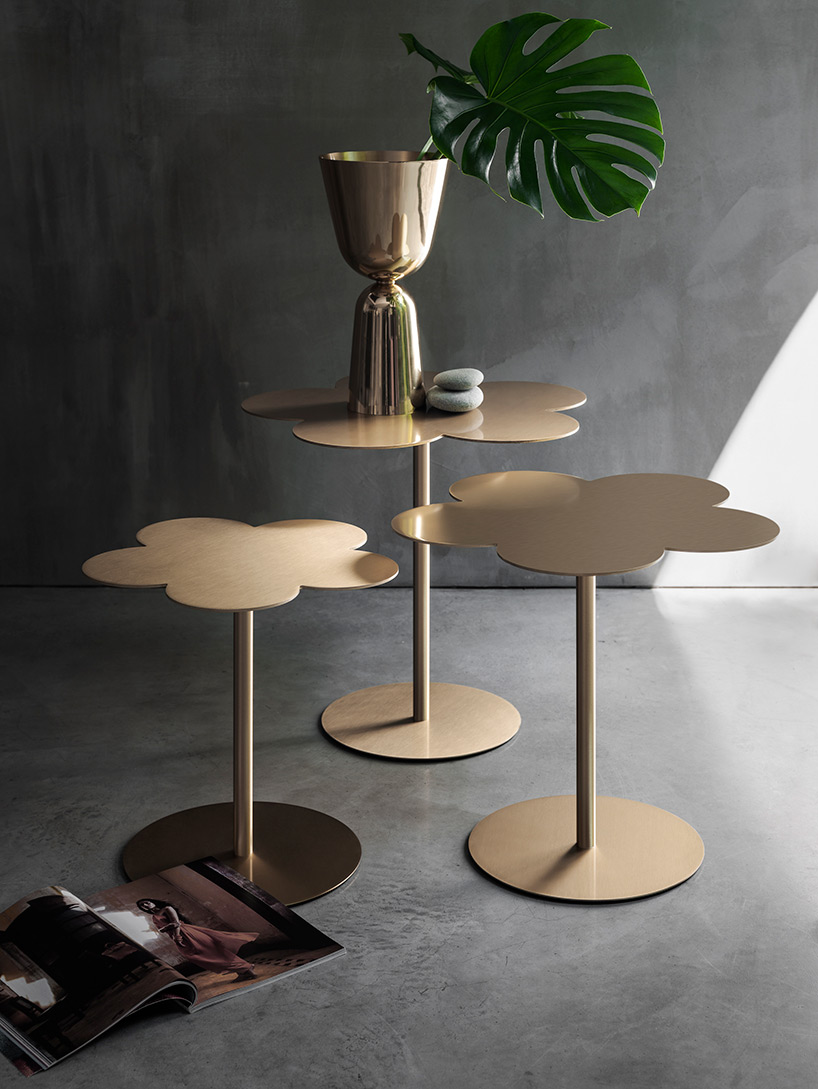 'flowers' coffee table by stefano giovannoni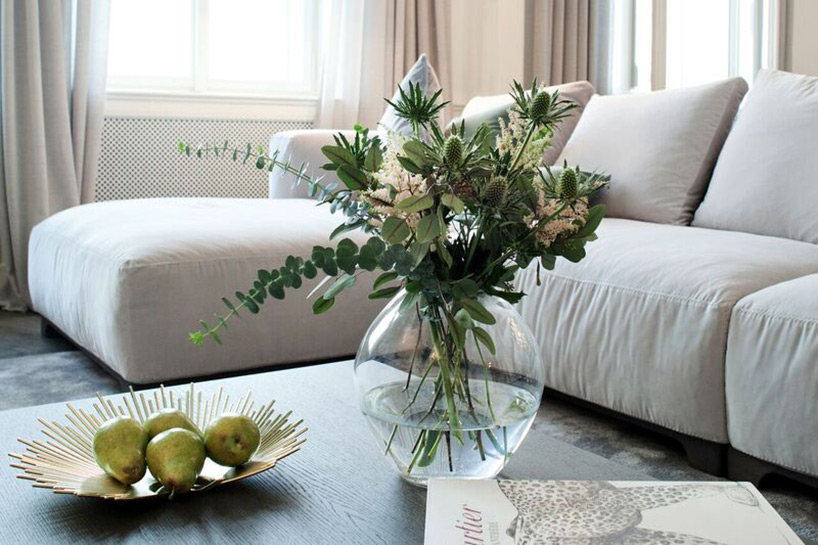 'florida' bowl by nika zupanc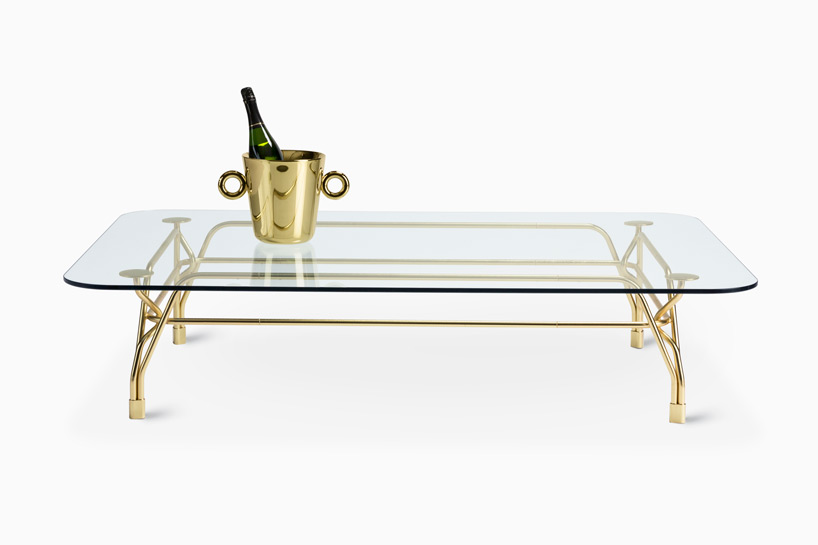 'botany' coffee table by tomek rygalik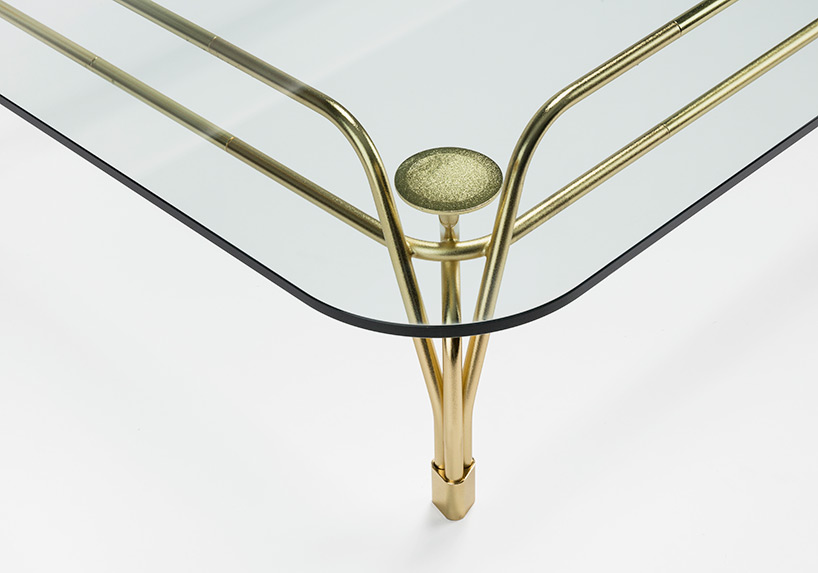 detail of the 'botany' coffee table legs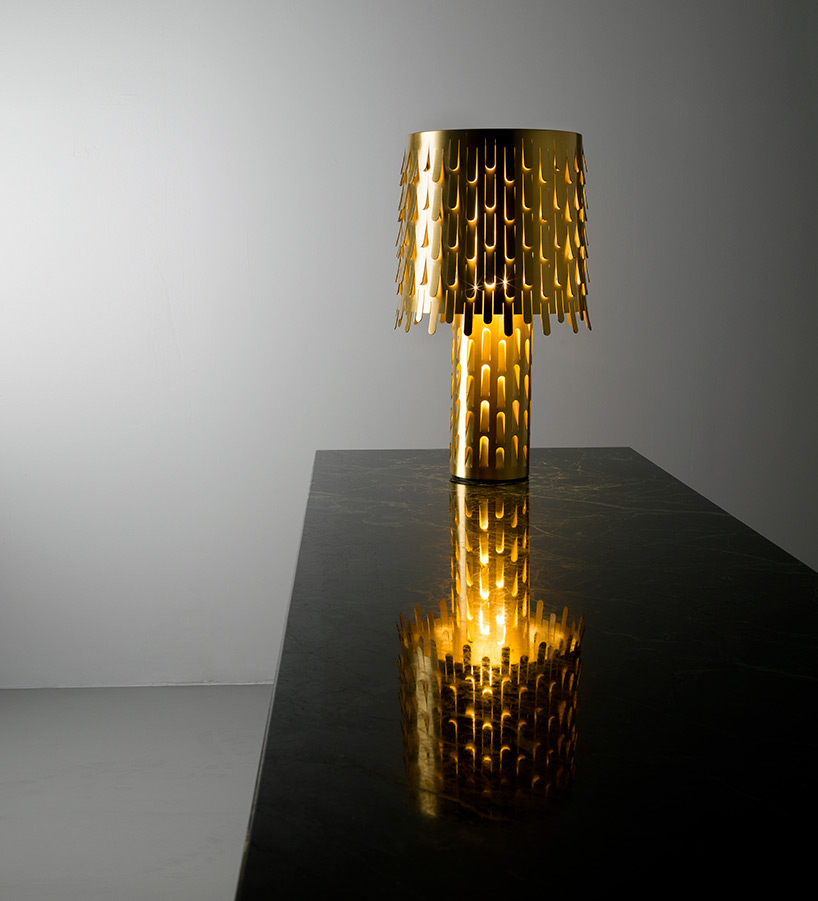 'jack fruit' table lamp by the campana brothers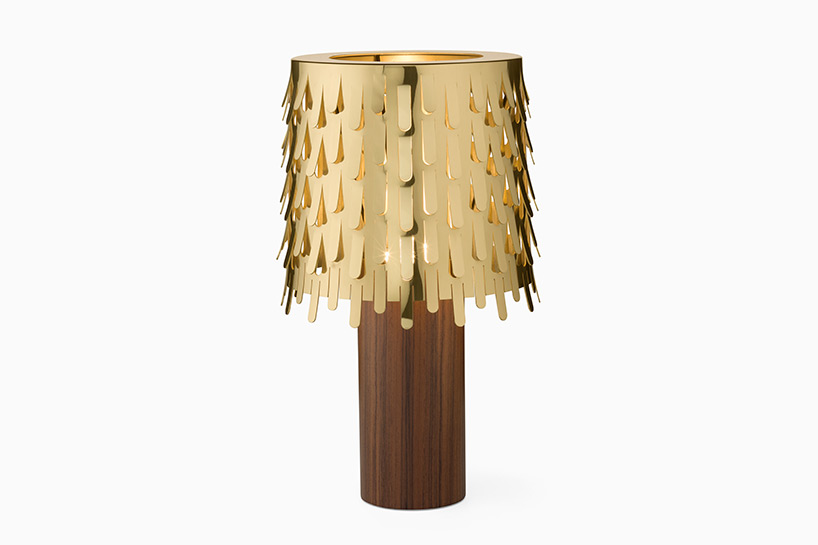 'jack fruit' table lamp by the campana brothers
apr 03, 2020
apr 03, 2020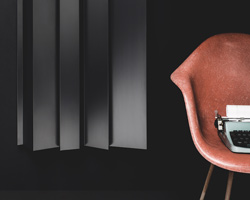 apr 03, 2020
apr 03, 2020
apr 01, 2020
apr 01, 2020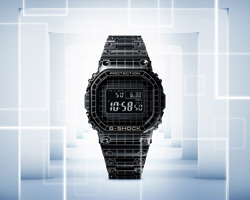 apr 01, 2020
apr 01, 2020
mar 31, 2020
mar 31, 2020
mar 31, 2020
mar 31, 2020
mar 31, 2020
mar 31, 2020
oct 29, 2019
oct 29, 2019
may 06, 2018
may 06, 2018
jun 27, 2016
jun 27, 2016
apr 22, 2016
apr 22, 2016
apr 11, 2016
apr 11, 2016
a diverse digital database that acts as a valuable guide in gaining insight and information about a product directly from the manufacturer, and serves as a rich reference point in developing a project or scheme.