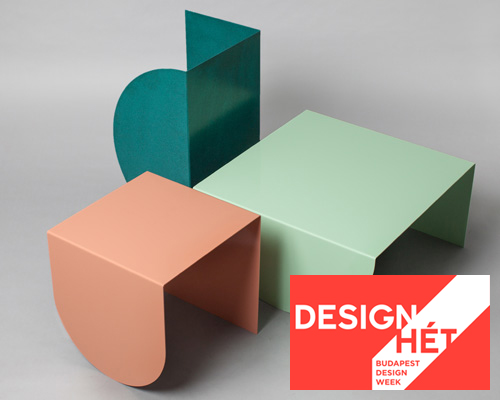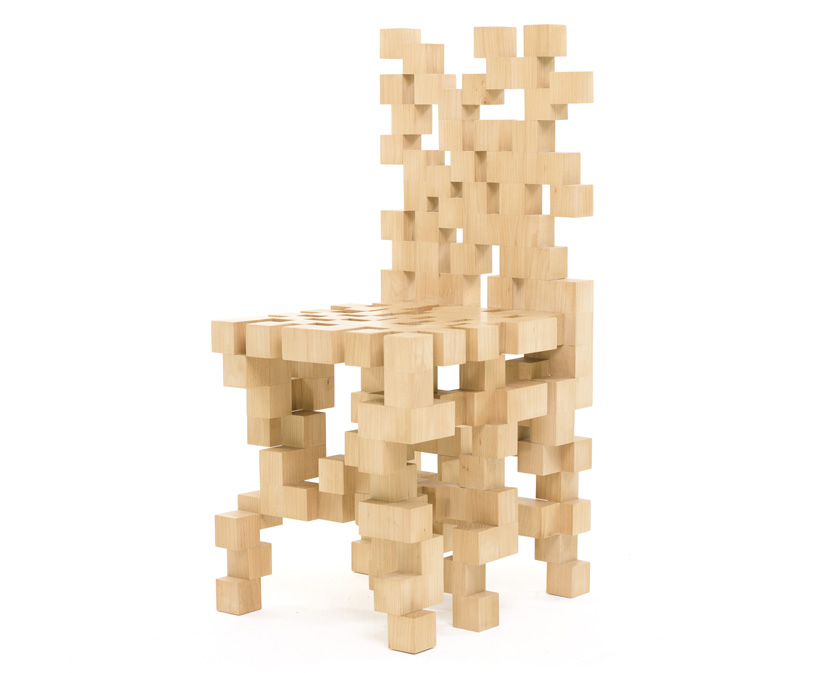 sep 24, 2015
budapest design week 2015 takes us home sweet home
budapest design week 2015 takes us home sweet home
the annual budapest design week kicks off september 24th, 2015, and opens with 'home sweet home', a special exhibition at the city's museum of applied art that presents a selection of works by young hungarian talents investigating themes such as: environmentalism, multiculturalism, the sharing economy, the revolution of technology and gastronomy etc.
'home sweet home' delves into these different subjects and brings forth tangible solutions or designs which address these issues, resulting in quite diverse furniture and homeware items. the exhibition looks at the home as a place that is typically dominated by emotions, memories and personal objects that are capable of being translated into new factors in a multitude of resourceful ways; in addition to incorporating them as elements of the living environment, envisioned to make our homes centres of life for 21st century humanit. in particular, 'home sweet home' explores home the abode is regaining its status in our ever-changing, fast, technology-drive world and how it influences design in both tangible and abstract ways.
here is a look at some of the works that are on show in 'home sweet home' which runs until november 15t, 2015.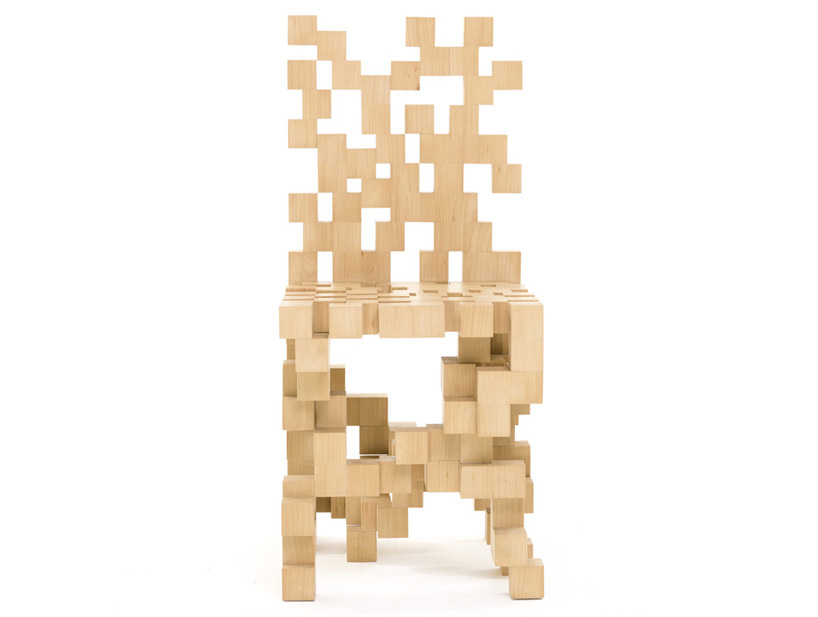 nóri vidó / enterteam
'pixel' chair, 2012
solid wood
our days are dominated by technology, each visual stimulus consisting of tiny pixels. we are so accustomed to a sight being made up of small cubes on our displays that we are not even surprised when we see a three dimensional, physical piece of furniture that communicates with us using the same graphic symbols. vidó nóri of enterteam points out that it is not only possible to transfer our actual environment into the virtual space, but that the process can be reversed; proving that the virtual world has an independent aesthetic that can be shaped into an innovative language of forms.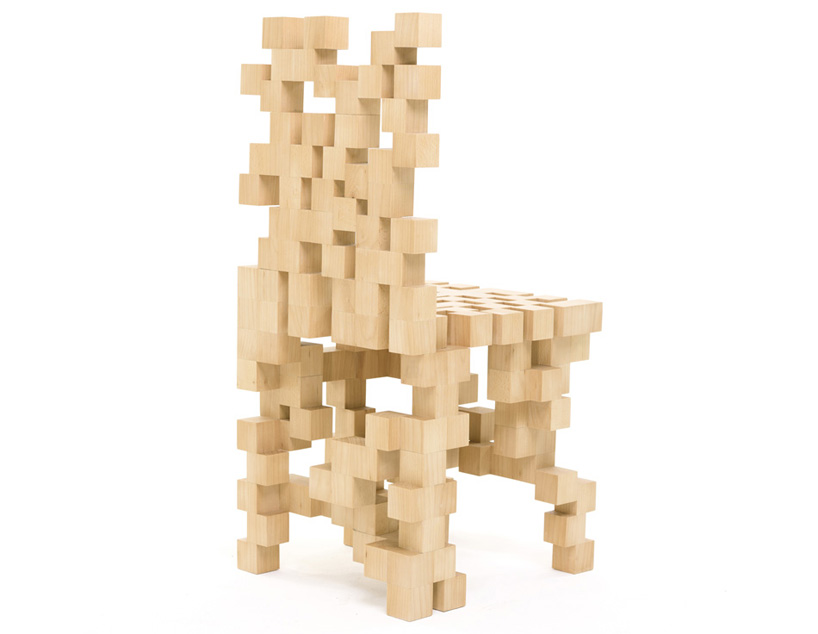 the wooden structure is a composition of physical pixels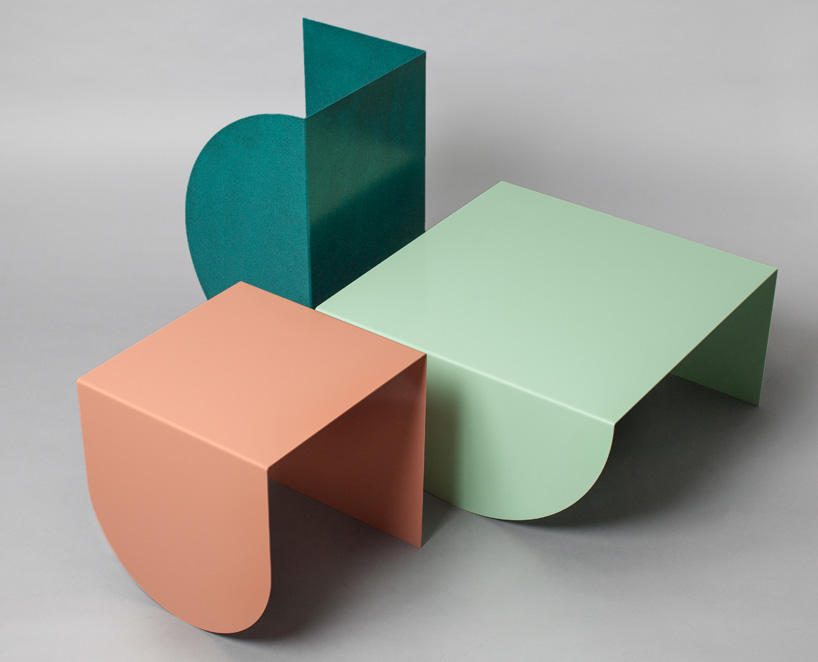 dávid tarcali / studio nomad
'3legs' a collection of tables, 2014
powder-coated metal
retro enjoys unbroken popularity in a number of fields in design. however, a new element added to it is the rediscovery of postmodern aesthetics: a style built on postmodern style's basic geometric forms and pastel colours, which lived its heydays in the eighties, and which remains clearly the most debated trend in the history of architecture. besides its postmodern allusions, '3legs' by dávid tarcali of studio nomad carries on the tradition and the simplification of the bauhaus. the three tables of different sizes are bent from 3 mm thick steel, displaying the visible proficiency of the creator in digital design programs, and his masterful ability of three-dimensional thinking, which played an undeniably great role in its creation.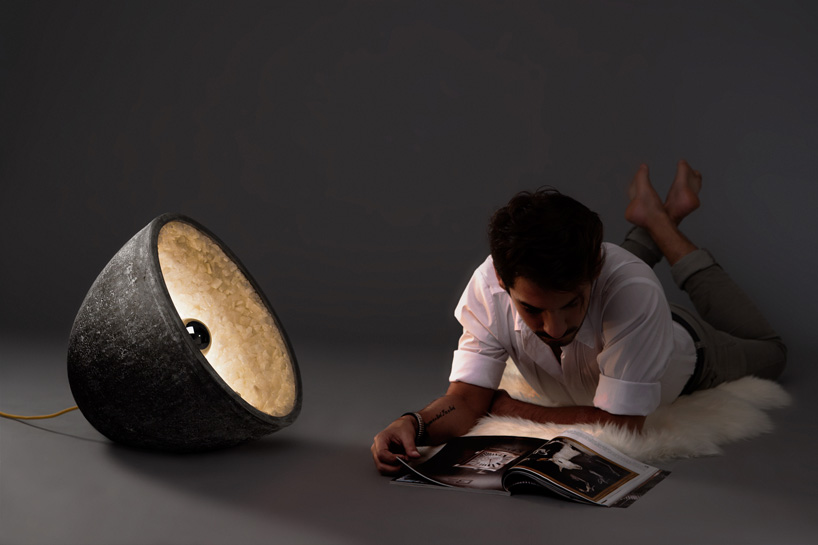 miklós leits / leitsdesign
'ovalit' floor lamp, 2013
concrete, while mountain crystal
the 'ovalit' floor lamp by miklós leits is influenced by geodes and is characterized by a massive concrete external shell, contrasted by manually inlaid brilliant mountain crystals on its interior. its dimmable, mellow light lends exquisite softness to the otherwise hard, cold medium. the success of this object is due to the 21st century man's attraction to uniquely beautiful natural materials that radiate power.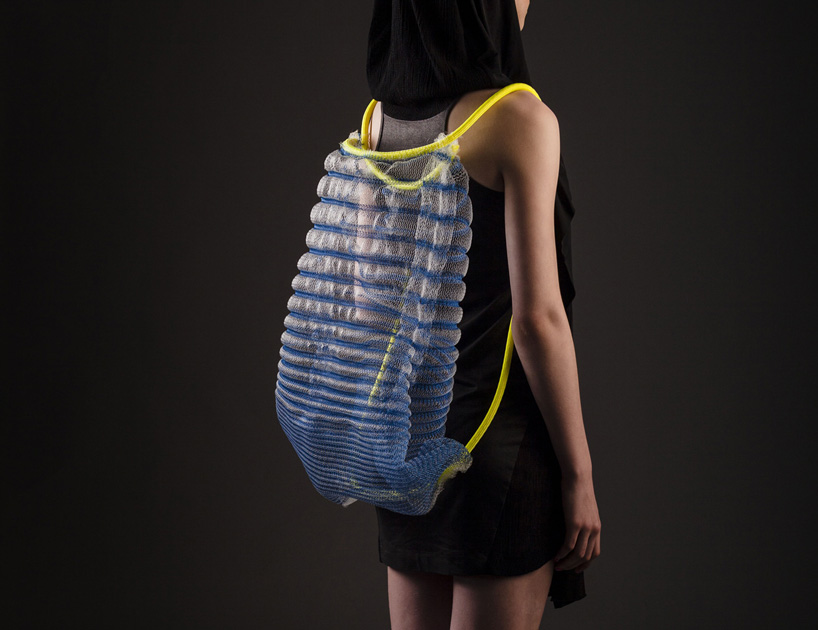 ágota grábits
'cekker' tote bag, 2015
fishing line, wire
for ágota grábits, the renewal of the technique of machine knitting was the main influence for creating her 'cekker' tote bag, in which she combined this now slightly neglected process, with new materials. using the bold combination of brightly coloured wire and fishing line, the series consists of translucent, flexible, still rigid bags intended for daily use. their characteristic forms call to mind shopping sacs that were once so popular, then forgotten, successfully rehabilitated by an environmentally aware society.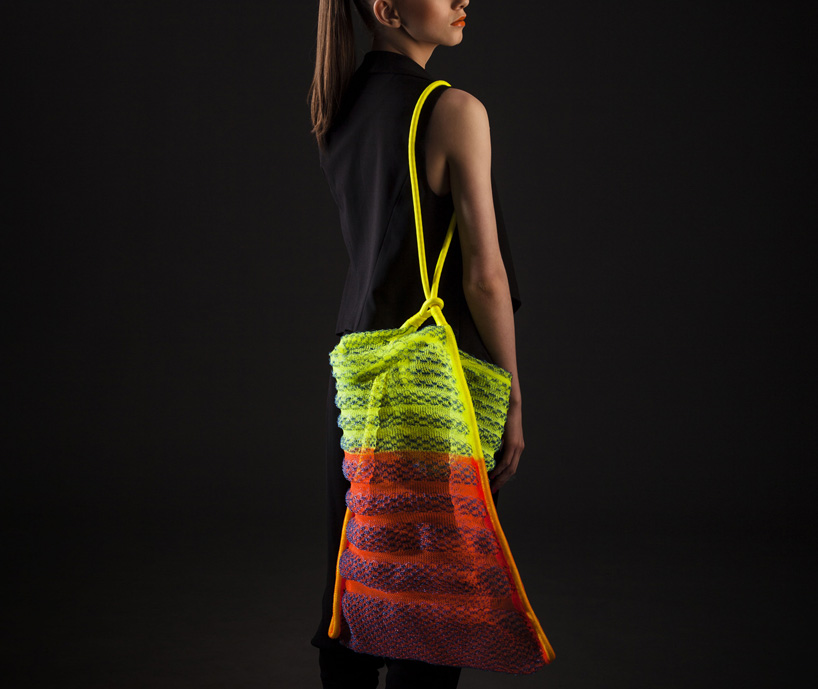 grábits employs a traditional technique and combines it with innovative materials to create her 'cekker' tote bags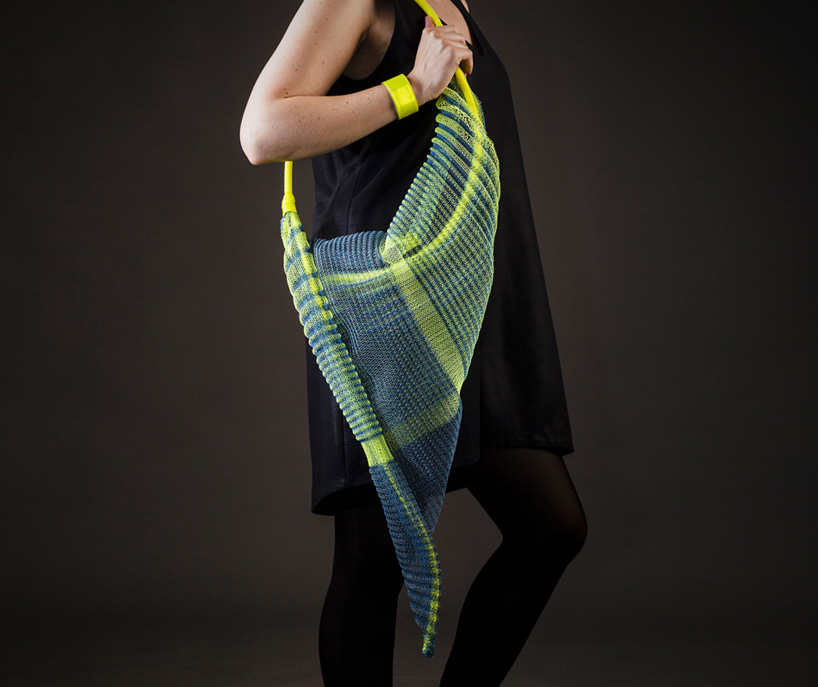 brightly coloured wire and fishing line are used to knit each bag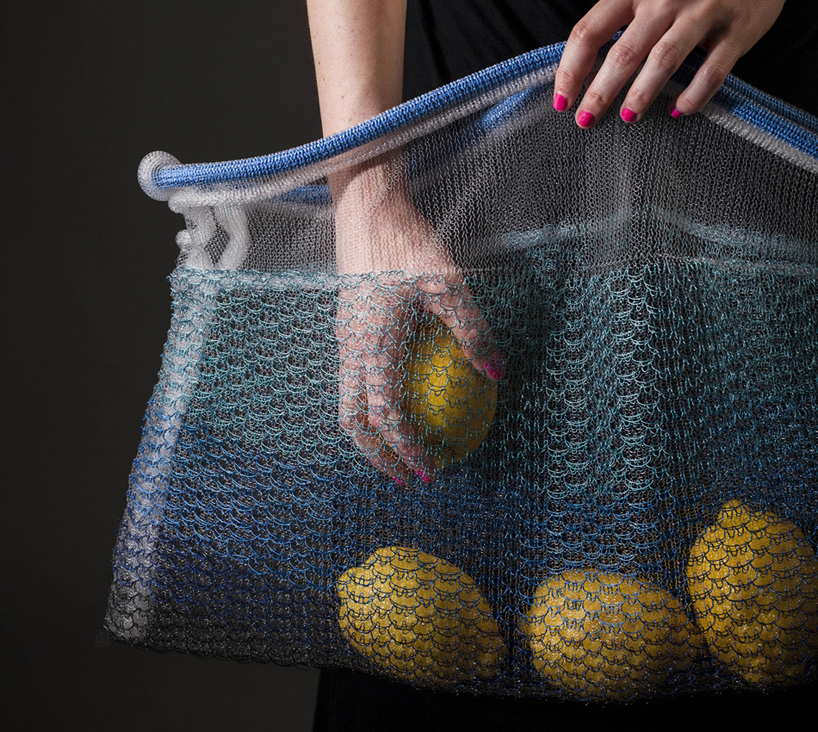 up close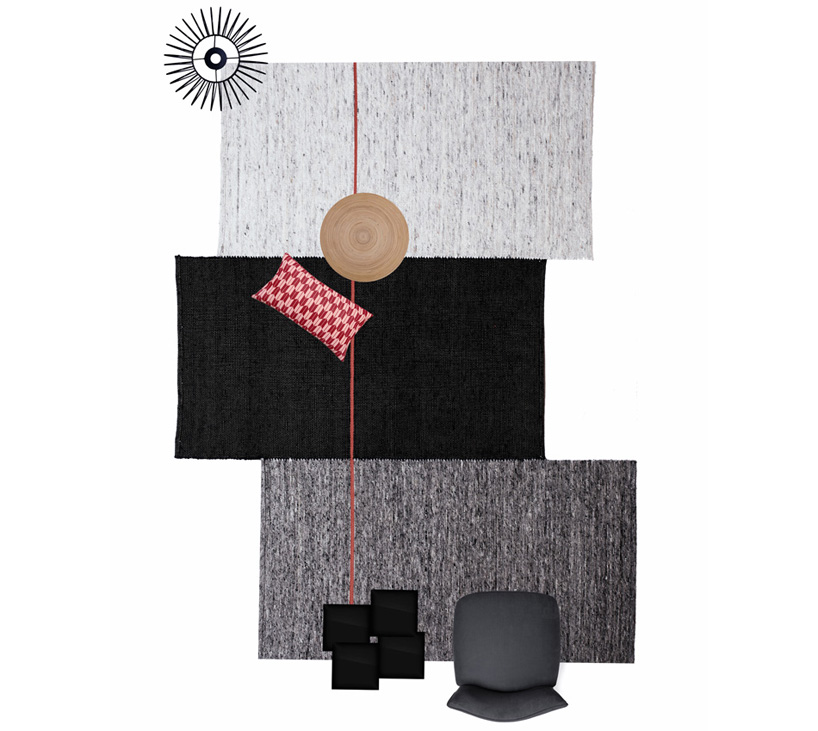 anikó rácz / hannabi
'nana' rug, 2015
wool, jute
multiculturalism and the rediscovery of craftsmanship come together in the 'nana' rug by anikó rácz. the components of the floor coverings are based on the sizes and proportions of the japanese tatami, however they are made by traditional european hand weaving. the namesake of the rug is émile zola's famous heroine, bearing a reference to the fact that weaving rugs was traditionally a female activity.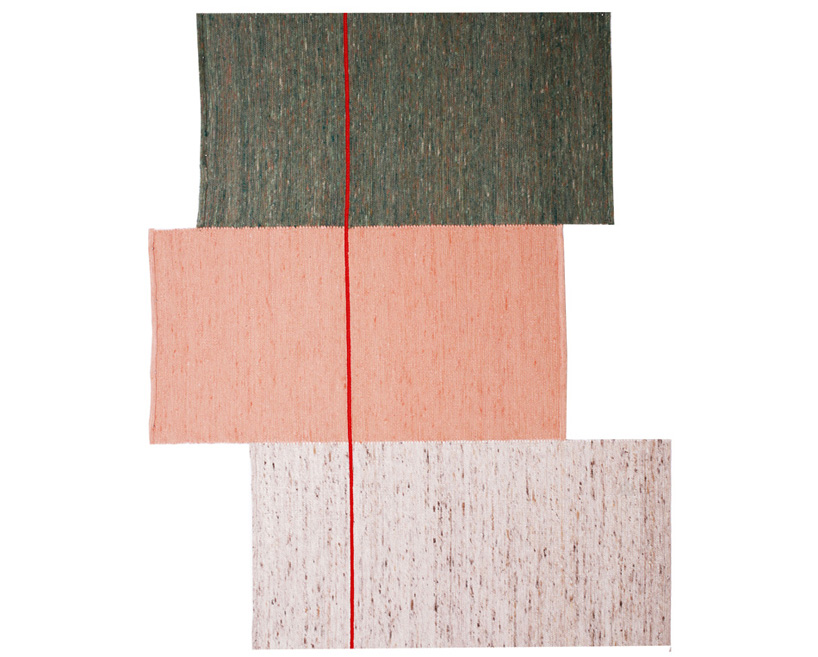 the proportions of the rugs draw from the dimensions of japanese tatami
a diverse digital database that acts as a valuable guide in gaining insight and information about a product directly from the manufacturer, and serves as a rich reference point in developing a project or scheme.