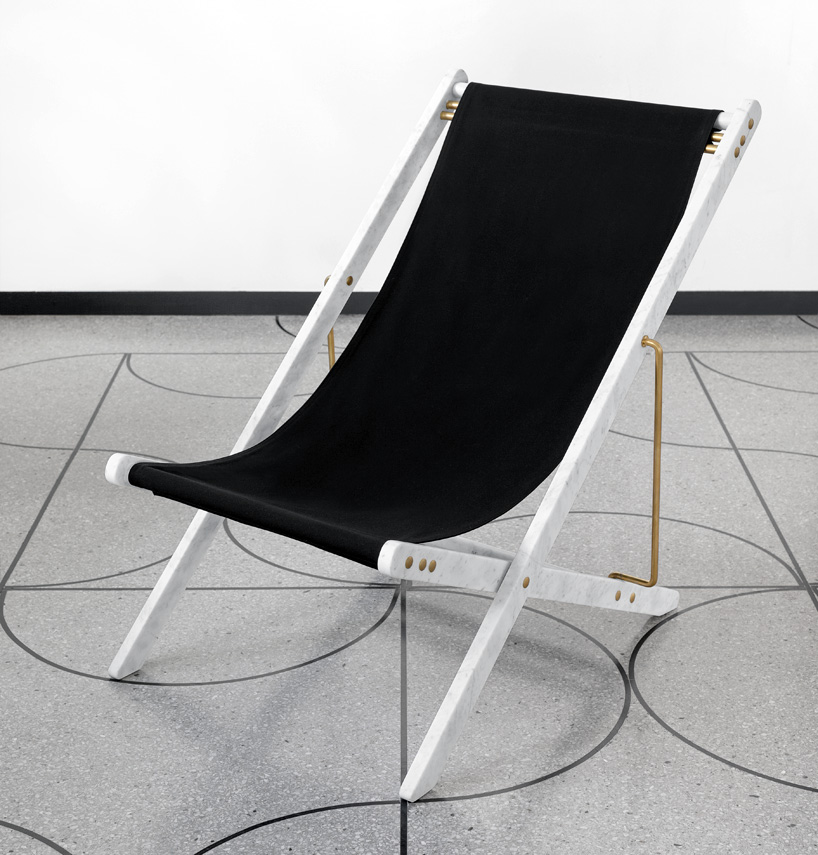 mar 19, 2016
camp design gallery unfolds a carrara marble deckchair at design days dubai
camp design gallery unfolds a carrara marble deckchair at design days dubai
image by jeremias morandell, courtesy of camp design gallery
camp design gallery collaborates with a select group of designers on a series of limited edition pieces that are made using classic mediums like carrara marble and clay, that have been manipulated through innovative manufacturing techniques. they commissioned veronica todisco to envision a contemporary piece of furniture — taking an iconic and familiar everyday object, and affirming its existence through an unconventional use of material. the result is 'adaptations': a folding deckchair that is characterized by a carrara marble structure, supported by a brass metal frame.


veronica todisco
'adaptations' marble deckchair, 2015
carrara marble, fabric, brass metal frame
95,9 x 70,2x h 91,9 cm
limited edition of n° 25 + 3 a.p.
image by jeremias morandell, courtesy of camp design gallery
'adaptations' expresses the solidity of well-known objects, rendered through traditional italian craftsmanship, bringing forth a sophisticated work of art. it projects an unpredictable interaction between human will and natural properties, demystifying preconceptions, unravelling the boundaries of imagination, and bringing forth the ephemeral.
the 'adaptations' folding deckchair, along with other camp design gallery works are on show at design days dubai 2016.


detail of the carrara marble structure's sharp lines, supported by a brass frame
image by jeremias morandell, courtesy of camp design gallery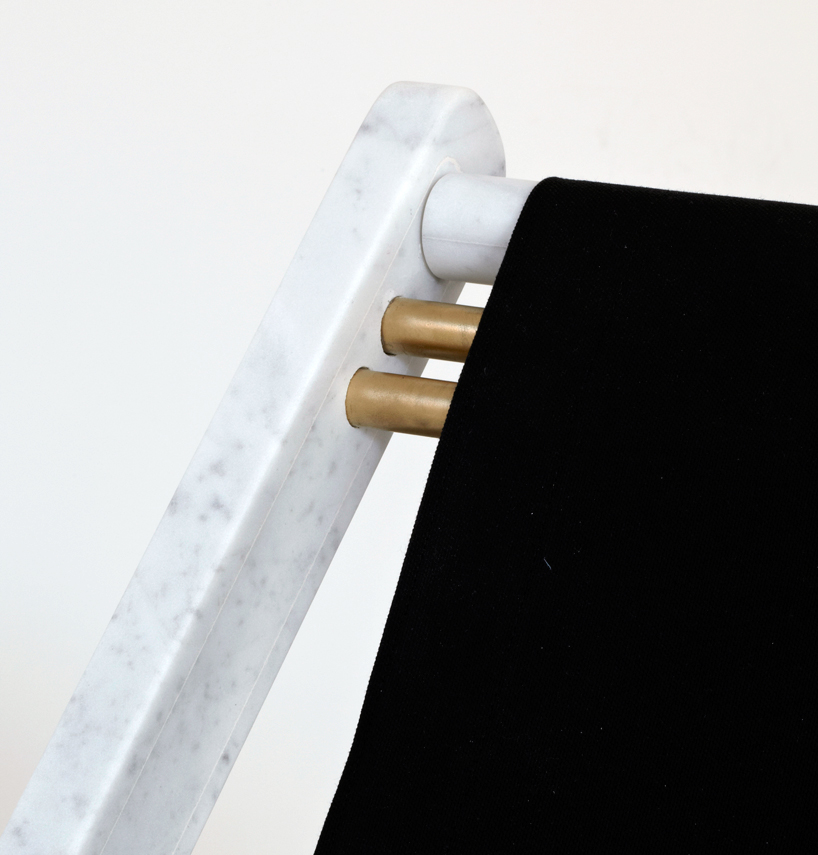 image by jeremias morandell, courtesy of camp design gallery

'adaptations' folding deckchair at the camp design gallery booth during design days dubai 2016
image © designboom


profile of the marble deckchair
image © designboom
jun 23, 2016
jun 23, 2016
mar 21, 2016
mar 21, 2016
mar 18, 2016
mar 18, 2016
mar 17, 2016
mar 17, 2016
jan 05, 2016
jan 05, 2016
jul 09, 2017
jul 09, 2017
sep 20, 2016
sep 20, 2016
sep 20, 2016
sep 20, 2016