mar 22, 2011
campana brothers for klein karoo at milan design week 2011
campana brothers for klein karoo at milan design week 2011stool made from ostrich leather by the campana brothers for klein karoo images courtesy of campana brothers and klein karoo
continuing their collaboration with south african ostrich leather manufacturer klein karoo, brazilian design duo humberto and fernando campana present a collection of furniture created for the company on the occasion of milan design week 2011 at the triennale di milano. included are stools, tables and other items of daily use made from ostrich skin confirming the versatility and possibilities of the material's application.
stool made from ostrich skin
to complete the project, italian furniture manufacturer edra has decided to cooperate with the klein karoo to reproduce their 'sushi' and 'leatherworks' chairs, two furniture icons designed by the campana's with ostrich leather, offering a new look for the seating objects.
oct 17, 2016
oct 17, 2016
sep 27, 2016
sep 27, 2016
may 07, 2016
may 07, 2016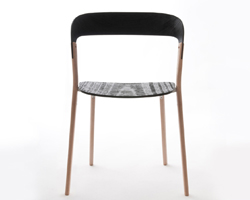 apr 07, 2012
apr 07, 2012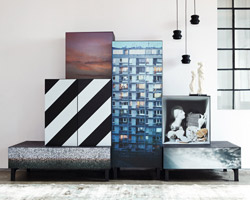 mar 21, 2012
mar 21, 2012
jul 16, 2011
jul 16, 2011