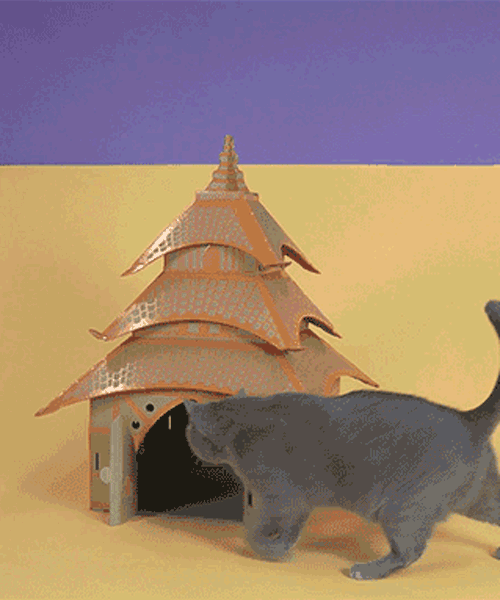 apr 27, 2016
cardboard cat dwellings replicate architectural landmarks from around the world
cardboard cat dwellings replicate architectural landmarks from around the world
all images courtesy of poopy cat
cats love empty cardboard boxes, but owners probably don't want them in their living rooms — unless they are studio poopy cat's 'landmark' architecture dwellings. a team of amsterdam-based creatives has come up with seven designs that mimic iconic structures found around the world. cats, and other small pets, can call these global monuments 'home' — the sphinx of giza in egypt; the eiffel tower in france; the white house in the united states; saint basil's cathedral in russia; the taj mahal in india, pagoda temples of south asia; and a mayan temple from south america.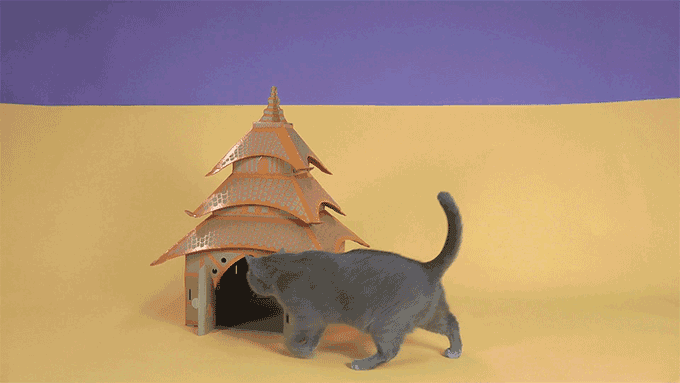 pets interacting with the cardboard homes 
interior details increase the interaction between toy and pet — for example, the eiffel tower has a miniature elevator hanging from a rope on the inside. humans can add a small snack in the top, which will drop down once the pet shakes the string. additionally, all of the landmarks are made from recycled cardboard. the double-layered use of two thick sheets of flutes results in a super strong structure. the 'landmark' series is currently seeking funding on kickstarter, here. 

a small bell is located inside the structure for cats to play with 

the taj mahal in india is made into a sturdy cat home 

a cat lounges in the entrance of the taj mahal

the sphinx of giza in egypt has a rope tail for cats to play with 

pattern details featured on the exterior surface illustrate egyptian motifs 

a pagoda becomes a sturdy home for a feline or other small animal 

a cat exits the pagoda 

the white house forms an elegant dwelling for a cat 

cats can play with the flag on top of the white house, which contains a bouncy spring 

the mayan temple includes a scratch pad at its roof 

a cat lounges in the temple 

the eiffel towers features a small elevator where humans can hide treats 

two cats enjoy the space inside the eiffel tower
oct 01, 2017
oct 01, 2017
jan 03, 2017
jan 03, 2017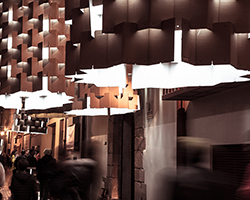 sep 22, 2016
sep 22, 2016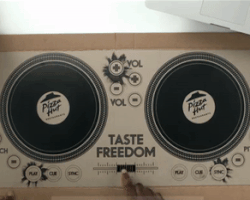 aug 29, 2016
aug 29, 2016
jun 23, 2016
jun 23, 2016
jan 28, 2016
jan 28, 2016
cats
(16 articles)
nov 01, 2017
nov 01, 2017
oct 20, 2017
oct 20, 2017
oct 09, 2017
oct 09, 2017